Many content creators and people try to create engaging Halloween videos. These videos can be of different categories. They can be funny, scary, or competitive videos. But you will require a video editing tool like iMyFone Filme to edit your Halloween video. In this article, we will tell you how you can create Halloween videos in a few minutes. We will also share some video ideas that you can try.
Part 1. Easy Halloween Video Make to Create Spooky Halloween Video – Filme
If you have recorded your Halloween video and it does not look spooky or scary, then Filme will do wonders for you. It allows the user to add Halloween effects, filters, backgrounds, music, sound effects, voice effects, transitions, and music to the video. You can make your own Halloween video free with iMyFone Filme. The best part is that it is a simple video editor that anyone can use without any hassle.
Step 1: You need to install iMyFone Filme on your PC. It is compatible with both Windows and macOS. You can download the trial version for free without any trouble. Open the app, and you will see different options. You can click on "Auto-Create" to make a fast video, or you can also click on "Editing Mode" to edit your video with details and precision.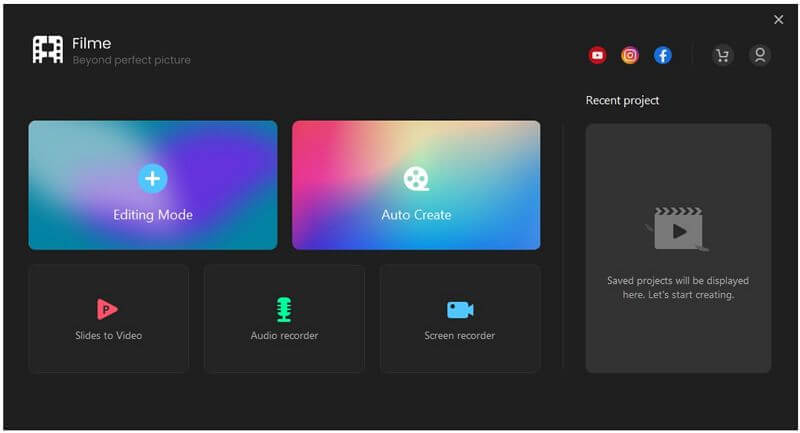 Step 2: Auto Create allows the user to edit videos faster; it has certain design templates from which you can add your videos and images. If you don't like the default audio of the template, then you can mute it and import your audio clip while editing the video.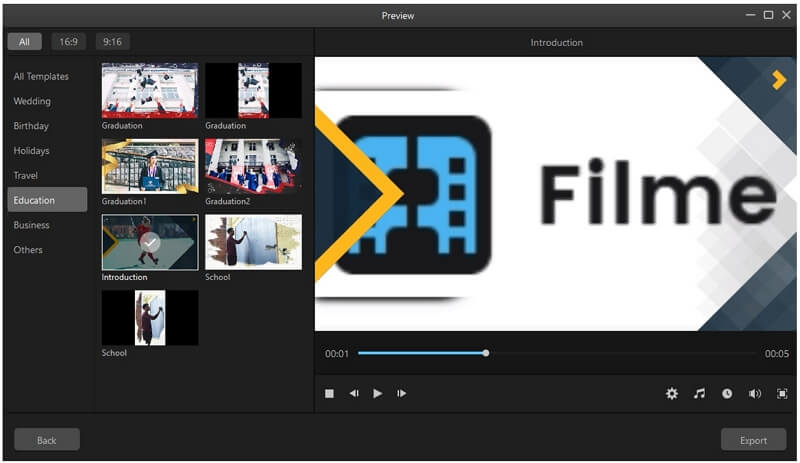 If you click on Editing Mode, then it will take you to the video editor that has a lot more options than auto-create. Here, you can add filters to your videos to make them look spooky. You can also add a Halloween icon to add a Halloween touch to your video. Filme also allows you to add in sound effects from Filme's library, or you can import audio clips as many as you want to make your video sound creepy and scary.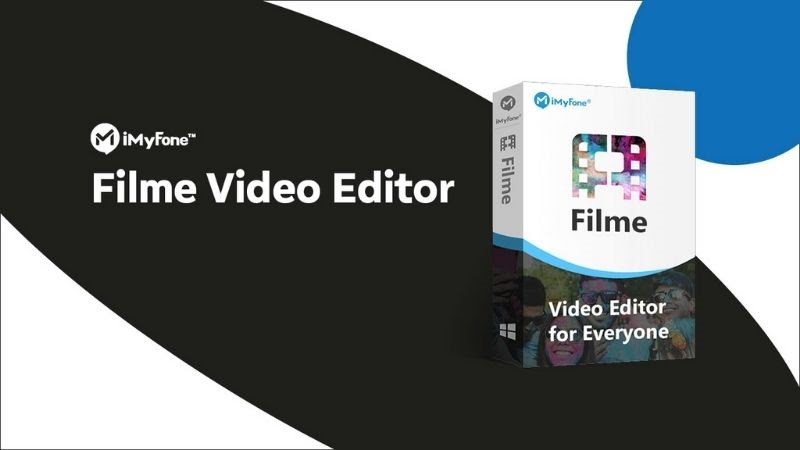 Step 3: If you want to add a background to your video, then you can use the Filme background fill feature. In this way, your video will look spookier. Moreover, you can use the freeze-frame and Ken Burns effect to add creativity to your video.
Step 4: When you are done creating a Halloween video, you can simply export the video by clicking on the "Export" button.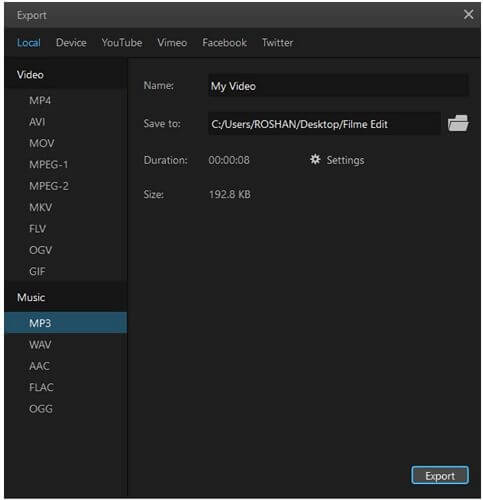 Part 2. 10 Best Halloween Video Ideas to Create Halloween Video Easily
1) Halloween Promo Video
Halloween is a festival in which many companies find ways to make more profit. You can think of different ideas to make a video to run a promo for your company. Give people some discounts so that they can buy from your store. Halloween theme promo will look innovative for doing a business promo.
2) Halloween Prank Video
Pranks are a part of the Halloween festival, so you can make a prank video. People come up with different ideas to prank each other. Dressing up as a scary person is the most common type of prank that people usually do.
3) Scavenger Hunt Video
To make your Halloween video a bit interesting, you can record a scavenger hunt during Halloween. Set up clues with some scary and spooky objects and run a competition among your family and friends.
4) Halloween Fashion Video
People love to look scary during Halloween. You can make a Halloween video in which you can guide people about new fashion and costumes they can wear or make for Halloween. Your video will get a lot of views as people are always seeking ideas for Halloween fashion.
5) Halloween Gaming
If you love gaming and making videos related to gaming is your zone, then you can play scary games during the Halloween season. There are plenty of video games that include ghosts and zombies. You can simply stream these games, and people will love to watch them.
6) Halloween Pumpkin Carving Video
If you are thinking of making a video for Halloween, then what is better than a pumpkin carving competition. You can challenge your friends and family for a simple competition that involves the carving of a pumpkin within a dedicated time slot.
7) Halloween Movie Video
Suggesting scary and horror movies during Halloween through a video is also a great idea. You can search and make a list of horror movies. You can give a brief description of each movie and suggest movies that people can watch during Halloween.
8) Halloween Décor Video
There are many ways in which one can decorate their home. You can make a simple video of Halloween décor for a home on a budget. It is good to use things that you can find in your house to decorate your home for Halloween.
9) Halloween Toddlers Video
When it comes to Halloween, toddlers are the ones people are really worried about. They want to include toddlers in this event, yet they don't want to make them too scary for their good. Suggest what is best for a toddler and what will suit them during Halloween.
10) Halloween Food Ideas Video
No festival is complete without a proper dinner. You can make a video where you can guide people about making a Halloween dinner on a budget. Give out some tips and recipes so that people can learn how to make dinner for Halloween.
Part 3. Best Halloween Intro Video You Should Download
Adding a nice Halloween intro to your video will look amazing and will save your time creating a new intro. You can just go to these websites and download the Halloween intro video easily. Use Filme to add these intros to your video and edit them without any trouble.
1) Storyblocks
Storyblocks is one of the sites where you can go anytime for a nice Halloween intro video. You can download these Halloween intro videos for free and just in a few seconds. You can also choose the quality of video that you want to download.
Website: https://www.storyblocks.com/video/search/halloween+intro
2) Aedownload
In the link down below, you will find one of the best Halloween intro videos. The smoothness of the video with a Halloween theme along with spooky audio will make your video better than ever. Head over to the website to download it for free.
Website: https://aedownload.com/download-spooky-halloween-intro/
3) Videvo
Videvo is a website where you will find more than 4,500 Halloween intro videos. There is no limit to creativity and making your video stand out from the others. Find the intro that suits the best to your video and add it without any trouble.
Website: https://www.videvo.net/stock-video-footage/halloween/
4) Shutterstock
Shutterstock also allows the user to download a Halloween intro video. What sets this website apart from others is that it allows the user to download a video in 4K resolution as well as HD. It has a wide collection of videos that will allow you to select the perfect intro video along with the perfect resolution.
Website: https://www.shutterstock.com/video/search/halloween-intro
5) Envato Elements
Elements Envato is a website for creative people. If you are a creator, then you can create your Halloween intro video and post it on the website. Just like that on this website, you will find a wide range of Halloween intro videos from people that have created it by themselves. Download it for free and add it to your Halloween video.
Website: https://elements.envato.com/video-templates/halloween
Conclusion
We have seen how to make a Halloween video free within a few minutes. Even if you are a beginner, Filme is the perfect option. It will help you in making the video with its filters, transitions, and other editing features. Download a trial version of Filme for free to create and edit Halloween videos.
We have also discussed a bunch of ideas to make a Halloween video. You can choose the idea you like. For your ease, we have shared a few platforms for Halloween intros. You can download the Halloween intro to save your time and make your video look interesting.