It's amazing today's video services can transform the way that you consume information. YouTube and other video services have brought more and more people into the world of video consumption. When someone creates a video and shares it online, they want to reserve the audio, but they might not know how to convert it to mp3, or another popular audio format. This blog will take a look at a guide on how to convert Youtube videos to MP3 on Mac.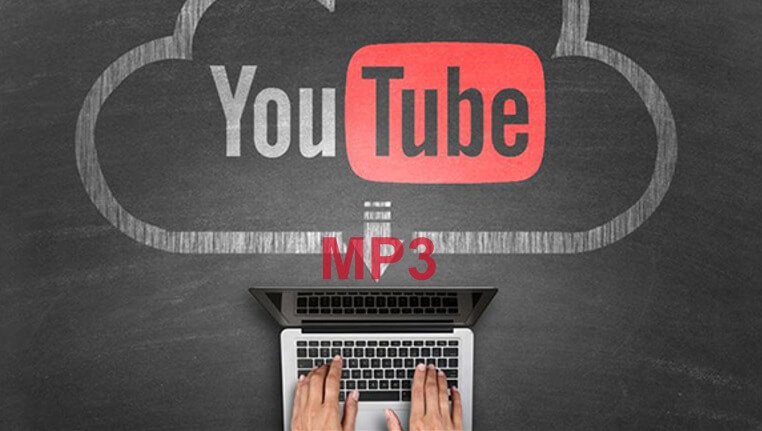 Part 1. Have you Ever Used FLVto - Youtube MP4 & MP3 Converter?
FLVto - Youtube mp4 & mp3 converter is a free and easy-to-use online tool that converts MP4 to MP3. It is also a one-click video converter for Windows. Just click the download button, install and run the program, and then convert your favorite video to the format you need.FLVto is a free program, the program also has useful smart localized popular search tag suggestions. that helps you find the exact file you are looking for. I really enjoy using this program because it has helped me save a lot of time and money.
This web helped me to save a lot of money and enjoy my favorite video or audio. But there exist some problems, The site contains many pop-ups from dangerous third parties, and it can trick you into downloading malware files like adware, spyware, and PUPs. In my research, I found that many of the ads and links on Flvto.biz link users to unsafe websites. so let's recommend other converter tools for youtube videos to mp3 on mac.
Part 2. Best Video Converter Recommend
The goal of YTMp3, an outstanding video converter, is to make it simple for users to download and convert YouTube videos to mp3 or mp4 for playback on mobile phones or in cars when a network is down. People use YTMp3 for a variety of objectives, It can be used on computers, tablets, and mobile devices.
Features:
YTMP3 can convert the video in a couple of minutes.

No need for any software registration.

YTMP3 imposes a limitation that the video should not be more than one hour in length.
Pros:

Easy-to-use and free

It also preserves data so you may listen to these converted audio tracks wherever you want, whenever you want.
Cons:

Not Supported large files and bulk upload.
MP3FY is an online tool to convert YouTube videos to Mp3 and Mp4. It is just a two-click process and hence easy to use and a convenient tool. It supports more than 1000 websites. No need to register or download anything. It tries to provide high-quality conversion i.e. 320 kbps.
Features:
Built-in video search functionality.

Supported download an audiobook, long music loop, or long music compilation.

optional selecting the audio quality.

Supported videos from various platforms.
Pros:

Easy-to-use and free

Could search the video by the video title.

No limits on video lengths and video/audio size.
Cons:

Highest qulity only up to 320 kbps.

VoxBox provides you with the ultimate solution to convert, and edit any video. It brings you the No.1 fast speed to download and convert videos without sacrificing quality. It allows you to convert video channels singly or in batch and convert to MP3, OGG, etc. Moreover, VoxBox can also select the audio quality. The software toolbox only supports win, but there is also have web support mac.
Features:
Supported videos from various platforms.

Support large file (No file size limits).

Supported bulk convert.

Clean and intuitive interface.

Retains 100% original quality.

3000+ voices like rappers, YouTubers, cartoons, celebrities, etc.

20+ global languages like Spanish, Japanese, British.

25+ Country accents like a British accent and a Hindin accent, etc.

4-in-1 software of voice record, generate, convert, and edit.
Pros:

Easy-to-use and free

Supporetd only select the audio you care about.

Supported 30+ input formats.

With high speed to convert
Cons:

Only supprted Win.
How it works?
Step 1. Download and install software.
Step 2. Choose "convert", Then click on "Add Files" or drag the Youtubevideos that you want to convert.

Step 3. Choose the MP3 format and also the quality of output from the bottom, trim the file if you want.

Step 4. Click on "Convert"
Part 3. Hot FAQs?
1. Is converting YouTube to MP3 illegal?
Only your motive can decide if it's illegal or not. If you're converting YouTube to Mp3 for self-entertainment, it's not completely unlawful since nobody would get to know, but if it's for piracy, then it's illegal because you're stealing other people's content as yours, and this Is tagged as infringement.
2. Are Online MP3 Converters Safe?
No, they are not completely safe. This is because you, as a user using an online mp3 converter, can open your device to bugs and viruses, bridge of privacy will it might result in stealing of personal data and information.
Conclusion
We have shared some of the best MP4 to MP3 converters that you can use on MAC. We have explained the features and benefits of each tool, and it will help you pick the best MP4 to MP3 converter for your needs. We recommend VoxBox for converting MP4 files to MP3 cause it has other functions, you can trim the video, bulk convert, etc.
Watch this video to learn more about the Best 4-in-1 video converter Tool iMyFone VoxBox: