If you are looking for the best YouTube to MP3 converters for your iPhone and iPad, then you have landed at the right place. This article will discuss some of the options you may have as well as some of the frequently asked questions that you may have when it comes to MP3 converters. So, head ahead for more information.
Top 3 Apps to Convert YouTube Videos to MP3 for iPad
In this section, you will get a choice of converters that you can use to convert your YouTube videos to MP3 for your iPad.
1. MyMP3 Converter
One of the most efficient YouTube to MP3 converters is MyMP3 Converter, which is also available on the App Store for downloading. This converter is especially good for Apple devices and provides the conversion that Apple users are looking for in quick time.
Features
Some of the features that make this converter ideal for Apple users include:
It allows you to convert any and every video to MP3 and is not only restricted to the conversion of YouTube videos.

It allows you to share the converted videos to any social media platform such as Facebook, Twitter, Instagram, etc.

It allows editing its metadata.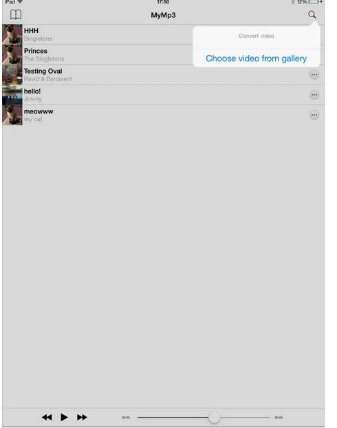 Pros:
Why should you choose this converter over others? There are many pros of using this application over others for your conversion needs.

Free to use; this is a major plus, and it allows you to use the application without any financial obligation. This is perfect for newbies who just want to experiment with new applications but do not want an expensive subscription.

Allows fast conversion of any video that you want

It is easy to use and can be used with people who have little to no tech knowledge
Cons:
Even though this is a convenient application for YouTube to MP3 conversion, there are some cons that you should look out for.

As it is a free application, the biggest con is the large number of ads that it has, which can interrupt your audio and ruin your experience.

There is a limit of 4 minutes when it comes to the video length that you are attempting to convert. It will cut off your video/audio conversion after 4 minutes.

The application will slow down your browser.
2. Freemake YouTube Converter
This application is so easy to use that even your grandma can use it! This YouTube converter makes this claim; let's see why you should choose this for your conversion needs.
Features
It allows 4k and high-quality, full-length video conversions.

It allows you to save entire YouTube channels onto your devices and that too at a fast rate, almost 500 files at once.

You have the option of 15 qualities, including 4k YouTube video to MP3 and HD convertion, for your downloading and conversion needs.

It allows you to limit the download speed, so you don't blow through your bandwidth at once.

You can exercise parental control and monitor access to children.

You can upload your saved and converted files to Google Drive and Dropbox.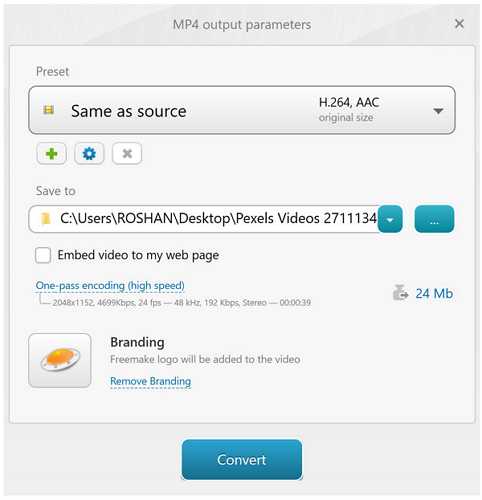 Pros:
What makes this application great? See the pros below:

Instant downloads- allows you to paste URLs and convert them instantly and are available for downloading the audio output onto your devices.

Easy-to-use: As stated earlier, it is so easy that even your grandma can use it. With two simple steps to follow, you can convert video to audio instantly.

Regularly Updated: Freemake is constantly updating and fixing bugs or any glitches that it may have.
Cons:
There are not many cons for this application apart from the fact that there is slow ripping, meaning the DVD ripping tool is rather slow and takes a long time for long videos.
3. Video to MP3 Converter
This powerful application allows you to extract audio from video files. Here are some of the features that make it useful:
Features
Integrated MP3 Cutter, which can enable you to make ringtones

Available in simple as well as advanced modes which makes it useful for new users as well as experts.

Supports various bitrates

Safe to use

Provides high-quality video and audio output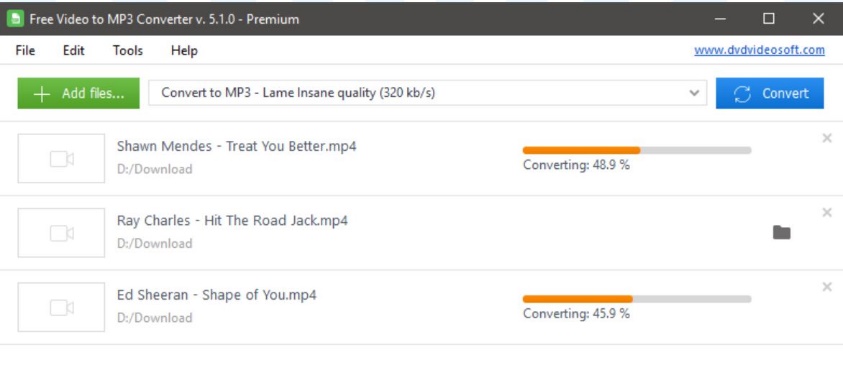 Pros:
There are many advantages of using this converter over others; some of these include:

Allows fast conversion of videos

Simple and easy-to-use interface

Allows easy and fast cutting of videos

One tap to playback converted audio files.
Cons:
There are not many downsides to using this application. However, these are what you might want to look out for:

Some users experience issues with sound quality.

Can be heavy on the storage, and you may want to go for some other lightweight application for basic conversion needs.
Recommend Best YouTube to Audio Converter on Desktop (Win&Mac)
One of the best YouTube to MP3 converters is iMyFone Filme. Here is why you should choose this screen recorder. Going through this list of reasons why you should choose iMyfone Filme, you will surely be convinced to give it a try! If you are one to try new things but are still somewhat new at technology, then this one is definitely for you.
Key Features
Here are some of the exciting features that you can look for in iMyFone Filme, which make it an ideal software to use.
Easy-to-use user interface that makes editing easy and fun.

Helps change the voice of audio tracks or changing voice if Filme is being used to record.

You get a free month's trial to decide whether this software is for you or not.

The software has many cool editing features that allow you to enhance your videos.

Produces high-quality outputs.
Step-by-Step Process
Here is a step-by-step guide on how to use the iMyfone Filme to convert your YouTube video to MP3.
Step 1: Download the iMyFone Filme application and launch it.
Download the application and launch the interface.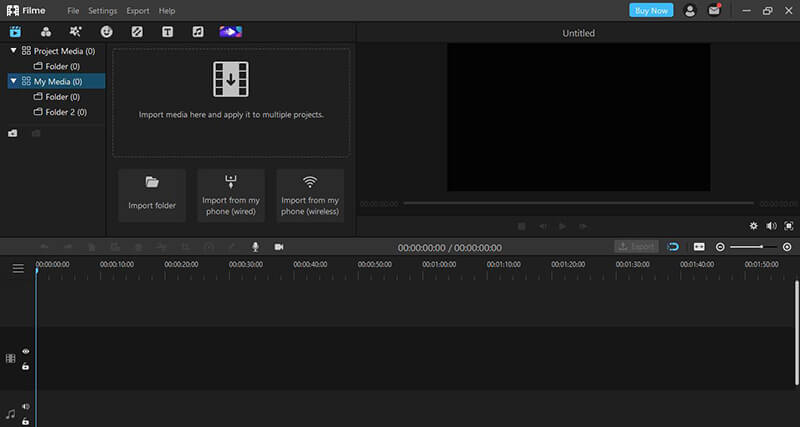 Step 2: Import the video to be converted from the Media Library
To start converting your video, access the video from the media library.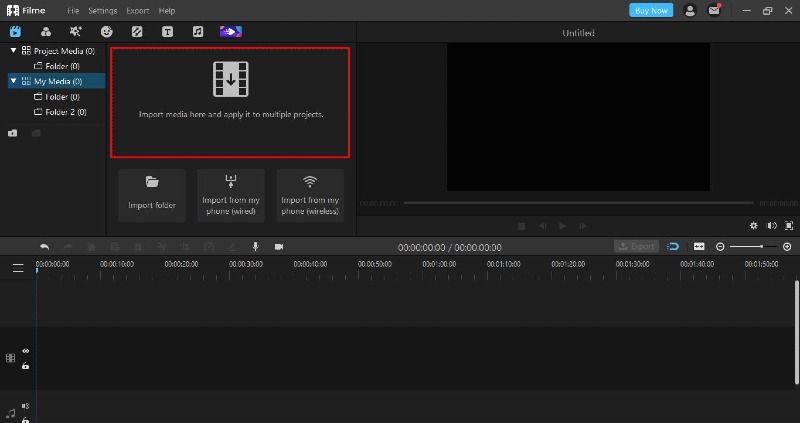 Step 3: Adjust the video as per your requirements
Once you have imported the video to be edited, this is the step that would entail the conversion of the video to audio. You can choose different output and quality options here. You may also add/edit other audio clips to the converted audio clip.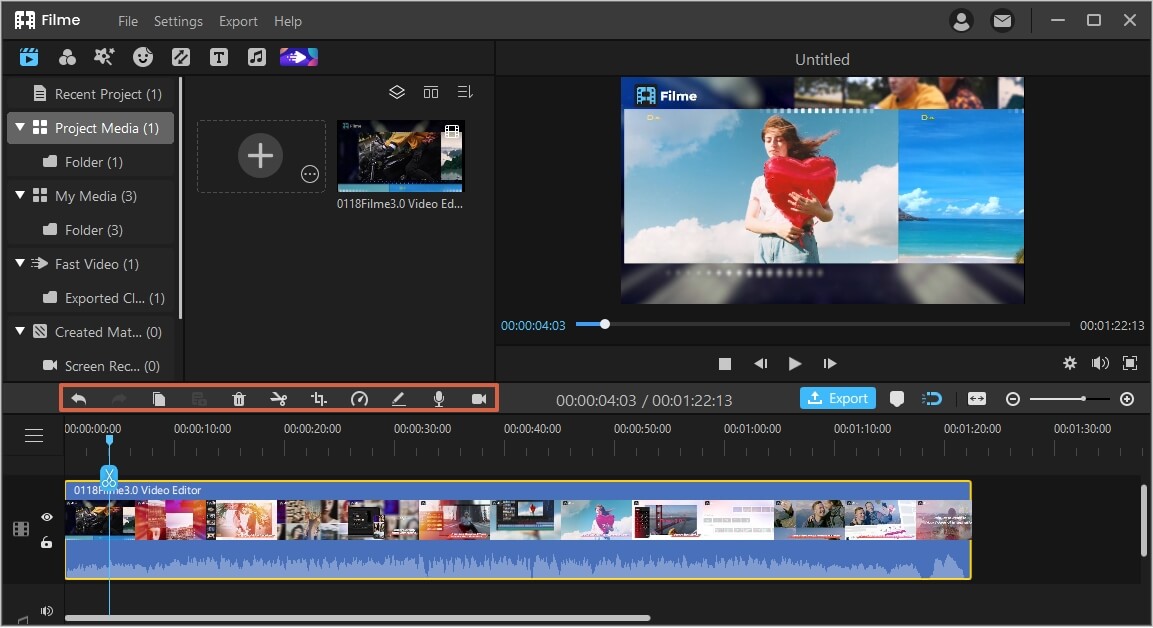 Step 4: After you have finished converting, click export to share
Once you are done converting your video, click on the export button to save it as MP3 and share it on various social media.

Full Video Tutorial:
FAQs About YouTube to MP3 Converter
1. Is there a YouTube to MP3 app for iPhone?
Yes, there are many external applications that you may download onto your iPhone to convert your YouTube videos to MP3 audio files. Some of these applications include Freemake and iMyfone Filme.
2. How do I download YouTube to MP3 on my phone?
You can use the applications mentioned in this article to not only convert your YouTube video to MP3 but also share them on various social media.
3. How do I download music from YouTube to my iPhone?
You will need to copy the URL of the YouTube video to your YouTube to MP3 converter and convert and save it as music.
Conclusion
There are many YouTube to MP3 converters, iMyFone Filme is the best/wide-ranged.