Want to convert YouTube videos to MP3? Read this guide and follow the steps to convert videos without any hassle.
Sometimes we need to convert YouTube video to MP3 to listen to the audio only. For instance, students can convert lectures to audio so that they can play them whenever they want. You can convert ASMR or soothing videos to audio to listen to their sound only. Moreover, you can use the audio of YouTube videos in your content as well.
There are many uses for converting YouTube video to MP3. Therefore, we are here to tell you how to do that like a pro. In this article, we will explain how you can convert YouTube video to MP3. We will share a beginner-friendly and simple tool that can convert videos in no time.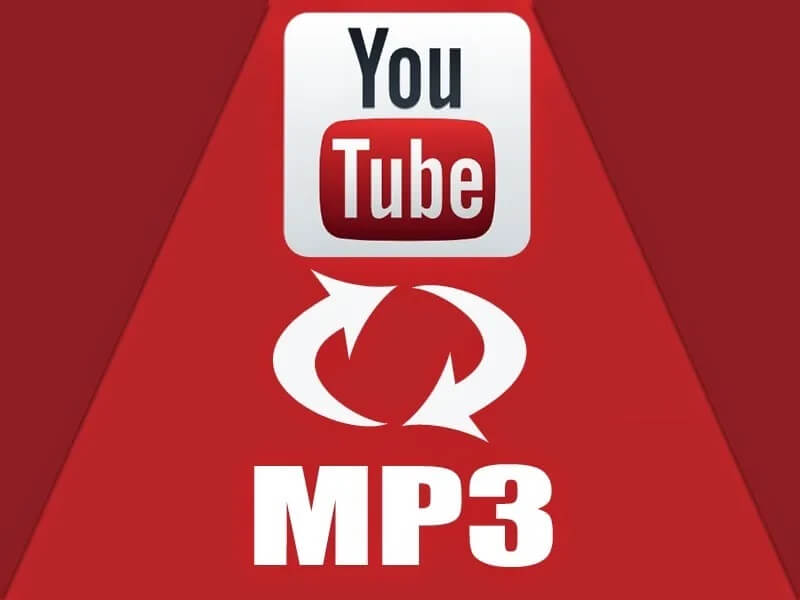 Part 1.

V2Audio—The Ultimate Video to Audio Converter

V2Audio is a dedicated desktop tool for the conversion of videos into various audio formats. It can convert almost any type of video, irrespective of its format and length, to the desired audio format. Moreover, it can also convert audio files to any other audio format you need.

There are many online and desktop tools available, but V2Audio is exceptional because of its extraordinary features and perfect results. The converted audio does not have any distortion; it appears to be the exact copy of the audio. It is an ideal tool for beginners because of its simple interface and easy-to-use features.

If you are a student and want to convert your video lectures to audio, V2Audio is an ideal tool. It can convert that video into the audio of the optimal quality so that you can listen to them anytime. For podcasters, streamers, video editors, and content creators, this tool is a perfect match. It can help them convert any audio to the desired audio format according to the social media platforms. Moreover, it can also help in editing audio with perfection.
Key Features:
V2Audio is an all-in-one tool to convert videos into audio. It can extract audio from any media file.

It has a new multi-threaded GPU acceleration technology that increases the speed of the conversion. It takes minimal time.

It supports more output formats, including MP3, WAV, OGG, and etc. The user can select any format he needs.

Almost all video formats, including DVD, are supported. You can convert videos from social media platforms, including YouTube, Vimeo, Facebook, Dailymotion, Instagram, Snapchat, TikTok, and Tumblr.

V2Audio has a built-in volume adjustment and trimming tool. You can adjust the volume during conversion and select the part of the video that you need to convert.

There is no need to wait for the conversion; you can upload a new file and increase the efficiency of your work.

It allows you to upload multiple files at a time; it is capable of bulk processing.

It is ideal for everyone, including businesses and students.
Pros:

V2Audio can process bulk files. It saves a lot of time if you have many audio files to convert.

The conversion is done while ensuring the highest quality audio.

T It can convert any video irrespective of its size, video resolution, and codec.

Free and easy to use.
Cons:

Only supported win.
Part 2.

How to Convert YouTube Videos to MP3

Converting YouTube videos to MP3 is quite easier with V2Audio. You only need to follow a few simple steps, and your video will be converted in no time. Even if you are a beginner, you can use the tool like a pro.

Before using the tool, you need to download the YouTube video to your computer. You should have the video file before conversion. If you do not have the YouTube video file, you can download it using an online tool and save it on your computer. Once your video file is ready, you are good to go.
Step 1. Download the Application.

First, you need to download V2Audio from the official website. Download the tool and install it on your computer. It is available for Windows and macOS.

Step 2. Import Files.

After installing the application, you need to open it. On the main screen, you will see the upload file button. You need to upload the video file from your computer to convert YouTube video to MP3. Click on the upload/import button and select the file from your computer.

Step 3. Select the Format.

Once the files are uploaded, you are ready to convert them. Now, you need to select the audio format in which you want to convert the video. V2Audio supports more than 20 audio formats. For now, select MP3.

Step 4. Convert the Video

You need to wait for the file to be converted into the desired format. Once it is converted, you can export it.
Part 3.

Hot FAQs you should know?
1. Is converting YouTube video to MP3 secure?
Yes, converting YouTube video to MP3 is completely secure. You need to download the YouTube video first and then convert it to the desired format. Nothing will be changed in the audio, and it is completely safe. If you are using V2Audio, then rest assured that there is nothing to worry about.
2. Can I convert 4K YouTube video to MP3?
Yes, you can convert 4K YouTube video to MP3. Some tools do not support 4K video quality, or they ask you to subscribe first, but V2Audio supports all video qualities and converts them for free. You only need to import the 4K YouTube video to V2Audio and select MP3. It will convert YouTube video to MP3 in no time.
3. Can I Use the App on My iPhone?
You cannot use V2Audio on your iPhone. Currently, it is only supported on Windows and macOS. There is no Android or iOS application at the moment. However, there are many converters on the App Store and Google Play Store that you can download and use to convert YouTube video to MP3.
Conclusion
We have discussed how you can convert YouTube video to MP3. For whatever reason you want to convert the videos, you can do it without any hassle. We shared an excellent video-to-audio converter, V2Audio, that you can use to convert as many videos as you like. It is a free desktop tool that can convert any type of video to the desired audio format. It is ideal for students, content creators, YouTubers, and others. Download the tool today and convert your videos to MP3 with perfection.