One often gets the need to convert video files into audio files for a lot of reasons. Like, you may need to extract audio from a video file. Some devices only support certain kinds of audio formats, but MP3 is still the most popular and widely used. Most people prefer MP3 for music, ditching the MP4 format as it occupies a lot of space because of the video. MP3 format provides you with a lot of additional space that can be used to save even more music. There are so many options to covert MP4 to MP3 format by only extracting the audio out of the video.
Top 3 Free MP3 Converter Online
Instead of downloading a complete YouTube video for the sake of listening to music, people prefer downloading the audio only. There are a lot of options to convert a YouTube video to a MP3 format audio file. They include software's as well as online platforms that provide online conversions. All you have to do is, to provide the link to the music video.
Music lovers are always curious to know how to convert their MP4 files to MP3 without much difficulty and the best platforms to do that. It helps keeping their favorite tracks as light files. It often feels like a perplexing task, this article will not only help them to know about the best platforms to get their favorite music videos converted, but also help them to understand how to do it.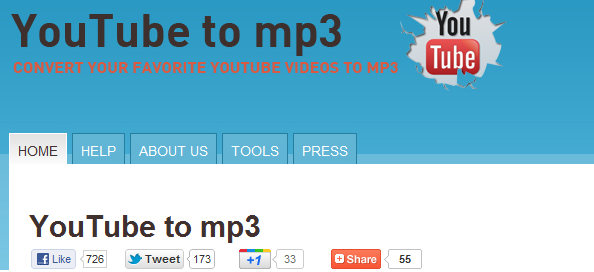 YouTube to mp3 is an Australian website that offers a free YouTube video to MP3 audio file conversion service. It is one of the easiest and most widely used option. It is also relatively fast. You just have to follow the given instructions to get your favorite video converted into a MP3 audio file.
Copy the YouTube video URL from YouTube

Paste it into the provided field

Click the CONVERT button below for conversion.

Wait till the conversion process ends. It can take 1-4 minutes to complete.
Key Features:
It's a free platform.

Unlimited downloads.

No software or registration required.
2.MP3Skull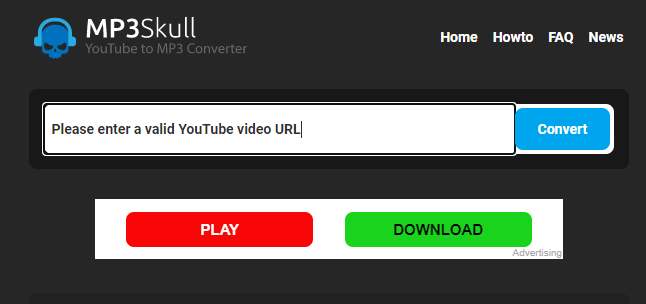 MP3Skull is an internet website that provides direct download links to MP3 audio files located on third party sites. It started in 2010 and has been one of the most widely used music downloaders since then. It provides users with the fastest conversion service to convert their favorite music by typing the link to the song.
Mp3 skull was even listed in Alexa's Top 400 websites in 2015, however it suffered a lot after Google algorithm downgraded it because it was considered to be promoting piracy.
Key Features:
It's a free platform.

Conversion of blocked videos is also possible.

As many downloads as you want.

No advertisements.

No software installation or registration is required.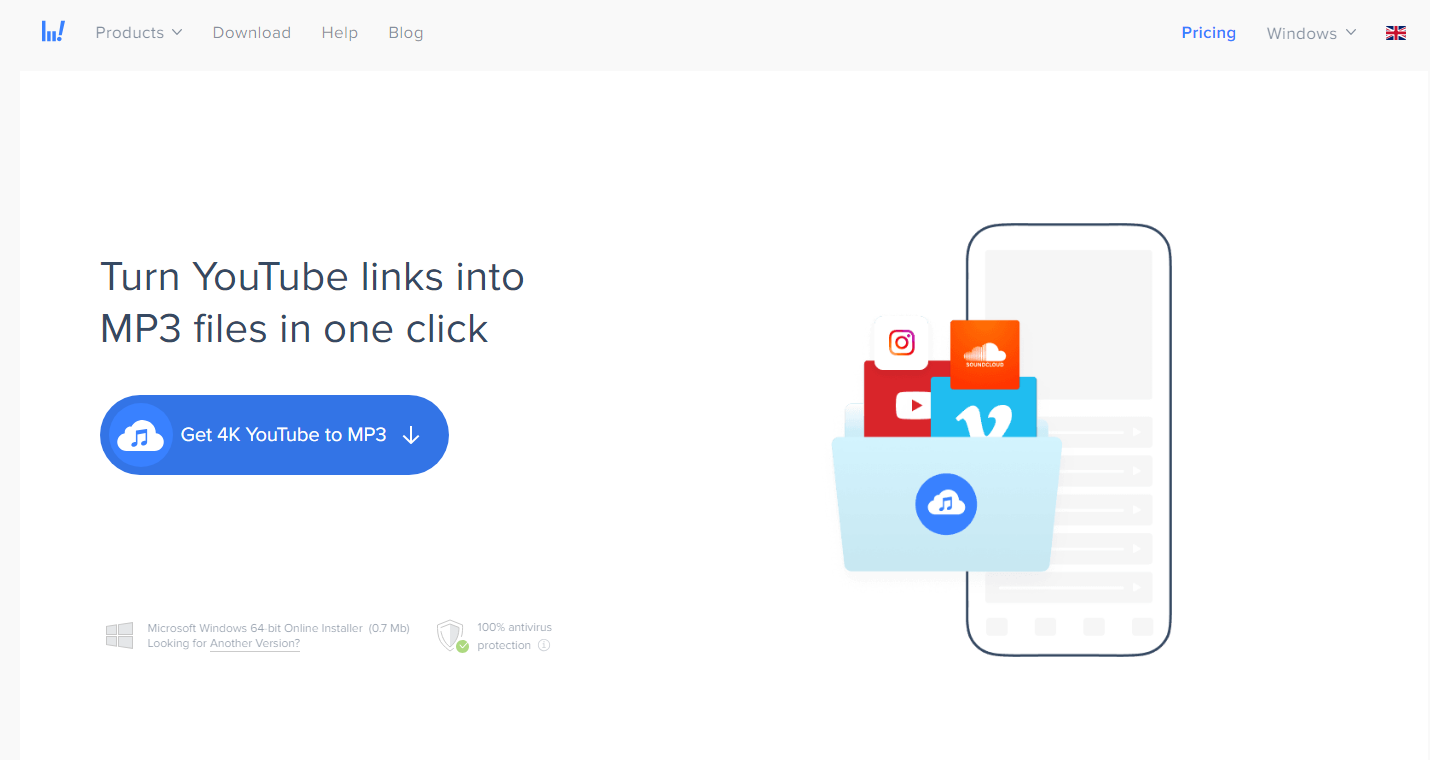 4K video downloader allows you to easily turn 4k YouTube video files into MP3 audio files. It consists of very easy steps that you need to follow in order to download a song. You need to download a software package, then you can transfer the music to your smartphone, tablet, or flash drive to enjoy it anywhere anytime. It provides of a clean and easy to use interface, simple and straightforward operation, and quick music downloads.
Follow the given steps to get 4k videos downloaded:
Key Features:
It's a free platform, with special options for premium users.

You can also convert 4k videos that are usually very heavy files.

Also provides the option to change your IP address to access and download audio that is restricted in your country or workplace.
Top 2 Free MP3 Converter for Windows & MAC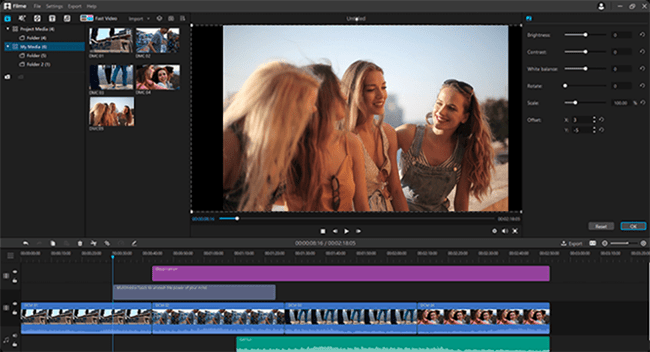 iMyFone Filme is a great app that provides easy and smooth MP4 to MP3 conversions. For either Windows and MAC users, you may download it from the internet using the official website. The best thing about this application is that it is very light-weight and doesn't occupy much space.
Filme application provides a lot of useful side options. You can also use create and film videos. You can join/combine different music parts together and use these to make your videos attractive.
Key Features:
Easy to use for beginners.

Also allows quick and high-quality video editing.

Provides a lot of side features.

20+ video modes, 110+ transitions, 50+ audios and 170+ filters.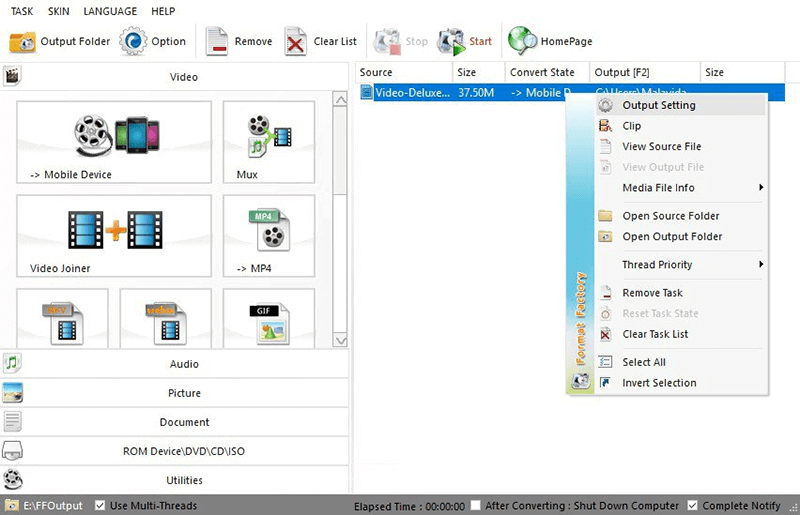 Format Factory is a free, comprehensive multimedia file conversion software that can be used for both personal as well as commercial use. It allows the users to change the format or file extension of a video, audio, image, or text files.
Some files only run on Windows Operating System but get stuck when we use them on Mac OS. That is because not all apps or operating systems support or recognize all file extensions. So, you have to change the file format in order to run them on the other system.
Format factory helps you by allowing you to change file formats easily, without any worries!
Moreover, it can also reduce the size of heavy files. Also, it allows certain formats to shrink files without sacrificing the quality of the content. This is convenient for making data backups and helps more files to fit in a USB key, CD-ROM, DVD, or Blu Ray.
The all-purpose Format Factory is free to download.
Key Features:
Easy to use for beginners.

It's a free platform.

Supports ZIP, RAR formats.

Provides screen recording option.

Provides the shrinking option without sacrificing the quality.
Top 3 Free MP3 Converter for Mac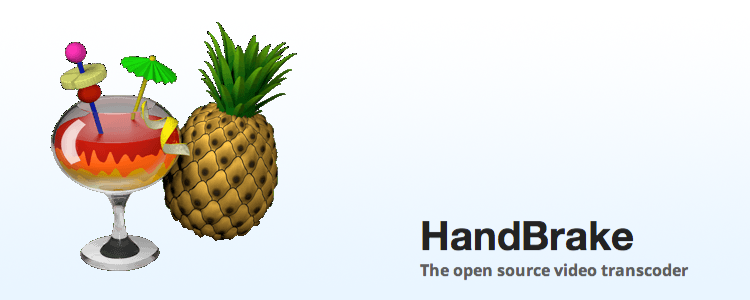 HandBrake is a free and open-source conversion software for digital video files, it was developed in 2003 by Eric Petit to transfer films from a DVD to a data storage device easily.
HandBrake is compatible with a wide range of video formats like Intel Quick Sync Video, Theora, and MPEG-2. In terms of audio formats, the programme also supports Advanced Video Coding, AC-3, FLAC and a number of other applications.
The HandBrake software is free to download for MAC and Windows.
One of the most popular features that HandBrake provides is the hardware acceleration. While transcoding, HandBrake allows users to customize the output by manipulating the file size.
Key Features:
It's an open source & free platform.

Provides hardware acceleration.

Also supports batch coding.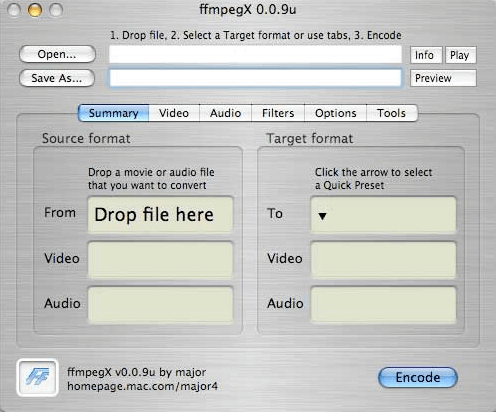 ffmpegX is really a Godsent software for some people. It is the most decent and easy application to convert DivX. It acts as one of the best converters that handles both audio and video formats smoothly. It had some issues and bugs in the start, but the new update of ffmpegX resolved almost all those issues.
The biggest strength of ffmpegX is that it can easily and quickly converts all types of media in multiple audio and video formats. It also includes basic but necessary media player that helps you to preview your new encoded videos and audios before downloading and storing them in your phones. You can also perform advanced settings like fixing, joining, authoring videos, and creating images. The advanced users can also set bitrate and sort video parameters. You can also change the subtitles and convert them in multiple SRT common format. However, it is not recommended for beginners, it consists of some advanced tools that are hard to get if you're a beginner.
Key Features:
Quick and reliable.

Equipped with some advanced tools.

Also handles subtitles.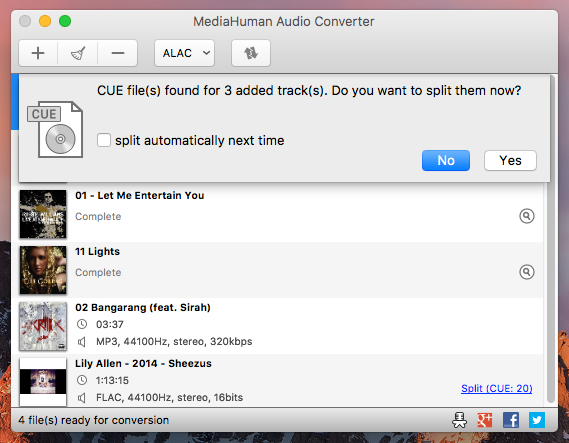 If you like to listen to music on YouTube or Soundcloud and you want to save the music to somehow play it offline. Or you want to download the soundtrack of a movie that you like. Then, MediaHuman is the software to try out. It is specially developed for this purpose.
Key Features:
It's a free platform.

Downloads a complete playlist or channel.

Supports YouTube, Vimeo and Soundcloud.
Top 2 Free MP3 conversion software's for Android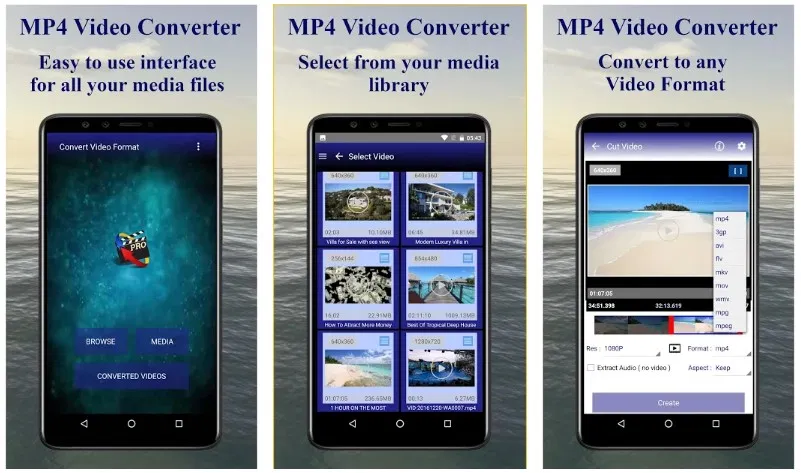 Your mobile will benefit from using MP4 Video Converter on Android. This multi-format converter software has a straightforward and user-friendly interface that will make converting videos easier. Despite its simplicity, it also supports some advanced tools. It can transform videos from almost any file or audio format. Delete any videos from your phone that you don't want.
To take advantage of this application, simply select any desired video from the gallery and convert it with a single click.
It doesn't just end here; the interface also allows you to choose the start and endpoints. It also helps you to adjust the resolution of the final video. You can store the videos on internal storage or share them with your loved ones after they have been converted.
Key Features:
It's a free platform.

Provides a user-friendly interface suitable for both beginners and advanced users.

Provides fast speed conversions.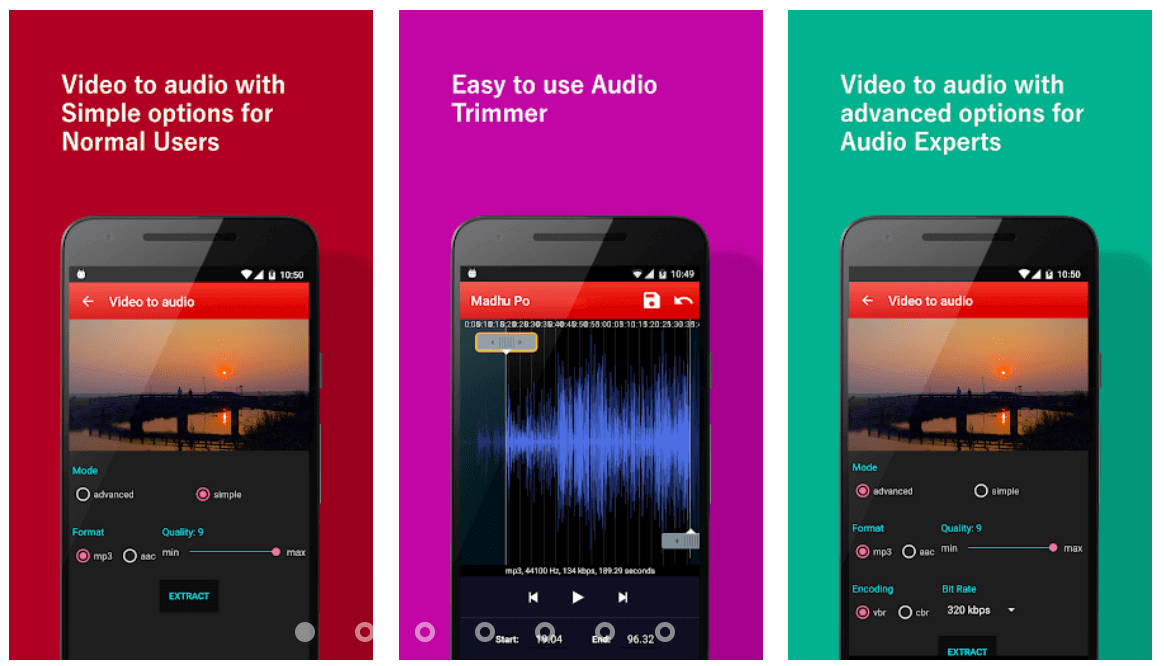 This software has a variety of features, including the ability to extract audio from video. Simple and Advanced MP3 conversion modes are available in Video to MP3 Converter, giving you full control over the audio extraction method.
The software supports a variety of video file formats, including MP4, WMW, and AVI, and its Video Cutter feature allows you to delete any segments of a video clip that you don't want anyone to see. The audio cutting tool included with the video to MP3 converter allows you to quickly generate a new ringtone for your devices. Since the software allows you to create files with bitrates ranging from 48 kb/s to 320 kb/s, you can even monitor the bitrate of the audio files you're creating.
Key Features:
It's a free platform.

Easy to use.

Provides video cutting options.
Top 2 Free MP3 Converter for iOS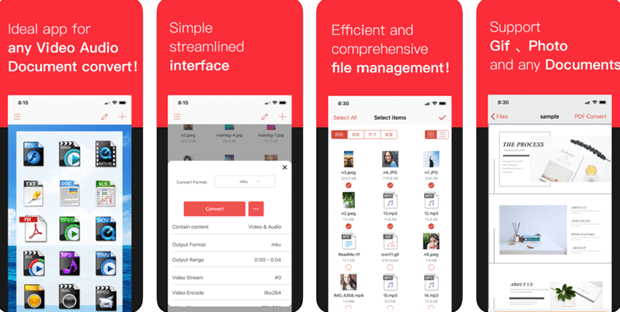 iConverter supports a wide range of conversions in everyday life. It includes video and audio conversion, document processing, decompressing files, PDF conversion and so much more. It supports single video file conversion and at a time, there are multiple files to process, the ability to batch convert will come in very handy to save greatly on both the time and effort. Wide range of input video formats include AVI, MP4, MPEG, WMV, MKV, while those of audio are MP3, MP2, MOV, M4A, OGG, WAV, and a lot more.
Key Features:
It's a free platform.

Allows converting batches of videos and audios to apple devices.

Supports file decompression and compression, package export.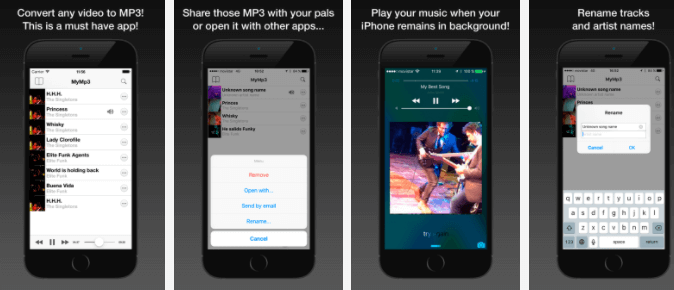 MyMP3 software supports a variety of file formats, including MP4, WMW, and AVI, and it also provides you with a lot of side features like playing in background. It also acts as a music player for you. It allows the sharing of you favorite music with your friends and family and allows them to open it on other apps.
Key Features:
It's a free platform.

Allows sharing with friends and family.

You can rename artists and songs.