Anything You Want to Know About Audio
This audio converter helps you transfer media files to any of your desired audio formats with ultra-fast speed. Offering various output formats and other fascinating functions.
Audio Cut
Audio cut can cut the portion of the audio that you care about. With its intuitive audio trimmer interface, which is no longer a hassle!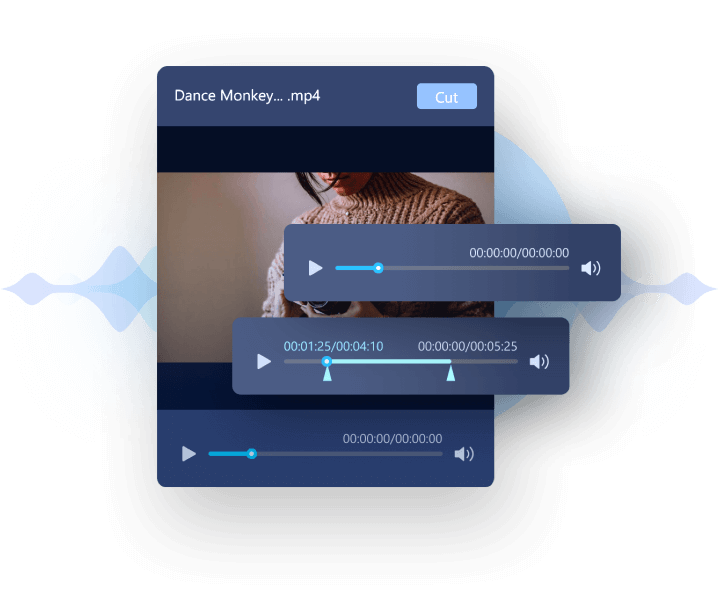 Convert
Convert Video to Audio with just a few clicks.You can extract audio from any media file including video and DVD. And convert to MP3 or other popular audio file.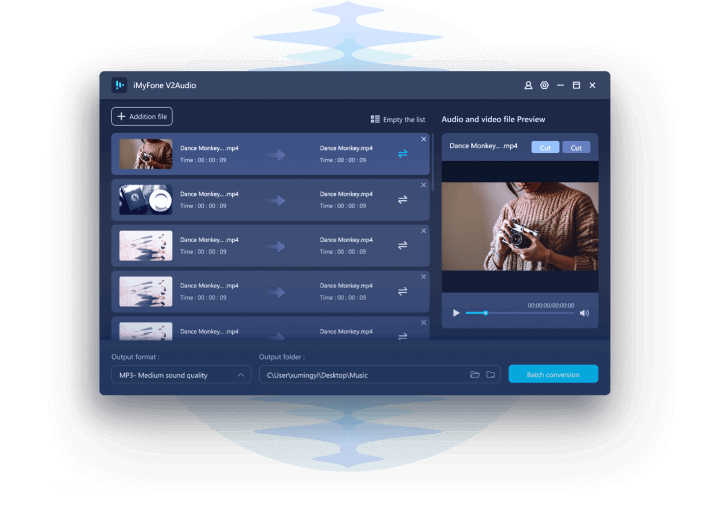 GPU High Speed
With GPU acceleration, this video to audio converter can help reduce CPU loss with fast and high quality HD and SD video conversion without compromising quality.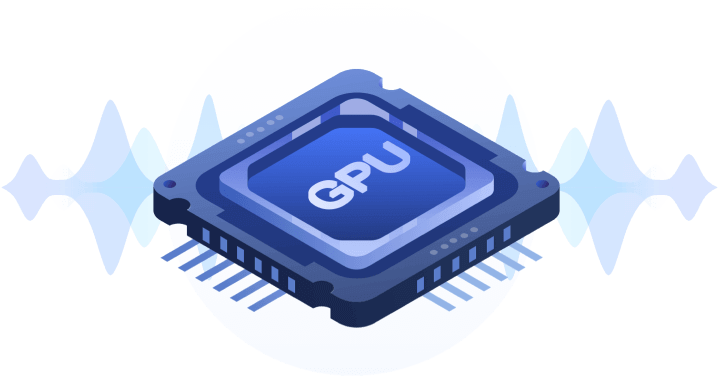 Support Popular formats
Over than 30+ media files formats: MP4, M4V, 3GP, MPEG, DAT, AVI, ASF, WMV, VOB, MKV, FLV, 3GS, 3G2, F4V, WEBM, TS, RMVB, MOV, OGG, etc,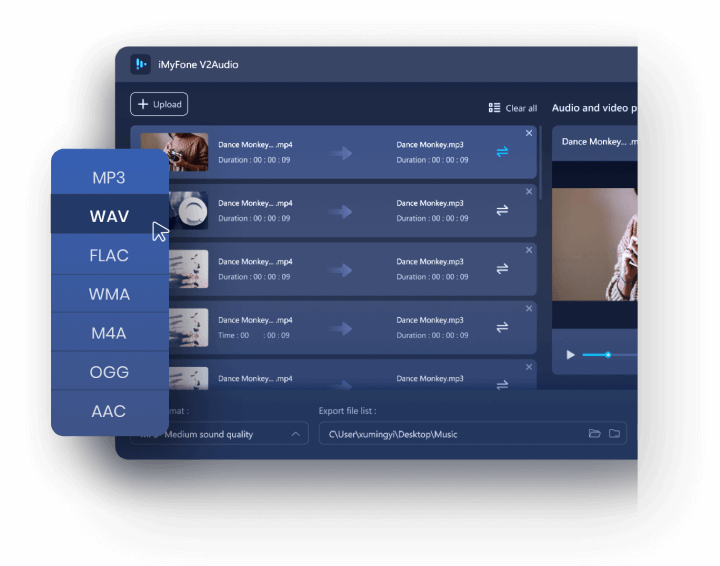 Bulk Upload
Bulk Upload is a tool that enables users to upload large videos at one time.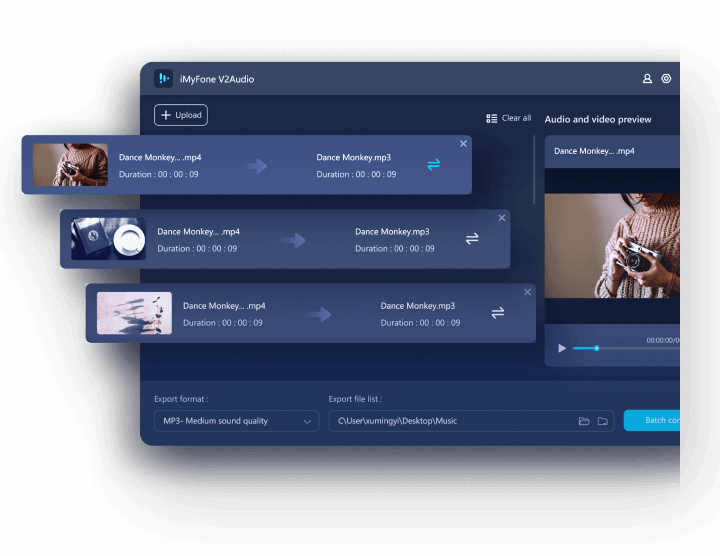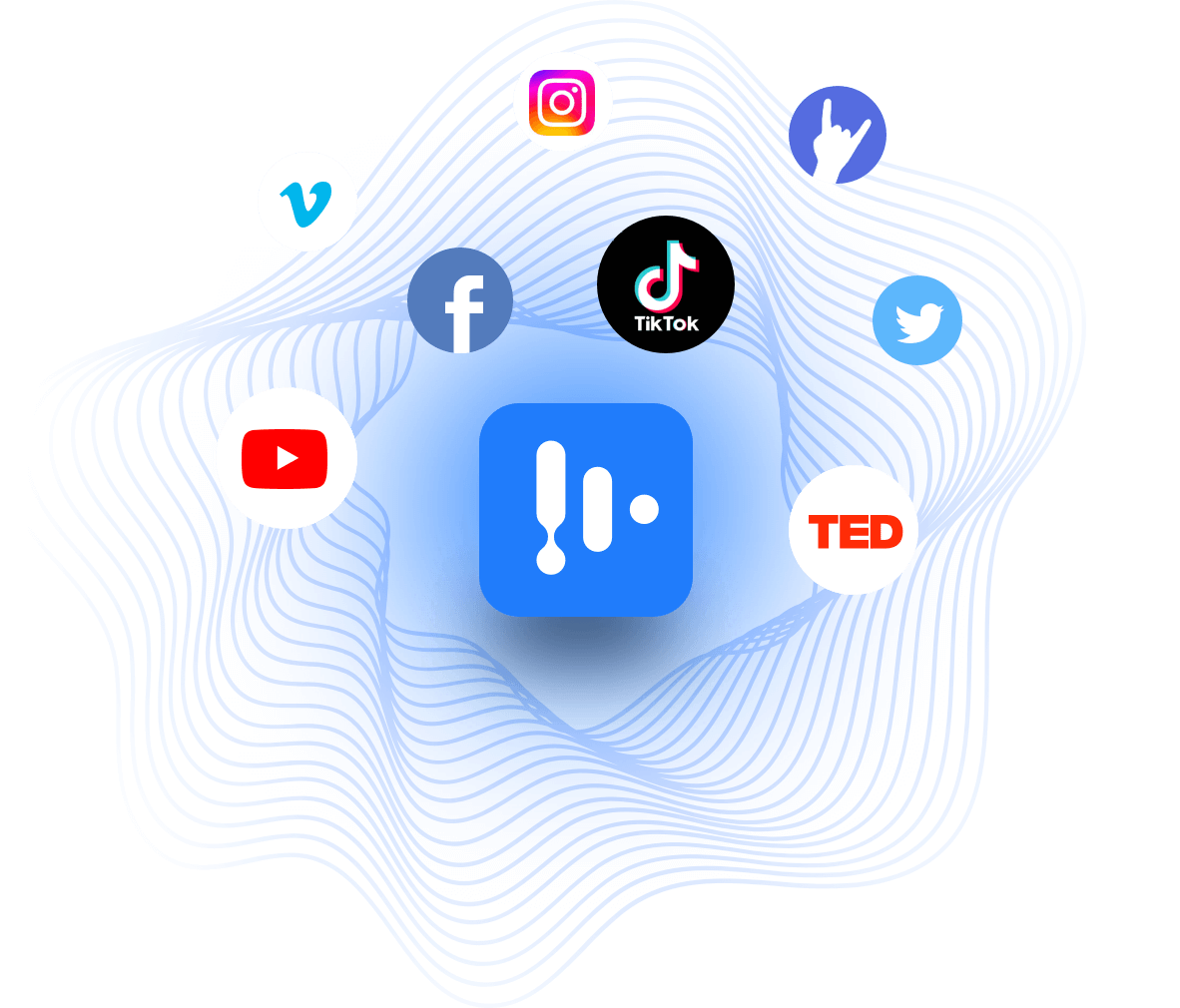 3122 / Downloads
Converting Videos from your Favorite Platforms
With more than 1000+ websites supported, our video converter for PC allows your videos from many popular platforms, including YouTube, Twitter, TikTok, Facebook, IG, Vimeo and many more.
Enhance Your Audio Conversion Experiences
Create and share audios for better communication and hearing experiences.
Business
If you are particularly interested in podcasting, you can also use this audio converter to create your audio lessons and share all your experiences and knowledge.
Study
You can download all the lessons and convert them to audio for easy listening and review at any time, while the phone tablet stores the capacity of the video, you can use to store more audio files.
Life
Convert your favorite sound clips from non-audio files like videos, DVDs, etc. to any common audio formats for further editing, uploading or sharing.
How it works?
Convert videos in 3 simple steps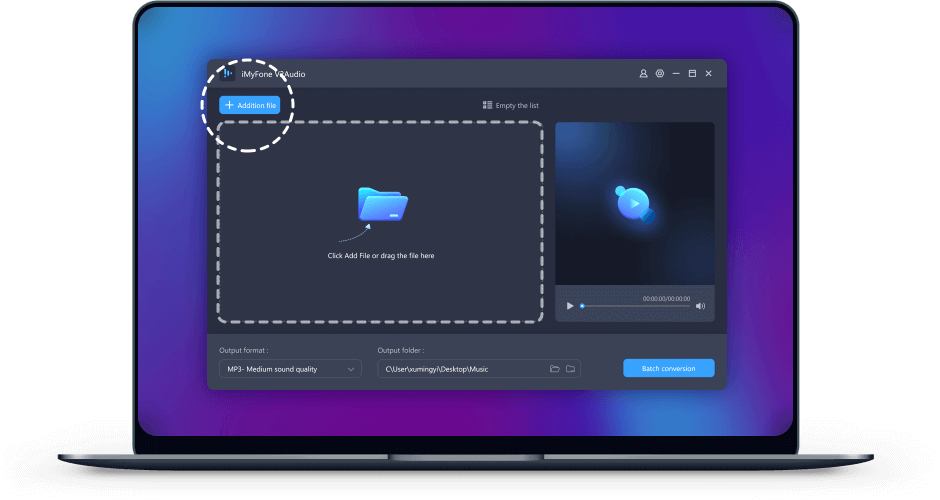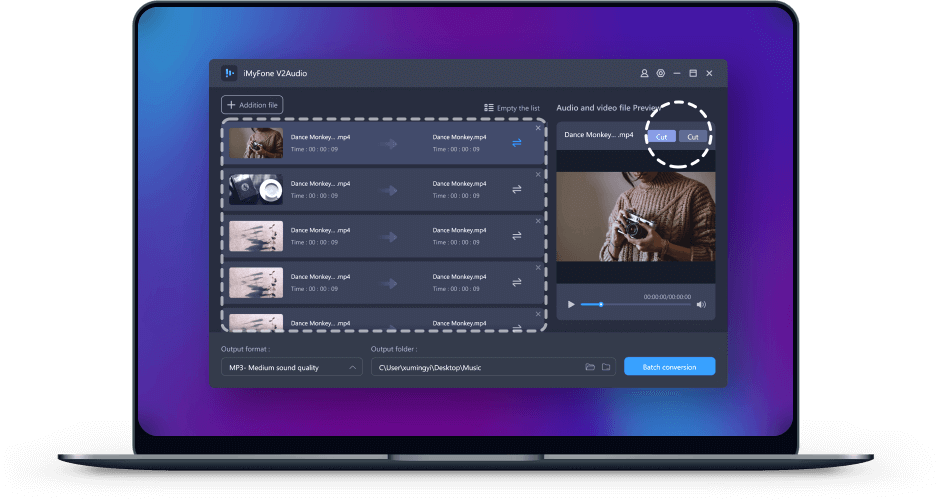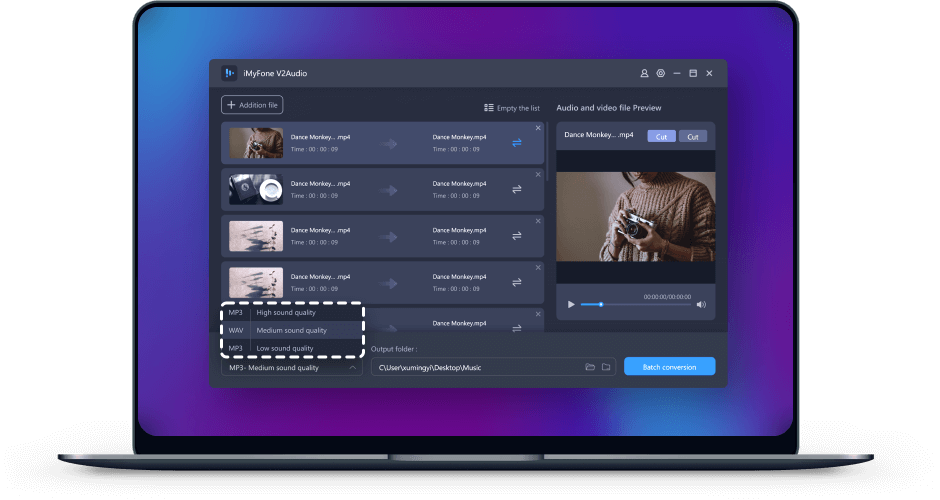 Chosen by Over 1 Million Customers
I mainly use it to convert the videos I save on YouTube, Tiktok to get some interesting audio, whenever I have this need, I will use it, at least in this regard compared to other software, I think it great
V2Audio compelled me to say that is functionally superior to all its contemporary software. It is fast, to me this is only possible if the team is highly Professional, Competent, who are consistently and constantly thinking about the user.
Over the years I've tried a lot of video converters but I was always searching for the best.I think this app deserves 5 stars, the speed of converting videos is unmatched by other software, and it also supports batch uploading videos.
Get Started with iMyFone V2Audio Now
Refund within 30 Days
100% Secure
Transactions Protected
Serving Millions of Users
FAQs for Video Converter
Popular Tricks
Why do I have to convert files?

There are many reasons why you may need to find and use an audio file converter.

1.You may have purchased music in the past that you cannot listen to on your new device because of the file format.

2.It is also possible that you are trying to send an audio file to an online site that only accepts certain types of files.

3.Another scenario is that you need to convert a file to a lossy compression format to save hard disk space.

There are many other reasons why audio file converters are needed, but these are the most popular reasons.

What kind of converter should I choose?

File Types

When considering various audio file converters, you definitely want to make sure it has the ability to convert files to the specific file type you need.

Features

Before settling on a particular online audio converter, you should look at the files you need to convert, determine what your needs are, and make sure that the audio file converter you are considering has the ability to provide all the features you need.

What is an MP4 (MPEG-4) file?

MPEG-4 (MP4) is a container video format that can store multimedia data, usually audio and video. It is compatible with a wide range of devices and operating systems, using a codec to compress file size, resulting in a file that is easy to manage and store. It is also a popular video format for streaming over the Internet, such as on YouTube. Many consider MP4 to be one of the best video formats available today.

What is an MP3 (MPEG-1 Audio Layer III or MPEG-2 Audio Layer III) file?

MPEG-1 Audio Layer III or MPEG-2 Audio Layer III (MP3) is a digital, audio-coding format used to compress a sound sequence into a very small file to enable digital storage and transmission. MP3 files are the most widely-used audio file for consumers. Due to small size and acceptable quality, MP3 files are accessible to a wide audience, as well as easy to store and share.

How can I convert any video?

We supported more than 30+ input format, upload your video and click 'Convert', and you're done!