Want Yukkuri's funny voices? With Yukkuri text to speech, you can generate beloved Yukkuri character voices to create entertaining narratives, hilarious pranks, or even spicing up your gaming experiences. Imagine the possibilities of having Yukkuri voices narrating your videos, engaging your audience avides, whior your storytelling.
So, if you're eager to get cute and charming Yukkuri voices, Yukkuri text to speech is the way to go. Let's explore how this exciting tool can add that touch of magic to elevate your content!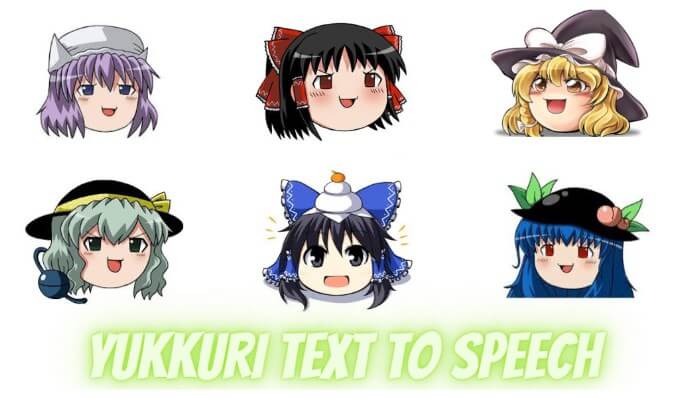 Part 1: Yukkuri - Touhou's Memorable Mascots
"Yukkuri" is a term that originated from a meme within the Touhou Project fandom. In this context, "Yukkuri" refers to anthropomorphized versions of Touhou characters with large heads and often displayed in a cute or comical manner. These characters are known for their catchphrase, "Yukkuri shiteitte ne!!!," which roughly translates to "Take it easy!" in English.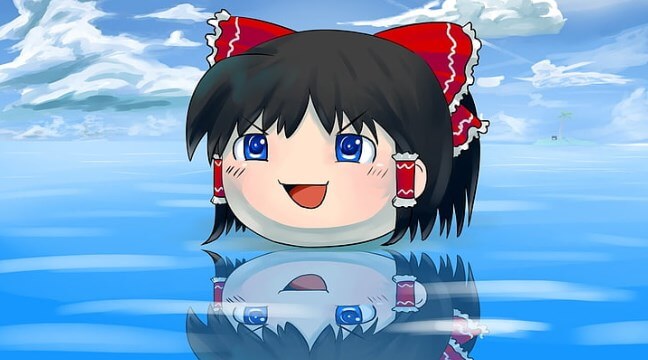 Part 2: How To Get Yukkuri AI Voice Via Yukkuri Text to Speech?
Voxbox, a comprehensive voice generator, offers customizable all Yukkuri characters AI voices. Using voice cloning and text-to-speech technology, VoxBox brings the delightful Yukkuri sounds to your life, adding a fun twist to your audio content. With VoxBox's Yukkuri text-to-speech voice, you can even play pranks on your friends and family.
Moreover, VoxBox boasts an extensive library of over 3,200 voices, featuring real people, celebrities, virtual characters, and more. Its applications span from professional use to entertainment, making it a versatile tool for various purposes.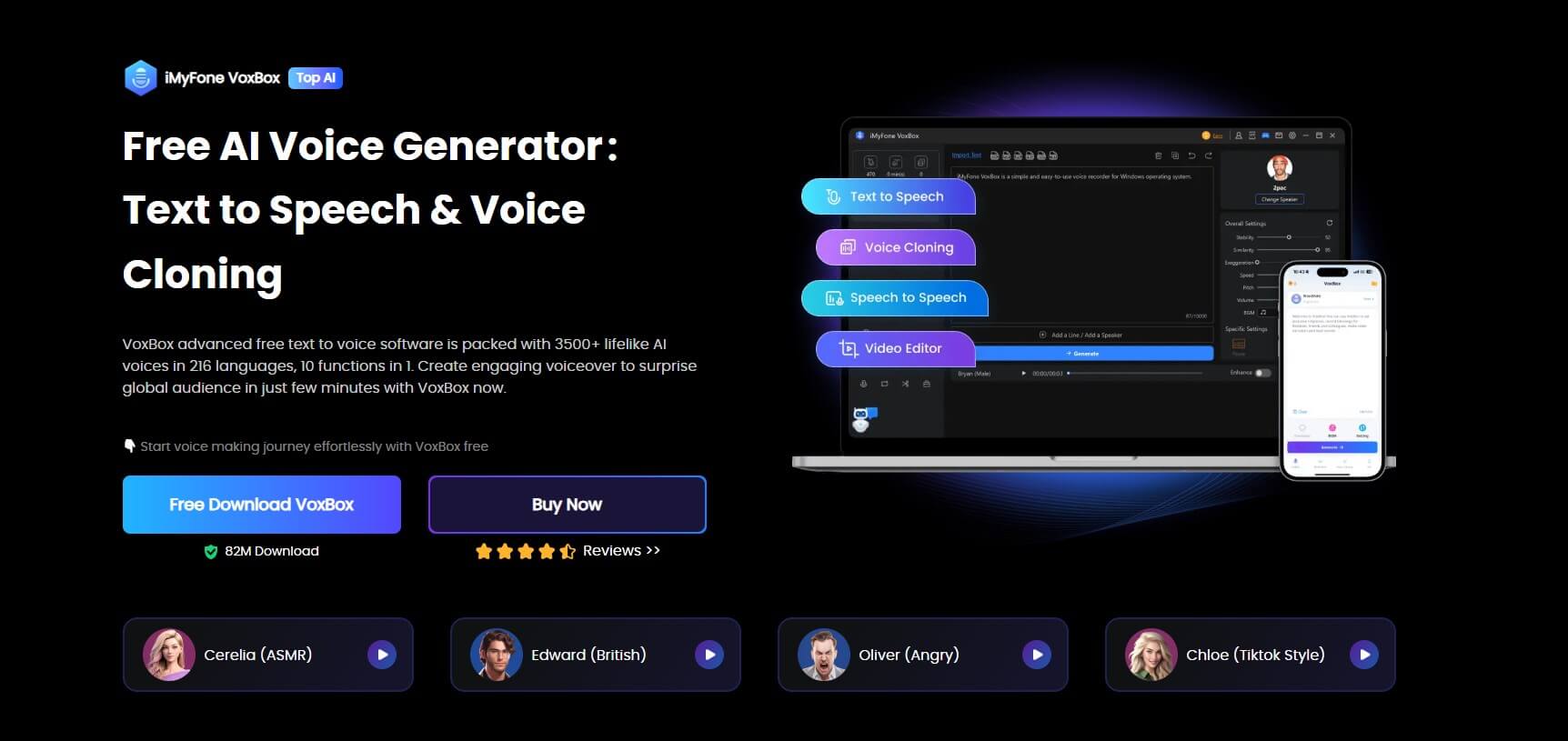 Sound Like Yukkuri with Text to Speech:
#Step 1: First download and install iMyFone VoxBox on the web.

#Step 2: Head to "Voice Cloning" bar, go to the cloning page and import the file of Yukkuri voice. Then the AI will come into play and replicate her voice.

#Step 3: If you need to make voiceover, choose "Text to Speech" and find the voice you cloned. Type your text or paste and convert the content to speech.

Features:

Numerous iconic game character voices like Genshin, sonic, etc.

2000 free characters to assist you in text-to-speech conversions.

Allows for the customization of incredibly lifelike Yukkuri voices.

Multiple applications: game video dubbing, IVR systems, captivating storytelling, and more.

Greatly enrich your gaming adventures within the Touhou universe.

Support for over 77 languages, including local Japanese.

Part 3: Yukkuri Voice Changer To Sound Like Yukkuri

MagicMic voice changer offers real-time interactions, streaming, and gaming experiences with incredibly lifelike Yukkuri AI voices. It's compatible with both Mac and Windows operating systems, providing access to a vast sound library.

It is equipped with a diverse range of over 225 AI voice filters, 600+ voice effects, and more than 200 voice memes for you to explore. Whether you're immersed in intense online gaming, live-streaming content, or enjoying casual conversations on various platforms, MagicMic enhances your communication experience significantly.

Features:

Real-time voice switching support.

Transform your voice into any character you desire eaily.

Featuring 600+ voice effects and 200+ voice memes.

Integrates seamlessly with popular programs like Discord, Zoom, Twitch.

Tailor your voice by tweaking multiple parameters.

Bonus: Exploring the World of Yukkuri Characters in Touhou Fandom

Yukkuri Reimu: This is the Yukkuri version of Reimu Hakurei, one of the main protagonists of the Touhou series. Yukkuri Reimu is often depicted as carefree and cheerful, with her iconic red bow.

Yukkuri Marisa: Yukkuri Marisa is based on Marisa Kirisame, another main character from Touhou. She is known for her love of magic and her witch-like appearance. Yukkuri Marisa is typically portrayed as enthusiastic and playful.

Yukkuri Remilia: Remilia Scarlet is a vampire and a recurring character in Touhou. Yukkuri Remilia retains her vampire-like appearance with red eyes and bat wings. She is often depicted as elegant and graceful.

Yukkuri Patchouli: Patchouli Knowledge is the resident librarian of the Scarlet Devil Mansion in Touhou. Yukkuri Patchouli, like her original counterpart, is associated with books and knowledge. She is often depicted as calm and studious.

Part 4: Hot FAQs about Yukkuri Text to Speech

1. Can I customize the Yukkuri voices in text to speech?

Some Yukkuri text to speech tools may allow limited customization, such as adjusting pitch or speed, to create a unique Yukkuri voice.

2. How can I access Yukkuri character voices in text to speech?

Access to Yukkuri character voices in Text to Speech may be available through specific software or services like VoxBox that offer these voices as options for text-to-speech conversion.

3. Can I prank my friends using Yukkuri text to speech?

Yes, you can use Yukkuri Text to Speech to create fun and prank your friends by mimicking Yukkuri character voices in various situations.

Conclusion

In conclusion, Yukkuri text to speech offers a delightful way to enhance your content with the lovable Yukkuri voices we've all come to adore.

And for those looking to take their Yukkuri experience to the next level, may I recommend VoxBox? Voxbox, a perfect AI voice generator, can help you bring those Yukkuri voices to life with stunning realism. With its extensive library and customization options, VoxBox allows you to create natural and captivating Yukkuri voices that will captivate your audience and leave a lasting impression.

So, don't miss out on the creation of Yukkuri voices. Try VoxBox today to make Yukkuri text to speech, and embark on a journey of creativity and fun that will have your audience smiling from ear to ear!