Are you a fan of the eccentric game character, Angry Munci? Known for its in-game warnings, if you ever want to mimic its unique tone, look no further than the Angry Munci voice generator! This versatile tool has a multitude of applications, from gaming to content creation, pranks, and entertainment, and it introduces an intriguing layer of intimidation and suspense to your audio materials.
In this article, we will introduce the best Angry Munci voice generator to custom its realistic AI voice via tts and voice cloning. Let's start now!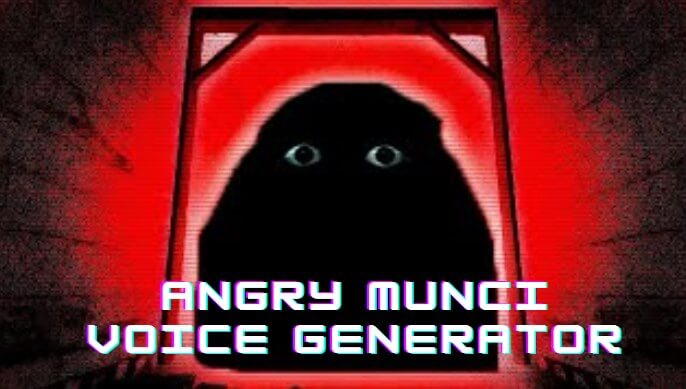 Part 1: The Connection Between Angry Munci And Nextbot
"Angry Munci" (pronounced as "munk-see") is an event Nextbot featured in Nico's Nextbots, initially discovered by accident by jasper_creations. She makes appearances during the event of the same name, "Angry Munci," available for purchase in the Buy Menu at a cost of 2,000 Nextbux. In the past, "Angry Munci" used to spawn randomly before the Outbreak update.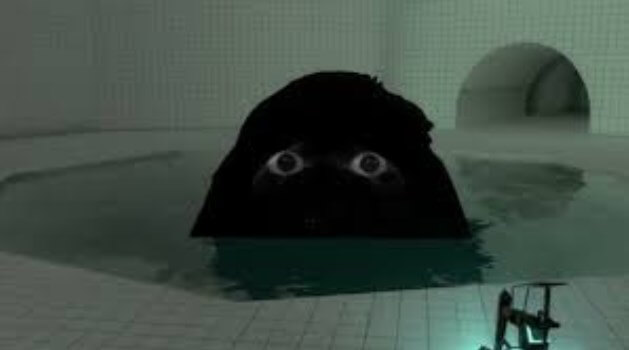 One notable characteristic of "Angry Munci" is her vulnerability. If a player maintains eye contact with her, she will gradually slow down, providing warnings to the player. To avoid taking damage, the player must avert their gaze from her and cease receiving warnings. These warnings are accompanied by on-screen text, including "DON'T LOOK" and "GET AWAY," which can be accessed in the General section of the Gallery.
Part 2: How About Angry Munci Voice?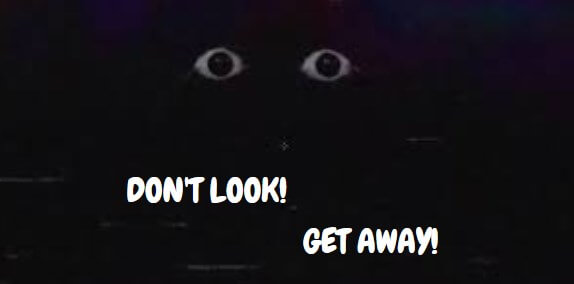 The Angry Munci voice is characterized by an angry and intimidating tone that accentuates threats and tension. This voice often features a deep or distinct pitch to infuse the character with more personality. Furthermore, the character might convey menacing warnings, which could incorporate menacing language or ominous sound effects. Moreover, the sound effects may dynamically change in response to the character's actions, intensifying the fear factor.
Part 3: Use Angry Munci Voice Generator With TTS To Make Its AI Voice
1. iMyFone VoxBox – Text to Speech & Voice Cloner
Looking for an Angry Munci voice generator to play pranks on your friends? Look no further than VoxBox! VoxBox is an ideal voice generator equipped with an extensive sound library boasting over 3200 sounds, enabling you to craft voiceovers and enhance content quality. Moreover, VoxBox offers a myriad of features such as text-to-speech, voice cloning, voice editing, voice-to-text, and more, granting you the flexibility to tailor the voice to your liking.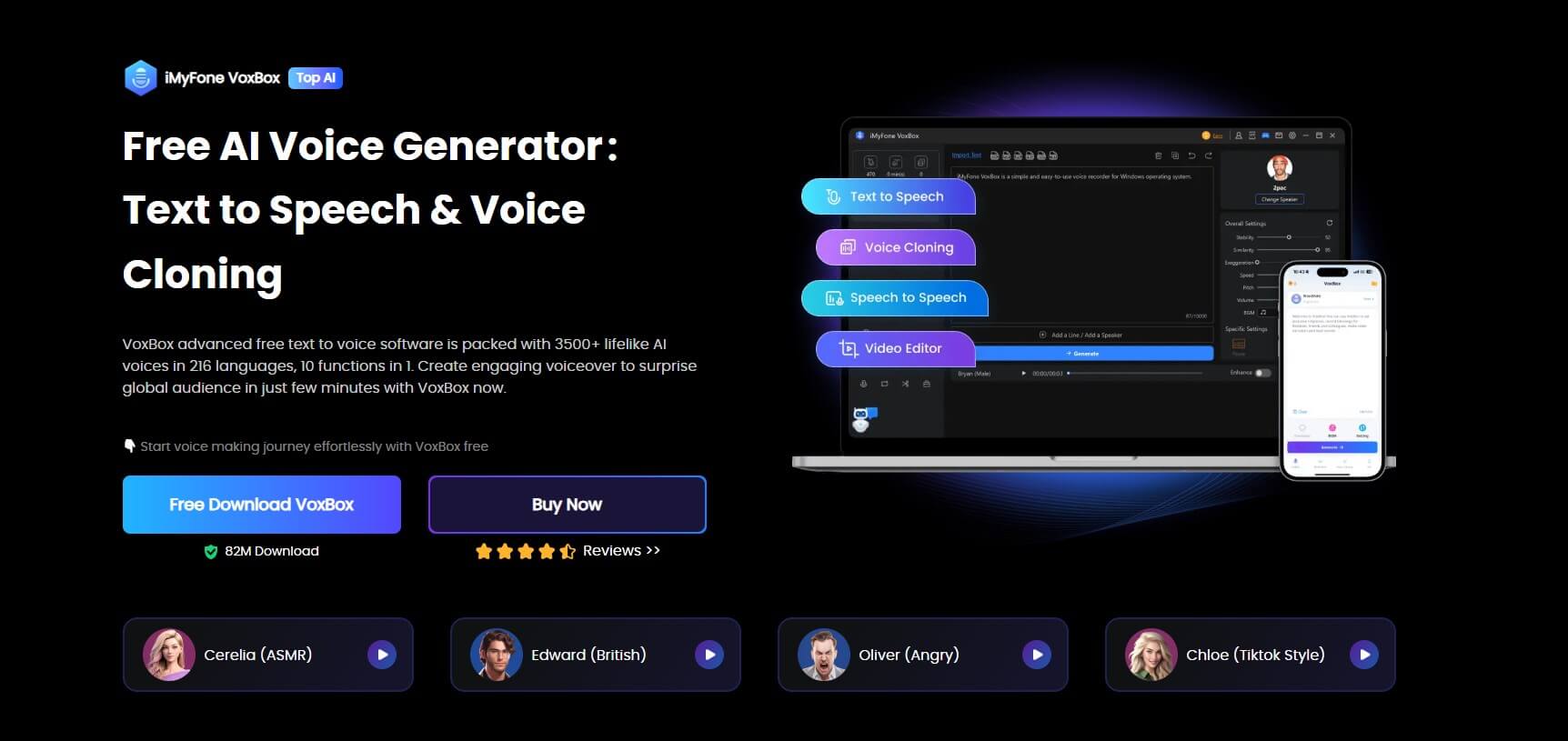 How To Custom Angry Munci Voice:
#Step 1: Downloading and installing VoxBox, and open it.
#Step 2: Go to "Voice Cloning" section and click the leftmost bar. Import an audio of Angry Munci voice. Then AI will clone its voice automatically.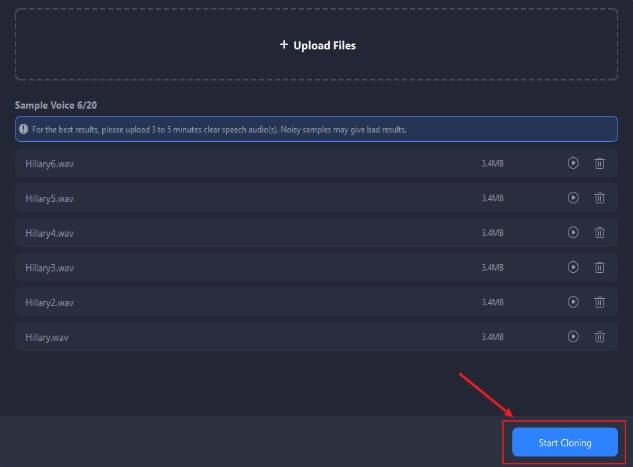 #Step 3: Hit "Text to Speech", type text and select the voice in "My cloned voice", then use it to generate speech.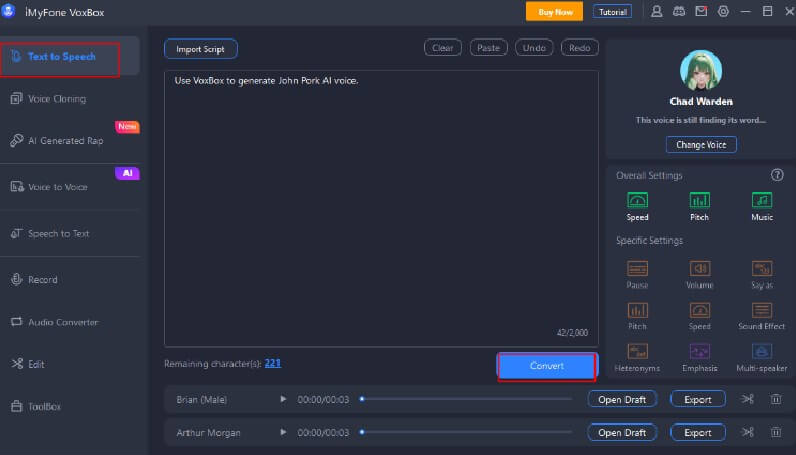 Key Features:
Wide selection of gaming voices for text to speech with 2000 available character counts.

Scary virtual role sounds like trollge, ghostface are stored.

Serve as a video game AI voice generator.

Allows to custom unique Angry Munci voice through voice cloning.

Adjust speed, pitch and even add creepy music in your dubbing.

Enhance gaming experience using the voice generator on the gaming platform including Discord, Roblox.
Reviews:
4.9/5 star user rating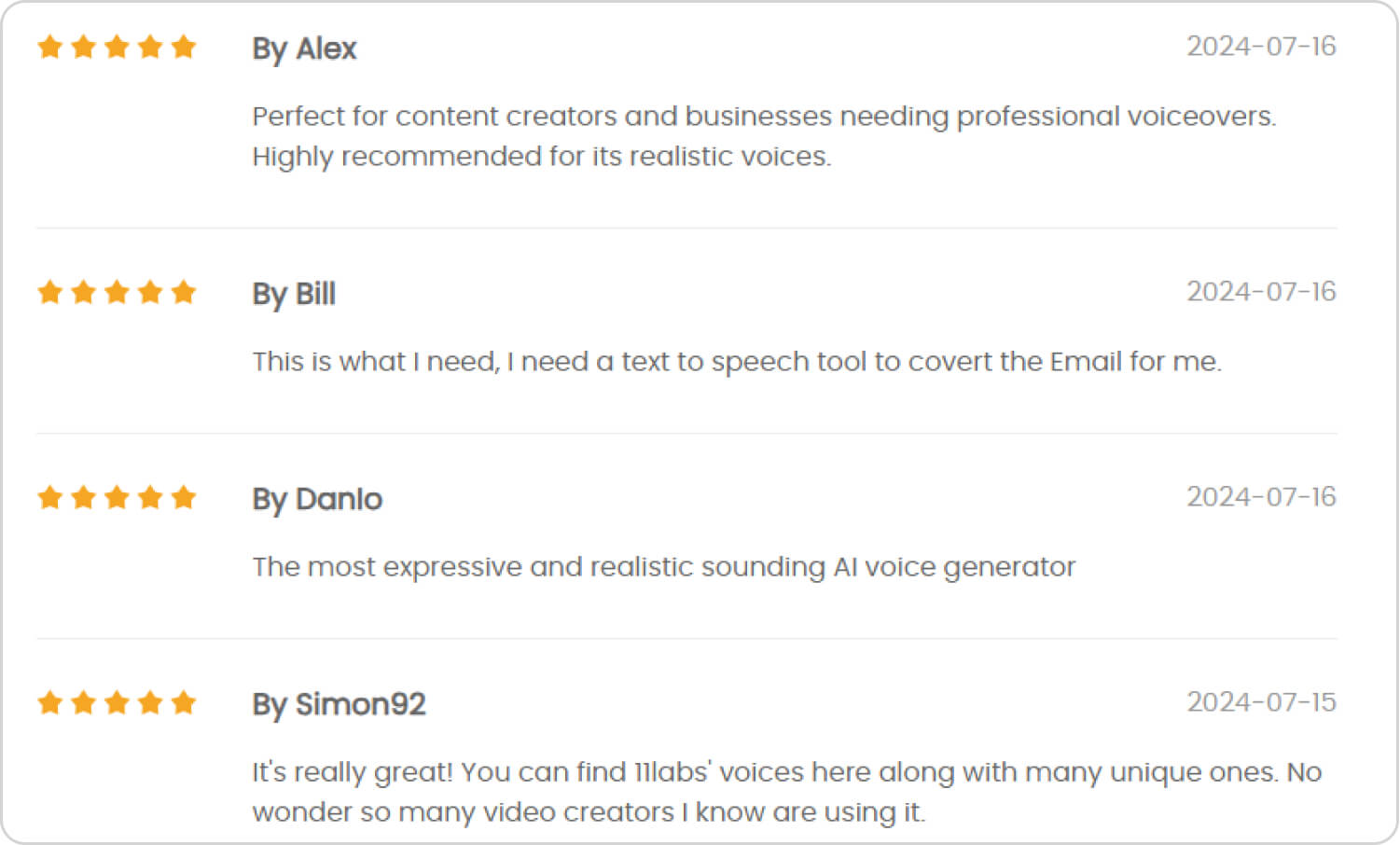 Part 4: FAQs about Angry Munci Voice Generator
1. Can I use Angry Munci voice generators in online multiplayer games?
The permissibility of using Angry Munci voice generators in online multiplayer games may depend on the game's terms of service and community guidelines. Some games may allow voice modulation, while others may prohibit it to maintain a fair and enjoyable gaming experience.
2. Are there any voice modulation tips for achieving the Angry Munci voice?
Achieving an Angry Munci-like voice manually can be challenging. It may involve lowering the pitch, adding aggression to your tone, and speaking with intensity. Some voice modulation software may offer presets for character-specific voices.
3. Where can I find an Angry Munci voice generator?
You can often find Angry Munci voice generators on gaming forums, modding communities, or specialized software platforms. Some may be available for download, while others could be integrated into specific games or applications.
Conclusion
In conclusion, the Angry Munci voice generator infuse your audio content with a thrilling edge of intimidation and suspense, perfect for gaming, entertainment and more. If you're seeking Angry Munci voice generator, we recommend VoxBox. With VoxBox, you can generate AI voices to suit your specific needs, customize a vast number of AI voices to elevate your creative endeavors further!