YouTuber Chills has a distinct voice and is famous for his unique narration style. It engages the audience and improves the watch time.
You can also get the same Chills' voice for your YouTube videos using a text-to-speech tool. In this article, we will share an excellent text-to-speech tool and how to use it to generate the voiceover you like.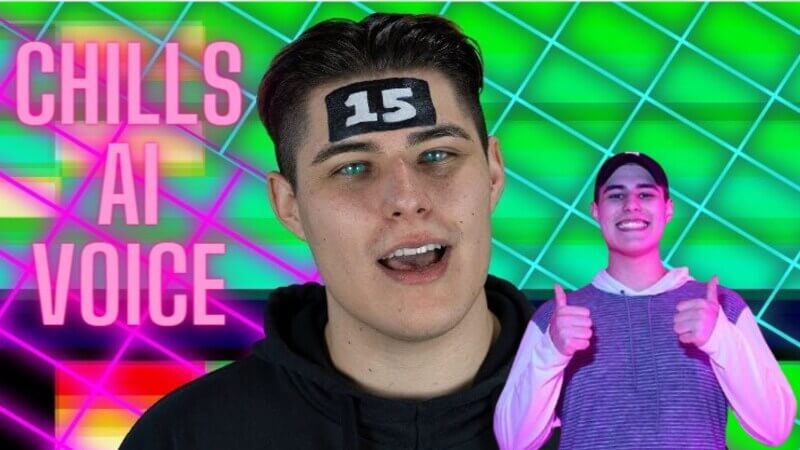 Part 1:Why Chills AI Voice Generator So Popular On YouTube Videos?
Chills, a popular YouTuber known for his intriguing and mysterious content, has captivated audiences with his distinct voice. The Chills voice generator has become highly popular among YouTube creators because it allows them to replicate the signature voice that has become synonymous with Chills' videos. With its unique tone and delivery, the Chills voice adds an extra layer of suspense and intrigue to videos, making them more engaging and memorable.
By using the Chills voice generator, YouTubers can create a similar chilling atmosphere in their own videos, drawing in viewers and enhancing the overall viewing experience.
Part 2:How To Generate Chills Voice Via Text-To-Speech On YouTube?
If you also want to have Chills'voice in your videos, you can use a customized script and a text-to-speech tool. It takes a few minutes to synthesize the voice for your videos to make them more engaging.
A massive list of online and offline software is available, but we will use iMyFone VoxBox because of its advanced and multiple features.
How to make Chills AI voice:
Step 1: Downlaod Voxbox and install it, then open it, and click on "text-to-speech".

Step 2: Then, Choose the languages and Voice type what you want, of course, you also could directly type the voice name like Chills.

Step 3: After selecting that, type or paste the written content/text which you want to be converted into speech. Click on the Convert button and then wait for a while(if you need ajust the audio you convert, please click how to use).

Part 3: How About The Voxbox - Chills Text-To-Speech?
iMyFone VoxBox is excellent software for Chills tts. Some software cannot extract the original Chills voice, but it accurately extracts all the required voices with the exact script. It has a user-friendly interface that a beginner can also use. You can easily create text-to-speech within a few taps.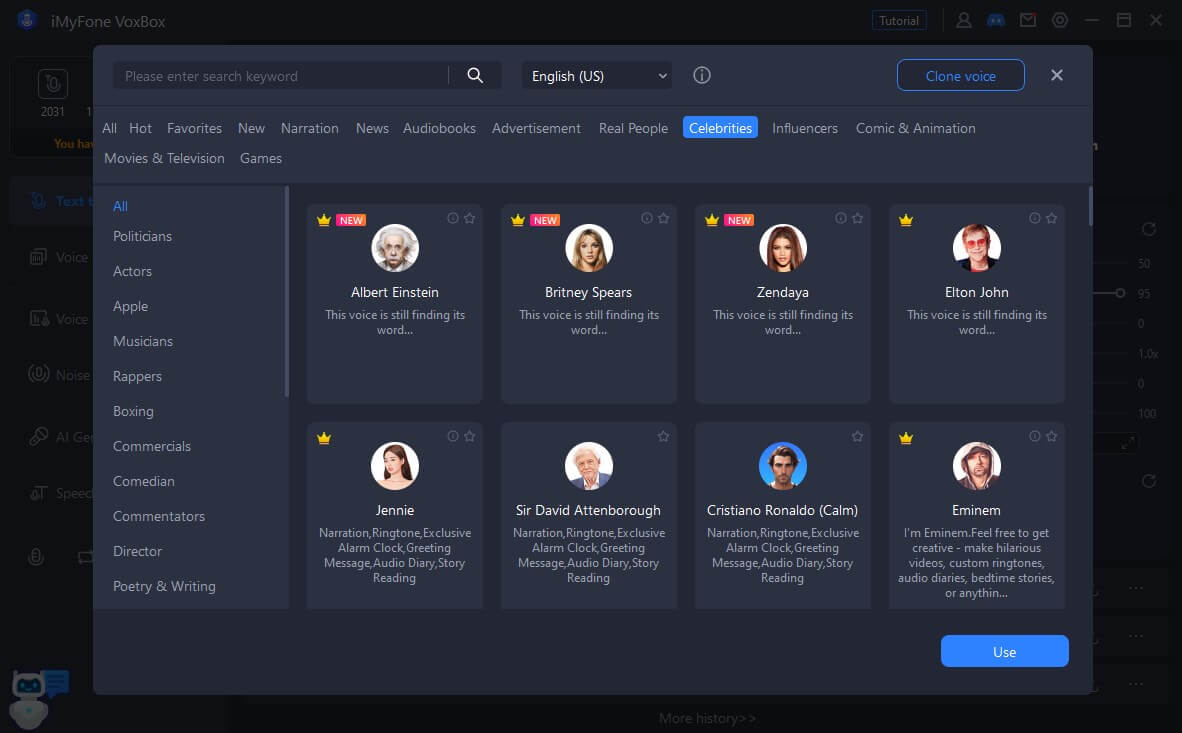 Tips
No voice artists are needed, and no recording equipment is needed. You can easily convert your text to speech and voice using iMyFone VoxBox! Download it and try it out for free now! fimd more suprise on
Youtube
.
Features:
You can control the text-to-speech by manipulating its speed, emphasis, pitch, and volume.

iMyFone VoxBox has 3200+ realistic voices stored.

It has multiple outputs, input file formats, and a feature to convert your file formats.

You can create text-to-speech and then edit it later.

AI voice clone function also offered.

Copy and paste your transcript there to precisely extract the text-to-speech.
Pros:

iMyFone VoxBox is supported by 1000+ websites.

It helps you to get more engagements.

It is safe to use and does not contain ads.
Cons:

It takes time to make edits to your voiceovers.
Reviews:
4.9 stars rating
Positive response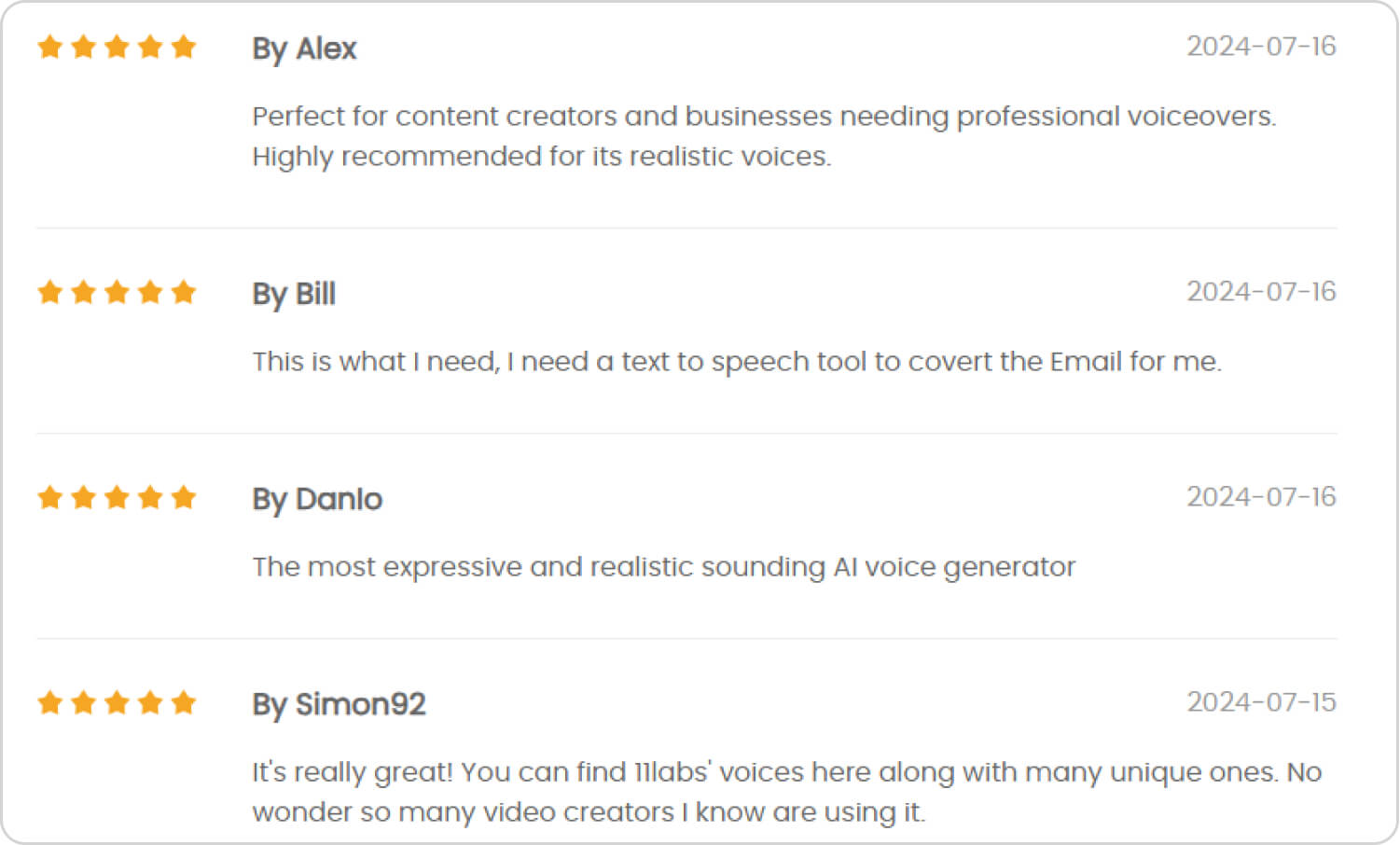 Price:
| Plan | Price |
| --- | --- |
| 1-month Plan | $14.95 |
| 1-year Plan | $39.95 |
| Lifetime Plan | $79.95 |
Conclusion
It is hard to find the software that generates the exact clone of Chills voice AI you wish to add to your YouTube video. We can summarize the whole article that software with higher accuracy will give you better results.
We recommend you use iMyFone VoxBox because it is intelligent text-to-speech software, making your videos more attractive.