Are you looking for a useful YouTube audio downloader to download audio and music from videos so that you can listen to them anytime and anywhere? If you're confused about which product to choose, today's guide will help you decide! We will tell you about 8 YouTube audio downloaders online and for pc, introduce their features and how to use them in detail, now let's get started!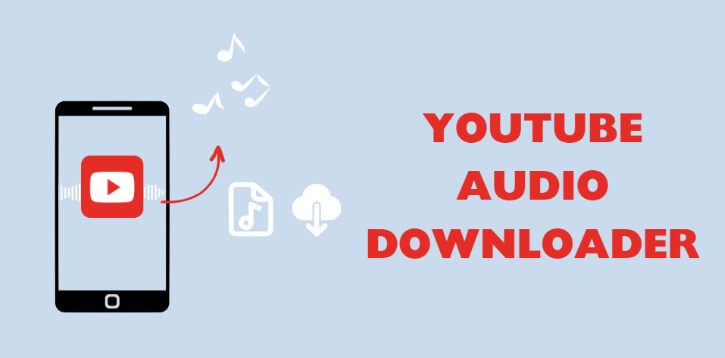 Part 1: Here Learn About YouTube Audio Downloader
What is YouTube Audio Downloader?
A YouTube audio downloader is a software or online tool, it allows users to download audio or music from YouTube videos. These tools can remove audio tracks from YouTube videos and save them in various audio formats. This makes users to listen to their favorite music or audio content on YouTube offline without an Internet connection. YouTube audio downloader makes it easy to create playlists, podcasts, or enjoy audio content without the distraction of video.
The Benefits of Using YouTube Audio Downloader
Here are some benefits of YouTube audio downloader below:
1. You can save your favorite music or audio content in YouTube videos and listen to them anytime.
2. You can easily create custom playlists of your favorite songs, podcasts, or audio content.
3. Downloaded audio files can be transferred to various devices such as smartphones, MP3 players or tablets.
4. Avoid ads that are common in YouTube videos when listening to audio.
Part 2: Top 2 Online YouTube Audio Downloaders in 2023
FLVto is an online free YouTube audio download tool that allows users to convert videos into various forms of audio in very simple steps. It allows high-speed extraction of high-quality audio from videos on different platforms.

How to Use The FLVto YouTube Audio Downloader:
Step 1: Start by copying the YouTube video URL and pasting it into the search box of the Flvto website.
Step 2: Select the desired audio and video formats and click the Convert button.
Step 3: After successful conversion, click the "Download" button and download the Youtube audio to your device.
Key Features:
Allows downloading from 23 online services.

Flvto is always free.

Compatible with all devices and browsers.

No registration or login required.

Provide varying degrees of high-quality audio.
As its name suggests, YouTubeMP3 is the best solution to convert YouTube videos to high-quality MP3 audio and download it to your device for listening anytime. This is an online tool that works on various operating systems, including Windows, Mac, Android, and iOS, providing a great experience. Additionally, you can select compression to resize your MP3 files using this tool.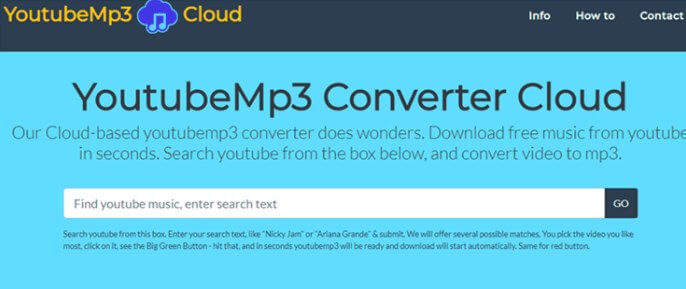 Key Features:
The steps are simple to use.

Online website, no software required.

You can pick the desired compression rate.

Control and save files of appropriate size.

Committed to high-quality MP3 audio output.
Part 3: Best 6 YouTube Audio Downloader Softwares For Free
VoxBox is a multi-functional tool with audio conversion functions that can help you convert YouTube videos to multiple audio formats and choose the output format and sound quality according to your personal preferences.
Additionally, VoxBox is compatible with multiple operating systems such as Windows, Mac, iOS and Android, and can be used across devices.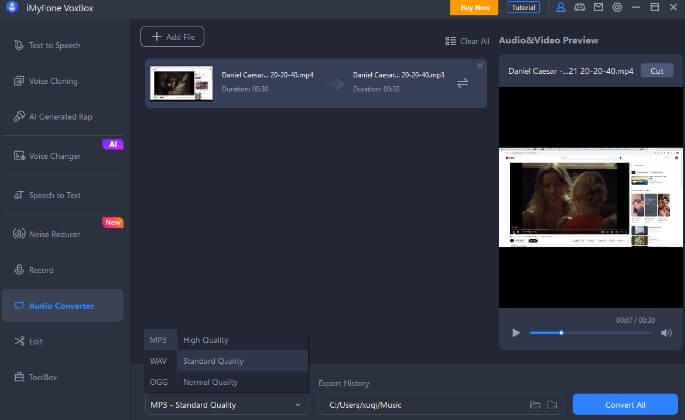 How To Use VoxBox Download Audio From YouTube:
Step 1: First download and install VoxBox on the web.
Step 2: Add the YouTube video, choose format and quality among the options.
Step 3: Hit "Convert All" and download the file.
Key Features:
Convert videos on different platforms.

YouTube audio downloader for beginners.

Conversion and downloading speeds take just a few seconds.

Multiple files can be processed at once.

Audio editing, audio enhancement functions all in one.
Another software worth noting is ClipGrab, which can download and convert videos on multiple websites and platforms very quickly. What needs to be emphasized is that it has a built-in search engine, making it easier for you to find the YouTube video you want in ClipGrab, separate its audio, and convert it to MP3, WAV and other formats.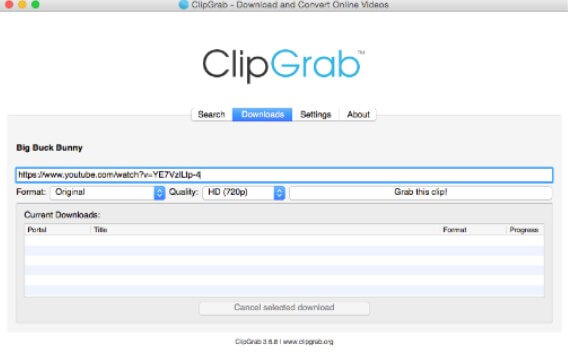 Use ClipGrab To Convert YouTube Video to Audio:
Step 1: Download and install ClipGrab.
Step 2: Next, copy the video link.
Step 3: Insert the link into ClipGrab software under the "Downdload" tab.
Step 4: Choose download format and quality, and clip the video or audio if you need.
Key Features:
Clipboard monitoring.

Support built-in search for YouTube videos.

Multiple file formats and quality options.

User-friendly interface.
Any Video Converter is a software for Windows and Mac to make YouTube to audio conversion. It can both convert videos and save audio files, not just social media videos, Any Video Converter can usually convert and download all captured videos to audio formats.
Any Video Converter also has other functions, including ripping files to disc and applying favorite filters and effects to meet personalized requirements.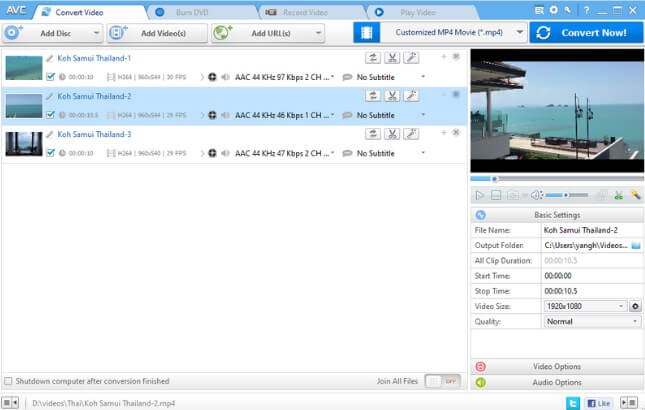 Steps of Any Video Converter:
Step 1: Upload the videos you want to convert by clicking "Add Video(s)".
Step 2: Select the output video format from the list.
Step 3: Hit the "Convert Now!" and it will begin the conversion, then you can download the audio.
Key Features:
Conversion speed is 30 times faster than traditional converters.

Fully compatible with over 200 video formats including DVD disc, H265, H264, etc.

Convert DVDs and CDs to popular formats like MP4, M4V, AVI, WMV, MOV, WMA, MP3, etc.

Configuration files for various devices.
SnapDownloader's PC video downloader supports more than 900 websites, including popular ones like Instagram, YouTube, Twitter, Reddit, and more. You can also enjoy crystal clear audio or high-resolution video on your PC, smart TV, iPad or other devices. Amazingly, it supports video download resolutions up to 8k.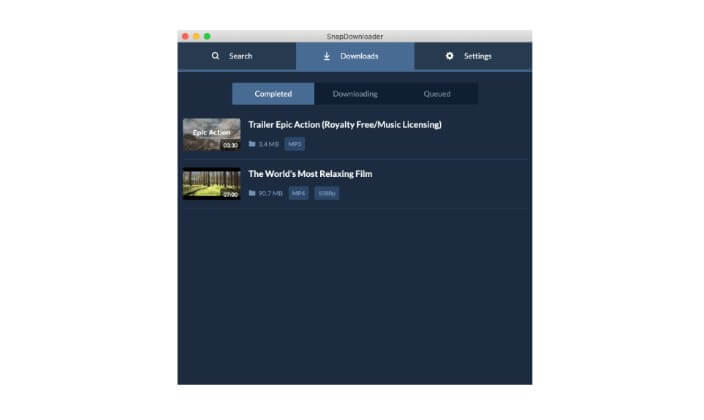 Tips To Convert YT Video with SnapDownloader:
Step 1: Copy and paste the YouTube video link.
Step 2: Choose your preferred output format and quality.
Step 3: Then you can download it directly.
Key Features:
Can be downloaded in batches.

VR video conversion and download.

Comprehensive platform support, over 900 websites.

Set up an in-app proxy to bypass geo-restrictions and download websites or videos that are blocked in your region.

Set a specific date and time to automatically download videos.
Freemake is wildly popular among Windows users, with a user base of over 180 million. As a YouTube video and audio downloader for PC, it allows you to download videos from over 10,000 websites, including YouTube, and convert them to 200 different formats.
This software uses DXVA and CUDA technology to significantly speed up video downloading and conversion. You can use all these features for free, but the free version adds a visible watermark on the converted files.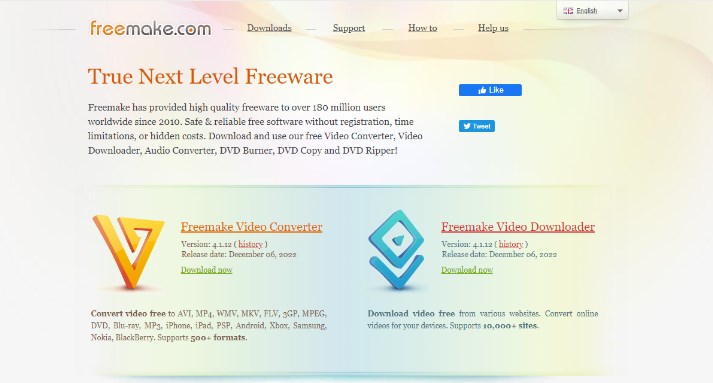 Key Features:
Extended format site.

Fast file conversion.

Access videos from over 10,000 websites.

The free version does not allow downloading of videos longer than three minutes.
4K Video Downloader can operate directly on the website, download audio and music from YouTube, and also convert YouTube to MP4 or other file formats. What's even more commendable is that you can also download 4K, 3D and 360-degree videos with this YouTube audio downloader .
This tool is not bundled with other software, allowing you to smoothly paste the desired URL onto the website, and then select the format and storage location.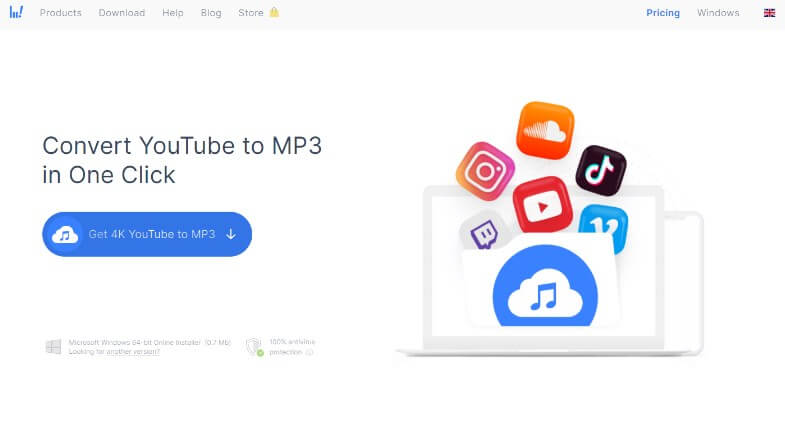 Key Features:
The downloaded YouTube playlist cannot exceed 24 videos.

Ability to import links saved in CSV files.

Search instantly using the built-in browser.

Listen to audiobooks, podcasts, and other audio content offline.

Search instantly using the built-in browser.
Bonus Tips: How To Make YouTube Audio For Videos?
If you need to add clear and attractive voiceovers for your videos, then VoxBox also can assit you to achieve that due to its text-to-speech feature. It covers 3200+ voices and 77+ languages as a professional dubbing tool. Or you wanna dub in your own voice, just clone the voice easily.
Easy Steps to Make Audio For YT Videos:
Step 1: Enter cloning section and record your voice by reading samples, or import the audio file to clone the voice you need, use the voice in "My Cloned Voice"
Step 2: But if the voice you like is stored in the voice library, directly click "Change Speaker" to pick the voice in "Text to Speech" page.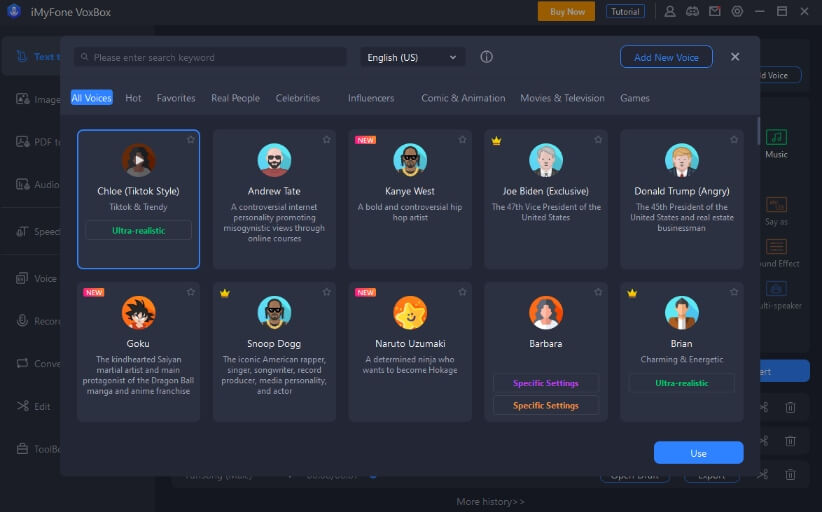 Step 3: Tyoe the text and convert it to make voice over, you also hit "Enhance" to reduce noises.
Part 4: Hot FAQs about YouTube Audio Downloader
1. Can I use YouTube audio downloader across platforms?
Yes, many YouTube audio downloaders are available on various platforms, including Windows, Mac, iOS, and Android. These versatile tools allow you to download audios from YouTube and other platforms to access them on different devices and operating systems.
2. Can I download music from YouTube?
Yes, you can download music from YouTube using various YouTube audio downloaders or converters. These tools allow you to convert YouTube videos to audio formats such as MP3 or WAV.
3. How to listen to audio and music from YouTube offline?
You can use YouTube Audio Downloader to extract and save the audio and music from videos, so that you can listen to your favorite audio and music offline whenever.
Conclusion
In the above section we have recommended 8 YouTube audio downloaders for you, you can choose any one to carry out the conversion task, and it will no longer be a difficult task. Using these tools, you can listen to podcasts and music on YouTube just by putting on your headphones in your busy life.