Are you looking for William Afton AI voice for content creation to elevate your channel? Read on, you will get the best solution!
In the world of "Five Nights at Freddy's" (FNAF), the enigmatic character of William Afton plays a significant role. From his involvement in the franchise's incidents to his distinctive voice, leaving people with deep impression.
Let's get on with the article and offer the best William Afton voice generator and voice changer for you to improve content.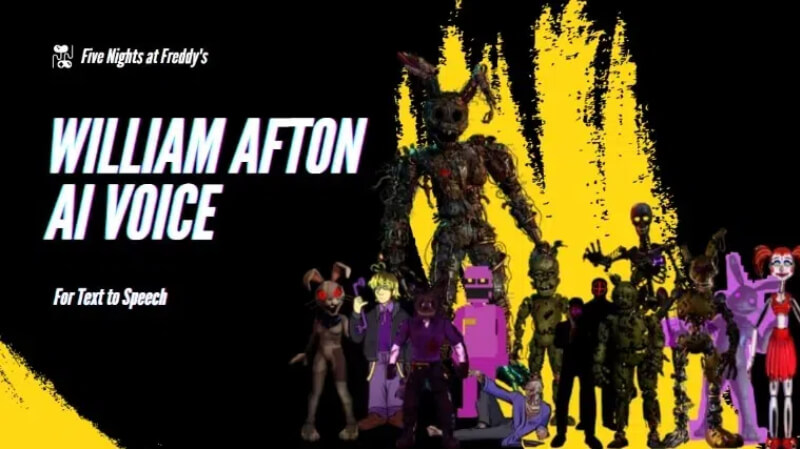 Part 1: Peering into Darkness: The Complex Role of William Afton in FNAF
Five Nights at Freddy's (FNAF) is a renowned video game series and media franchise by Scott Cawthon. Released in 2014, it includes nine main games set in a fictional family pizza restaurant called "Freddy Fazbear's Pizza." Players often portray night-time employees defending against hostile animatronic characters using tools like cameras and doors.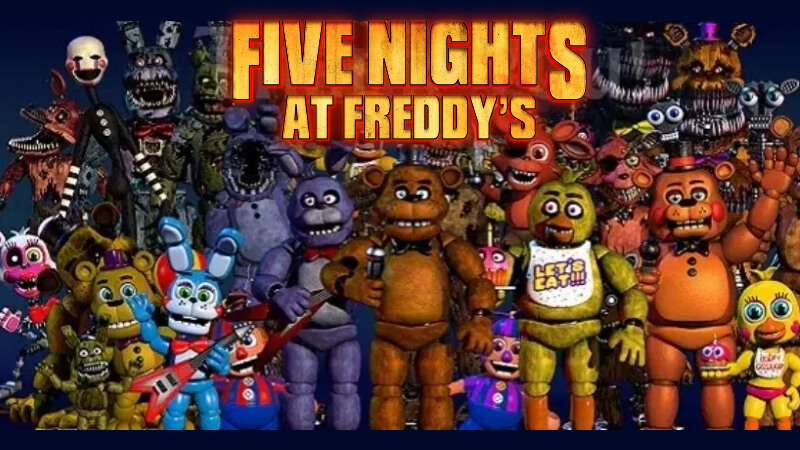 In the eerie realm of FNAF, William Afton emerges as the enigmatic antagonist, leaving a trail of mystery and darkness. Co-founder of Fazbear Entertainment and Afton Robotics, his legacy is intertwined with gruesome incidents and chilling tragedies.
As the mastermind behind The Missing Children Incident and a series of horrors, Afton's complex character takes center stage. Following his demise, his legacy is carried forth, marking the emergence of a new enigma known as The Mimic.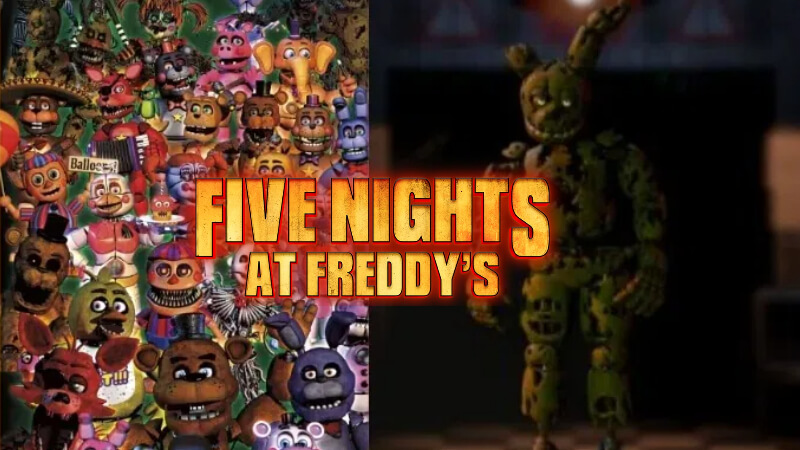 Part 2: Behind the Chills: William Afton Voice Actor
Credited as the voice actor for Afton, PJ Heywood is the embodiment of the sinister persona. Hailing from Melbourne, Australia, Heywood's journey took him from gaming and government to the haunting halls of FNAF.
With a distinctive accent that belies his origins, he stepped into the shoes of Afton and his son Michael Afton, crafting a chilling legacy through his vocal talents.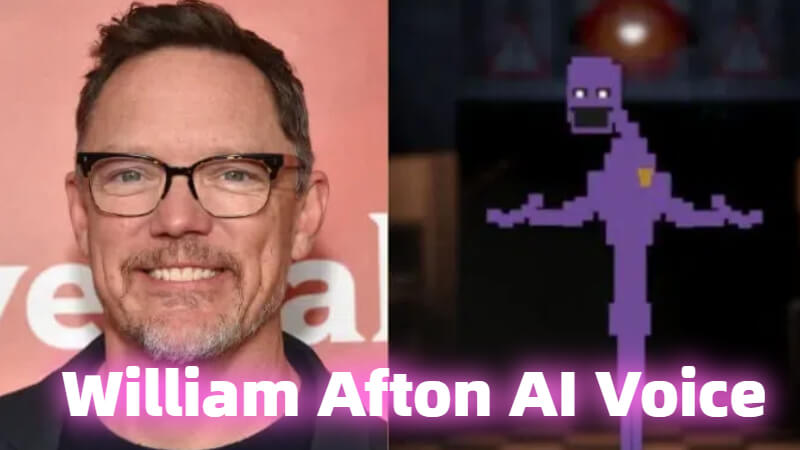 Part 3: Get William Afton AI Voice with Voice Generator for Text to Speech
iMyFone VoxBox - Best William Afton Voice Generator
Voice generation technology offers a gateway to free generate William Afton AI voice for text to speech conversion.
VoxBox, an AI voice generator, empowers you to free clone Afton's voice seamlessly with its. With the ability to generate realistic and expressive character AI voices, including YouTubers, Twitch streamers, famous personas, and even fictional characters, VoxBox opens doors to a unique auditory experience.
Besides, with its 3200+ voices and 77+ languages, you can do content creation as you want, reaching a global attention.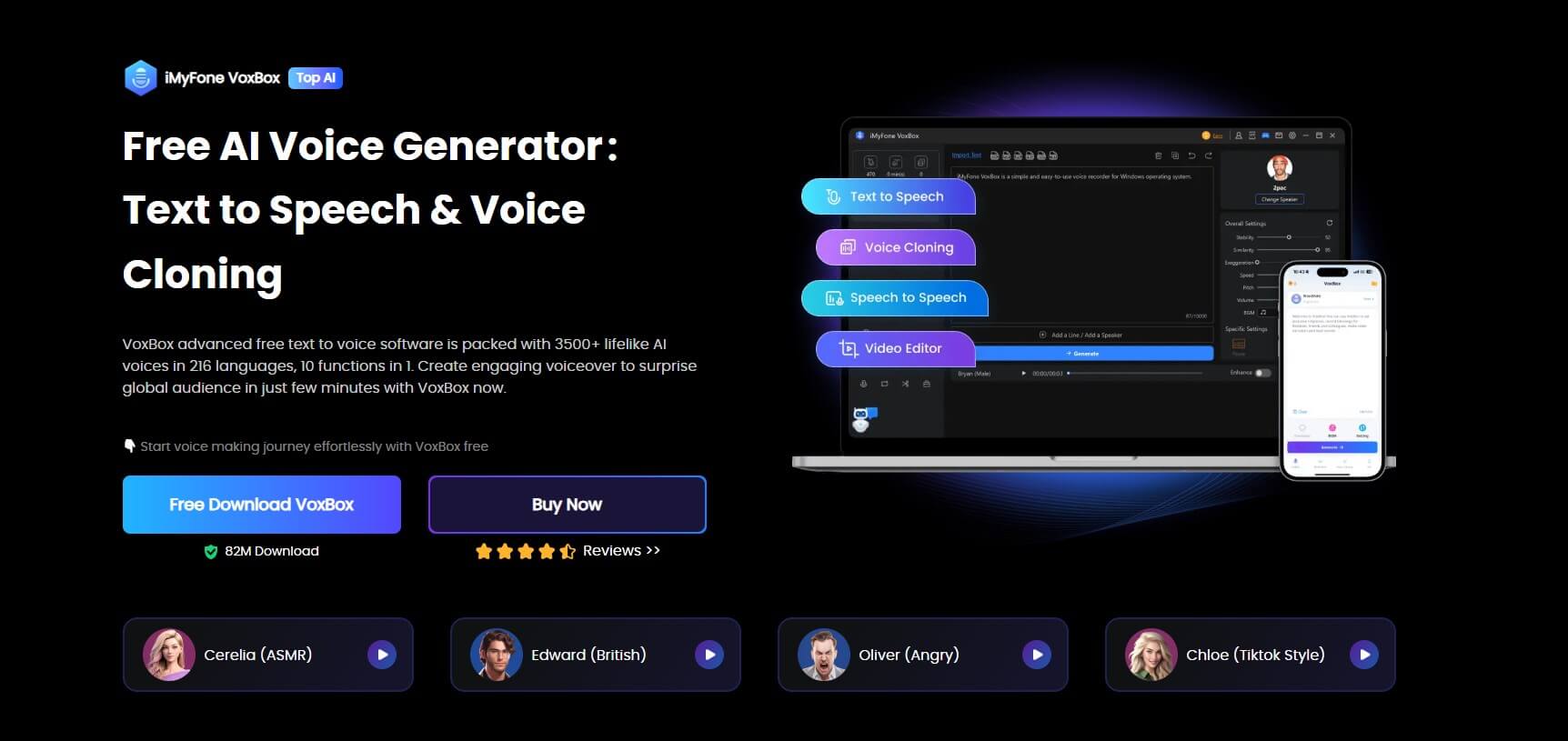 How to Free Generate William Afton AI Voice:
Step #1: Download and install the tool voxbox.
Step #2: Head to "Voice Cloning" to upload the audio file of William Afton.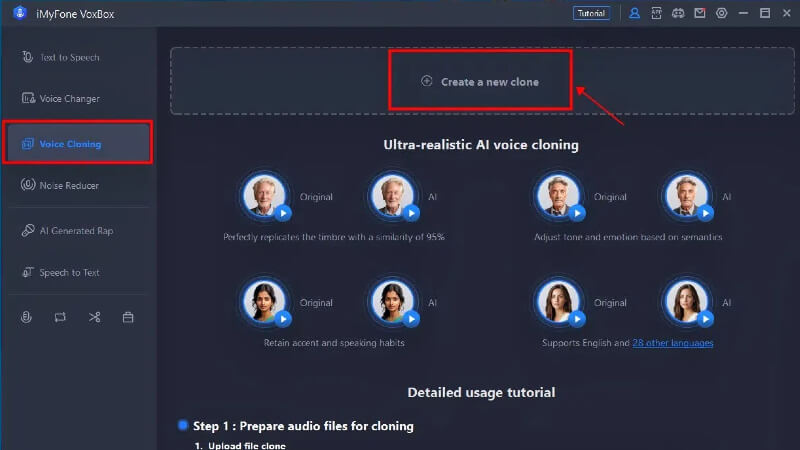 Step #3:Wait for a few seconds to get the realistic William Afton AI voice generated.
Step #4: Then, click on "Text to Speech" and "Change Voice" to select the voice you just cloned, enter text, and finally tap on "Convert" to get the voiceovers.
Key Features:
VoxBox enables you to generate realistic AI voice of any characters you want with its powerful voice clone, including that of William Afton.

It offers users free 2000 character counts to convert text into any voice you want.

Choose from a diverse range of 3200+ voice options, including celebrities, movie characters, and more.

Enjoy text-to-speech capabilities in over 77 languages, allowing global users to create content in their preferred language.

Adjust speed, pitch, pause, emotional tone, and other nuances to fine-tune the generated voice to match your vision.

Save your generated content in various formats like MP3, WAV, and more, ensuring compatibility with different media platforms.
Part 4: Use William Afton Voice Changer to Immerse in FNAF
MagicMic - William Afton Voice Changer
Except for the voice generator that offers you William Afton AI voice for text to speech, you can also transform your voice into his in real time using William Afton voice changer.
MagicMic offers a range of advanced features for seamless voice modification and audio enhancement, and it provides 225+ voice effects, 200+ voice memes and 600+ sound effects for you to fresh up your content and elevate your gaming and streaming experience.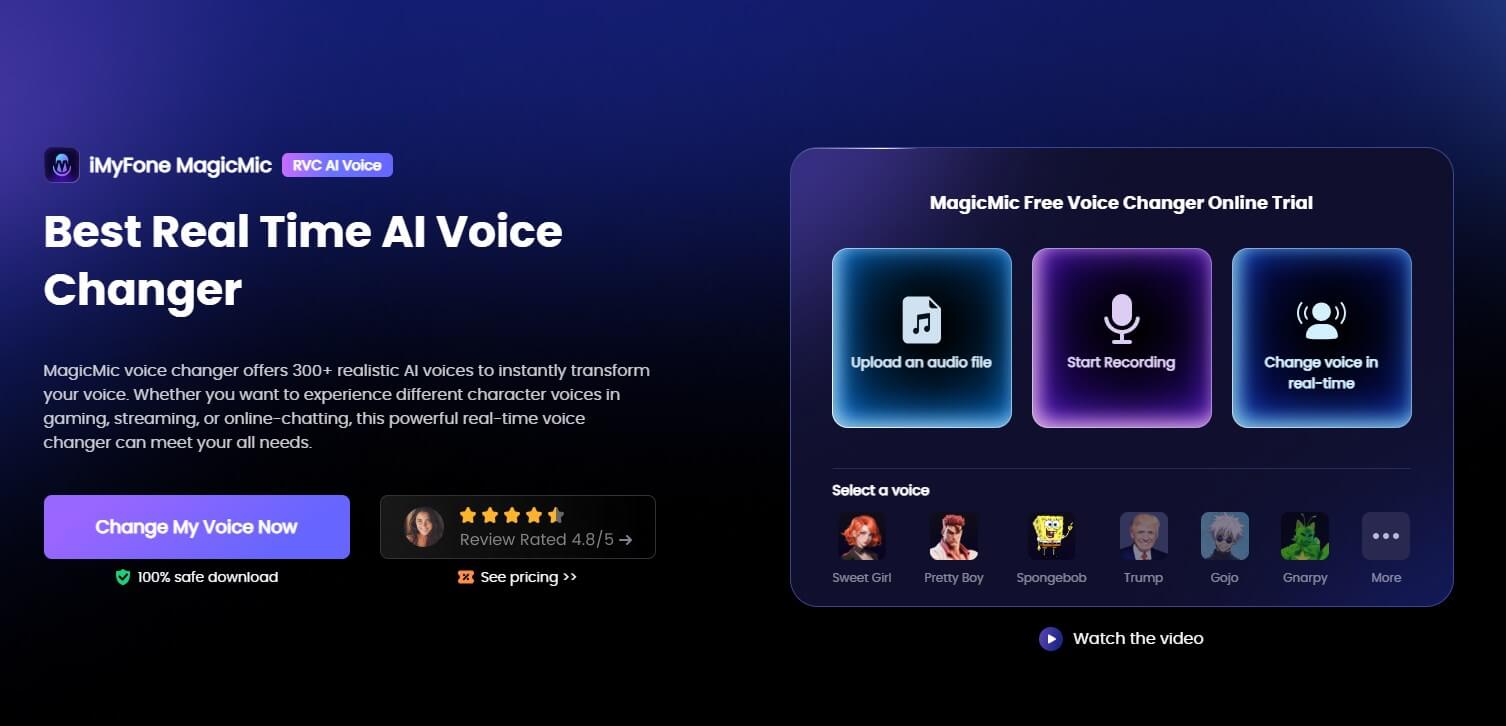 Key Features:
Transform your voice with over 225 creative voice effects, allowing you to craft a unique and chilling auditory experience.

Enhance your voice in real-time with AI-powered effects, instantly adding depth and character to your audio interactions.

Elevate your recordings with more than 600 sound effects.

Inject humor and personality into your content with a variety of voice memes, adding a playful touch to your voiceovers.

Engage your audience with an included soundboard, providing a library of engaging audio clips to enhance your content.

Integrate MagicMic seamlessly with popular platforms like Discord and Twitch, enhancing your live streams and interactions.
Part 5: FAQs About William Afton AI Voice
1. Who is William Afton voiced by?
William Afton, also known as Springtrap in the Five Nights at Freddy's series, is voiced by PJ Heywood. PJ Heywood is the voice actor behind this iconic character, contributing to the eerie and chilling persona of William Afton.
2. What is William Afton AI Voice?
William Afton AI Voice refers to the voice similar to the character William Afton from the Five Nights at Freddy's series. It enables users to replicate Afton's eerie and distinctive voice for various creative applications.
3. How can I generate William Afton's AI voice?
To generate William Afton's AI voice, you can utilize AI voice generator tools like VoxBox. These tools use advanced technology to clone and replicate Afton's voice, allowing you to incorporate it into your content, projects, or interactions.
4. What are the applications of William Afton's AI voice?
William Afton AI voice can be used in various applications, including content creation, storytelling, podcasts, YouTube videos, live streams, video game mods, and more. It offers a unique way to engage audiences with a character's distinct voice.
5. Can I generate voices of other FNAF characters using AI technology?
Yes, you can effortlessly generate other characters' voice in FNAF using Voxbox, and all you need to do is to upload the audio file to replicate the realistic voice.
Conclusion
Whether you're a FNAF dedicated fan, content creator, or someone intrigued by the eerie, iMyFone Voxbox, is the best William Afton voice generator to convert text to voice, and you can even change your voice in real time using William Afton voice changer.
Ready to step into the shadows? Take the first step and download VoxBox today.