Are you looking for BO2 announcer AI voice for content creation to go viral on social media platform ,or just for fun? If your answer is yes, you've landed in the right place!
Call of Duty: Black OPs 2 has regained its popularity recently, attracting many players and making distinct black ops 2 announcer voice go viral on social media platforms.
Therefore, in this article, we will walk you through the best BO2 announcer ai voice generator to get his distinctive voice for text to speech, elevating your content and gaining more engagement!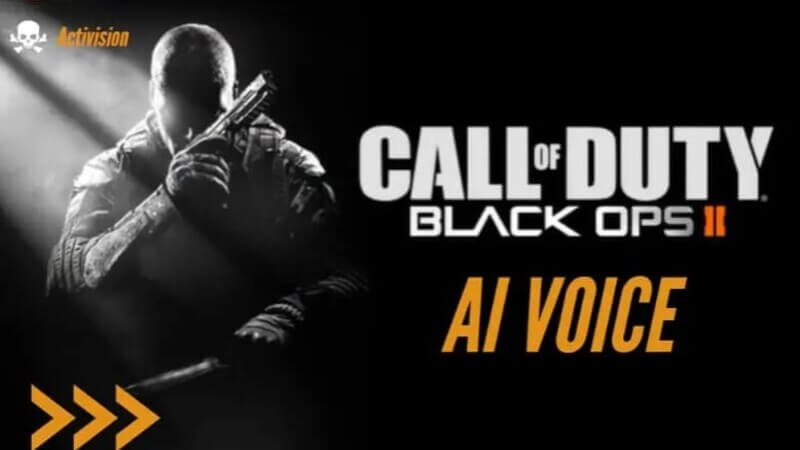 Listen to the BO2 Announcer AI voice generated by VoxBox.

Part 1: Info about Call of Duty: Black OPs 2 (BO2) Announcer
Call of Duty: Black Ops II, released in 2012, is a groundbreaking first-person shooter developed by Treyarch and published by Activision. As the ninth installment in the iconic Call of Duty franchise, BO2 takes players on a journey through time, blending the late 1980s and 2025 in a captivating narrative. It introduces futuristic warfare technology, non-linear gameplay, and branching storylines, setting a new standard for the series.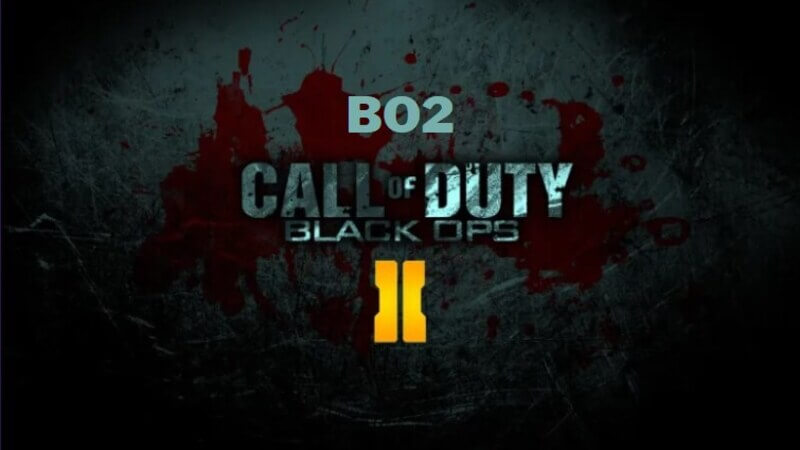 The BO2 Announcer is the authoritative voice that guides players through the intense battles of Call of Duty: Black Ops II. With its unmistakable tone and iconic phrases, the announcer immerses players in the heart of the action, enhancing the gaming experience with its dynamic delivery.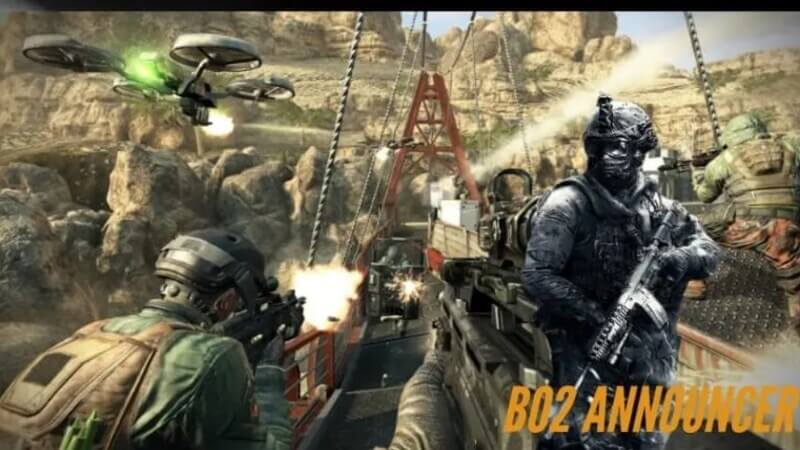 Part 2: Black OPs 2 Announcer Voice Actor
Neil David Ross, a British-born American voice actor, lends his distinctive talents to the iconic BO2 Announcer in Call of Duty: Black Ops II.
With a renowned Trans-Atlantic accent, Ross has left an indelible mark on American cartoons like G.I. Joe and Transformers, as well as various video games. His versatile voice has graced movie roles, including Back to the Future Part II, Babe, and Quiz Show.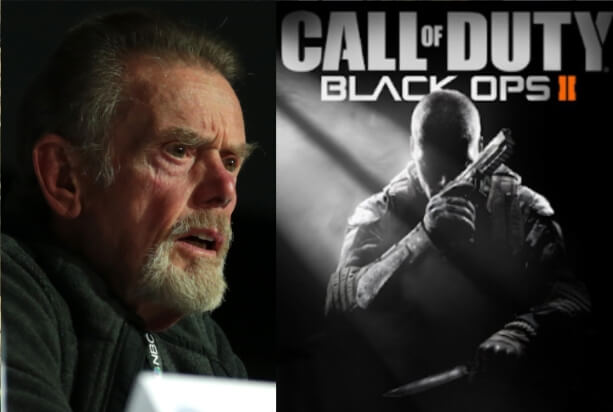 Notably, Ross serves as the announcer for the primetime version of Press Your Luck on ABC. His impressive portfolio also includes being the voice behind prestigious events such as the 75th Annual Academy Awards Telecast and the Emmy Awards Telecast in 2003 and 2004, respectively. His narration prowess extends to A & E's Biography and multiple NOVA editions on PBS.
Part 3: How to Generate BO2 Announcer AI Voice for Text to Speech
VoxBox is an advanced BO2 announcer AI voice generator that offers BO2 announcer AI voice for text to speech conversion and a range of other unique and realistic 3200+ voices.
Moreover, it also provides you with 77+ language options for you to use in content creation, which may help you gain global engagement. Also, it is an all-in-one solution for voiceover making, including the feature of voice clone, audio editing, and speech to text.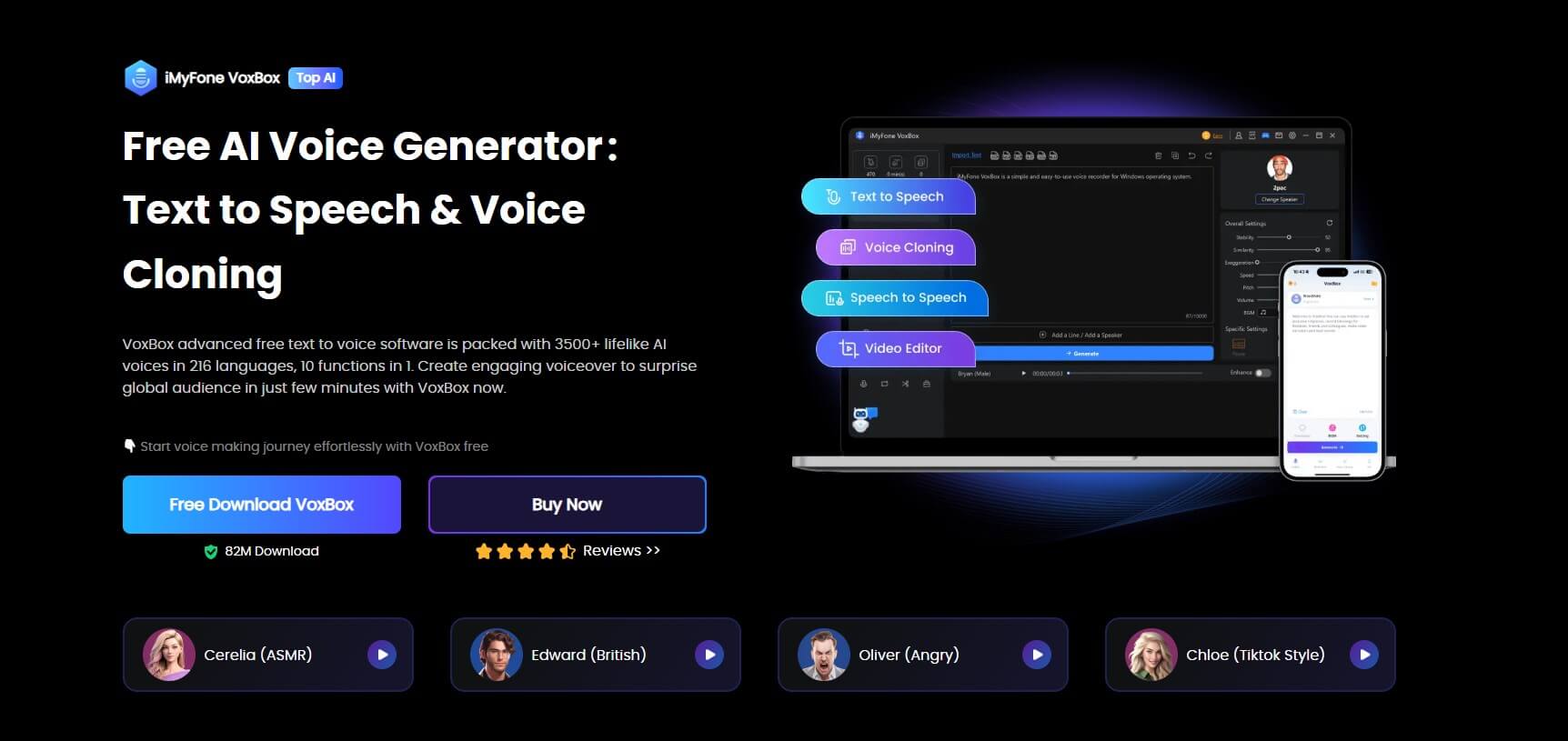 Free Get BO2 Announcer AI Voice:
Step 1: Download and install VoxBox.
Step 2: Navigate to the Text to Speech feature.
Step 3: Click on "Change Voice" to choose BO2 Announcer AI voice from the voice options, enter your desired text, and click on the "Convert" button to generate the audio file.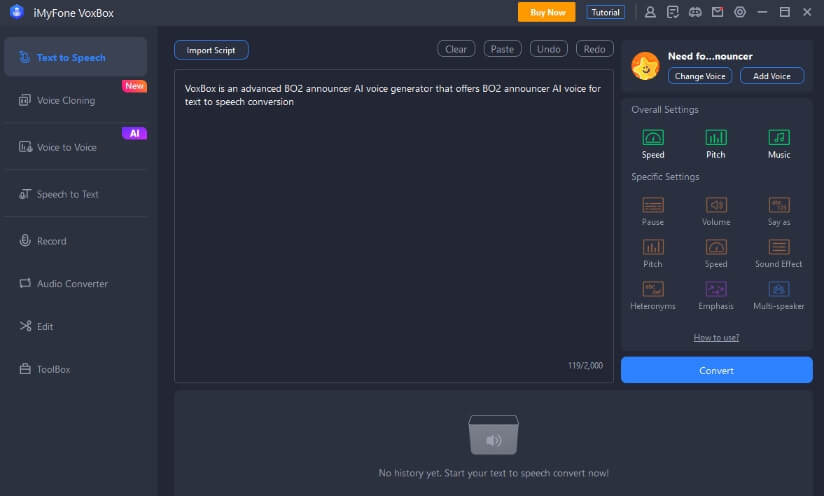 Step 4: Download the voiceover to go viral on social media platform.
Watch the video below to know more about BO2 Announcer AI Voice Generator
Part 4: Why is COD BO2 Popular Again?
I bet you must have noticed the phenonmenon that COD BO2 is enjoying a spike recently. Do you want to know why that happened?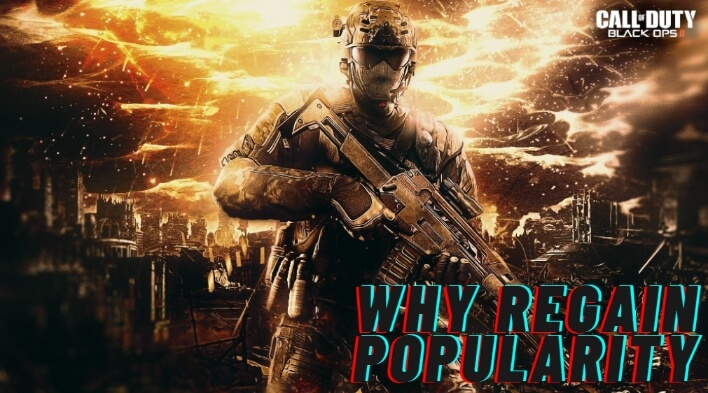 Here are the reasons:
Server Fixes: Activision's resolution of server issues has enabled seamless online multiplayer modes, revitalizing the experience for Xbox 360/PS3-era Call of Duty games, including Black Ops 2.
Nostalgia and Revival: The reintroduction of classic titles has sparked nostalgia, drawing back players to the beloved Black Ops 2 and other older Call of Duty games.
Player Engagement: Despite ongoing challenges like hackers, a substantial number of players—over 10,000—have embraced Black Ops 2's multiplayer mode, fostering a vibrant gaming community.
Discounted Pricing: A substantial 70% discount on Black Ops 2 as part of the Xbox Ultimate Game Sale has made it an attractive option for gamers, driving its popularity.
Sales Chart Impact: Historically, Black Ops 2's surge in popularity during sales periods has contributed to its current resurgence, propelling it up the Xbox sales charts.
Part 5: Hot FAQS About BO2 Announcer AI Voice
1.Who is the voice of the announcer in Call of Duty?
Neil Ross.
2. What is the BO2 Announcer AI Voice?
The BO2 Announcer AI Voice is a technology-driven replication of the iconic Call of Duty: Black Ops II Announcer's voice. It allows users to generate the distinctive voice for various applications, adding an immersive touch to content.
3. How Can I Obtain the BO2 Announcer AI Voice?
The BO2 Announcer AI Voice can be obtained through advanced AI voice generator platforms, like Voxbox. These platforms use cutting-edge technology to mimic the voice of the BO2 Announcer, making it accessible for diverse creative endeavors.
4.What Applications Can I Use the BO2 Announcer AI Voice For?
The BO2 Announcer AI Voice can be employed for a range of applications, including video game content creation, streaming, fan projects, voiceovers, and more. Its unique tone and familiarity can enhance various media experiences.
5. Can I Use the BO2 Announcer AI Voice for Commercial Projects?
Usage rights can vary based on the AI voice generator's terms. Some platforms may offer licensing options for commercial use, while others might focus on personal and non-commercial applications. It's advisable to review the platform's guidelines.
Conclusion
In conclusion,VoxBox is an excellent BO2 Announcer AI voice generator for content creators who want to add a unique touch to their channels.
Embark on a journey that spans from the virtual battlegrounds of Black Ops II to the cutting-edge frontier of AI-generated BO2 announcer voices. Immerse your audience in the thrilling world of Call of Duty: Black Ops 2.