Have you watched the hit CBS crime drama series Criminal Minds? If so, then you're probably familiar with the intriguing character of Dr. Spencer Reid, portrayed by the talented Matthew Gray Gubler. While if not, I bet you will be captivated by his enchanting voice.
Here, we will introduce to you the best AI voice generator to create realistic Spencer Reid AI voice, which you could use in content creation, social platforms, real-time communication, and more. Let's dive right in!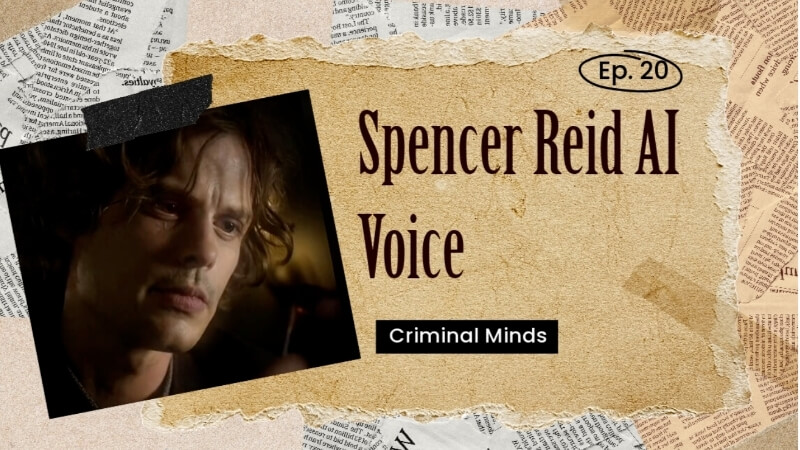 Part 1: Who is Spencer Reid?
Dr. Spencer Reid is a fictional character on the popular CBS crime drama series Criminal Minds. Portrayed by Matthew Gray Gubler. Reid is a member of the FBI Behavioral Analysis Unit (BAU) and stands out due to his exceptional intelligence and unique personality. With an IQ of 187, Reid is considered a genius with an eidetic memory, allowing him to read an astounding 20,000 words per minute. His extensive educational background, including three BAs and three PhDs in Mathematics, Chemistry, and Engineering, makes him an invaluable asset to the team.
Dr. Spencer Reid's character in Criminal Minds has been the subject of speculation regarding his placement on the autism spectrum. This speculation is supported by both individuals within and outside of the team. Reid exhibits traits commonly associated with autism, such as social awkwardness, difficulty managing emotions, fixating on specific topics, and missing social cues, occasionally leading to unintentional shifts in conversation topics.
Additionally, Reid is portrayed as a technophobe, eschewing the use of email and iPads. Matthew Gray Gubler, the actor who portrays Reid, revealed on Twitter that the character is also germaphobic. Reid's discomfort with physical contact is evident through his dislike of shaking hands and his visible discomfort when touched by strangers.
Part 2: Spencer Reid Actor in Criminal Minds
Matthew Gray Gubler brings Spencer Reid to life with his remarkable portrayal in Criminal Minds. Gubler, a multi-talented individual, is not only an actor but also a filmmaker, fashion model, painter, illustrator, director, and author. He has showcased his acting skills in various films, including The Life Aquatic with Steve Zissou, 500 Days of Summer, and Newness. However, his role as Dr. Spencer Reid remains one of his most notable and beloved performances.
Gubler was born on March 9, 1980, in Las Vegas, Nevada, the son of Marilyn (née Kelch), a rancher and political consultant, and John Gubler, an attorney. Gubler is a high school graduate of the Las Vegas Academy of the Arts, where he studied acting because the school did not offer his first choice, filmmaking. He is a graduate of the New York University Tisch School of the Arts, where he majored in film directing.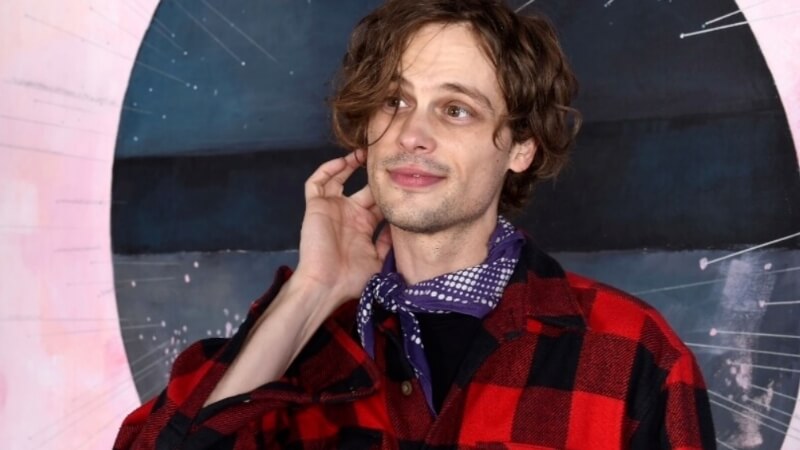 Part 3: How to Get Spencer Reid AI Voice with AI Voice Generator?
1) VoxBox -- Best Choice
VoxBox is a powerful AI voice generator and voice cloning tool that allows you to bring characters like Spencer Reid to life. With its text-to-speech and voice cloning capabilities, VoxBox enables you to generate AI voices in over 77 languages and choose from a library of more than 3200 voices.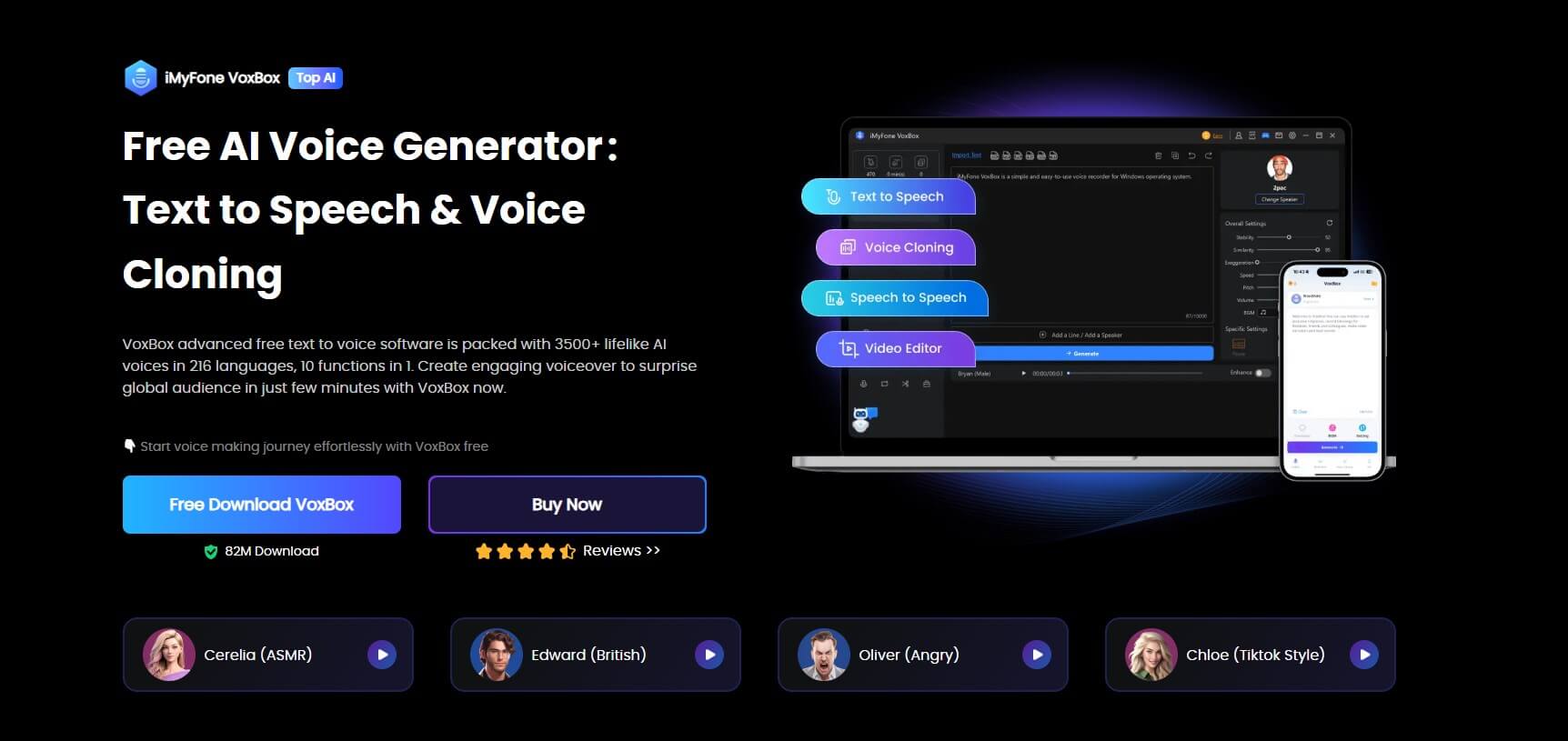 How To Free Get Spencer Reid AI Voice in Voxbox
Step 1: Download & Installation: Start by downloading and installing VoxBox on your computer.
Step 2: Click on "Voice Cloning" & Upload the audio file of the voice you want to clone.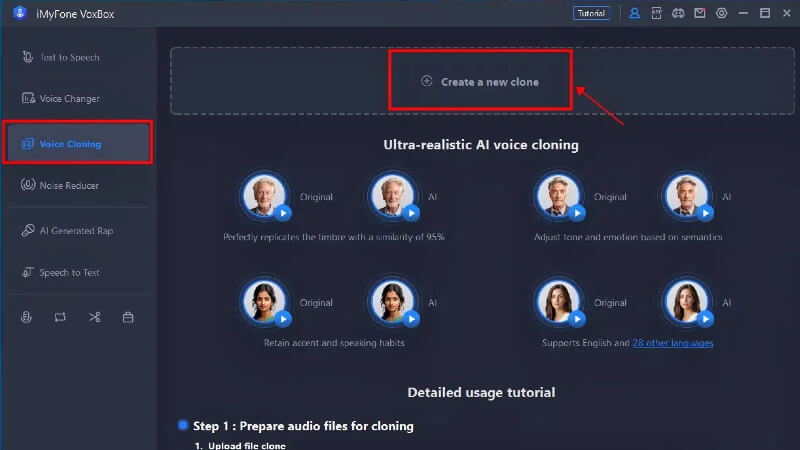 Step 3: Start cloning and get realistic Spencer Reid AI voice: VoxBox will process the uploaded audio file and generate a realistic and expressive AI voice that resembles Spencer Reid's distinct characteristics.
Tips
Watch this video to learn more about using
AI overdub studio
to make more natural & realistic voice .
Step 4: Then, you can select "Text to Speech" to choose Spencer Reid AI voice, and enter texts to make voiceovers, content, and more.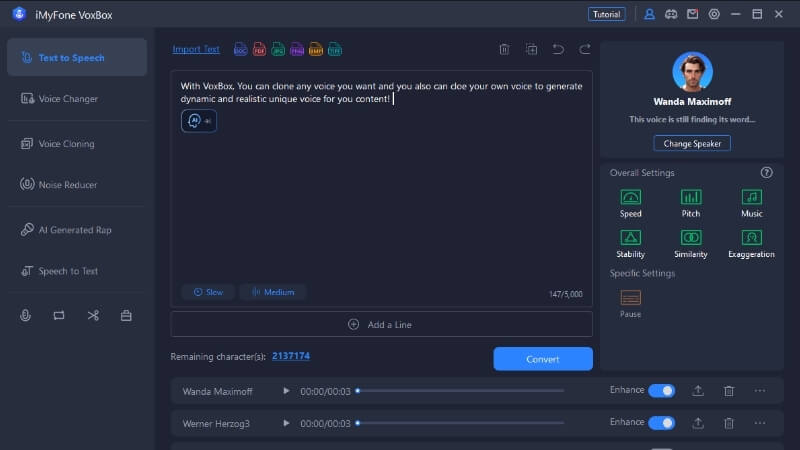 Key Features:
VoxBox offers an extensive library of voices in various languages, ensuring you can generate AI voices for different audiences.

Enables users to create AI voices for Youtubers, Twitch Streamers, famous people, movie and TV characters, and even fictional and video game anime characters.

Text-to-speech, speech-to-text, voice cloning, conversion, recording, and editing, all in one.

Supported multiple output and input formats like MP3, WAV, ogg, etc.

VoxBox offers customizable options such as speed, pitch, and pause, giving you control over the nuances of your AI voice output.

Easy to use, intuitive interface, secure, faster
2) MagicMic – Real-time AI Voice Changer
MagicMic is another impressive tool for voice modifications and transformations. With its real-time AI voice changer capabilities, MagicMic allows you to alter your voice into Spencer Reid AI voice during live conversations, gaming sessions, or streaming.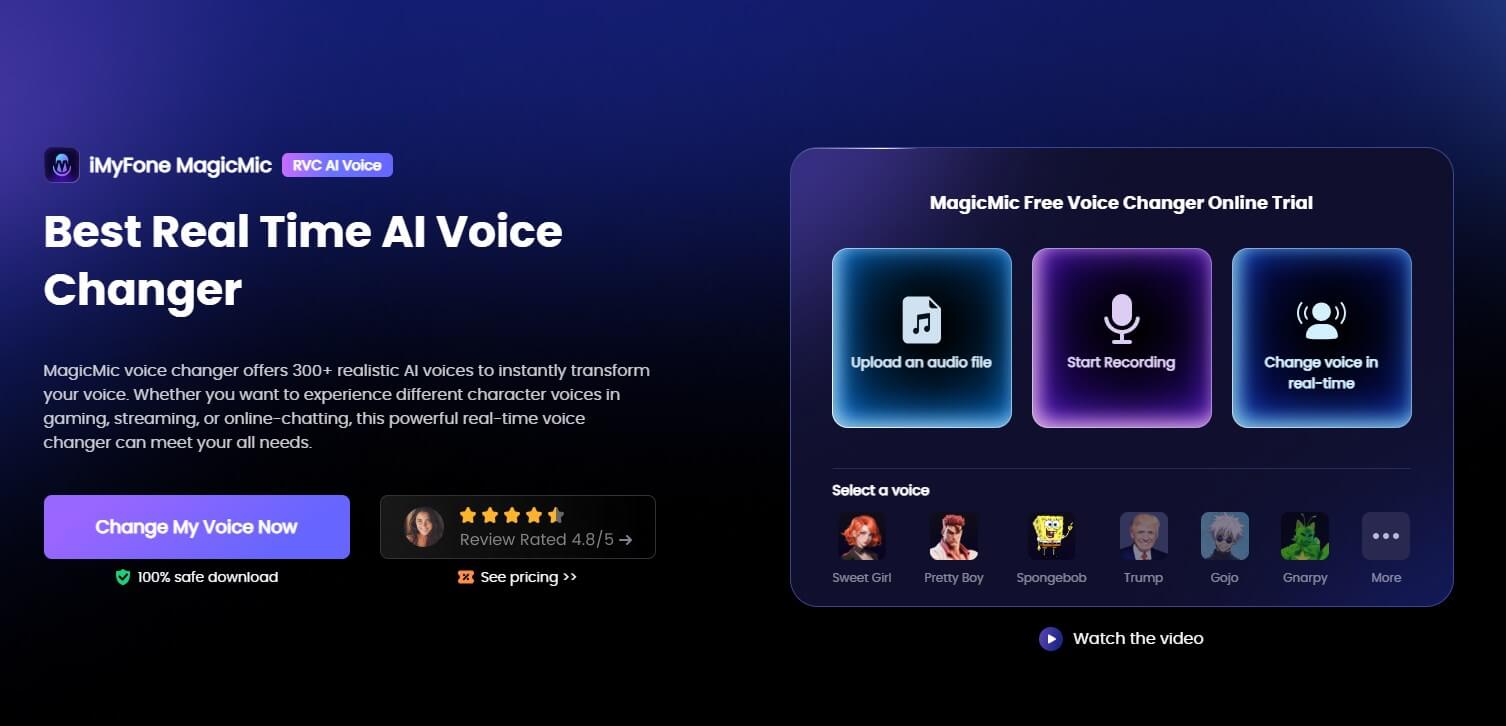 Features:
Vast Voice Library: Murf.AI boasts an extensive collection of over 120+ text-to-speech voices in 20+ languages, offering a wide range of options for users.

Creative Integration: Murf.AI allows users to enhance their content by adding videos, music, or images and syncing them with the chosen voice for a fully immersive experience.

AI Tone Control: With Murf.AI, users can play with pitch, punctuation, and emphasis to precisely control the tone of the AI voice and effectively convey their message.

Home Recording Conversion: Murf.AI enables users to transform their home recordings into professional-quality voiceovers.
Part 4: Hot FAQs About Spencer Reid AI Voice
1. Can I generate Spencer Reid's AI voice using an AI voice generator?
Yes, you can! With an AI voice generator like VoxBox, you can generate a realistic and expressive Spencer Reid AI voice.
2. How can I use VoxBox to create a Spencer Reid AI voice?
To create a Spencer Reid AI voice with VoxBox, you need to follow a few simple steps. First, download and install VoxBox on your computer. Then, access the "Voice Cloning" feature and upload an audio file featuring Spencer Reid's voice. VoxBox will process the file and generate the AI voice for you.
3. Does VoxBox support other character voices apart from Spencer Reid?
Yes, VoxBox offers a wide range of character voices. You can generate AI voices for YouTubers, Twitch Streamers, famous people, movie and TV characters, and even fictional and video game anime characters.
Conclusion

In conclusion, by following the simple steps outlined in this article, you can generate a realistic and expressive Spencer Reid AI voice that will go viral on TikTok, or any other content creation.
Don't miss out on the opportunity to bring this beloved character to life and captivate your audience with the power of AI voice technology. Download VoxBox today and embark on a journey into the world of Spencer Reid AI voice.