Overdubbing is a technique that has been used for many years in the music industry. It involves recording a new track over an existing one, giving the final product more depth and complexity. However, traditional overdubbing requires a lot of equipment and can be expensive. With the advancement of technology, AI voice generators have made it possible for anyone to achieve high-quality overdubbing without breaking the bank. In this article, we will discuss what overdubbing is, how to get your own overdub via an AI voice generator, and other tips for successful overdubbing.
Part 1:What is Overdubbing?
Overdubbing is also used in voiceover work to add sound effects or to correct mistakes in the original recording.
Overdubbing can be done in a variety of ways. Traditionally, overdubbing requires recording the new track onto a separate tape and then mixing the two tracks together. However, with the advent of digital recording, overdubbing can be done using software with AI text-to-speech & voice cloning that allows the user to record the new track directly into the computer.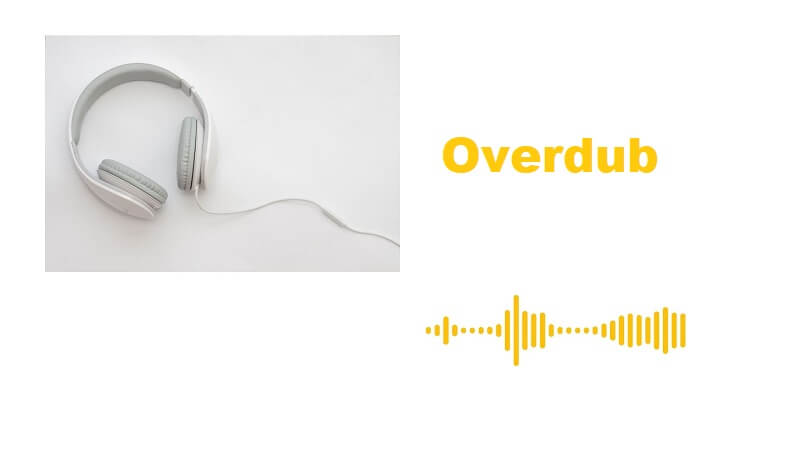 Part 2: How to Get Your Own Overdub via AI Voice Generator
iMyFone Voxbox is One of the most popular AI voice generators for overdubbing is VoxBox. VoxBox is a user-friendly platform that allows users to create high-quality overdubs with an AI text-to-speech & clone tech.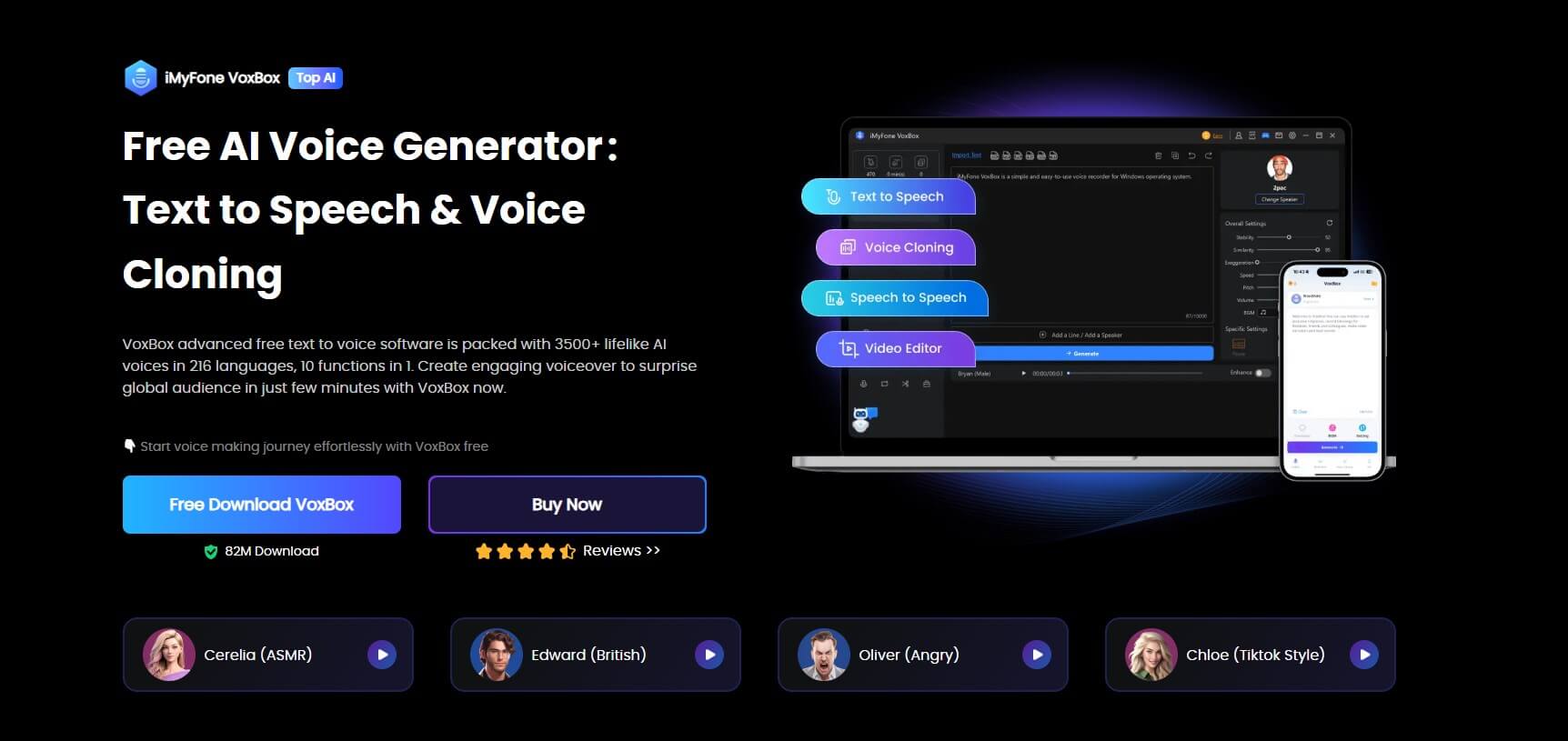 Features:
Supported 3200+ voices & 100+ native accents.

More than 46+ languages like Spanish, Japanese, Indian for dubbing.

VoxBox also offers additional features, such as the ability to adjust the pitch, tempo, and volume of the overdub

Other built-in functions like speech-to-speech, voice cloning, and so on.

You can export more output audio formats like MP3, WAV, OGG, etc.

User-friendly interface, safe, easy-to-use.

Safe to use and clean interface.
Bonus Tips
Watch this video to learn more about using
AI overdub studio
to make more natural & realistic voice .
Part 3:Other Tips for Successful Overdubbing
While AI voice generators like Voxbox make overdubbing easy and affordable, there are still some tips to keep in mind to ensure a successful overdub.
1) Descript
Descript is a powerful tool that allows users to edit audio and video using text. This means that you can edit your overdub by editing the text that accompanies it. Descript also has a feature called "Overdub" that allows you to train an AI voice generator to sound like you. This can be useful if you want to add your own voice to a project but don't have access to a recording studio.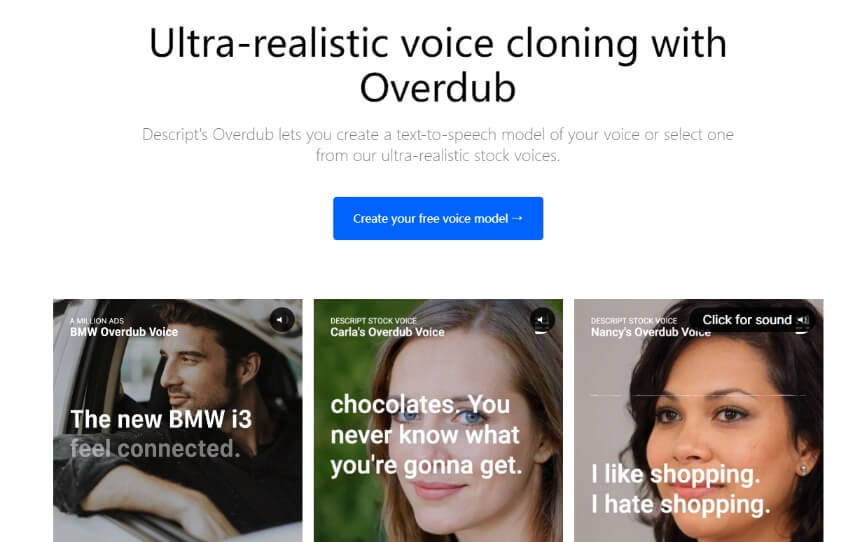 Features:
All-in-One tool that transcripts, edits, animates, and records.

Multitrack audio editing is as easy as a doc.

Instantly capture, edit, and share screen/webcam recordings.

Industry-leading accuracy and speed, with powerful correction tools.

Repurpose content as clips using templates, subtitles, and more.
2) Murf.AI
Murf.AI is another AI voice generator that going from text to speech with a versatile AI voice generator and is AI-enabled, real people's voices. Use lifelike AI voices for podcasts, videos, and all your professional presentations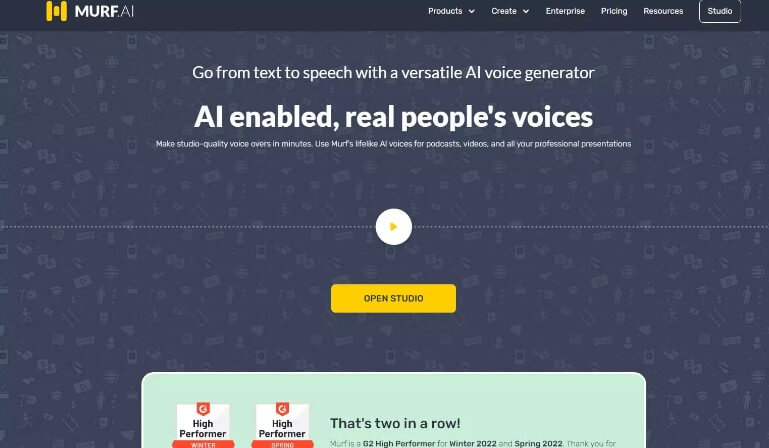 Features:
Choose from over 120+ text-to-speech voices in 20+ languages.

Allows you to upload your creatives and sync them with the voice of your choice.

A realistic voice changer that will help you turn your home recordings into professional voiceovers.

Murf currently only offers voice cloning services in the english language.

More scene applications like E-Learning videos, and explainer videos, podcasts, promotional videos, advertisements.

Simple, powerful.
Conclusion
Overdubbing is a powerful technique that can add depth and complexity to any audio project. With the help of AI voice generators like iMyFone VoxBox, anyone can achieve high-quality overdubbing without breaking the bank. In addition, tools like Descript and Murf.AI offer additional features that can help you fine-tune your overdub and create a truly unique final product. So next time you're working on an audio project, consider using an AI voice generator to take your overdubbing to the next level.