Are you ready to get unique Neco Arc AI voice, that of a beloved character, endow your memes with distinct voice, and infuse it into your projects?
Whether you're a content creator, a fan of Neco Arc or its meme, or simply passionate about its iconic voice type, the Neco Arc AI Voice and cover song Generator is here to change your creative ventures.
In this article, we will walk you through how to easily get Neco Arc AI voice for making AI cover song and elevating your content creation process, making you go viral on YouTube and TikTok.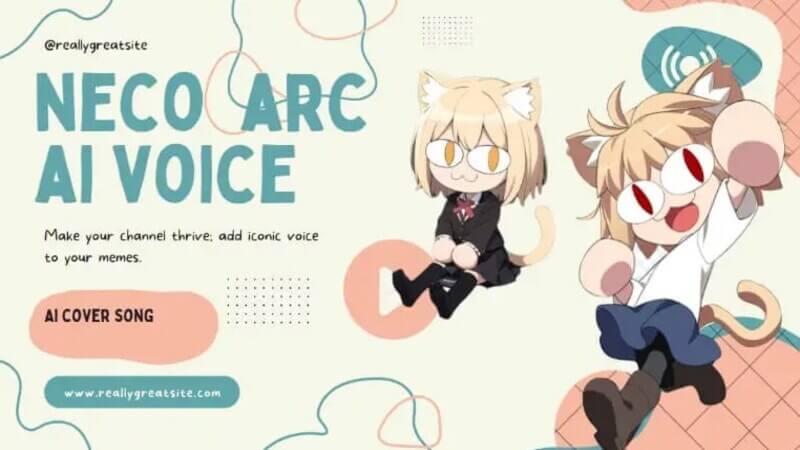 Listen to Neco Arc AI voice generated using iMyFone Voxbox down below!

Part 1: Who is Neco Arc and Why is It Popular?
Neco Arc is a playful parody character originating from the visual novel Tsukihime. Created as a whimsical twist on the main heroine Arcueid Brunestud, Neco Arc is a blood-sucking cat gremlin rather than a vampire. They first appeared in humorous segments within Tsukihime, offering tips and jokes about getting better endings.
Neco Arc gained prominence in the fighting game sequel Melty Blood Act Cadenza, utilizing their small stature and unique abilities, such as shooting lasers from their eyes and summoning rocket-powered clones.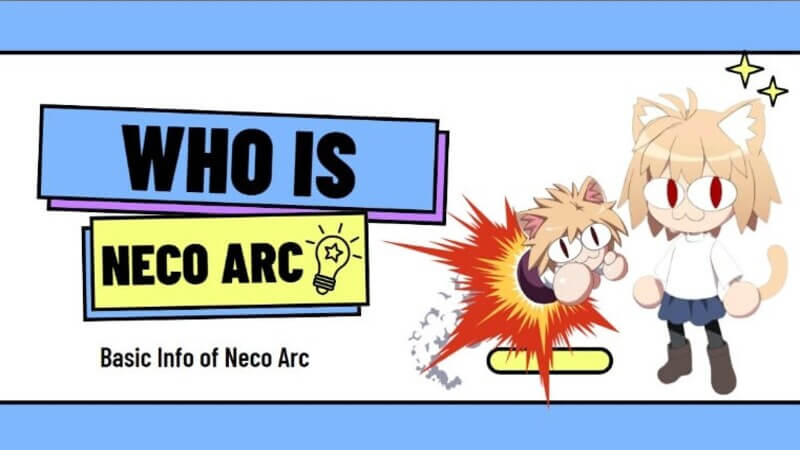 After that, its appearances extend to the crossover anime Carnival Phantasm, where it runs a coffee shop in a parallel world convergence.
Neco Arc's inclusion in Melty Blood: Type Lumina as a DLC character has sparked renewed popularity, solidifying their status as an internet meme and beloved character within the FGC community.
Recently, it regains popularity due to the heated Youtube and TikTok feed that uses Neco Arc AI voice to make AI cover songs.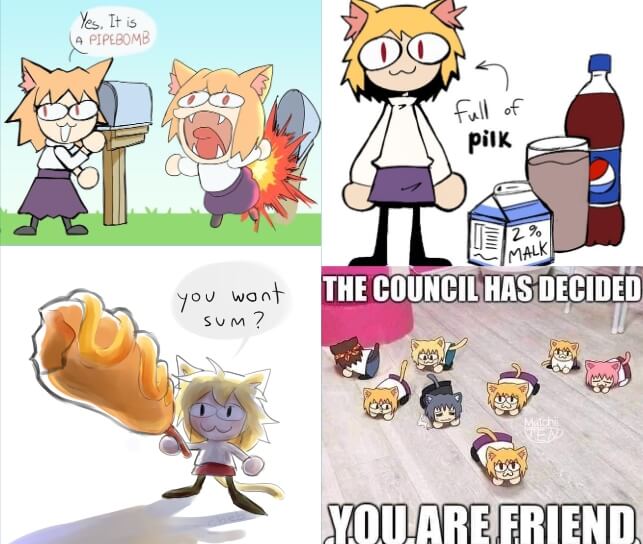 Part 2: Neco Arc Voice Actor
Neco Arc, a member of the enigmatic Neco Spirit race, has captured the hearts of fans across the world. The captivating voice behind the character is Ryoka Yuzuki, the esteemed Japanese voice actor who brings Neco Arc to life. From iconic roles to recent triumphs, Yuzuki's talent adds depth and authenticity to the character's persona.
Ryoka Yuzuki is a accomplished Japanese actress and voice actress known for voicing notable characters in various Japanese anime series. Some of her prominent roles include Satsuki Kiryūin in "Kill la Kill," Ino Yamanaka in "Naruto" and "Boruto: Naruto Next Generations," Shamal in "Magical Girl Lyrical Nanoha A's," Temari in "Shugo Chara!," Risa Momioka in "To Love-Ru," and Akio Fudou in "Trinity Seven."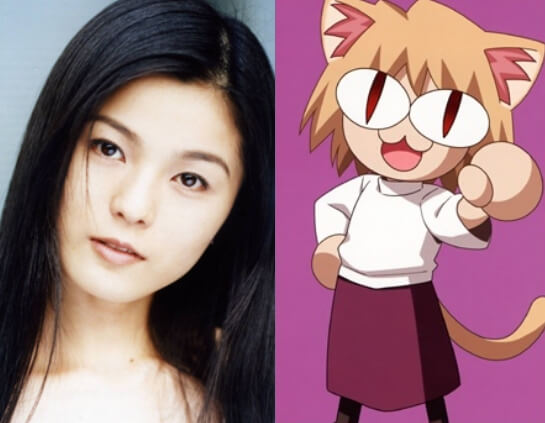 Part 3: How to Get Neco Arc AI Voice with Voice Generator
VoxBox - Neco Arc AI Voice Generator
Voxbox is the best tool that can generate Neco Arc AI voice, enabling you to use it for text to speech, AI rap generation, and more. But it is more than a Neco Arc AI voice generator, since it offers you 3200+ voices and 77+ languages for dubbing, including Character AI voice, celebrities, singers, rappers, etc.
What's best is that it can satisfy all your needs for AI voice with its powerful voice clone feature, with which, you can generate whatever voices you want. All you need to do is to upload an audio file, and the powerful AI will take care of the rest, yielding AI voices of high quality.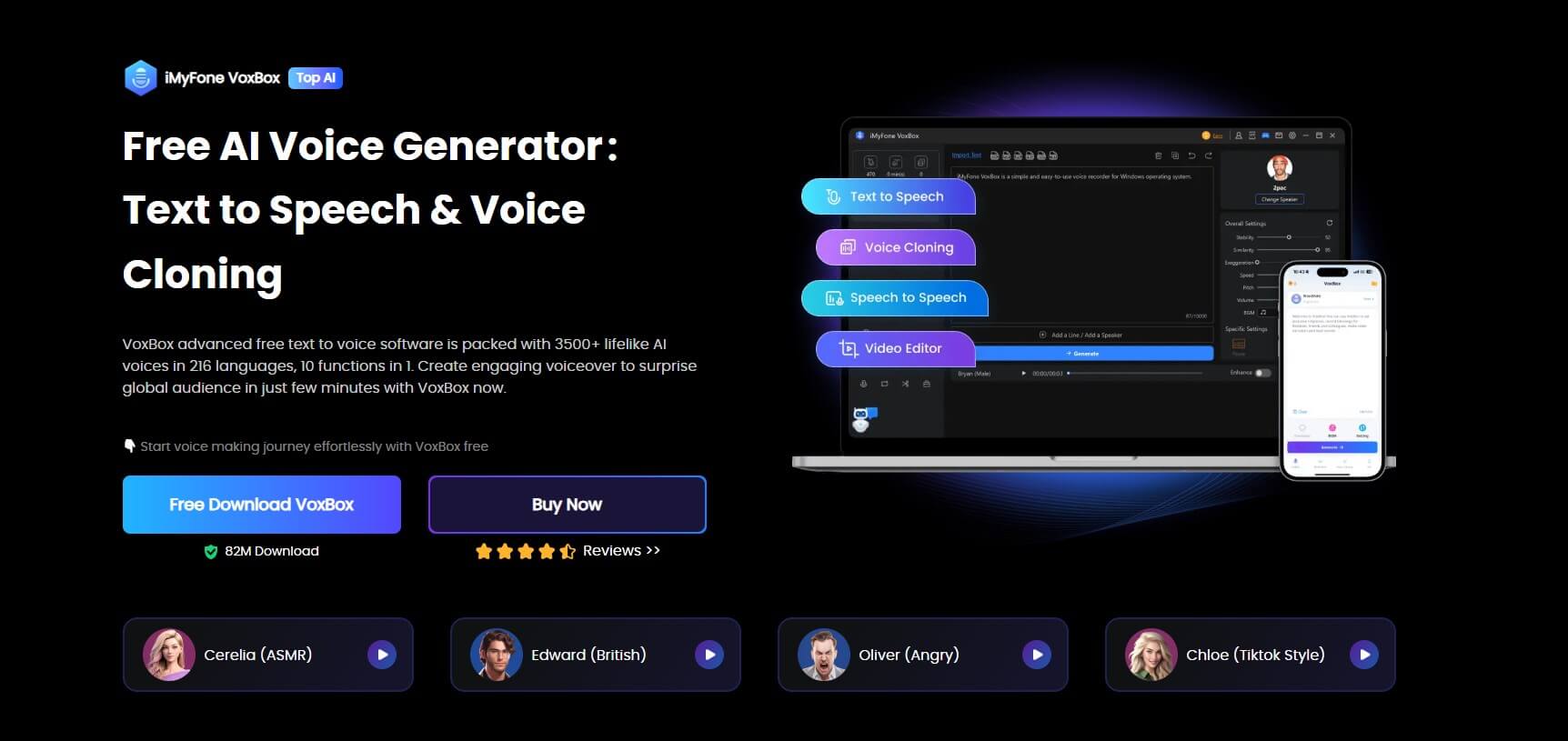 Free Generate Neco Arc AI Voice in Voxbox
Step 1: Download & Installation
Step 2: Head to "Voice Cloning" to upload the audio file to let AI do its magic.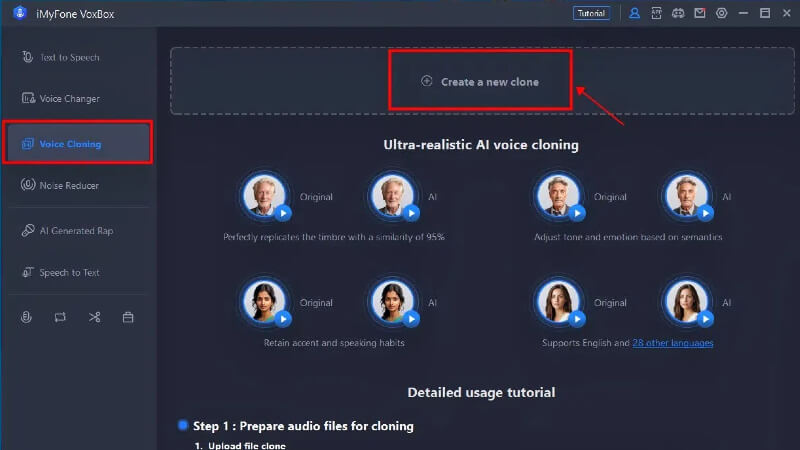 Step 3: Tap on "Text to Speech" and "Change Voice" to use the voice you just cloned.
Step 4: Download the audio file for further usage.
Key Features:
It also offers you 3200+ voices, including singers, characters, rappers, and more, best option for dubbing.

Users have 2000 free character counts for text to speech conversion.

You can change parameters like speed and pitch for a personalized voiceover.

It offers 77+ language choices to help gain global audience.

The voice clone feature enables you to capture the essence of anyone's voice.

Speech to text, audio editing, recording, etc., all-in-one.
Part 4: Bonus Tip to Make Neco Arc AI Cover Song
MusicAI – Neco Arc AI Song Generator
If you desire to make Neco Arc AI cover songs that are viral on YouTube and TikTok, MusicAI is the best option for you.
MusicAI is a groundbreaking platform that combines the prowess of artificial intelligence with music composition. This unique tool empowers users to craft AI-generated cover songs, drawing inspiration from Neco Arc's distinct voice and other popular voice models. Harnessing the capabilities of AI, MusicAI employs an extensive range of AI models to craft exceptional cover songs.
Beyond its cover song creation feature, MusicAI offers seamless text-to-music conversion and the ability to isolate vocals, background music, and instruments. This functionality facilitates the creation of diverse and imaginative music projects with ease.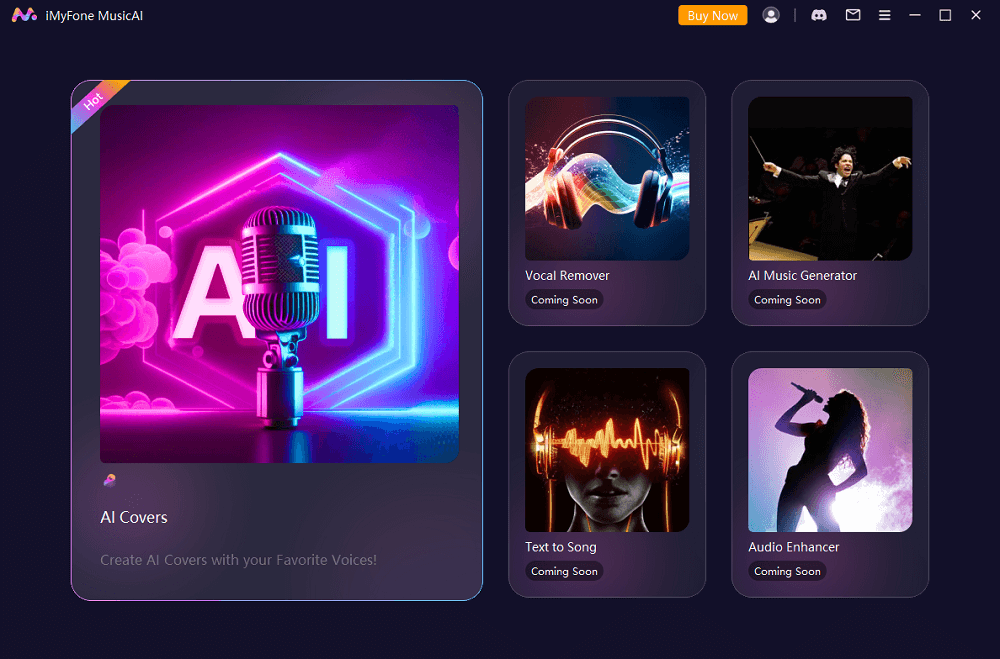 Features:
Generate AI cover songs featuring iconic voices of famous artists, characters such as Neco Arc, and celebrities.

Effortlessly dissect vocals, background melodies, and instruments, unlocking boundless creative potential.

Witness the enchantment of transmuting text into musical compositions at the click of a button.

Delight in AI-crafted cover songs that showcase remarkable authenticity and fidelity.

Efficiently export your musical masterpieces in diverse formats, guaranteeing seamless sharing across different platforms.
Part 5: Hot FAQs About Neco Arc AI Voice
1. What is Neco Arc AI Voice?
Neco Arc AI Voice is the voice of Neco Arc generated by AI technology, which emulates the unique voice of Neco Arc, the character from the Tsukihime series.
2. Can I use Neco Arc AI Voice for various purposes?
Absolutely! Neco Arc AI Voice can be utilized for a wide range of applications, including content creation, voiceovers, animations, and more. Its versatility makes it an ideal tool for content creators and enthusiasts.
3. How can I get Neco Arc AI Voice?
You can effortlessly clone Neco Arc voice using VoxBox, where you only need to upload an audio file and then, you will get the realistic Neco Arc AI voice for making AI cover or dubbing.
4. Can I use Neco Arc AI Voice for commercial projects?
Yes, you can use Neco Arc AI Voice for both personal and commercial projects, opening up opportunities to enhance various types of content with the distinctive Neco Arc voice.
Conclusion

As the curtain falls on this exploration, the realm of Neco Arc AI Voice and AI cover song Generation stands illuminated. The advanced voice generation technology like VoxBox can help you get its iconic voice with ease, best for making voiceovers for your content creation process and AI rap/cover songs to attract more viewers on social media platforms like YouTube and TikTok.
The time has come to embark on this journey – are you ready to take the first step? Download VoxBox and let your creativity soar to new heights!