"Murder Drones" is a riveting web series where the character N has garnered immense popularity among the audience. Creating dynamic N-Murder Drones AI voice for pranks, video voiceovers, or content creation is effortlessly achievable with AI assistance.
In this guide, we'll introduce you the best voice generators that have you to personalize N's voice or even experiment with various characters' voices from the Murder Drones series. Let's start!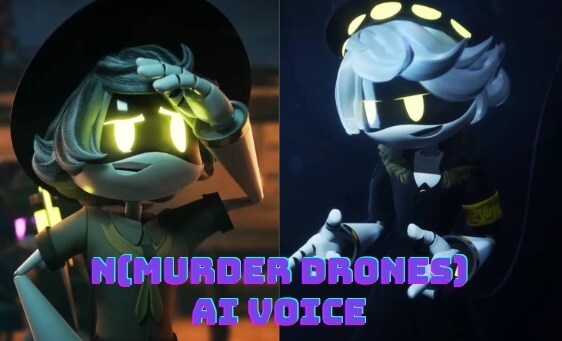 Part 1: Brief Info about N(Murder Drones)
N, often called Serial Designation N, is a central character in Murder Drones. Initially regarded as a useless Disassembly Drone and scorned by peers, N forges a friendship with Uzi Doorman. Together, they set out on a mission, aligning with the goal of eradicating humanity.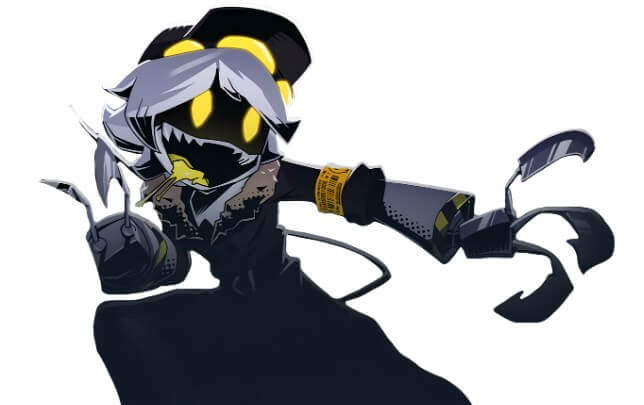 N is a character of dualities, toggling between two starkly different personas. He can be friendly and polite during his off-duty moments, but swiftly turns ruthless when his mission to annihilate worker drones commences. Despite his grim purpose, N displays glimpses of empathy and remorse, grappling with the consequences of his violent actions.
Part 2: N(Murder Drones) Voice Actors
N in Murder Drones is brought to life through the voice talents of Michael Kovach, known for his work as Niles in SMG4, The Scientist in Poppy Playtime, and Rocky Rickaby in Lackadaisy. In different language dubs, N is also voiced by William Viana in Brazilian, Max Mann in Russian, Diego Becerril in Latin American, Doğukan Akdeniz in Turkish, and Ihor Korzhenko in Ukrainian.
Part 3: Get N(Murder Drones) AI Voice Through Voice Generators
iMyFone Voxbox a text-to-speech voice generator that can clone and generate N(Murder Drones) AI voice to elevate your content creation. The tool also applies to podcasts, audiobooks, and dubbing with lots of virtual characters including TV series, movies, animes, etc.
You only need to follow a few steps to get natural N (Murder Drones) audio through cloning and text-to-speech functions, which is a very simple process.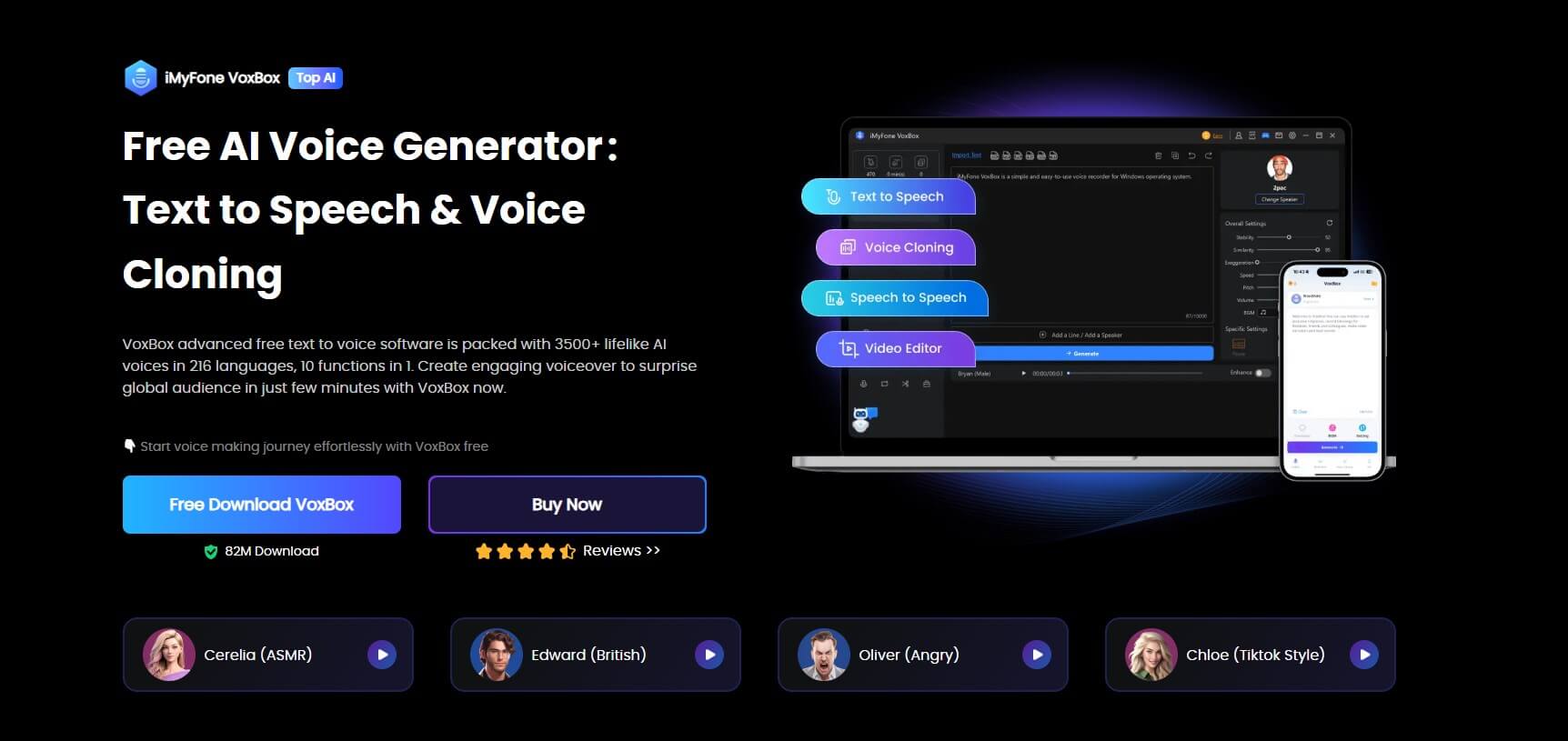 How To Get N(Murder Drones) AI Voice:
#Step 1: Download and install VoxBox on the web.
#Step 2: Click on "Voice Cloning,", then go to the voice cloning page, import your audio file, and wait for a mins, you can find and use the voice into "My Cloned Voice".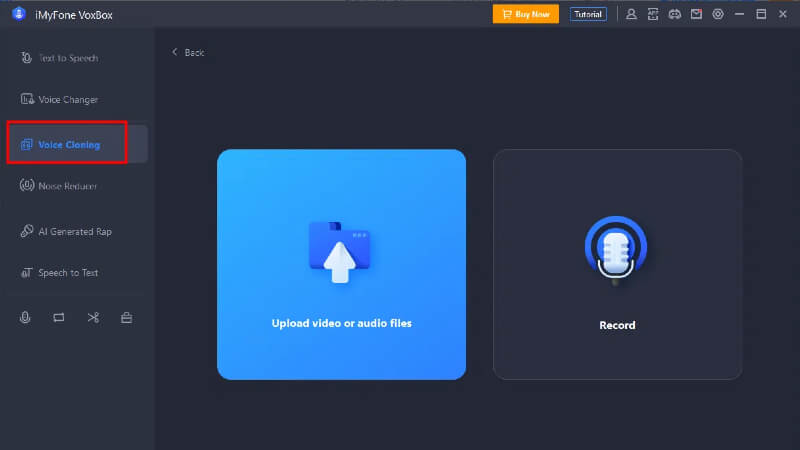 #Step 3: Head to "Text to Speech," type or bring in the text, convert it using the cloned voice. Click "Enhance" to remove noise if you need.
Key Features:
Allows to custom each character of the series Murder Drones not just N.

Text to speech generation and noise reducting with initial free 2000 characters.

Dub in 3200+ voices and 77+ languages.

More stored anime voices like Dazai, Dio for entertainment

Export the final voiceover in different formats including MP3, WAV.

Compatible with 4 Terminals(Windows, Mac, iOs, Android).
MagicMic AI voice changer is made for gaming and anime fans which also make N(Murder Drones) AI voice. It's a top-notch tool with over 250 AI voice filters, 600+ voice effects, and a library of 200 voice memes. Whether you're a gamer or a content creator, this tool is perfect for transforming voices in real-time, giving your audio a unique touch.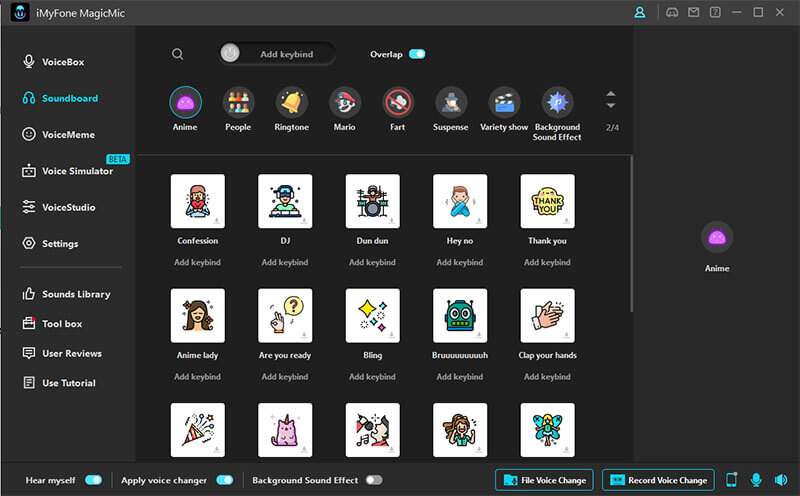 Key Features:
Use lots of effects: 250+ voice filters, 600+ soundboards, and 200+ voice memes.

Real-time voice changer makes it easy to control game sounds.

Change your voice quickly on Discord, Skype, Zoom, and more.

Works on your computer, phone, or tablet.

No more noisy sounds.
Bonus: More Popular Characters in Murder Drones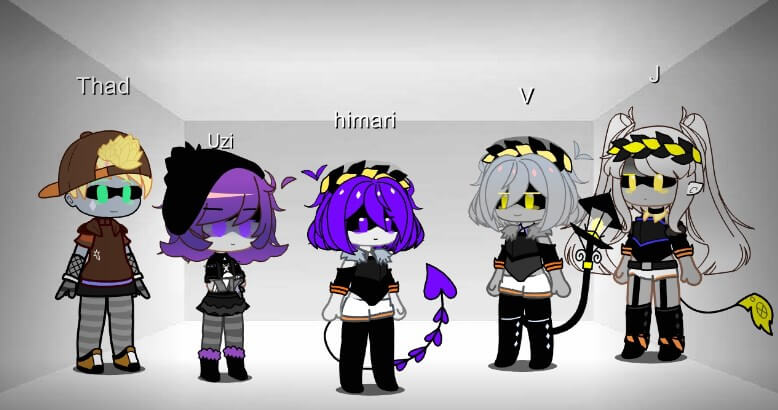 Uzi Doorman: Uzi is a central character in "Murder Drones." She is resourceful, determined, and plays a significant role in the unfolding events, forming alliances and battling threats.
J: J is a formidable character in the series, often seen as an antagonist. He possesses a ruthless demeanor and a complex agenda, making him a compelling and enigmatic figure.
V: V is a mysterious and influential character in the Murder Drones universe. Their motives and actions drive the plot, keeping viewers intrigued and engaged.
Thad: Thad is an important character, caught up in the conflict between the drones. His experiences and struggles add depth to the storyline.
The Absolute Solver: The Absolute Solver is a significant presence in Murder Drones, embodying a formidable force that challenges the characters and pushes the narrative forward.
Part 4: FAQs about N(Murder Drones) AI Voice
1. How can I replicate N's voice using AI?
You can use AI voice generators, like VoxBox, to replicate N's voice. Utilize the voice cloning feature by uploading audio samples of N's lines to generate a similar voice for your projects.
2. Can I generate N(Murder Drones) AI voice for my projects?
Yes, you can generate N's AI voice in Murder Drones using voice cloning technology. Platforms like VoxBox allow you to upload audio samples of N's lines to generate a similar voice for your creative endeavors.
3. How does N's AI voice enrich the Murder Drones experience?
N's AI voice adds authenticity and immersion to the Murder Drones series, enabling fans to engage with the character and the narrative on a deeper level, enhancing their overall viewing experience.
Conclusion
In summary, VoxBox is the perfect tool for gaining N Murder Drones AI voice. It makes creating engaging content a breeze. With VoxBox, you have a vast selection of 3200+ voices and easy-to-use features like text-to-speech, voice cloning, voice recording, editing and more. So, if you're a fan of "Murder Drones" and want to add their unique voices to your own creations, VoxBox is your best bet!