Bluey is a popular Australian children's television series that follows the adventures of a six-year-old Blue Heeler puppy and her family. With its relatable and heartwarming stories, Bluey has captured the hearts of children and adults alike. To enhance the experience of watching Bluey, many people are turning to AI voice generators, like the Bluey AI voice, to add realistic character voices to their videos, animations, and other content.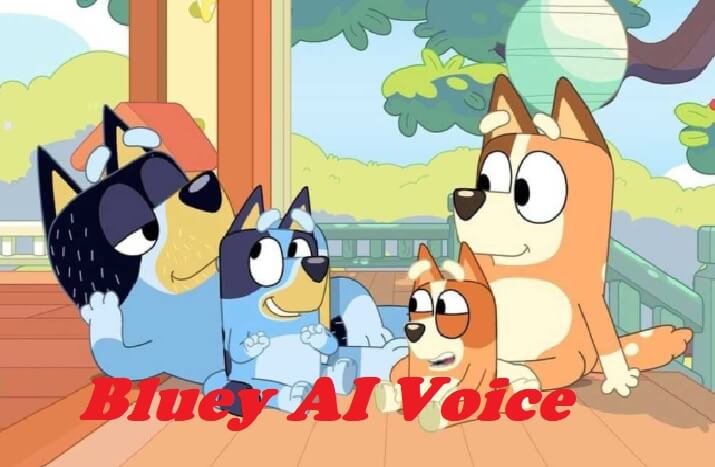 Part 1: Info of Bluey
Bluey is an Australian children's television series that follows the adventures of a Blue Heeler puppy named Bluey, her family, and friends in the fictional city of Brisbane. The show emphasizes the importance of play and imagination in childhood development and features themes of family, friendship, and growing up.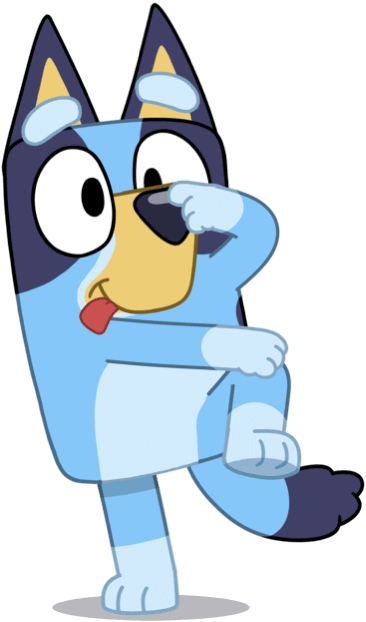 Bluey's family includes her younger sister Bingo, mother Chilli, and father Bandit, who works as an archaeologist. The show has received critical acclaim for its engaging storytelling, humor, and heartwarming moments that appeal to both children and adults. In addition to the TV series, Bluey has also been adapted into books, toys, and other merchandise. The popularity of the show has led to the development of a Bluey AI voice, allowing fans to add Bluey's unique voice to their content.
Part 2: Popular Characters in Bluey You Should Know!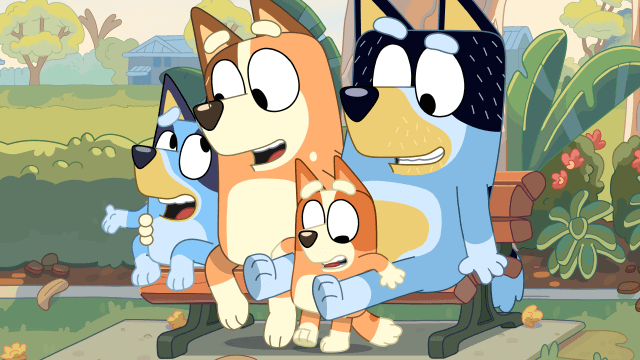 Bingo: Bingo is Bluey's younger sister and best friend. She is a curious and imaginative four-year-old who loves to play games with her sister and friends. She is often seen wearing a pink dress and is known for her cute and quirky personality.
Bandit: Bandit is Bluey and Bingo's father. He is a caring and playful dad who loves to spend time with his family. Bandit is often seen playing games and having fun with his daughters and is known for his silly antics and dad jokes.
Chilli: Chilli is Bluey and Bingo's mother. She is a hard-working and supportive mom who balances her career as a vet with her family life. Chilli is known for her kind and patient nature and is often seen helping her daughters learn valuable life lessons.
Part 3: Recommended: Sound Like Bluey Using Text to Speech & AI Voice Cloning
iMyFone VoxBox is a powerful and user-friendly text-to-speech and voice cloning software that can generate custom Bluey AI voice in a matter of minutes. ith its wide range of features and high-quality voiceovers, VoxBox is the perfect tool for creating unique and engaging content featuring the beloved characters from popular animated series.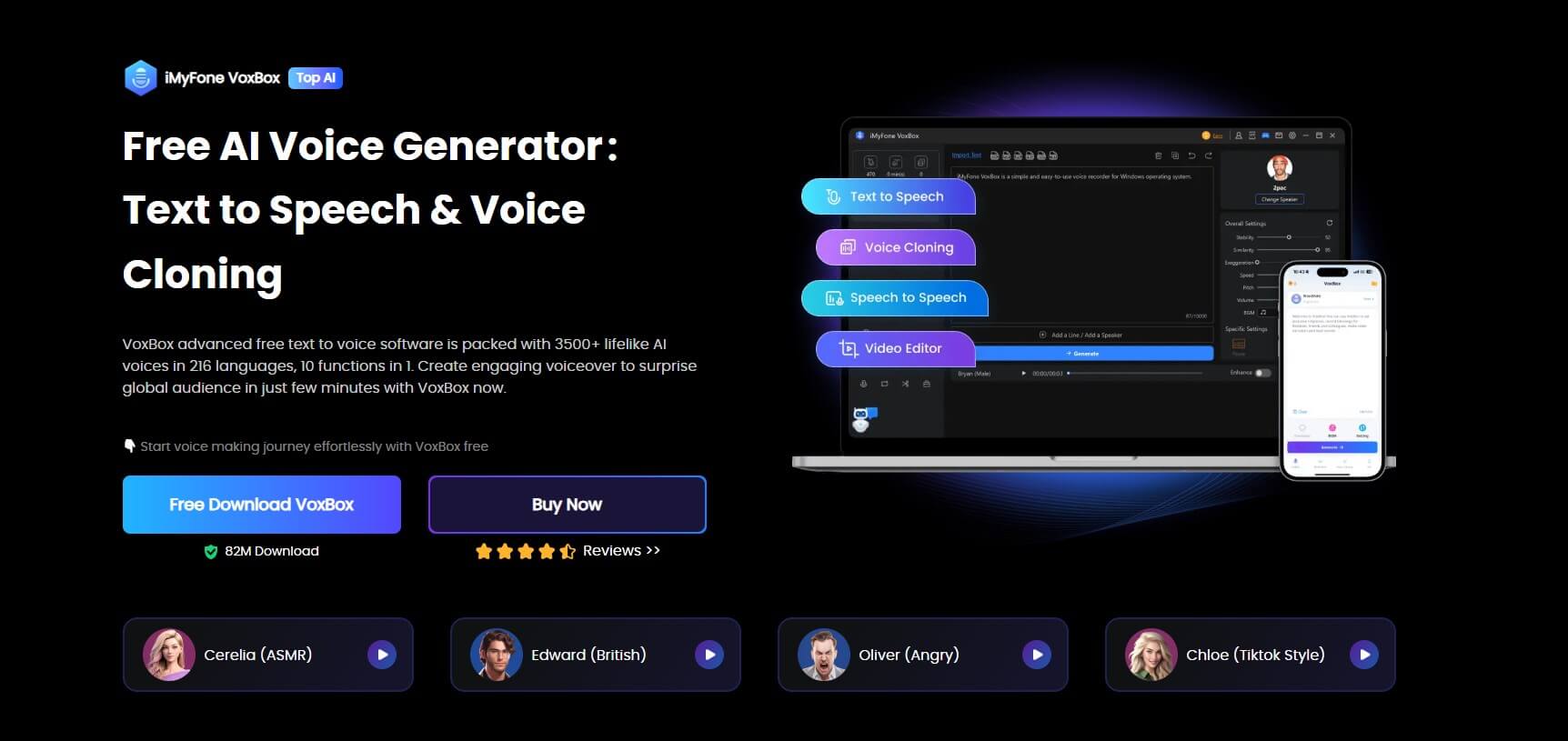 Steps to Get Bluey AI Voice:
Step 1: Download and install VoxBox, open the software and select "Text to Speech."
Step 2: Choose Bluey from "voice type" and select the voice you want.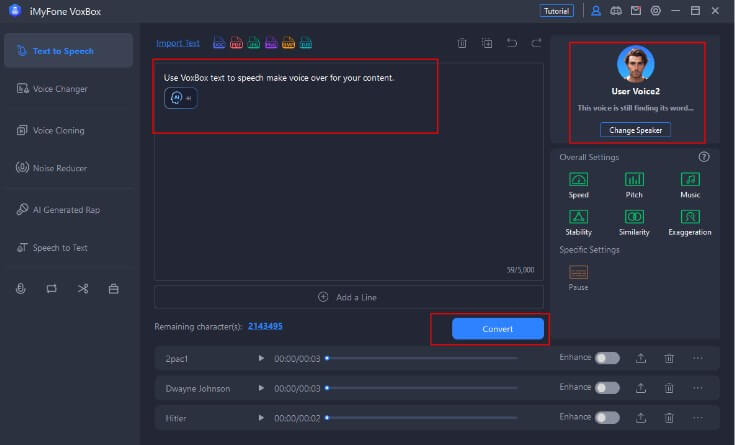 Step 3: Adjust the settings and click "Convert" to generate the audio file in different formats.
Bonus Tips
Watch this video to learn more about using
AI overdub studio
to make more natural & realistic voice .
Key Features:
With the characteristic to generate 3200 voices across 46 different languages, you can create any kind of voice you need with the Bluey AI Voice software.

100 native tones you can change.

Features like speech recognition, voice editing, conversion, and recording, making it an all-in-one tool for your voiceover needs.

You can enjoy the realistic Bluey dubbings.

All the character voices of Bluey are available.

Allows you to customize your Kratos voice to suit your needs.

A quick generating process as a Bluey AI voice cloner.

Other voices for television series like family guys characters also supported.
Part 4:FAQs about Bluey AI Voice Generator
1. What is Bluey AI Voice?
Bluey AI Voice is a software tool that allows you to generate custom voiceovers using the voices of Bluey characters, including Bluey, Bingo, Bandit, Chilli, and more.
2. How can I create Bluey AI Voice?
To create a Bluey AI Voice, you need to download and install a text-to-speech (TTS) software like iMyFone VoxBox, select the Bluey character voice you want, type in the text you want to convert to speech, and click the "Convert" button to create the audio file.
3. What file formats are available for saving Bluey AI Voice recordings?
iMyFone VoxBox provides the option to save Bluey AI Voice recordings in various file formats, including WAV, MP3, and more.
Conclusion
In conclusion, using Bluey AI voice can bring a new level of excitement and engagement to various projects. Whether it's for entertainment, education, or social media, the ability to generate high-quality Bluey voices can enhance the overall experience. For the best results, we recommend using VoxBox, a powerful voice generator and cloning software that allows you to customize and create unique Bluey voices.