Do you want to use Miles Morales AI voice generator to get his iconic voice to convert text to speech for content creation, or to sound like hime in real-time while gaming? If yes, read on, you will get the best solution!
For fans of the iconic Miles Morales and Spider-Man universe or content creator, this innovation presents a thrilling opportunity for them to immerse in the Spider Man universe and captivate more audience at the same time.
In this article, we will walk you through the best Miles Morales text to speech voice generator to get his distinctive AI voice for text to speech, and also Spider Man voice changer infusing your creations with personality and uniqueness!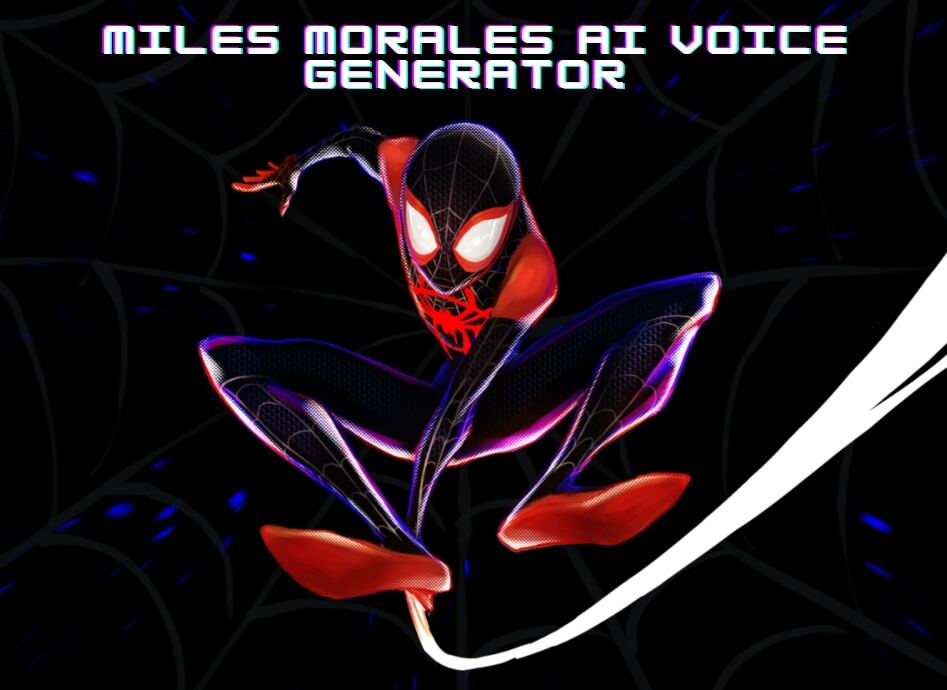 Part 1: Basic Info about Miles Morales and Its Latest Release
Miles Morales is a fictional superhero in Marvel Comics, created in 2011 by Brian Michael Bendis and Sara Pichelli. He's known as Spider-Man and possesses powers like the original Spider-Man's, gained from a genetically engineered spider bite.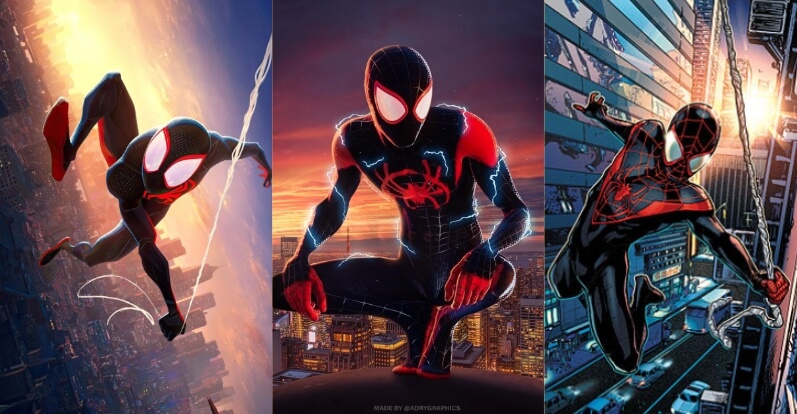 He's biracial, with an African-American father and Puerto Rican mother. Miles debuted in the Ultimate Universe, later joining the main Marvel Universe. Reactions were mixed, with Stan Lee approving him as a role model, while others criticized his introduction.
Due to popularity, Miles appeared in various media, including animated series, video games, and films like "Spider-Man: Into the Spider-Verse.
The upcoming "Marvel's Spider-Man 2" game for PlayStation 5, scheduled for October 20, 2023, will feature around twenty iconic characters from Spider-Man's universe. Building on the success of the previous games, the sequel continues the story of Peter Parker and Miles Morales as they unite to confront new villains while battling their own personal challenges.
On the movie front, "Spider-Man: Beyond the Spider-Verse" aimed to reintroduce Miles Morales in March 2024, but the release has been indefinitely postponed, with no new official date announced.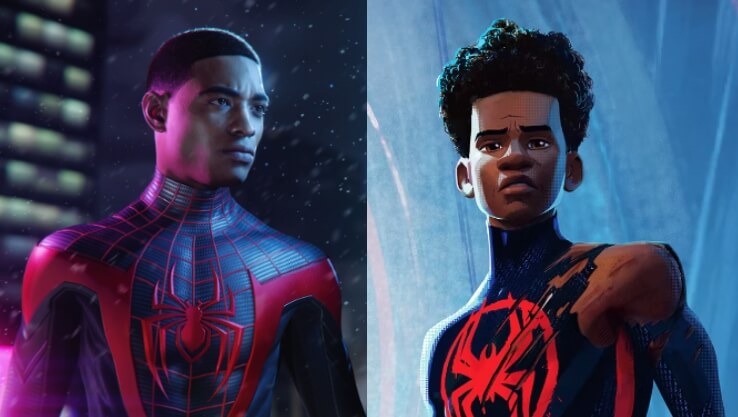 Part 2: Miles Morales Voice Actor in Game & Movie
Nadji Jeter (Video Games)
In the video game realm, Nadji Jeter, born on October 18, 1996, is an accomplished American actor. His notable contributions include voicing and providing motion capture for Sam in the acclaimed action-adventure video game "The Last of Us" (2013). He's also recognized for his portrayal of Miles Morales in various Marvel projects starting from 2017. Jeter's remarkable performance as Morales in the 2020 video game "Spider-Man: Miles Morales" earned him a nomination for the BAFTA Award for Performer in a Leading Role.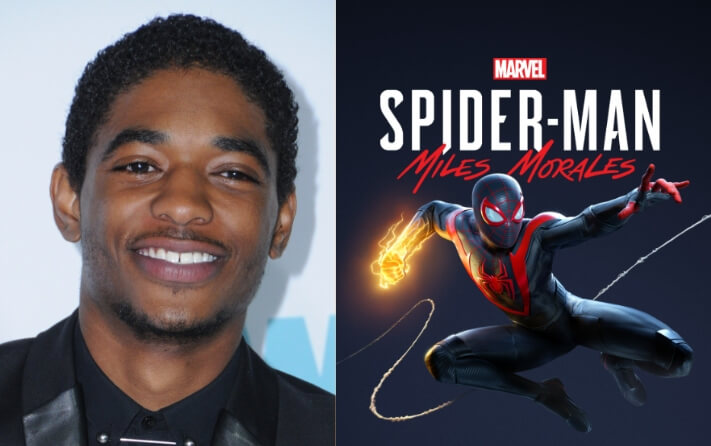 Shameik Moore (Movies)
On the movie front, Shameik Alti Moore, born on May 4, 1995, stands as an accomplished American actor, singer, and rapper. His breakthrough in lead acting came with "Dope" (2015). However, he's most prominently known for lending his voice to the character Miles Morales / Spider-Man in the animated film "Spider-Man: Into the Spider-Verse," along with its subsequent sequels.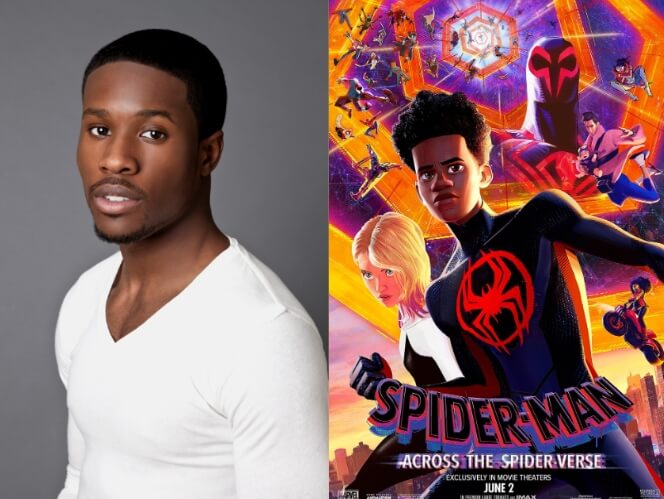 Part 3: Use Miles Morales AI Voice Generator Get His Voice for Text to Speech
VoxBox is a powerful Miles Morales AI voice generator that enables you to generate and use Miles Morales AI voice for text to speech conversion, effortlessly improving your content creation.
Moreover, it provides a range of other unique and realistic 3200+ voices, and 77+ language options for you to use in content creation, which may help you reach audience around the globe, winning more engagement. Also, it is an all-in-one solution for voiceover making, including the feature of voice clone, audio editing, and speech to text, and more.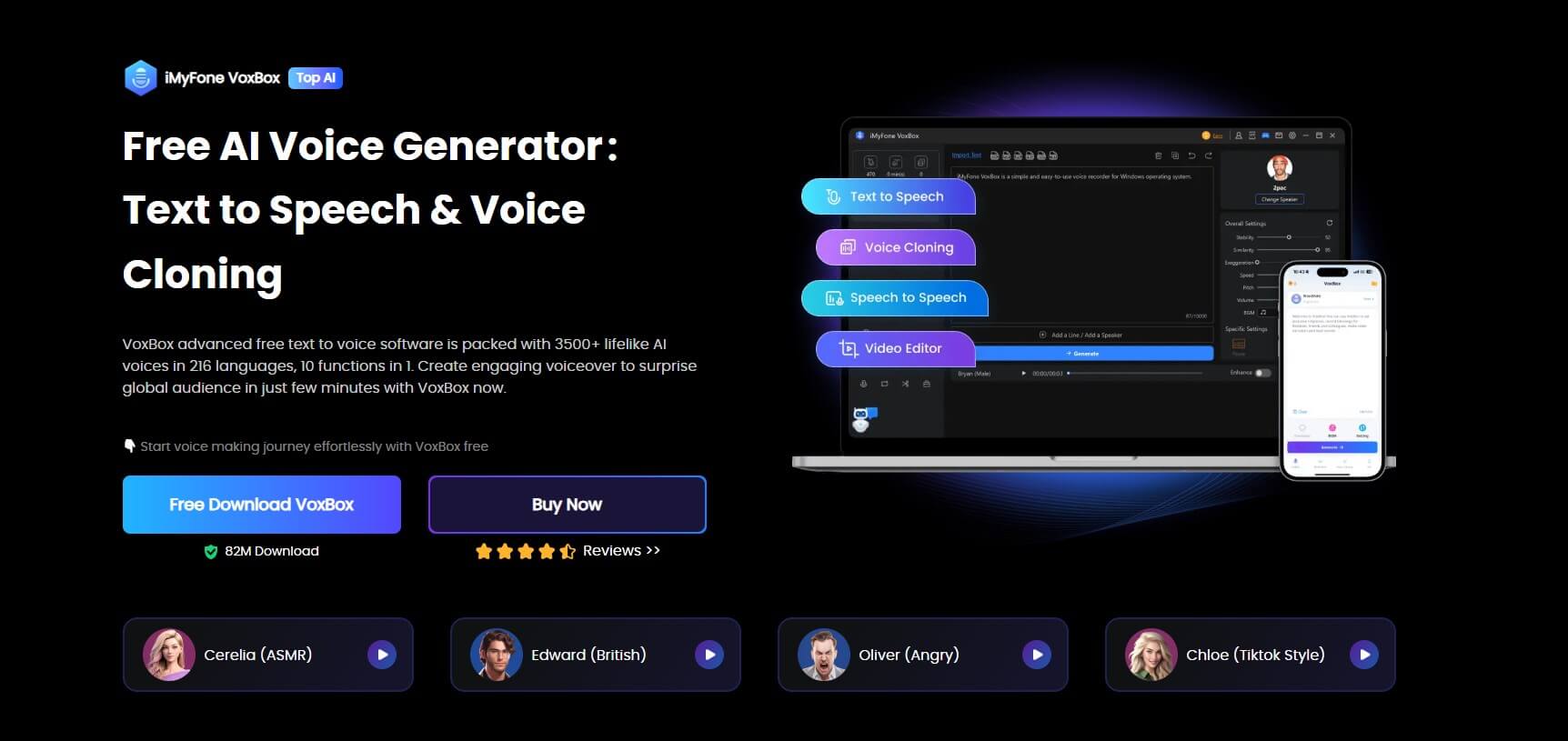 Free Get Miles Morales AI Voice for TTS:
Step 1: Download and install VoxBox.
Step 2: Head to "Text to Speech" on the left side.
Step 3: Tap on "Change Voice" to choose Miles Morales AI voice from the voice options, enter your desired text, and click on the "Convert" button to generate voiceovers.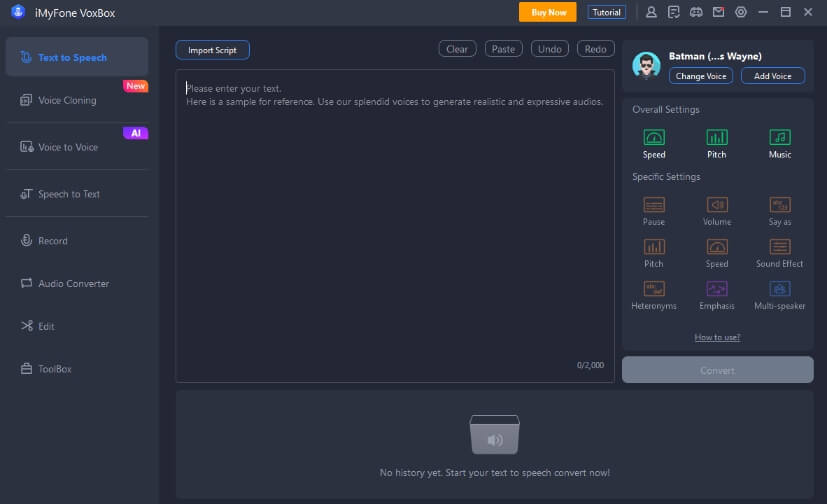 Step 4: Download the audio file to use in content creation process.
Key Features:
VoxBox offers 77+ languages, ensuring your Miles Morales text-to-speech content resonates with audiences worldwide.

It offers 3200+ voice options, from famous personalities to fictional characters.

You are allowed to customize parameters for your voiceovers, like speed, pitch, and emotions, satisfying your specific needs.

VoxBox combines text-to-speech, speech-to-text, voice cloning, conversion, recording, and editing in a single platform.

Export your AI-generated Miles Morales voice in multiple formats, including MP3, WAV, and more.
Part 4: Bonus Tip: Spider Man Voice Changer to Sound Like Miles Morales in Real-Time
You can also change your voice into Miles Morales' in real-time with Spider Man voice changer - MagicMic, apart from generating Miles Morales AI voice for text to speech conversion.
Let's learn more about it.
This advanced spider man ai voice changer and sound panel boasts an impressive arsenal of features tailored for a versatile user experience. With over 225 filters, 600 sound enhancements, and 200 memes, MagicMic seamlessly harmonizes with various software, catering to both recreational and expert users. It empowers you to capture voice recordings, transform audio documents, and enjoy a personalized auditory journey suitable for any occasion.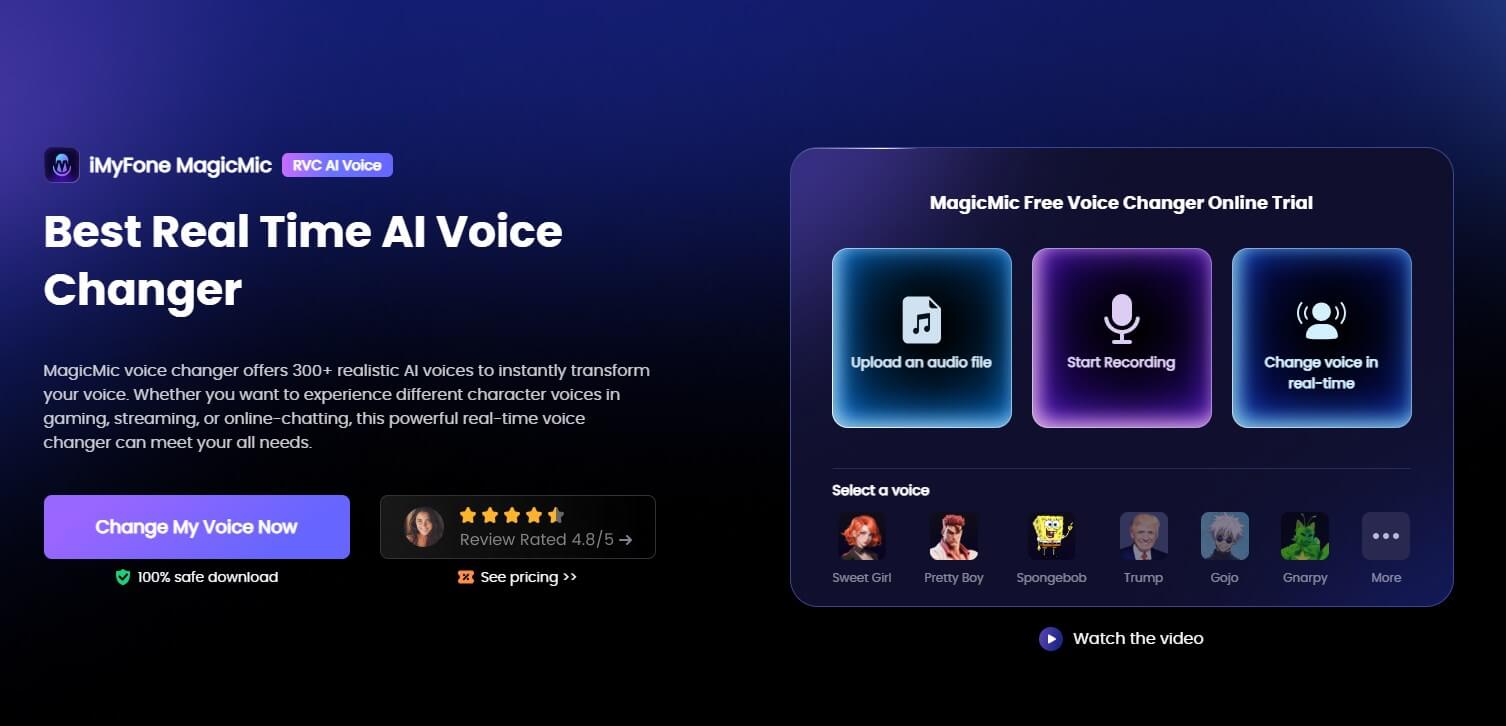 Key Features:
You can use real-time Miles Morales AI voice to elevate your gaming experience.

It offers a collection of 225+ voice effects and an additional 600+ voice enhancements.

An included soundboard facilitates dynamic interactions through captivating audio clips.

Tailor your experience with personalizable hotkeys, ensuring quick and effortless access to your preferred voice effects.

Benefit from improved audio quality with noise reduction capabilities
Part 5: Hot FAQS About Miles Morales AI Voice Generator
1. What is the Miles Morales AI Voice Generator?
The Miles Morales AI voice generator is an innovative tool that uses advanced artificial intelligence to replicate and generate Miles Morales' distinctive voice for various applications, such as text-to-speech narration.
2. Does the Miles Morales AI Voice Generator support multiple languages?
Yes, the AI Voice Generator is designed to support a wide range of languages, allowing you to create content in different linguistic contexts.
3. How Can I Get Miles Morales AI Voice?
The Miles Morales AI Voice can be obtained through advanced AI voice generator platforms, like Voxbox, where you can replicate the voice of Miles Morales, making it accessible for diverse creative endeavors.
4.Who is the voice of Miles Morales?
The voice actor for Miles Morales game series is Nadji Jeter, while that of movie series is Shameik Moore.
5. Why is Miles Morales different from Peter Parker?
Miles Morales is different from Peter Parker primarily due to his background and origin. While Peter Parker is a Caucasian character who gained his powers through a radioactive spider bite, Miles Morales is biracial, with an African-American father and a Puerto Rican mother. Additionally, Miles inherits his powers from a genetically engineered spider bite. These differences in ethnicity and origin bring unique perspectives and experiences to each character, making Miles Morales a distinct and culturally relevant addition to the Spider-Man universe.
Conclusion
In conclusion, Miles Morales AI voice generator, like VoxBox, offers a great opportunity for content creators and fans of spider universe to experience Miles Morales iconic voice and add a unique touch to their channels. And Spider Man voice changer allows you to sound like Miles Morales in real time.
Take the first step toward crafting captivating content that resonates with Spider Man fans. Download VoxBox today and embark on an exciting journey of audio innovation!