Have you ever wished you could use Half Life text to speech voice generator to get Half Life AI voice of various characters, elevating your content creation, gaming experience, and more? If so, you've landed in the right place!
In this article, we'll explore Half Life voice generator that can assist in gaining access to realistic Half Life AI voice of its various characters, adding a touch of freshness to your content creation process.
So, let's dive right in !
Part 1: Basic Info of Half Life
Half-Life, a 1998 FPS game by Valve, thrusts players into the role of Gordon Freeman, a scientist escaping an alien-infested research facility.
With innovative gameplay and narrative-driven storytelling, it garnered critical acclaim, over 50 "Game of the Year" awards, and is regarded as a groundbreaking FPS.
Its success led to expansion packs, sequels like Half-Life 2, and fan-made mods like Counter-Strike. The game's influence and legacy endure in the gaming industry.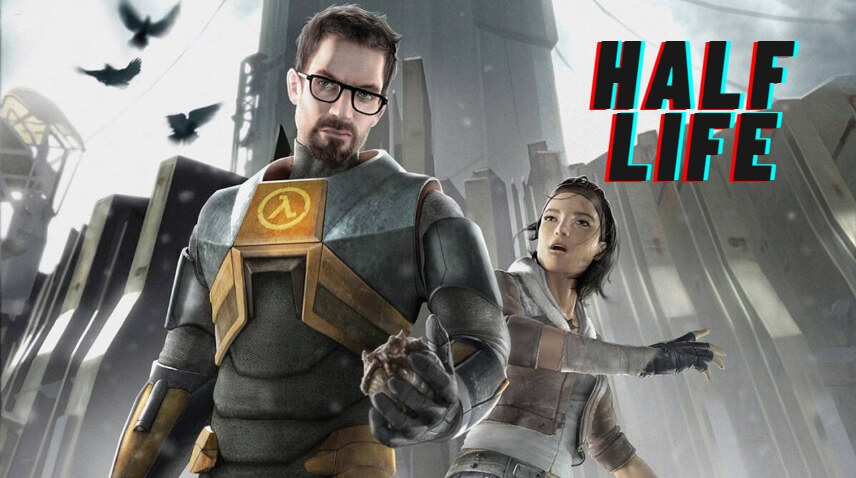 Part 2: Popular Characters in Half Life You Should Know
Half Life is a famous FPS game that has captured many hearts of game lovers, and here are popular characters in Half Life you should know: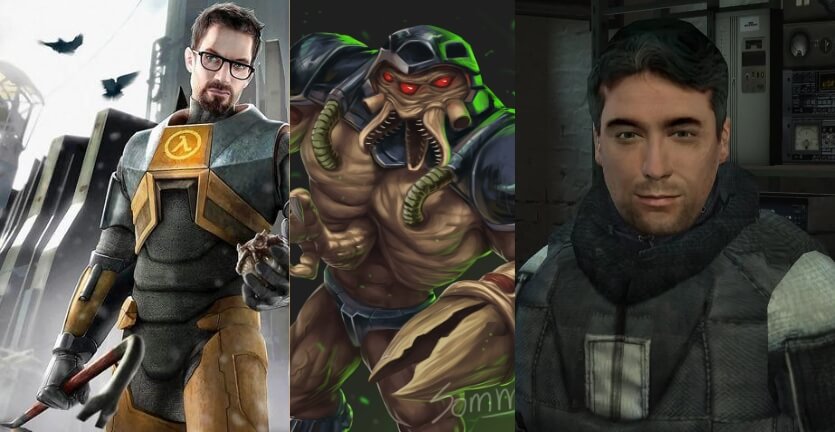 Announcer: The Black Mesa Announcement System relays messages across the facility with a male voice. It's an AI-driven public address system used to inform and guide personnel.
Alien Grunt: These seven-feet-tall aliens are part of the Nihilanth's army. They use the Hivehand, a biological weapon that fires hornets. Alien Grunts have distinct features like multiple red eyes and reverse-jointed legs.
Hazardous Environment Combat Unit (HECU): This is a specialized United States Marine Corps unit featured prominently in Half-Life. Trained for combat in dangerous environments, they are tasked with cleaning up the aftermath of the Black Mesa incident.
Gordon Freeman: The protagonist and a theoretical physicist in the Half-Life series. He becomes a legendary resistance hero after a failed experiment leads to an alien invasion. Freeman rises as a leader in the fight against inter-dimensional forces.
Barney Calhoun: Initially a security guard at the Black Mesa Research Facility, Barney becomes a prominent Resistance leader. He is known for his role in safeguarding the facility and aiding the science team during the crisis.
Part 3: Use Half Life Text to Speech Voice Generator to Get AI Voice
VoxBox -- Half Life AI Voice Generator
VoxBox emerges as a powerful Half Life text to speech voice generator to effortlessly clone any characters voices in Half Life, best for content creators who are a bit shy while facing camera to record, meanwhile increasing your working efficiency, and elevating your gaming experience.
Except for generating realistic Half Life AI voice, it offers over 77 languages and 3200+ voices for text to speech, including those of Youtubers, Twitch Streamers, fictional characters, and even famous personalities.
Moreover, it offers more features, like audio editing, speech to text, AI rap generarion, and more.
Here is a coupon code you can use to enjoy 35% off for any paid plan in VoxBox. Try it Now!
VOXBOXYT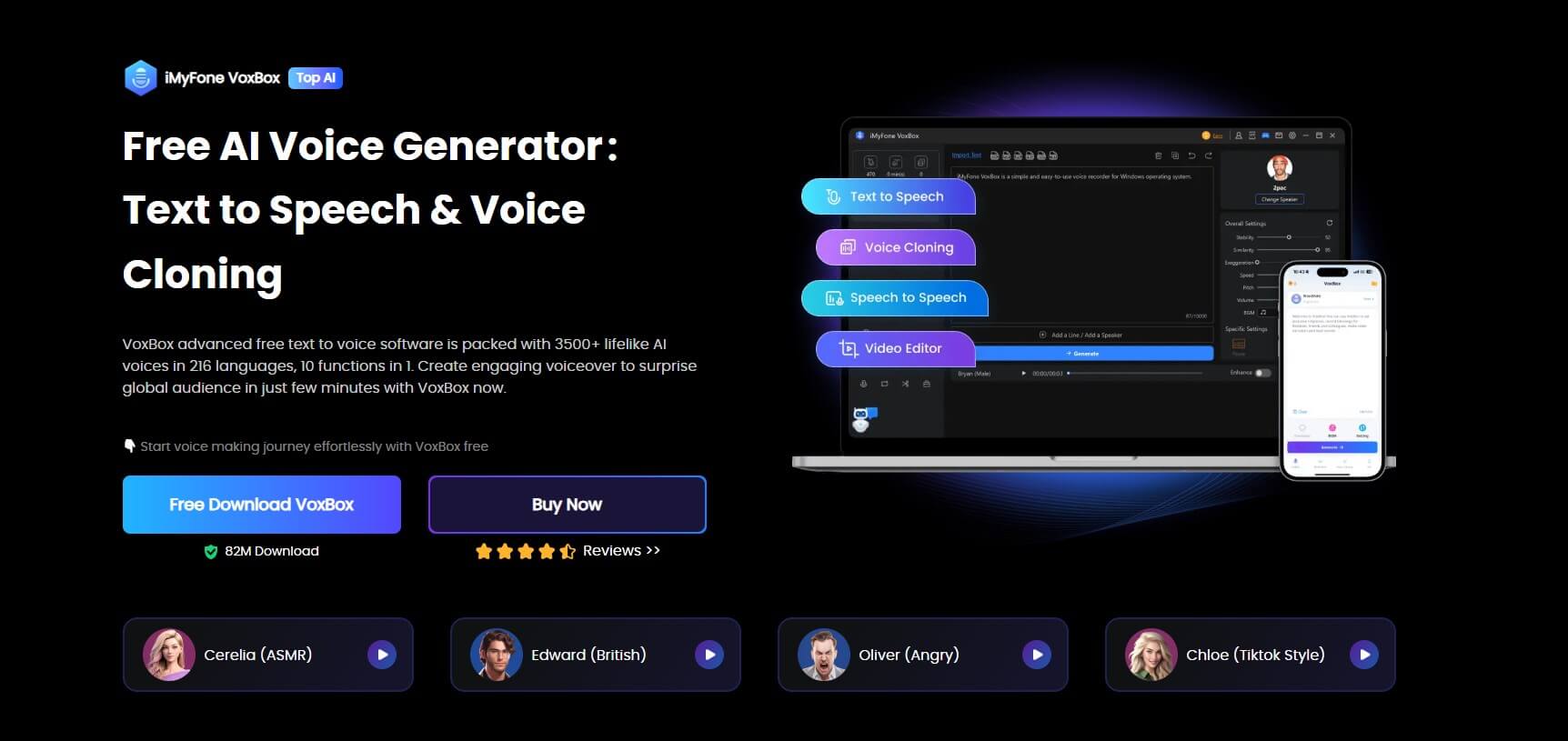 Free Generate Half Life AI Voice using VoxBox
Step 1: Download & Installation
Step 2: Access the "Voice Cloning" feature.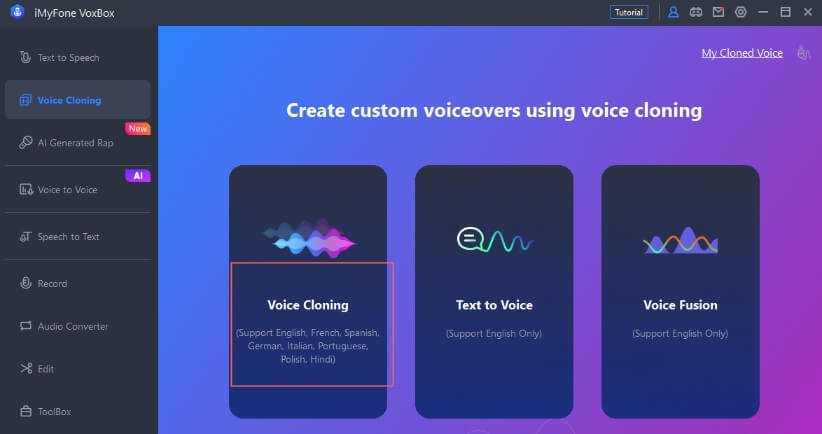 Step 3: Upload the audio file featuring any characters' voice in Half Life.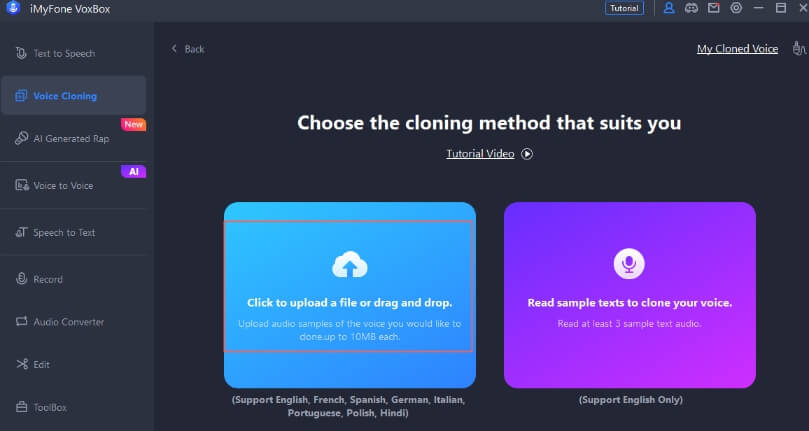 Step 4: Click on "Start Cloning" to get realistic Half Life AI voice for text to speech.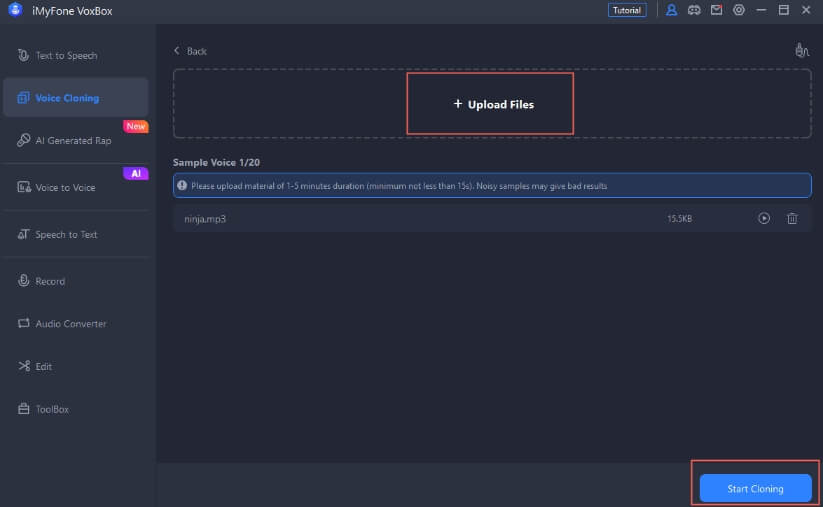 Step 5: Then, click "Use" to enter "Text to Speech" interface.
Step 6: Enter your text, click "Convert", and finally "Export" the voiceovers generated by AI.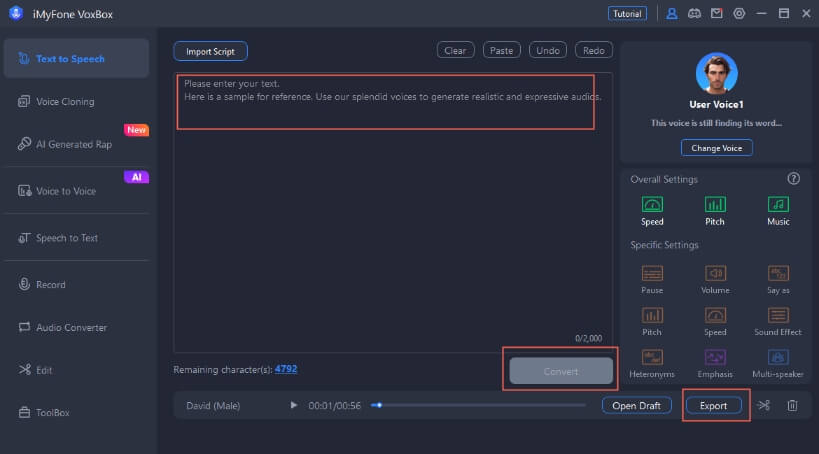 Key Features:
Clone any voices as you want, yielding high-quality results, best for content creators.

Offers 2000 free character counts for text to speech conversion.

Except for voice clone, it offers 3200+ voices in 77+ languages, including celebrities, fictional characters, etc.

Allows users to customize the voiceovers, like speed, pitch, pause, and emotional tone.

Best for audiobooks, podcasts, content creation, gaming, IVR, and more.

Audio editing, text to speech, recording, speech to text, voice clone, all-in-one.

Import and Export in various formats, including MP3, WAV, and Ogg, and more.
Part 4: Bonus Tip to Sound Like Characters in Half Life in Real Time
MagicMic – Half Life Voice Changer
While AI voice generation brings immense possibilities, real-time voice change is a realm that can't be ignored.
MagicMic - a Half Life Voice Changer is designed to infuse your conversations with the essence of iconic characters. This tool is the gateway to instant interactivity, allowing you to morph your voice into the tones of characters like Soldier from Half Life.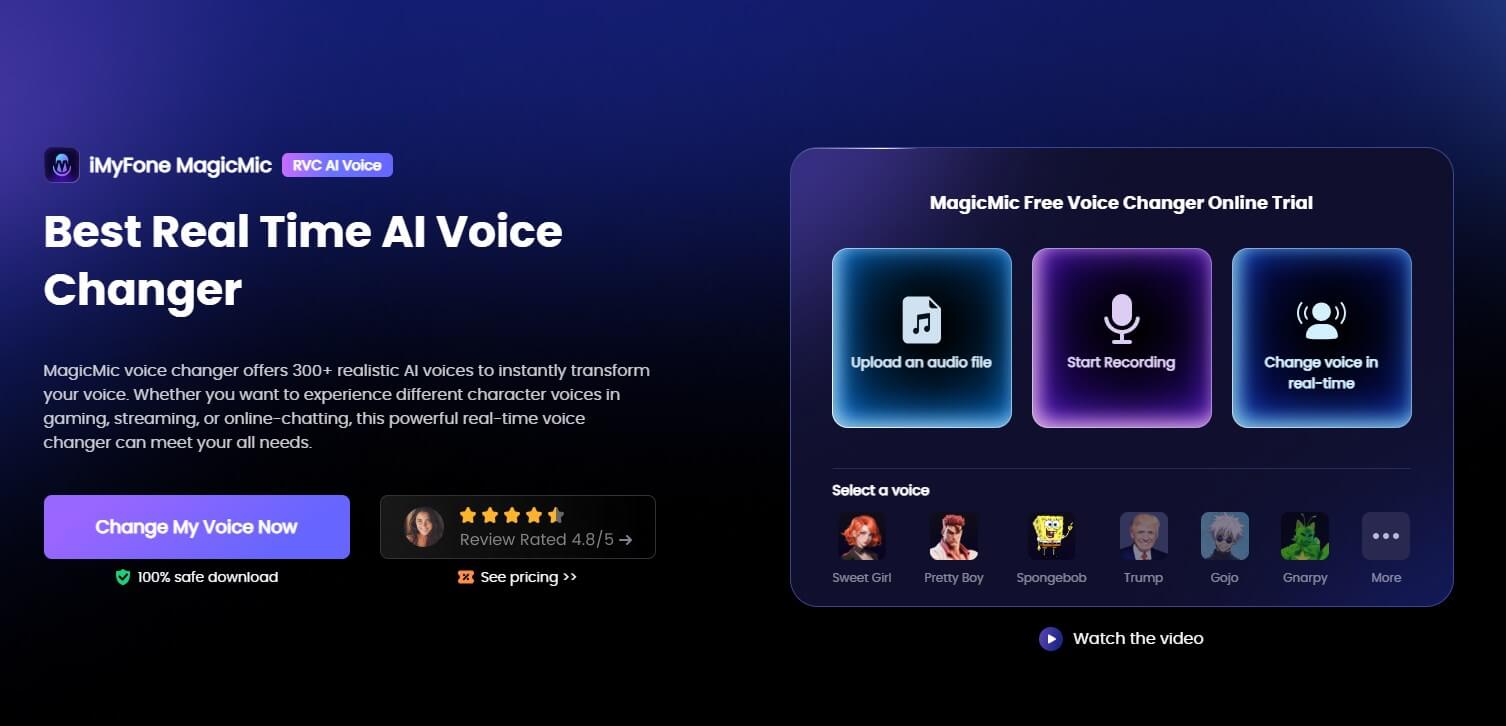 Features:
Choose from an extensive library of voice effects, soundboards, and voice memes

Transform your voice into diverse characters and tones

User-friendly interface for easy customization

Keybind controls for swift toggling between voice effects

Noise reduction for clear and distinct modified voices
Part 5: Hot FAQs About Half Life Text to Speech 2023
1. What is Half Life Text to Speech (TTS)?
Half-Life Text to Speech (TTS) is a technology that converts written text into spoken words using artificial intelligence. It allows you to create audio content using text input, including replicating the voices of characters from the Half-Life game series.
2. How Can I Get Half Life AI Voice for Text to Speech?
You can effortlessly generate Half Life AI voice for text to speech using VoxBox, and all you need to do is to upload an audio file featuring voices of characters in Half Life to initiate the cloning process. Then, you just enter text to convert it into speech using the voice you just cloned.
3. Can I use Half Life TTS to replicate specific character voices?
Indeed. Half-Life TTS technology can replicate the voices of specific characters from the game, enabling you to create audio clips with recognizable character dialogues.
Conclusion

As the legacy of Half-Life continues to captivate gamers, its characters' voices now have the chance to extend beyond the screen.
With VoxBox - the best Half Life text to speech voice generator, you can now create your own unique Half Life AI voice or transform your voice into Half Life Characters' in real-time.
Don't miss out on the opportunities that await you – it's time to elevate your content creation using Half Life character AI voice generated by VoxBox!