In today's highly digital society, it's effortless to create the voice of a prominent politician or personality. You may generate diverse voices with a tool such as an AI voice simulator.
How would we go about recreating Donald Trump's simulator voice, say for amusement uses? In this article, we'll discuss the best resource for generating Donald Trump's voice using a top-notch Donald Trump voice simulator so you may say whatever you want.
Listen to Donald Trump Voice for free using iMyFone Voxbox down below!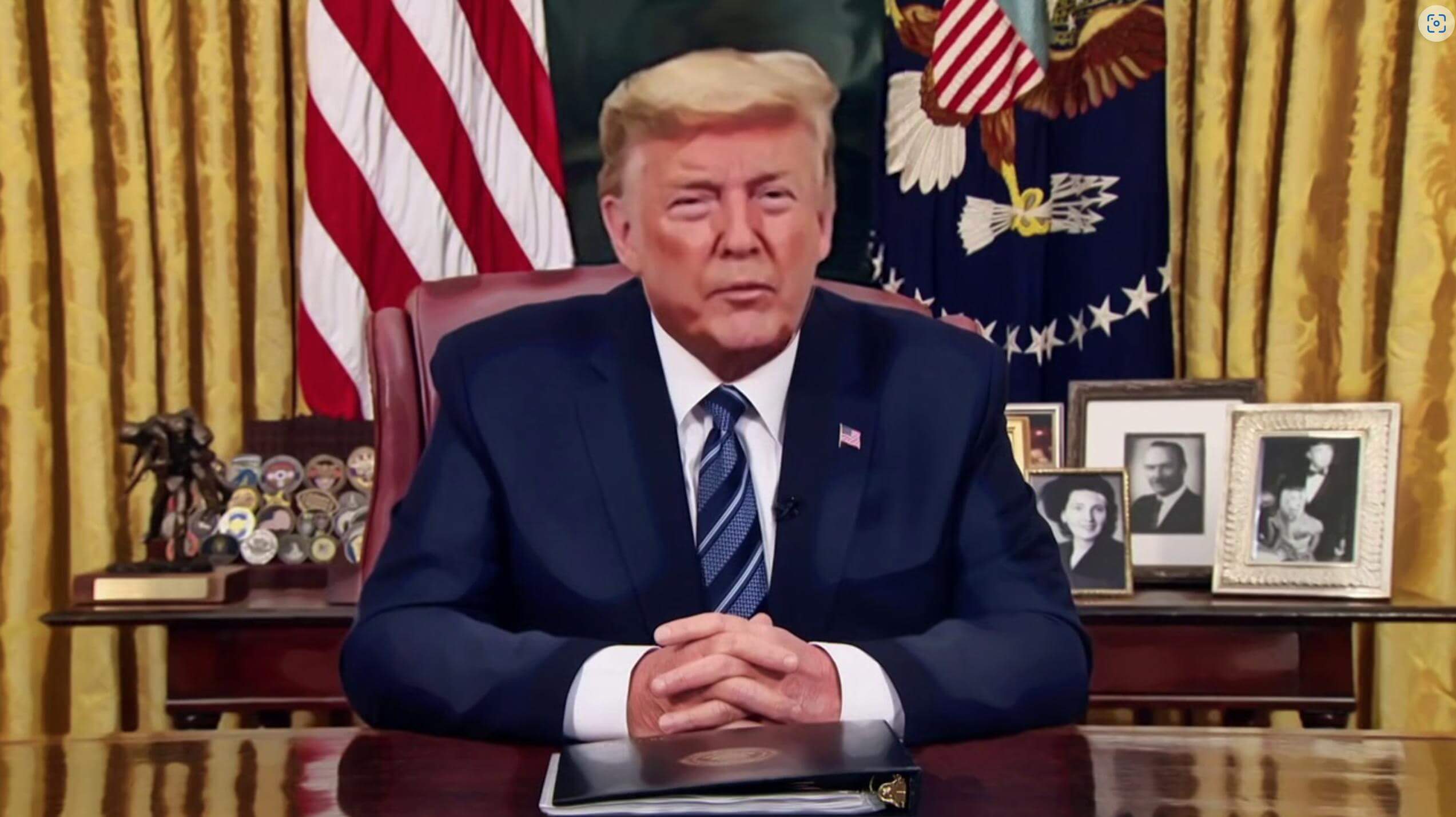 Let's start the show and see which AI voice simulator can seamlessly generate the voice of ex-president Donald Trump.
Part 1: What is a Voice Simulator?
A voice simulator or otherwise called a TTS, Text To Speech, is the generation of voiceovers done artificially by computers. The computers take notes from human voices and machine learning algorithms to generate this simulator voice. It is pretty standard these days as simulated voices have become integral to our lives.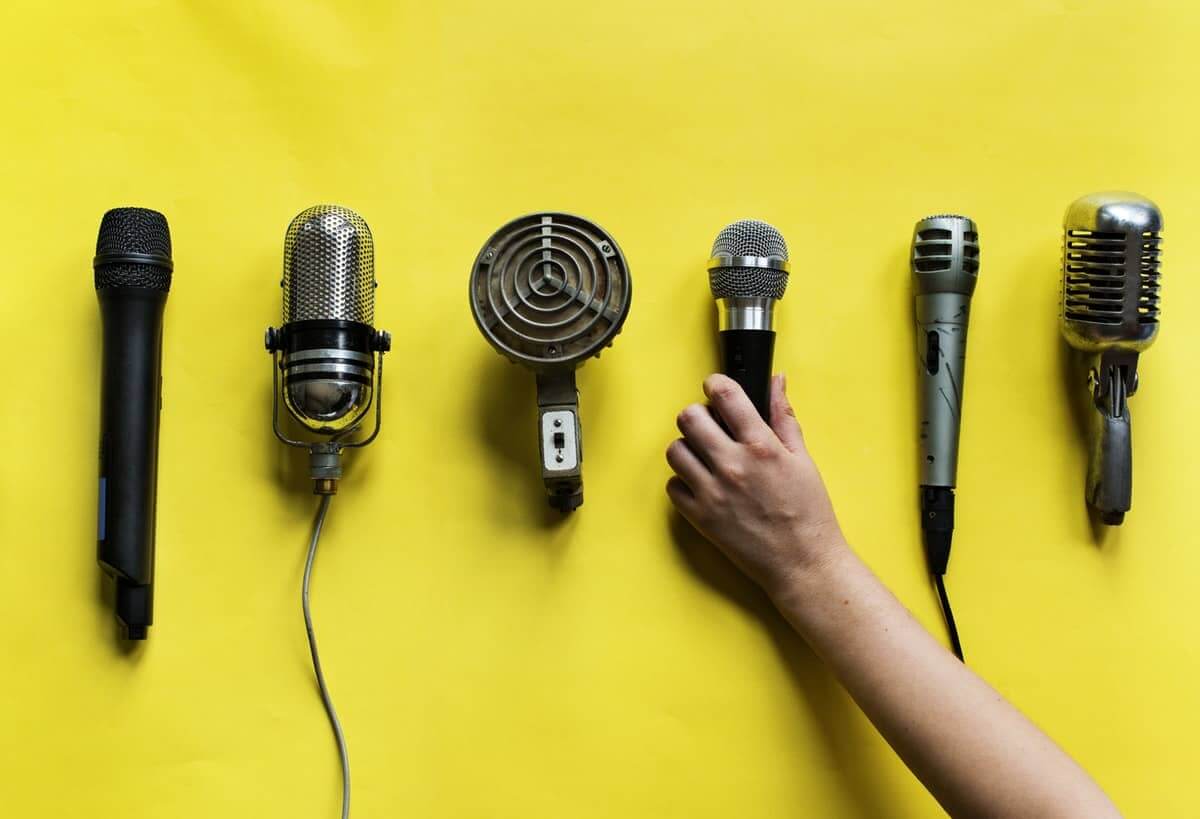 The system first decides what to speak before analyzing the text. This analysis is vital to decide how to express each phrase in the context of the sentence. The machine must plan precisely what it will say because the same textual content can have different connotations and sounds To avoid errors and minimize confusion in the output. This is how an AI voice simulator makes our lives different from our predecessors.
Part 2: What Makes a Good Voice Simulator?
Text-to-speech (TTS) voiceover tools and software typically have amazing accuracy and are entirely accurate, but they lack the ebb and flow of a natural speaker. These voiceovers sound flatter and more monotonous. When a real person speaks, there are pauses in the discourse, stress on keywords, and often a musical note to their tone.
Software experts have struggled arduously for years to incorporate that variety in anAI-generated voice simulator, which is a complex and complicated task.
Users may now produce precise and accurate simulator voice since developers and engineers have been utilizing machine learning AI to learn from native speakers in recent years and improving AI voice simulator with leaps and bounds.
Part 3: VoxBox – AI Donald Trump Voice Simulator
Let's look at the best Donald Trump voice simulator to generate a fantastic simulator voice for your content.
If you are looking for a professional voice simulator with tons of languages and voice filters, you shouldn't look any further than iMyFone VoxBox. Let's look at some unique features of this best AI voice simulator.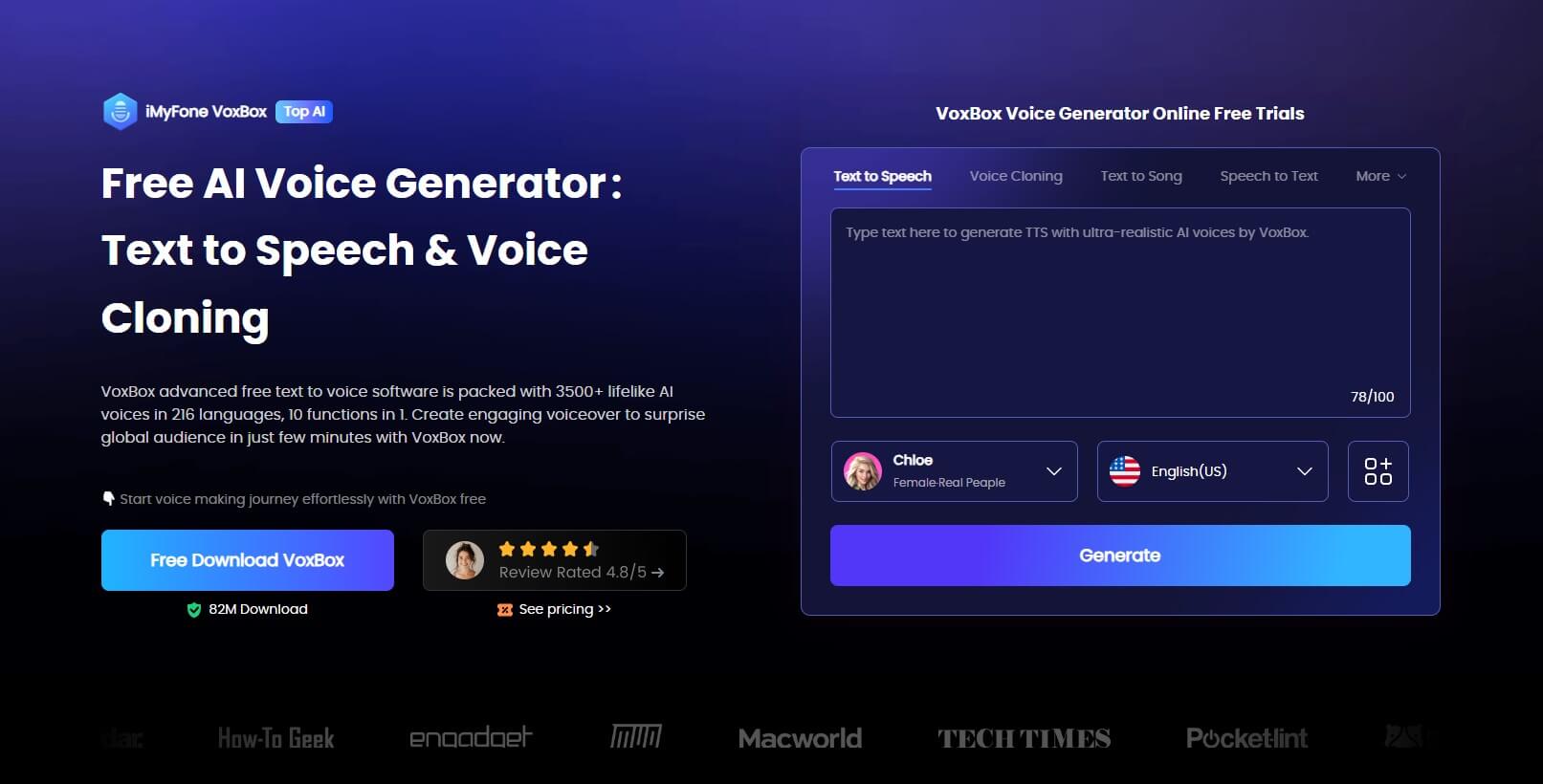 Key Features:
A vast collection of more than 3,200 sounds and 46+ languages.

Quickly converted into the most appropriate file forms and best HQ results.

New and exciting filters are added regularly.
How to Use:
Step #1: Visit the homepage or the Appstore to download and install the app on your device.
Step #2: Choose the Doland Trump voice from the list as shown below.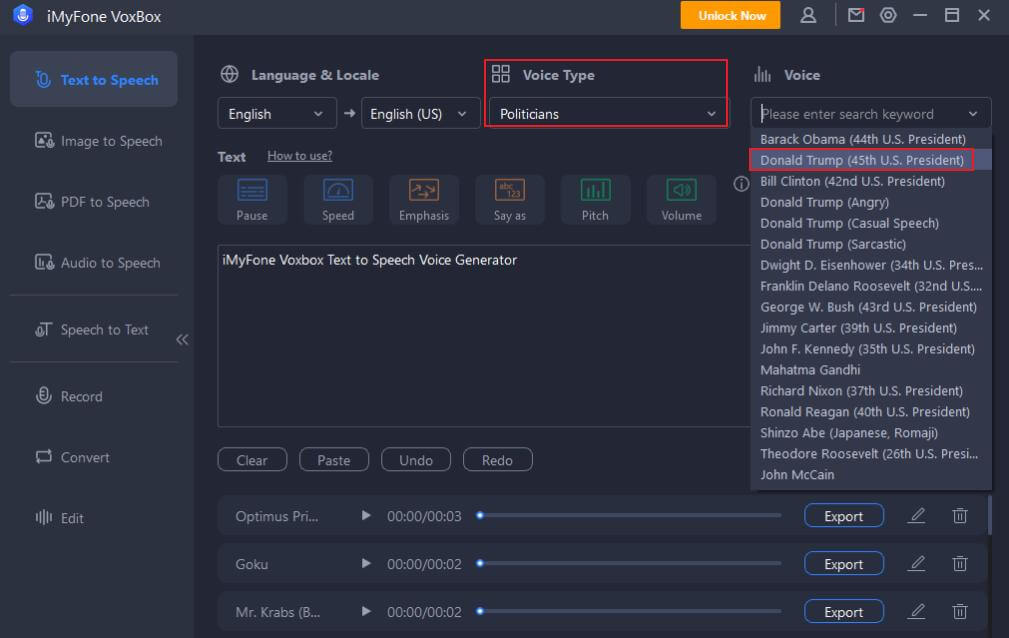 Step #3: Enter the text which you want to generate.
Step #4: Press Convert to listen to the result and edit if you choose.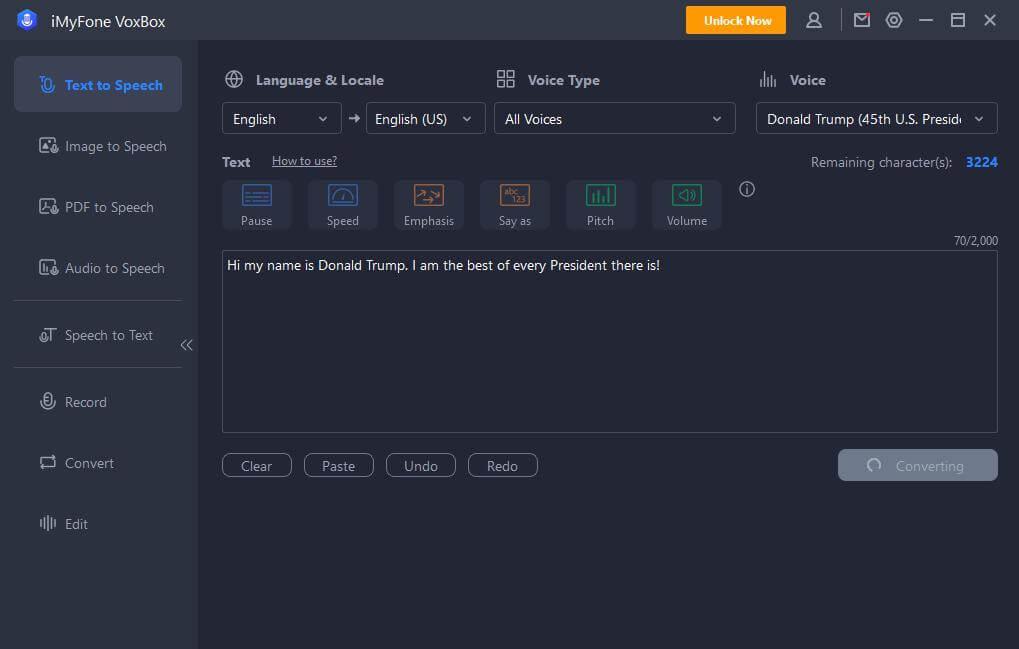 Step #5:Save the resultant Donald Trump voice in the file type you desire.
Pros:

Good voiceover quality.

Amazing features.

Simple UI and simple controls.
Cons:

Need the latest machines.
Part 4: FAQs About Donald Trump Voice Simulator
1. How to Sound like Donald Trump Using Voice Simulator?
In the section above, we have listed the most critical steps to sound like Donald Trump using an AI voice simulator. You can repeat these steps with another voice simulator you can see in the market online. Choose a free AI voice simulator if you only want to have fun.
2. Which is the Best AI Voice Simulator?
The best AI voice simulator is VoxBox due to its unique professional features and a fantastic array of voiceover filters you can find anywhere. With over 3,000 options and generating a simulator voice in 11 languages is a fantastic feat. You can find more detail on why VoxBox is the best if you read this article.
3. Can I Make Donald Trump AI Voice with Text to Speech?
Yes, you most definitely can. There are quite a few TTS software and tools using AI voice simulator technology that can generate a simulator voice of Donald Trump. Frankly, Donald Trump has never been so popular since he became president, and now everyone wants to make memes for fun and get likes.
Conclusion
Without a doubt, the best Donald Trump voice simulator is VoxBox because of its amazing features and themultiple languages it supports. Imagine speaking in Donald J. Trump's voice in an Arabic accent with this voice simulator. How cool would that be?
Considering this great objective and being one of the most meme counts of a world-famous celebrity and President of the United States, it is not a big surprise for people searching for a Donald Trump voice simulator.