Halloween relates to dressing up and scaring people. But it is not only limited to dressing; you can also use spooky voices and sound effects that can scare people.
Using a creepy voice for Halloween is a great way to make your content interesting and stand out from others. of course, you also could use it to prank your friends. in this article, we'd introduce best 5 creepy voices and creepy text to speech voice generators to help you make creepy voices.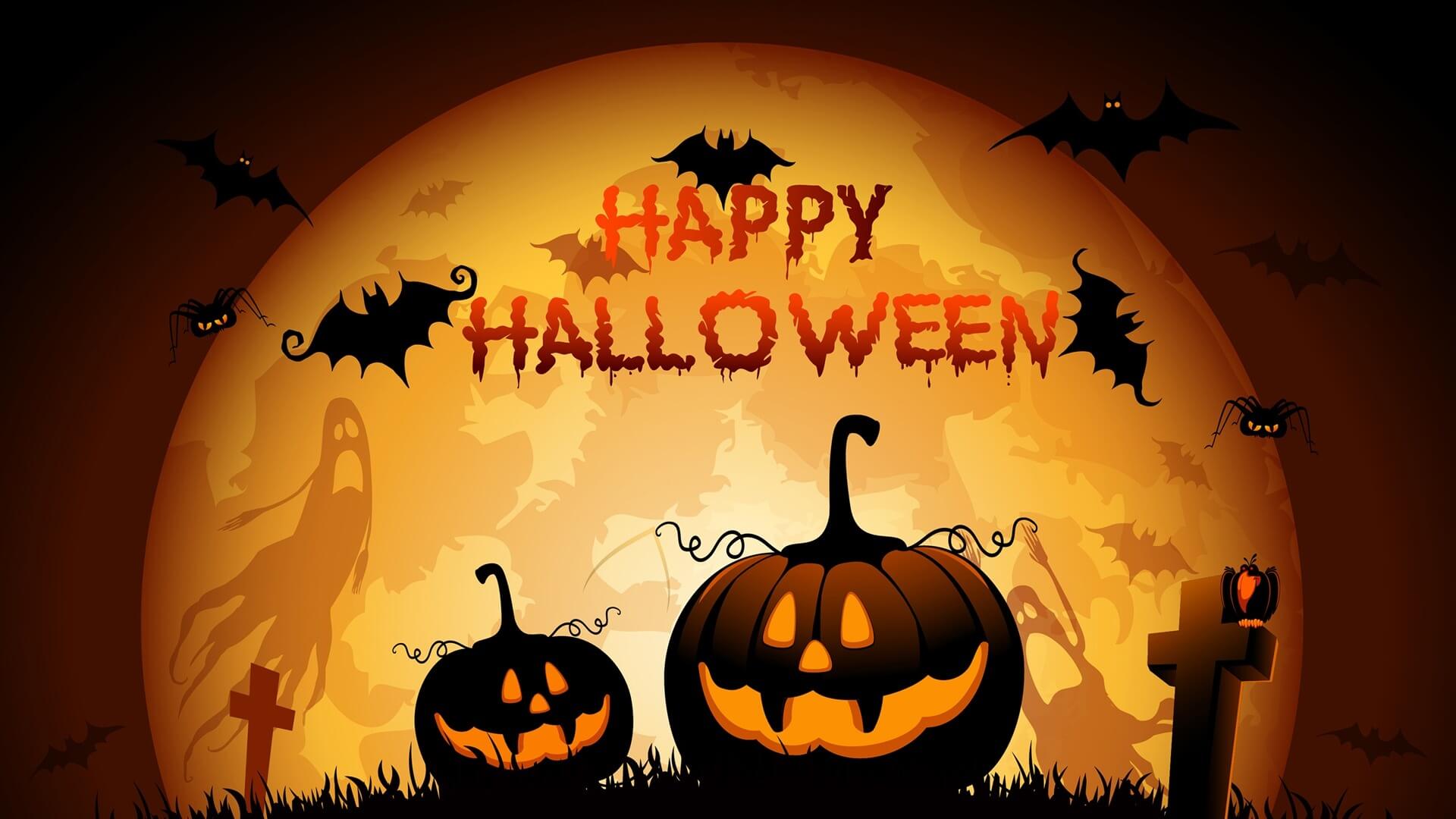 Part 1: List of Top 5 Creep Voices
The best way you can find the best creep voice is by experimenting. This method is called hit and try. You can try out different creepy voices and find the one that fits the festival of Halloween perfectly. You can also experiment if the voice is related to your specific character or not. and the list of Best 5 Creep AI Voices on Holloween.

1) Jigsaw
Jigsaw, his voice sounds like that of God being played aloud from an audio recorder.
2) Vincent Price
Vincent Price's voice horror for his starring roles in classic horror and thriller films,his dark, sophisticated, and sometimes eccentric voice.
Ghostface in Scream is one of the most recognisable voices in the horror genre and is endlessly quotable.
4)The Babadook
The Babadook is an effective blood-curdling monster who sounds petrifying.
5)Tony Todd
Toney Todd at an extremely slow pace and trilling voices to finish his characters
Part 2:Halloween Creepy TTS Voice Generator: Scare the Avatar Out
Voxbox is a powerful software of creepy TTS voice generator and recorder, which is supported by various languages and voices, use it to make creepy voices to prank your friends on Halloween.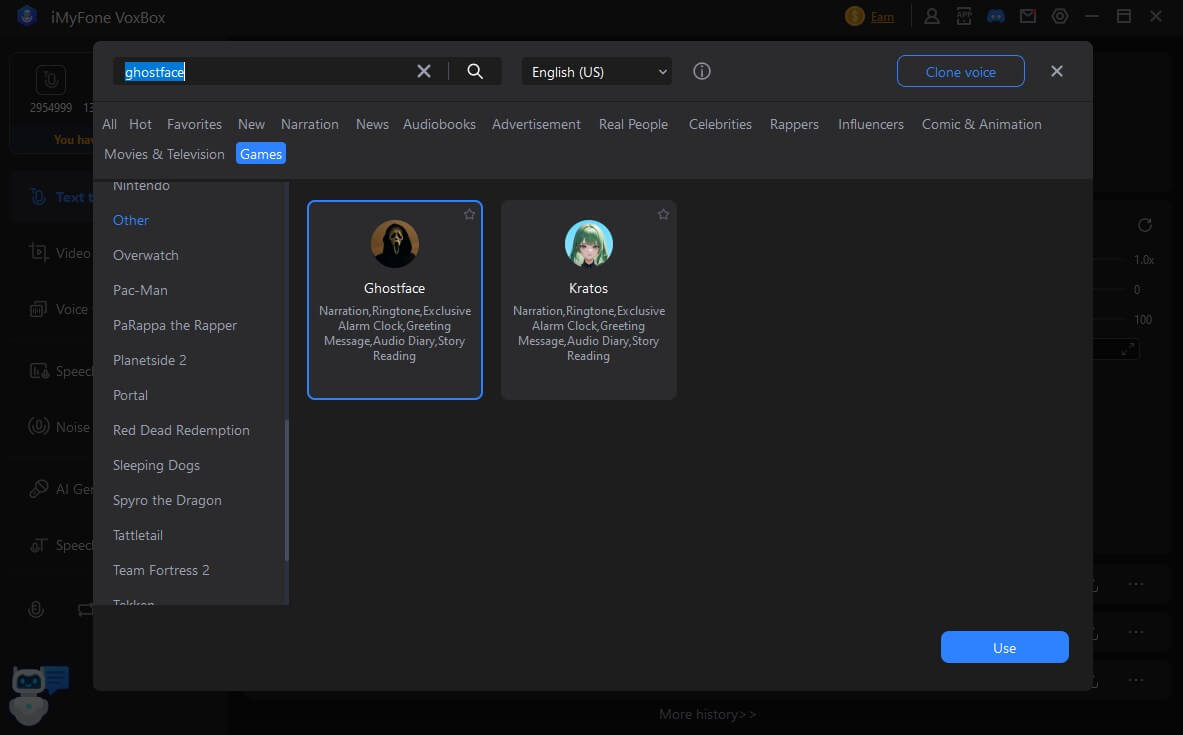 Features:
Offer more than 3200 types of realistic voices like Talking Ben, Joe Biden, etc.

Generate 46+ languages of different countries like Janpanese, Indian.

Support to change over 100 global accents such as Italian accent, Russian accent and so on.

It allows you to output formats both WAV and MP3.

Ability such as pause, speed, pitch, volume, emphasis, add BGM and sound effects during TTS.

Multiple functions of Voice Generation, Voice Transcription, Voice Record, Video Converter, Audio Edit and Voice Clone.

Guaranteed privacy and security.
User Experience:
4.9/5 star user rating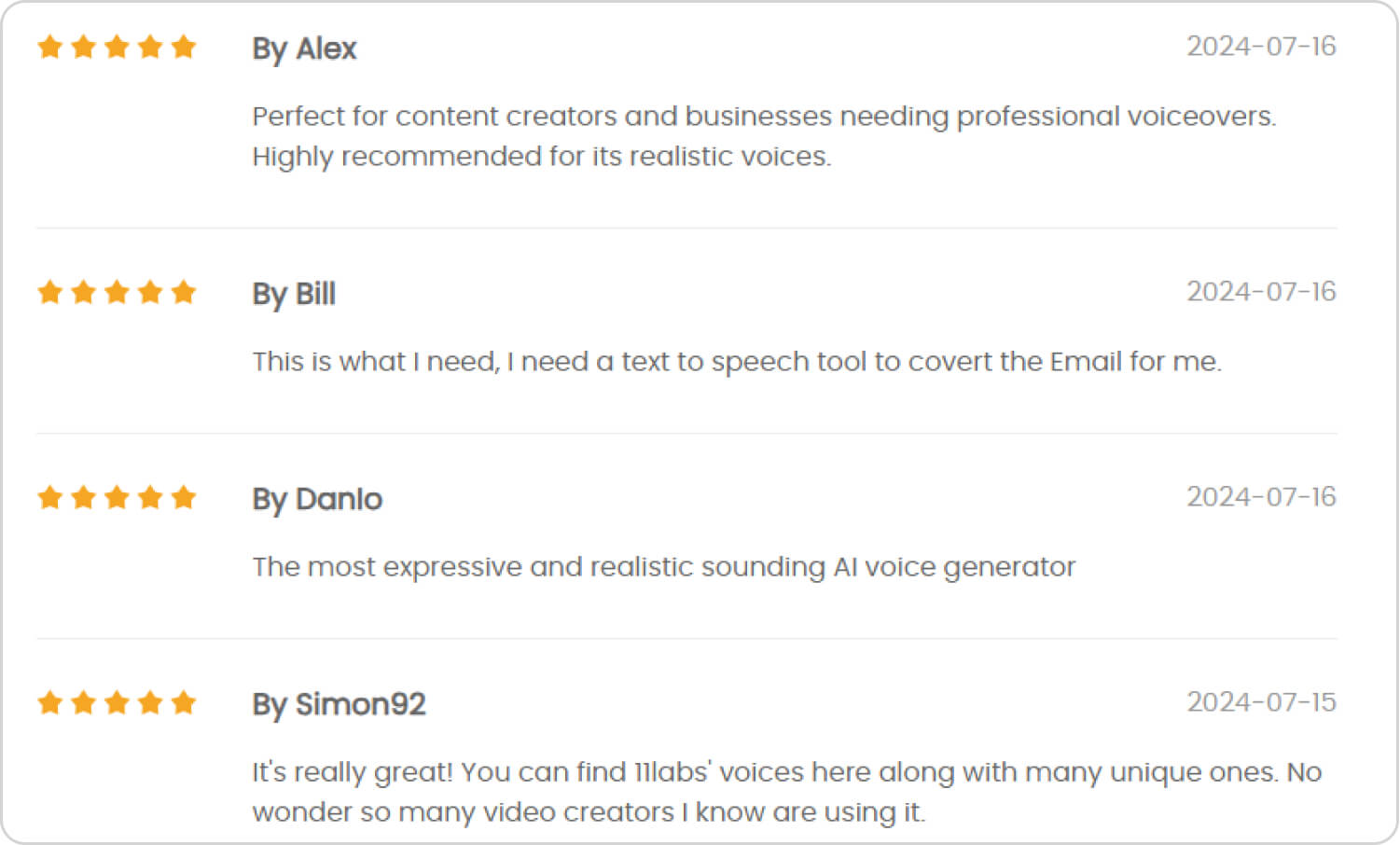 2) 15.ai
15.ai is an online tool that also has features of creepy text to speech, which also has many choices to make voices, but now has some bugs has off.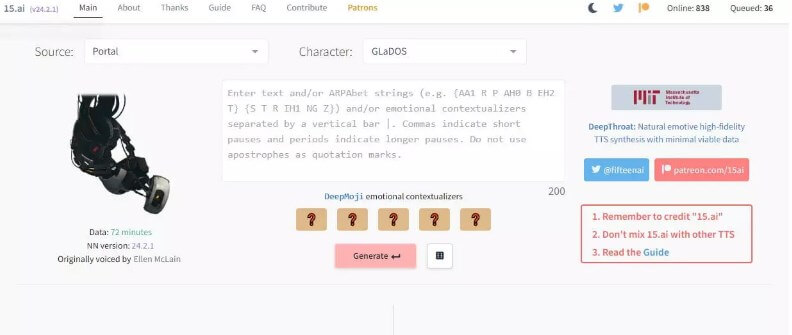 Features:
It allows you to make changes to the audio after you have converted them from text to speech using different tools.

The audio output of text-to-speech is of high quality.

It provides a real-time graph of the voice using a sentiment analysis model and speed synthesis neural network.

The AI synthesis algorithm processes the text-to-speech at a much faster rate.

As an online tool, it doesn't need to be downloaded or installed.
User Experience:
Users experience a voice graph that gives information about the audio. It processes the audio fast but has issues when it comes to the quality of the sound. However, people love the choices it gives to them relating to different characters and voices.
3) FakeYou
FakeYou is also an online TTS website, which is easy to use, select the category/language and voices and type the text, then convert the input creepy text to speech. but there are many complaints about the audio is not natural.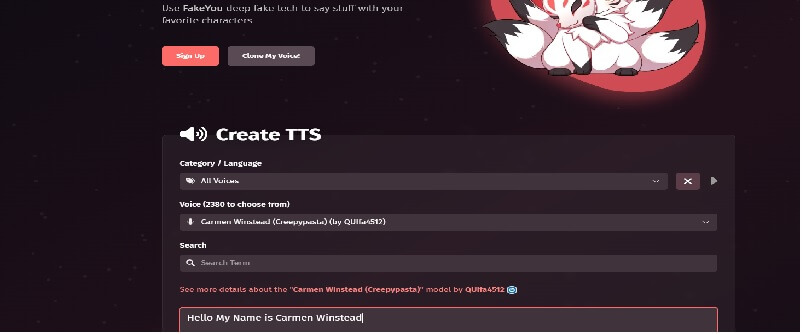 Features:
FakeYou has one of the biggest libraries when it comes to categories and languages relating to text-to-speech.

You can choose your voice by first selecting the category and then selecting the voice of your choice.

It also has a few premade terms that can be used in text-to-speech.

You can listen to the voice before downloading it to your computer.

With FakeYou, you can also clone your voice.

Moreover, besides scary text-to-speech, you can also create videos with this tool.
User Experience:
FakeYou is one of the best text-to-speech online tools. It has a variety of characters and voices from which users can choose. It takes a few seconds to generate text-to-speech voice, but you can listen to it and then decide if you want to adjust it or download it.
4) Wideo
Wideo is a great creepy text-to-speech tool that is integrated with Google text-to-speech API after requests from different clients, which also has categories of language and voice, you even can adjust speed. Honestly to said which I think the voice is too AI to realistic.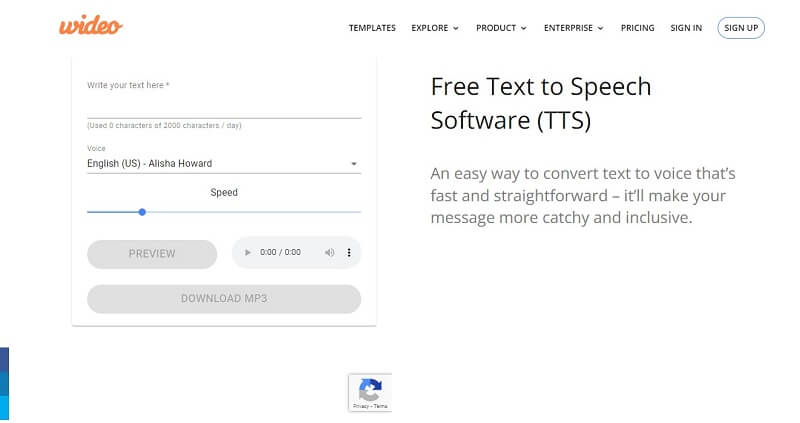 Features:
It is a simple tool that you can use to generate text-to-speech.

You just need to enter text, choose the voice and preview the output.

After conversion, you can download the MP3 output of the speech.

You can also adjust the speed of the text-to-speech voice output.

Wideo also provides templates to create different kinds of videos.

Presentations can also be made with this tool.
User Experience:
Wideo has over 2.5 million registered users that love to use this tool for different purposes. To some people, this tool allows them to create videos and text-to-speech voices and sell them for a good amount of money. Moreover, people have reviewed it as powerful and better than most of the video tools in the market.
Conclusion
Halloween and scary voices go hand-in-hand. There are different creepy text-to-speech voice tools that you can use to create voices to prank your friends or family. I have introduced 4 creepy tts AI voice generators to help you make the best choice, but if you are still confused. Download iMyFone VoxBox (5-in-1 TTS voice generator and recorder)and have a try, it is a great choice to make creepy voice you want.