Are you still a fan of Majel Barrett or LCARS's voice? Do you want to use this voice for your audiobook, virtual assistant, or presentation? If yes, then you are welcome. This article is all going to be about computer voice generators or computer voice on Star Trek. We will guide you through a step-by-step visual demonstration of how Star Trek computer voice can be generated using a good and simple computer voice generator. So, let's start!
Part 1: Info of The Computer of Star Trek
Star Trek is an American science fiction media franchise created by Gene Roddenberry, which began with the eponymous 1960s television series and quickly became a worldwide pop-culture phenomenon.
Star Trek: The Original Series, debuted in the US on September 8, 1966, and aired for three seasons on NBC. It followed the voyages of the crew of the starship USS Enterprise, a space exploration vessel built by the United Federation of Planets in the 23rd century, on a mission "to explore strange new worlds, to seek out new life and new civilizations, to boldly go where no man has gone before".

Part 2: Who Voices the Computer Voice on Star Trek
The Computer Operating Systems of Star Trek was voiced by Majel Barrett. She was a well-known American actress as well as a producer. Majel Barrett was Gene Roddenberry's wife, and it is considered one of the main reasons for her appearance in almost every series of Star Trek. She provided voices as well as, also performed many characters from different Star Trek series.
Majel Barrett provided consistent voices for the on-board computing systems of Star Trek; The Original Series, Star Trek: The Next Generation, Star Trek: Deep Space Nine, and many other Star Trek creations. Other than this, she energetically did different characters in the Star Trek series like the Christine Chapel, Number One, Lwaxana Troi, and many more.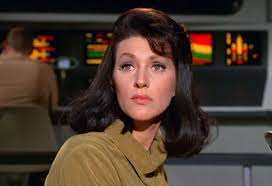 Part 3: How to Use Text-to-Speech Recreate Computer Voice
iMyFone Voxbox is one of the most incredibly-designed text-to-speech voice generators. which supported 3200+ voices & 46+ languages like Joe Biden, Trump, other characters like Jarvis, etc.
of course, which also supported generating computer voices of Star Trek.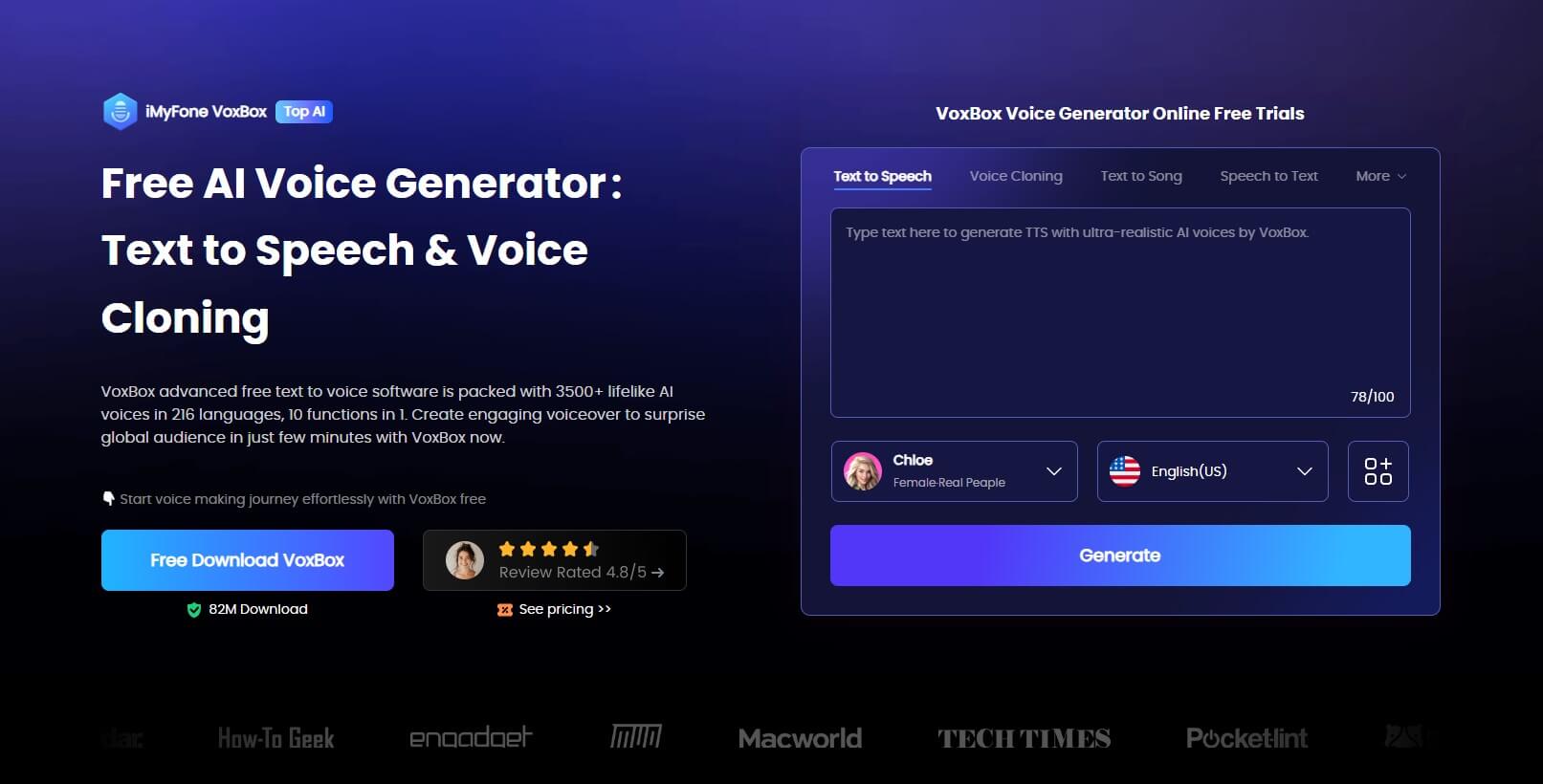 How To Use:
Step 1: Download and install the iMyFone VoxBox

Step 2:Click "Text-To-Speech" then choose a voice "Computer"

Step 3:"Type" or "Paste" your script, then Convert.
Listen to the Computer Voices Generated By VoxBox

Features:
46+ languages like French, Japanese, and Hindi.

3200+ character Ai voices like Rappers, YouTubers, Characters, Celebrities, etc.

100+ accents to choose like a British accent, Hindi accent.

Supported Text-to-speech, Voice record, audio edit,video convert, Speech-to-text.

It can control the Volume, Emphasis, Pitch, and speed of the voice before generation.
Pros:

Easy-to-use.

User-friendly interface.

Privacy and security are guaranteed.
Cons:

Only supported Win, Mac coming soon.
Reviews:
VoxBox has gained a good reputation all around the world through undeniable 250+ positive and genuine user reviews, along with a user rating of 4.9 out of 5 stars.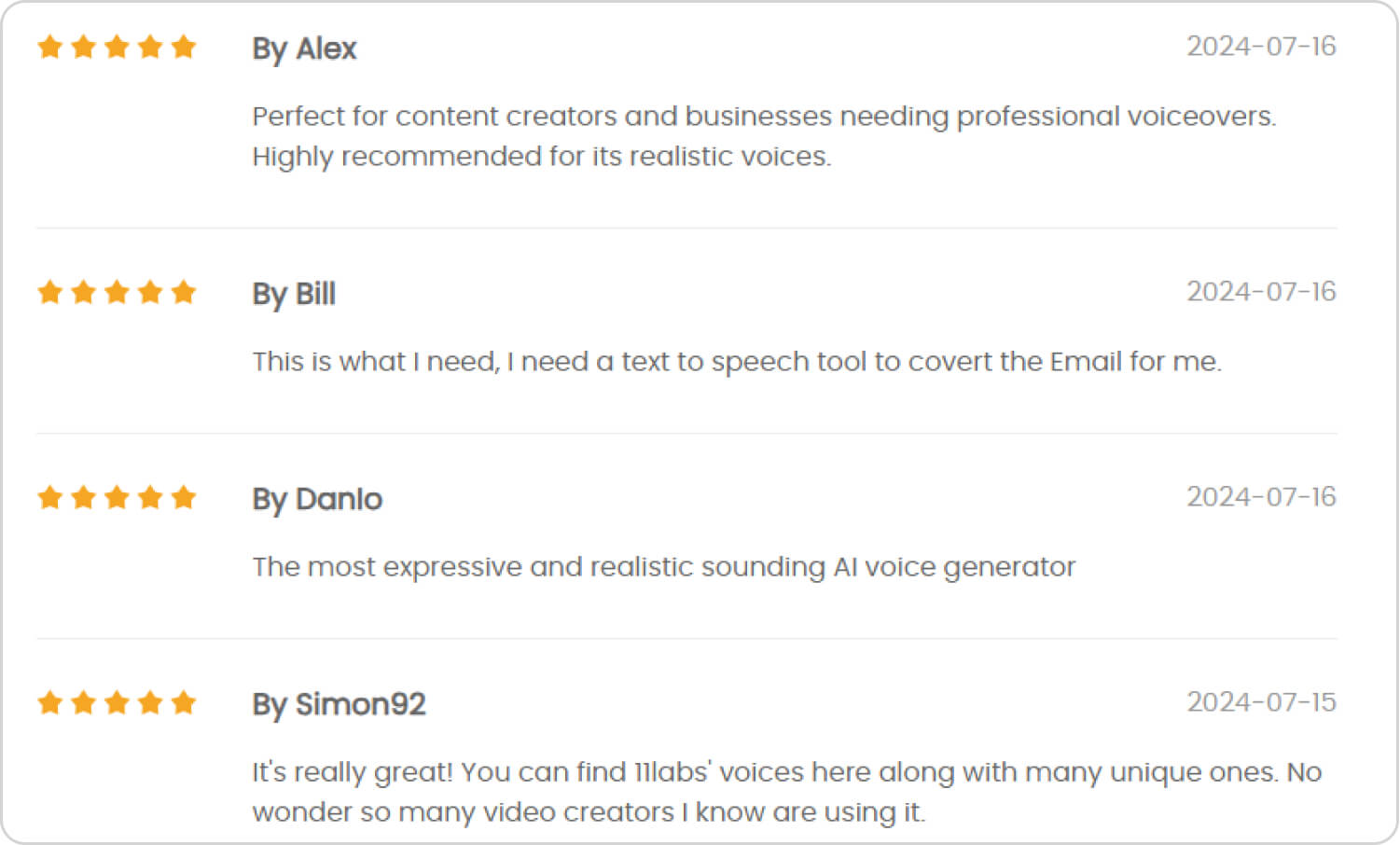 Price:
| Plan | Price |
| --- | --- |
| 1-month Plan | $14.95 |
| 1-year Plan | $39.95 |
| Lifetime Plan | $79.95 |
Conclusion
Star Trek ruled an era through its amazing original as well as fictional characters. Some of the characters and their voices are still liked by people, and they want to use them in their routine tasks.
If you want to generate the voices of the computer voices of Star Trek for your video content or podcast or audiobooks, iMyFone VoxBox is one of the most effective, efficient, and easy-to-use voice-generating software.