Ron Perlman has dubbed many projects with his diverse and professional voice. Do you also want to use Ron Perlman AI voice to add attractive narration to your videos? Today we will recommend two voice generators for you, used for text-to-speech and voice change respectively, allowing you to easily get a realistic Ron Perlman voice.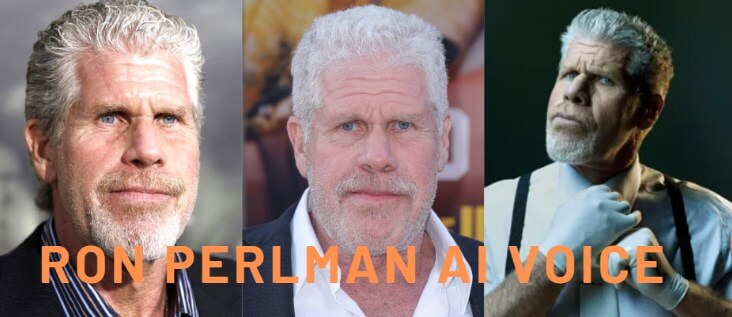 Part 1: The Career of Ron Perlman
Ron Perlman, born on April 13, 1950, is an American actor and voice actor. Some of his notable film roles include Hellboy in the "Hellboy" film series, Vincent in the television series "Beauty and the Beast," and various roles in films like "Pacific Rim" and "Blade II." In addition to his on-screen work, Perlman has lent his voice to numerous animated projects, video games, and audiobooks.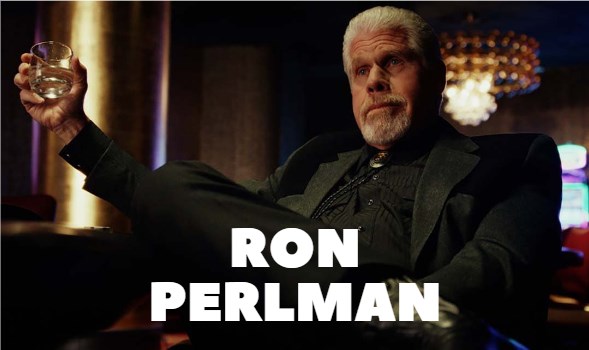 Here are some programs that Ron Perlman have voiced below:
"Batman: The Animated Series" - Clayface and Jaxton.
"Teen Titans" - Slade Wilson/Deathstroke.
"Tangled" - Stabbington Brother.
"Fallout" Series - Intros and outros of the "Fallout" video game series.
"The Elder Scrolls Online" - Abnur Tharn.
"Hellboy: The Science of Evil" - Hellboy.
Ron Perlman's rich, husky voice has made him a sought-after choice for a variety of roles, including narrators, animated characters, and video game characters. If you want to have a Ron Perlman voice, then you can try using a voice generator.
Part 2: How To Generate Ron Perlman AI Voice For Text to Speech?
1. VoxBox - Ron Perlman Voice Generator
If you want the Ron Perlman AI voice to generate voiceovers for your content, then VoxBox is your best choice. It is a professional dubbing tool that not only allows you to clone the voice of anyone, including Ron Perlman, but also provides other 3200+ voices for users to choose from. In addition, you can create your own dialogues using different voices using this voice generator.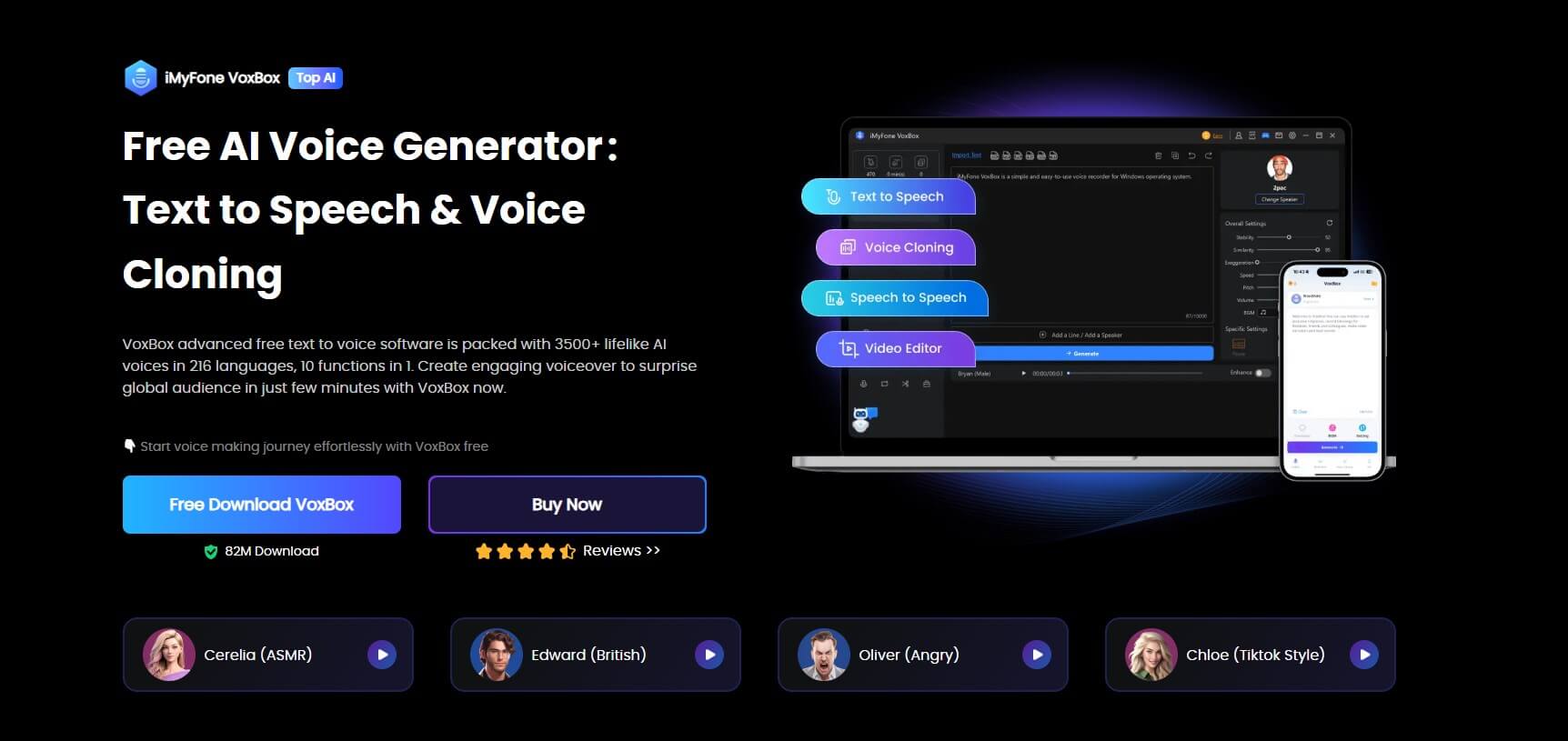 Steps to Make Ron Perlman AI Voice:
Step 1: Download and install VoxBox, then open it.
Step 2: On your left side, you will see "Voice Cloning" and click to enter it, then go to the cloning section.
Step 3: Upload the Ron Perlman voice file and click "Convert", wait a mins, you can get his voice and use it.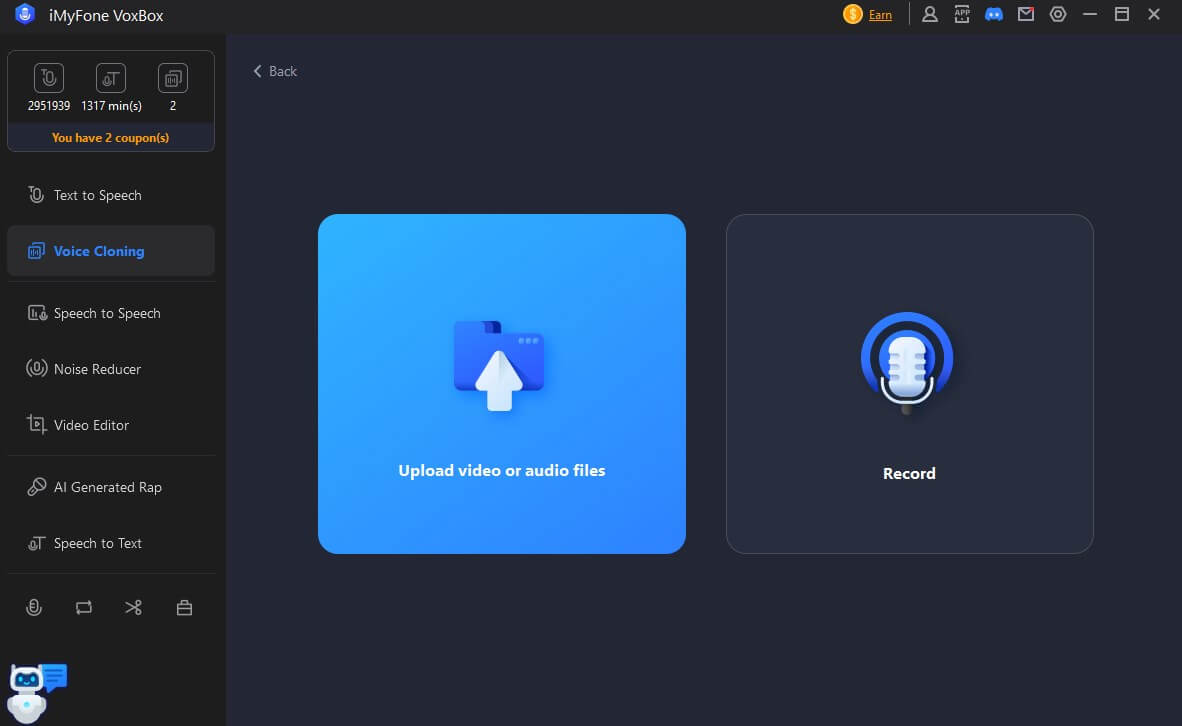 Step 4: Enter "Text to Speech", input the text and convert, it will generate a speech.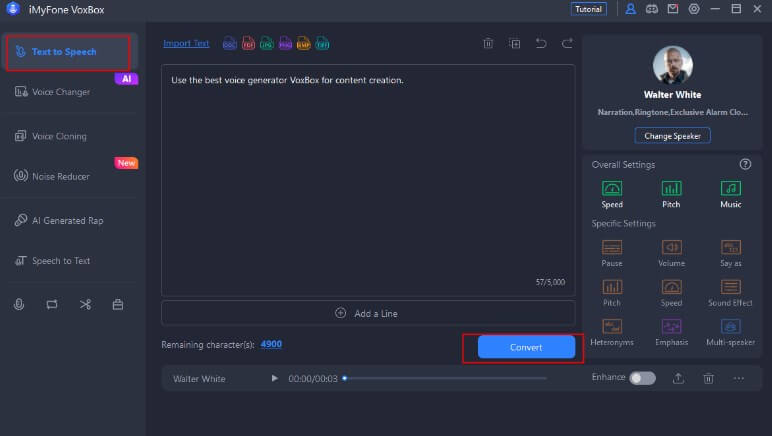 Key Features:
The voices included ranging from celebrites to virtual characters.

Create narrations for movies, animations, games and more.

Beginners will gain 2000 free characters to make text to speech.

Dubbing in 77+ languages and 100+ accents.

Get more high-quality audio with one click to reduce noises for dubbing.

Different formats to export and save on both computers and mobile phones.
Special Offer: Get Official VoxBox with A Discount
35% off Coupon Code: VOXBOXYT
Part 3: Ron Perlman AI Voice Changer in Real-time
MagicMic is a useful voice changer. You can use it to change your own voice into the Ron Perlman AI voice or other people's voices in real time. In addition, through its diverse features and more than 300 AI voice filters, it allows you to get a variety of very natural voices for use in chats and live streaming.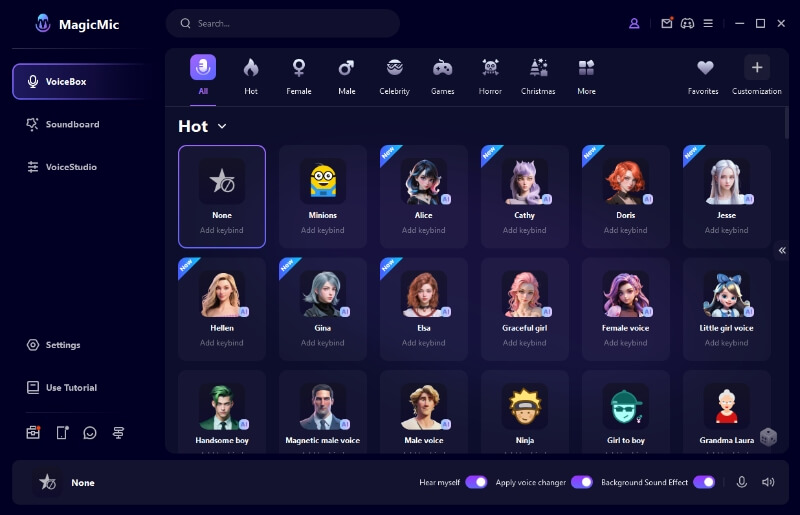 Key Features:
Provides 300+ voice filters for real-time voice changing, recording, etc.

It enables you to customize your sound.

Easily import audio as sound effects.

600+ built-in voice effects and 200+ voice memes.
Pros:

It can be played on third-party platforms.

Voice effects come with background sounds.

Wins, Mac, iOs and Android all supported.
Cons:

Free version has limited features.
Part 4: FAQs about Ron Perlman AI Voice
1. Where Can I Get Ron Perlman AI Voice?
You can generate and get Ron Perlman AI voice using voice generators, which is a good solution to save your time and cost. VoxBox and MagicMic are two tools with different functions for text-to-speech and voice-change, which all provides Ron Perlman voice.
2. Can I use Ron Perlman voice to dub in my videos?
Yes, you can. With a text-to-speech generator, you will generate voiceovers in Ron Perlman sound by typing the text and convert it with ease.
3. How tall is Ron Perlman?
Ron Perlman has the height of about 179.7 cm. He once mentioned his height in interviews.
4. What is the net worth of Ron Perlman?
Perelman was worth $19.8 billion in 2018 and as of September 2020, was worth $4.3 billion.
Conclusion
In short, if you need to generate a natural Ron Perlman AI voice or other voice actor's voice, the voice generator can help you. As a multi-functional sound generator, VoxBox includes TTS, STT, voice cloning and other features, and provides different celebrity voice options, allowing you to easily use your favorite voices in audio.