Cantonese is the language of the Canton people. It is a Chinese dialect that is more common in South-eastern China and Hong Kong. However, it is hard to find professional transaltors who have a natural accent if you want Cantonese text to speech conversion. Therefore, we will share AI-powered tools you can use to create real Cantonese speech. So let's get into it.
Part 1: Amazing AI Cantonese Text To Speech Voice Generator
1. iMyFone VoxBox - Best Voice Generator for Cantonese
iMyFone VoxBox is a professional Cantonese text-to-speech voice generator you can capitalize. You don't have to worry about hiring professionals to do Cantonese voiceovers for videos, presentations, or whatsoever reason.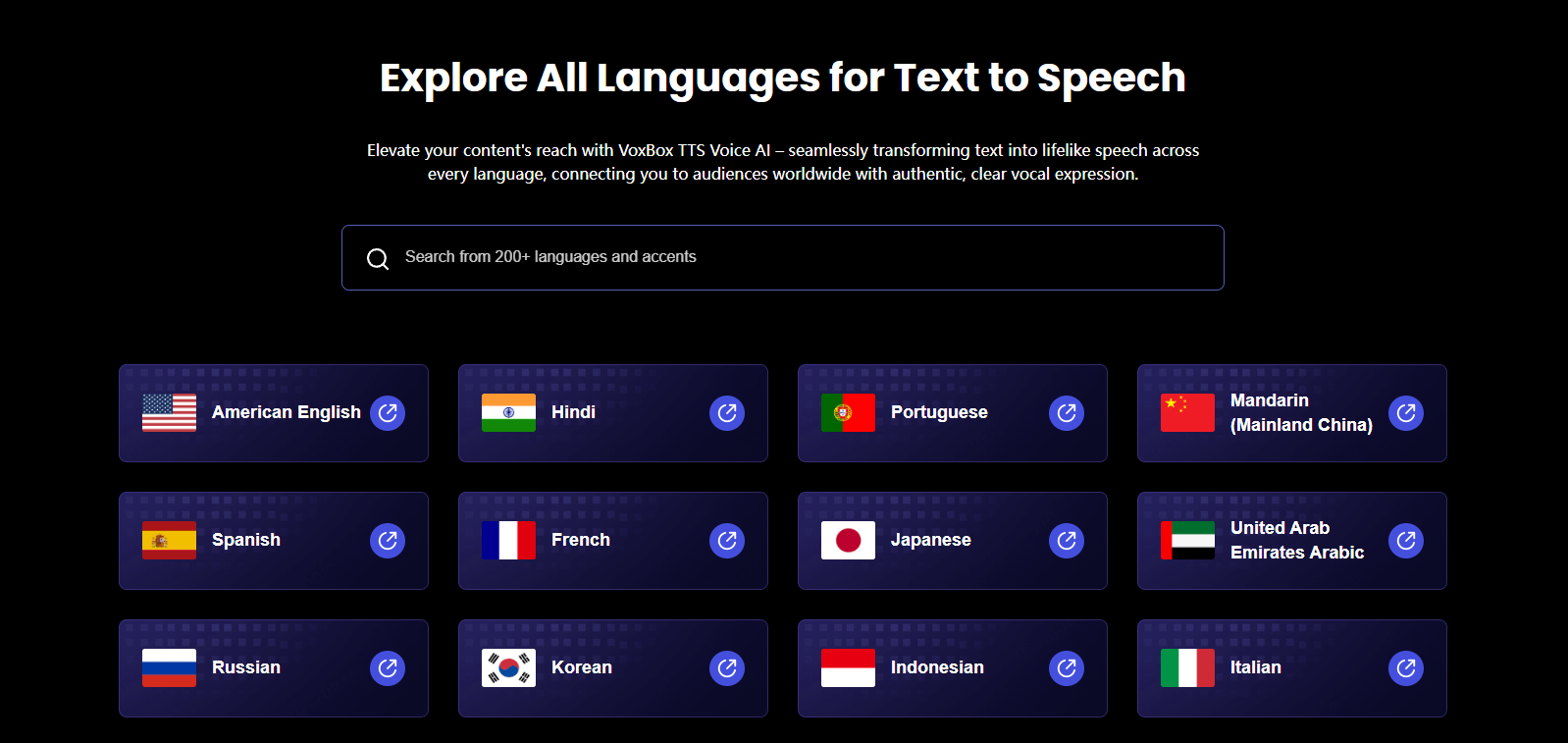 How To Use Cantonese Text To Speech Voice Generator?
Step #1: Download and install iMyFone VoxBox on your Windows OS from here.
Try it Free
Step #2: Go to the Text To Speech tab for Cantonese text-to-speech. Choose voice type, language, and voice gender.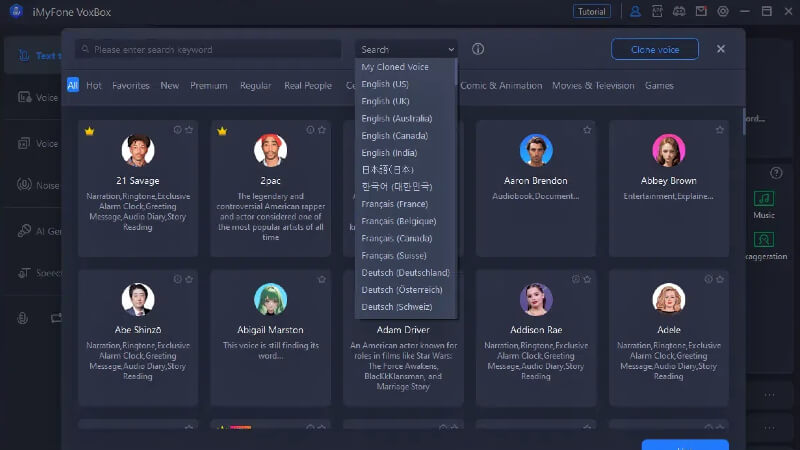 Step #3: Paste the text you want to convert and tap on Convert.
Step #4: Once converted, export the audio to your device and use it as required.
Key Features:
Realistic Cantonese text to speech voice generator.

3200+ voice filters & voice effects with46+ major languages support.

Ease to edit or convert the recorded aaudio files.

Multiple output formats supported, such as wav and mp3.
Pros:

Thousands of filters and effects.

Available for personal and professional users.

Multiple language support.
Cons:

Must get a premium subscription to unlock all features.

Not available for Android or iOS.
Watch this video to learn more about Best Cantonses Text to Speech Voice Generator VoxBox:
Try it Free
MicMonster is also a good choice as Cantonese text to speech voice generator. The online converter doesn't need any installation on your laptop or PC. You can also install it on your mobile devices with Android iOS.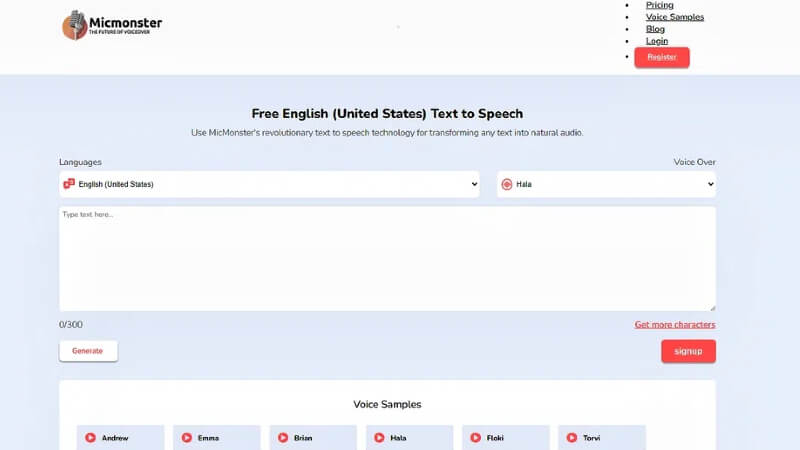 Key Features:
Online voice generation with a natural accent.

Choose from male and female voices.

Supports 140 languages that you can use for personal or professional purposes.

Advanced editor by adjusting tone, speed, pitch, emphasis, etc.
Pros:

User-friendly interface.

No installation required.

Available on Android and iOS.
Cons:

Voice editing is available in the pro version only.

The free version might generate unrealistic results at times.
Synthesia is also an online platform capable of doing Cantonese text-to-speech conversions with its AI technology. You can generate Cantonese voices in a natural accent to use for videos, presentations, and other purposes.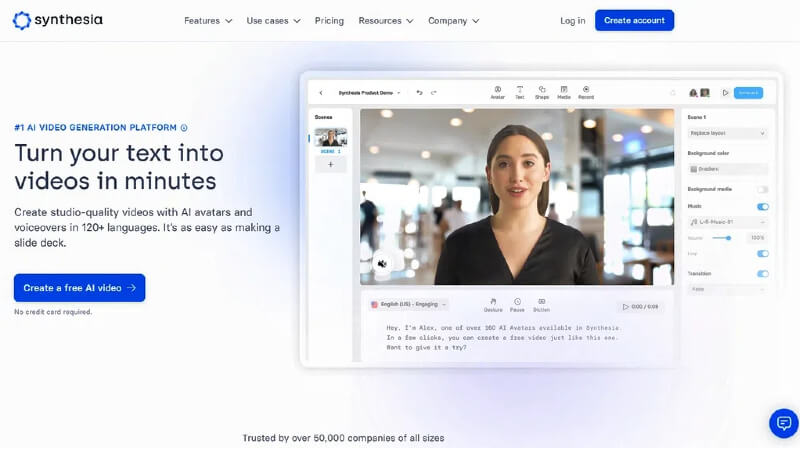 The main highlights of Synthesia are as follows:
Key Features:
More than 60 languages support.

Voice effects, filters, and natural female & male voices.

Freedom to adjust the pronunciation of different words.
Pros:

No need to hire professionals with the natural accent voice generation.

Fully customizable video templates are an add-on.

Multiple languages support with quick correction features.
Cons:

Premium pricing is not fit for individual users.

Lack of editing and mixing features.
Part 2: FAQs About Cantonese Text To Speech
1. Does Google Translate have Cantonese?
No, currently, Google Translate doesn't support Cantonese, so you have to rely on third-party tools like iMyFone VoxBox
2. How can I get a Cantonese translator?
You will either need to hire a professional translator or look for Cantonese to English translating software like Microsoft Bing Translator.
3. How can I use Cantonese text-to-speech voices to generate realistic speech for videos?
With iMyFone VoxBox, you can download the converted audio and use it in your videos with realistic accents and speech.
Conclusion
We have shared three different tools for Cantonese text to speech conversions. Each solution has its own strong and weak points. If you want the most natural accent and flow of Cantonese voice, we recommend downloading and isntalling iMyFone VoxBox on your Windows device.
On top of Cantonese, multiple other voices in different languages are also availabele on Voxbox, for instance,
Chinese
,
Hebrew
, Irish and so forth.
Try it Free