Text-to-speech technology is useful for a variety of reasons. but which can save time and money by automating the process of creating audio or voice content.
In this article, we'd introduce an anime character-Garfield, and who voiced Garfield, and how to use TTS to generate Garfield's voice for entertainment or advertising purposes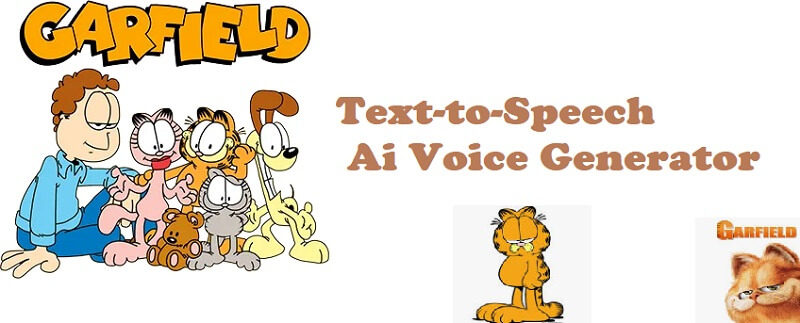 Part 1: Who is Garfield and His Iconic Voice
Garfield, the famous orange tabby cat, has been a beloved character for over 40 years. Created by Jim Davis, Garfield is known for his sarcastic wit and love of lasagna. However, another defining feature of Garfield is his voice. Since the creation of the Garfield cartoons in the 1980s, the voice of Garfield has been provided by actor Lorenzo Music, and later by Bill Murray in the live-action movies.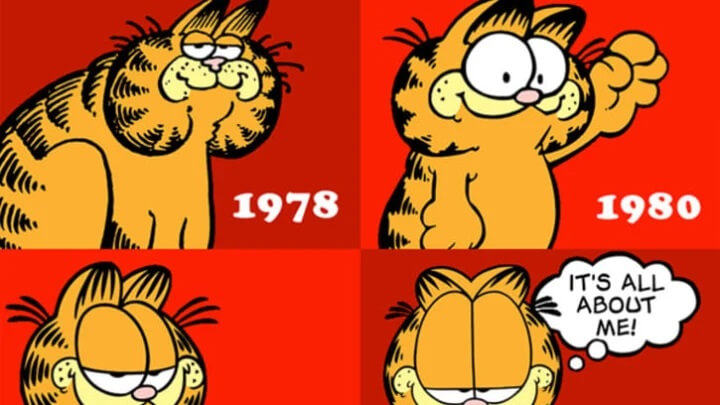 Part 2: Using Text-to-Speech to Generate Garfield's Voice
VoxBox is support convert text into 3200+ voices like SpongeBob, Kermit the frog, and other human-like voices.
VoxBox is a powerful voice generator that allows users to create their own voices for a variety of purposes, including voiceovers, podcasts, and even animated characters like Garfield. With Voxbox, you can generate Garfield's voice by following these simple steps: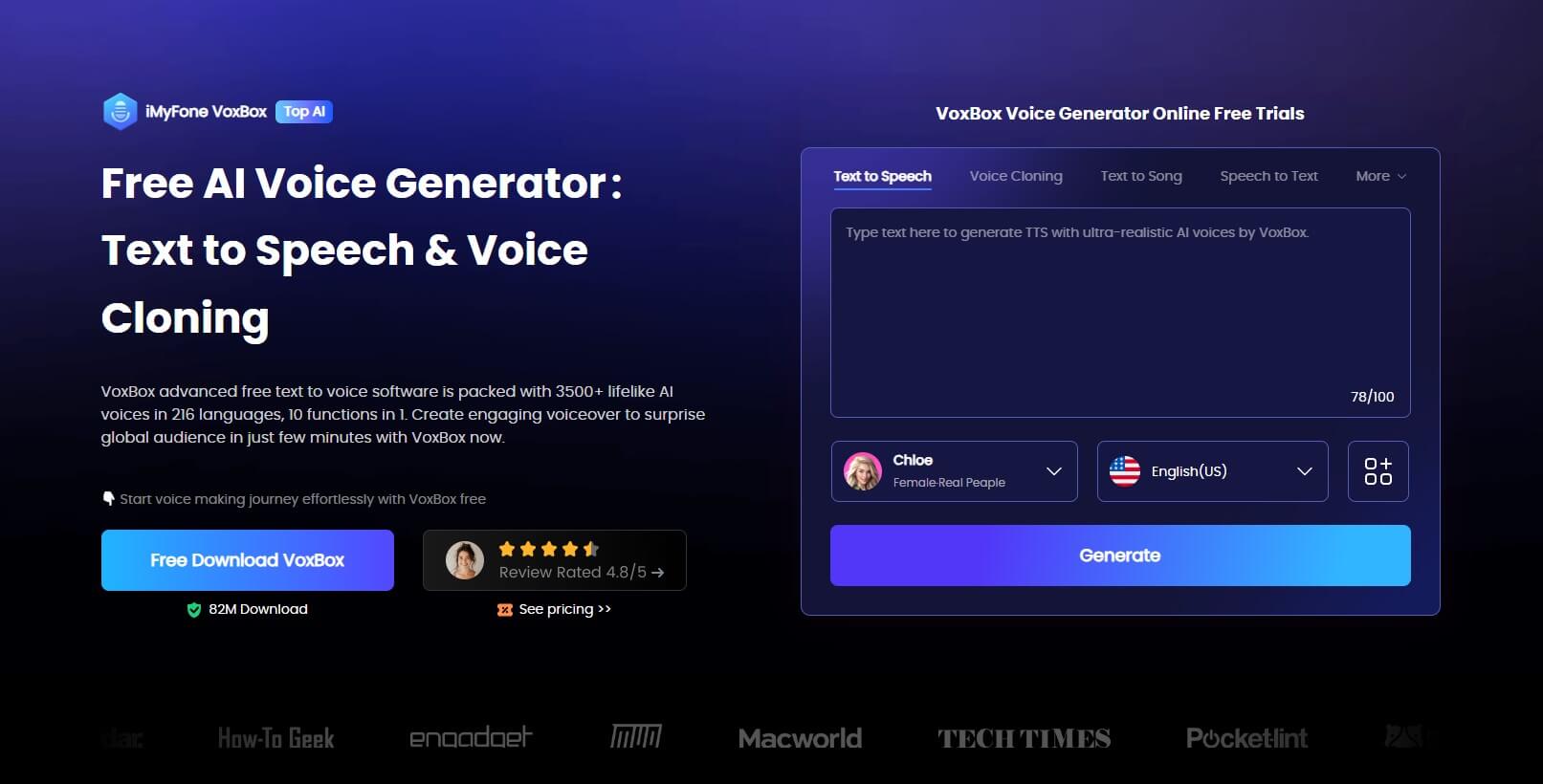 How To Use:
Step 1: Download and install the iMyFone VoxBox

Step 2: Open the software and select the Text-to-Speech option from the left sidebar of the main interface. then choose the voice "Garfield"

Step 3:Type your content or paste, then convert. and hit the "play" button to hear Garfield's voice!
Tips
Listen to the Garfield's voice Generated by VoxBox.

Features:
Supprted more than 3200 Character Ai voices.

46+ languages like Spanish, Japanese, French.

100+ accents like British, Aussie accent, etc.

You can clip, delete, cut, and trim any audio clip.

Multiple functions like text-to-speech, speech-to-text, voice record, video convert, voice clone, audio edit, etc.

More adjust parameters like Pause, Pitch, Emphasisc Volume, Speed, etc.

Privacy and security are guaranteed.
Pros:

Safe and reliable to use..

Clearly operation interface.

Processes TTS very fast.
Cons:

Compatible only with Windows. Mac coming soon
Part 3: Other Text-to-Speech Garfield AI Voice Generators Rcommended
If you're looking for a more advanced text-to-speech solution for Garfield's voice, there are a few options available:
1) Uberduck.Ai
This AI voice generator offers a range of natural-sounding voices, including a Garfield voice.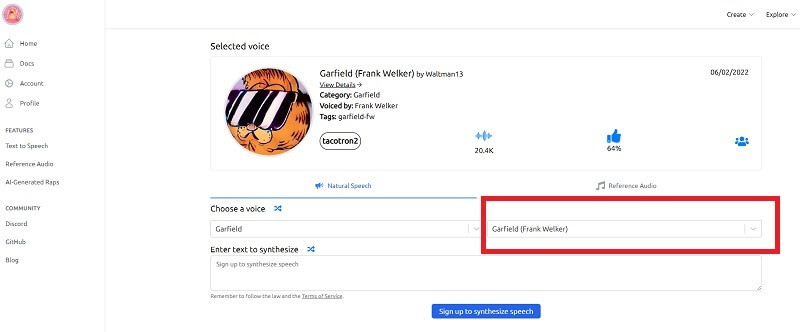 Features:
2) Fake You
Another popular text-to-speech AI voice generator, FakeYou offers a Garfield voice that's perfect for anyone who wants to create their own Garfield cartoons or videos.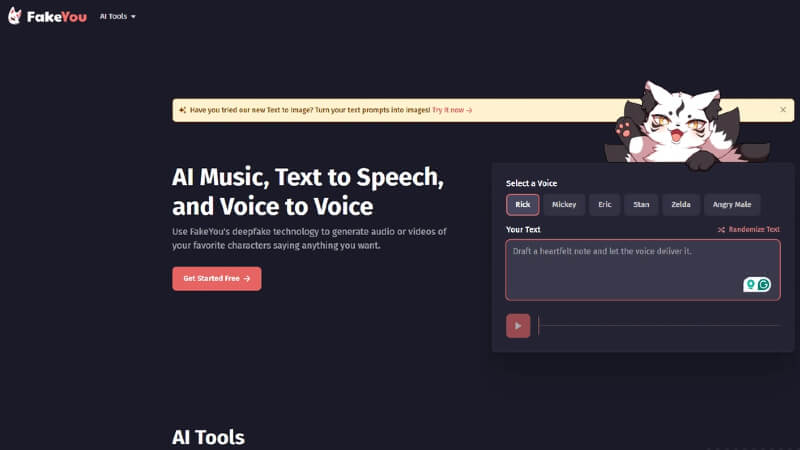 Features:
The list of categories to choose from includes anime, cartoons, games, movies, and more.

it also has different characters voices

Works and generates text-to-speech in a few seconds.

Does not require signing up, and the user can download the audio for free.
Conclusion
Garfield's voice is an iconic part of his character, and with the help of text-to-speech AI voice generators, anyone can create their own Garfield voice for their projects. Whether you're creating a cartoon, podcast, or video
In this article, we have introduced 3 text-to-speech generators to create Garfield's voice, But I'd love to recommend iMyFone VoxBox, cause it's fun, easy, and adds a touch of personality to any project. And with the wide range of customization options available, there's no limit to what voices you can generate.