Text To Speech(TTS) is an advanced technology to read aloud a written text for the user's convenience. It generates an audible text voice for the person who is facing difficulty while reading or has poor vision. It digitizes the text into your favorite voice within a few minutes. This feature reduces human effort by relieving them from focusing on reading.
In this article, we will give you a full review of Kidaroo TTS and mention it's one of the most helpful and intelligent alternatives.
Part 1:What's is The Kidaroo Voice Generator
Kidaroo is the famous orange kangaroo character voice that has an angry accent. People love listening to this type of voice because it has a strong sound to draw the user's attention. You can say that it has a slightly yelling accent because of its cartoon part.
The person or the kid who is a fan of Kidaroo's will love to read aloud the text in its voice. It makes it more focused and entertaining to hear the familiar voice. You can also put this voice on a short video or create a dubbing video for entertainment and share it with your family and friends.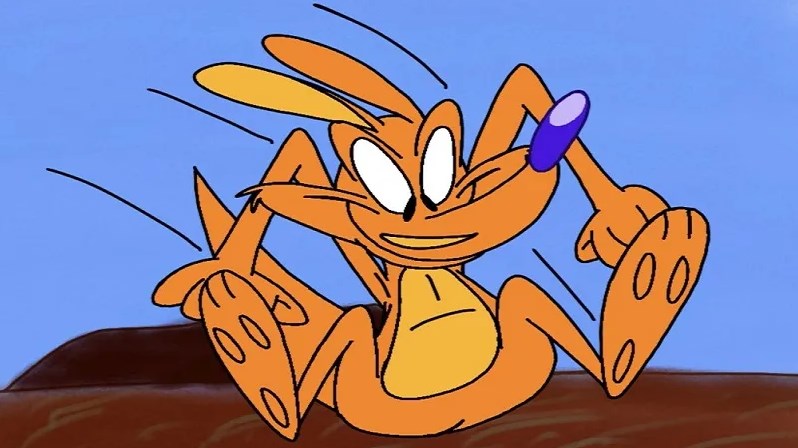 Part 2: Full Review Of Kidaroo Text-To-Speech Voice Generator
In this part, we will discuss and review an online Text-To-Speech voice generator to convert the script into the high-quality voice that you like. Let's know all the reviews about the tool and extract the pros and cons of it.
Narakeet is an online tool that converts text into high-quality video or audio. The most prominent feature is that it can convert PowerPoint lecture slides to a read-aloud video for students' convenience. The best thing is that it is an online tool requiring no application download. It has a simple interface that a beginner can also use. You must sign in to your account and extract the speech from the provided text.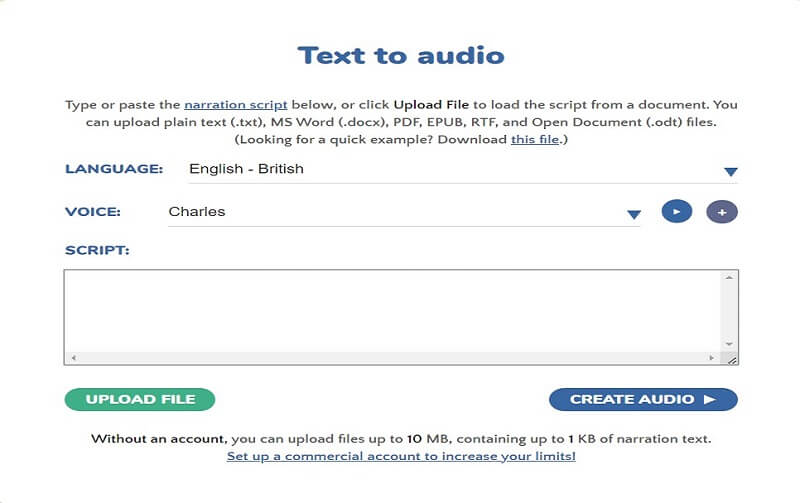 Narakeet can convert your written lectures into a video for better visualization. You only give the input as text and extract the output in audio or video in no time.
Features:
The video quality that you will get after conversion is high definition.

It has more than 500 voices stored with the most accurate text conversion.

It has 80+ languages stored with natural voices.

You can use character voices like Kidaroo and many others free of cost.
Pros:

You can use the continuous video automation feature to carry out multiple projects simultaneously.

Convert the text into short videos for marketing and promotional strategies.

It creates a text script for the guideline if you upload a video.

Narakeet can export the output of the TTS at a faster rate.
Cons:

You cannot use it when you are disconnected from your internet.

You have chances of the progress getting lost due to the internet failure.

The import rate is quite slow when it comes to exporting larger videos.

The pricing plan is higher to unlock premium features as compared to others.
Part 3: Another Kidaroo TTS -Alternative Recommend-VoxBox
If the online tool isn't convincing, we also have the best alternative to create the TTS with efficient software. Let's see all the details about the software and analyze its advantages.
iMyFone VoxBox iMyFone VoxBox is an intelligent software that is well known for the accuracy of converting written text to speech without making any errors. It also has a huge library of stored voices that includes AI and robotic voices. You will feel the voices as natural, which makes them more prominent.
iMyFone VoxBox is user-friendly software with an engaging interface. You can choose between your favorite character or hero voices. It never leaves a single word while converting into speech, which expresses this software's high accuracy.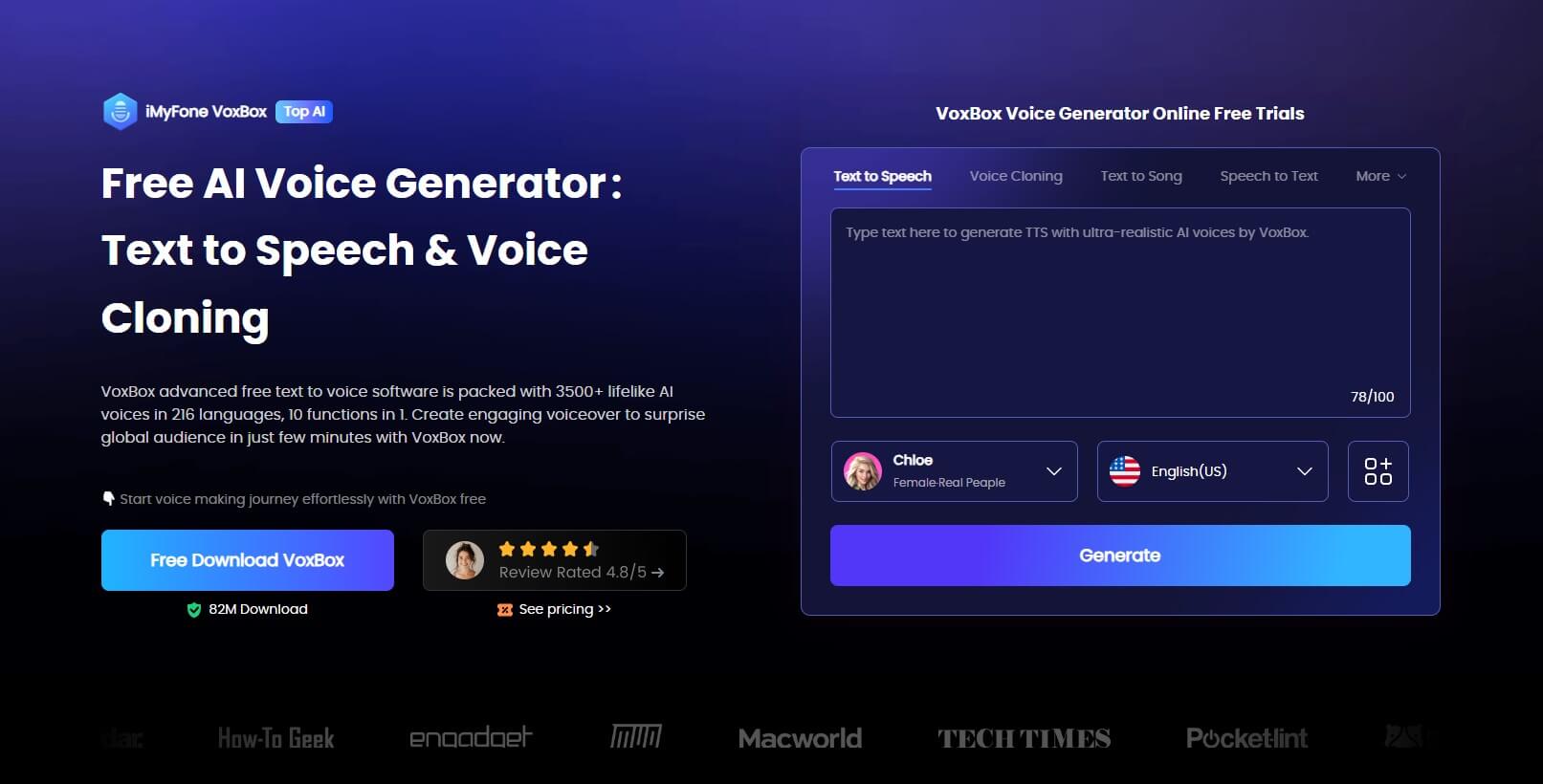 Features:
It has 3200+ realistic voices stored that you can use free of cost.

Supported more than 100+ characters voice to choose from

Supported muti functions like TTS, STT, Voice record, video convert, edit, etc.

The multifunctional software allows you to change the speech's speed, emphasis, pitch, and volume.

You can select the input and output formats and also convert the file format separately.
Pros:

The copy-and-paste feature can save you from continuous typing.

It doesn't display multiple ads while converting the text.

You can increase the audience of your webpage and YouTube channel.
Cons:

It will cost you higher as compared to the services provided.

The uploading and downloading speed are slow, which is quite disturbing.
Reviews:
The people choose iMyFone VoxBox because it has 46 languages stored that support most of the audience. According to the reviews, people love to create dubbing videos in cartoon character voices. The clients are happy using the software because of no ads policy or crashing issues.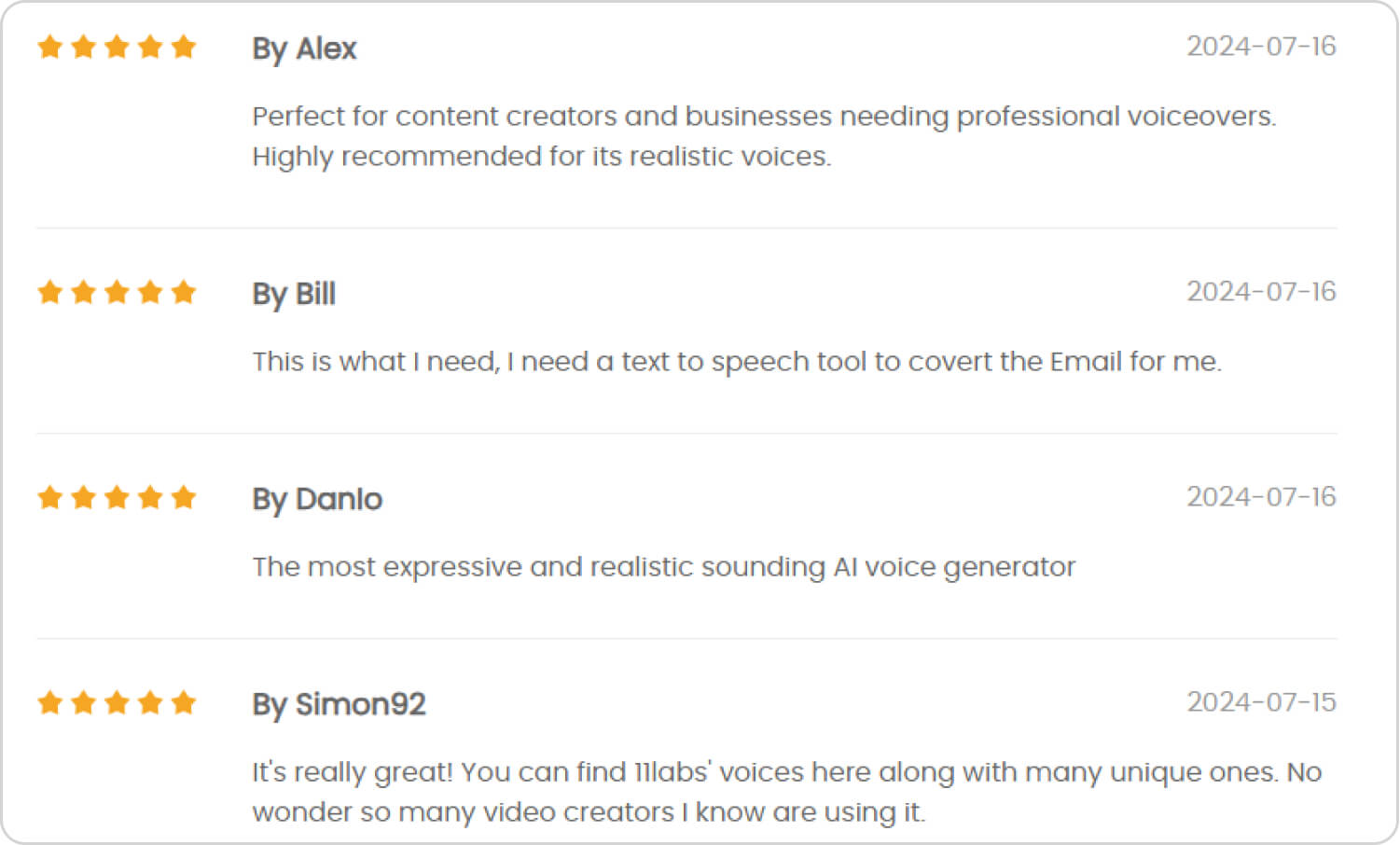 Price:
| Plan | Price |
| --- | --- |
| 1-month Plan | $14.95 |
| 1-year Plan | $39.95 |
| Lifetime Plan | $79.95 |
Watch this video to learn more about the Best DJ Voice Generator-iMyFone VoxBox:
Conclusion
You can convert your scripts or subtitles to Kidaroo voice with the discussed tools in this article. There are many online tools and applications available. Still, we recommend you use iMyFone VoxBox, which has a more massive library of stored templates than any other software with the highest success rate.