Are you looking for proper guidelines to create a hilarious speech? If yes, then this article is perfect for you. We are going to share the importance of funny content in speech. We will also share the major points or guidelines that a speaker should add to his/her speech to win the audience's attention and appreciation.
Furthermore, one of the hilarious speech-to-text generators will also be discussed in this article. After reading this article completely, you will be able to use tool to make hilarious speech-to-text conversion.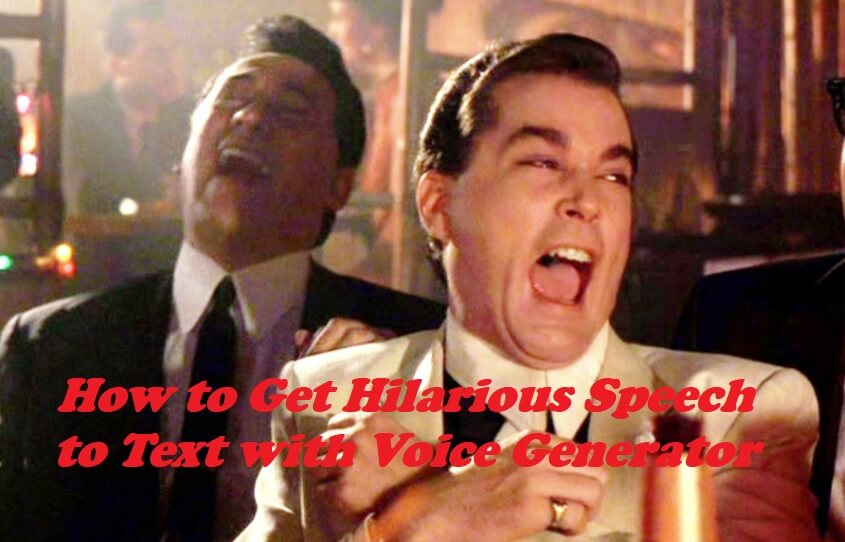 Part 1: How to Make Speech Hilarious?
Adding light touches of humor to the speech makes it more adaptive, interesting, and engaging for the audience. All professional speakers are very well aware of the importance of adding humor to their speeches.
The small hilarity shots make their message and its delivery more interesting and acceptable to the audience. Although it is a great way to win over the audience, it is not that easy at the same time.

Here are some basic tips or rules that a speaker should know before addressing any hilarious content. You can follow them to give your speech an attractive and bounding touch.
Start with a bang (a funny short story)

Identify the type of audience

Immediately move on after the hilarious touch

Create the best relaxing environment according to the audience

Avoid offensive or negative humorous content

After addressing any funny statement, let your audience enjoy it by pausing.

Answer the audience's questions in a funny way.

Use small, simple, and uncomplicated jokes
Part 2: Get Hilarious Speech to Text with AI Voice Generator
Now, we will see how to use software for the simple conversion of humorous speech to text. To do so, just follow the easy below-mentioned steps.
Steps to use:
Step 1: Go to the official website to download and install VoxBox.

Step 2: Click on the Speech to Text option on the left side of the screen, Click on the large central blur button of Add File and select the audio file from your device.

Step 3: Now, click on the Convert and then Confirm button. After text provided into text form, You can also choose the language from the top of the screen.

Step 4: After a few minutes, the audio will be converted, and the text will appear on the screen. Now, you can export the text or copy it for further use.
Part 3: Reviews of Hilarious Speech-to-Text Generator
iMyFone VoxBox is a realistic and sharp voice-generating and managing software. It is available for Windows for hilarious speech to text and other conversions of data among various formats. The software offers a strong AI-based algorithm to perform all the tasks automatically and accurately.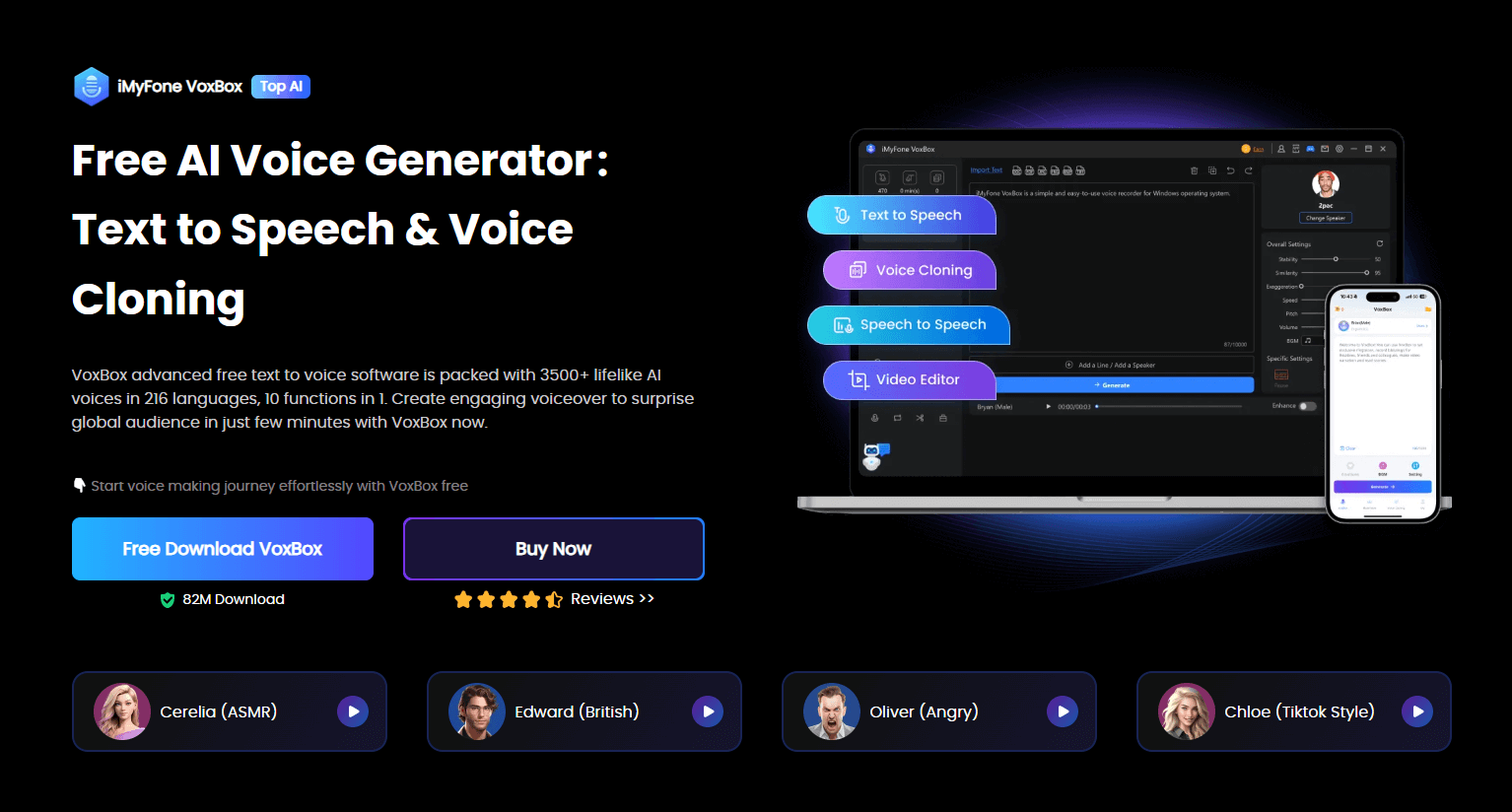 Features:
Access over 3200 realistic voice effects, including famous voices like Talking Ben, SpongeBob.

Choose from more than 46 different languages, such as Spanish, Japanese, and French.

Select from over 100 country accents, including Italian and South-African accent, to use in your audio.

Edit your audio by clipping, deleting, cutting, and trimming any audio clip.

Adjust various audio features, including pause, pitch, emphasis, volume, speed, and add BGM and sound effects.

Enjoy multiple functions, including Text to Speech, Speech to Text, Voice Record, Audio Edit, and Voice Clone.

Ensure the safety and security of your software while using the product.
Pros:

Offers funny cartoon character voices available for you.

Results are generated within few seconds.

iMyFone VoxBox has a huge library of realistic AI voices.
Cons:

It needs to be installed by yourself.
Reviews:
iMyFone VoxBox has 348 honest, straightforward, and positive user reviews from all around the globe. It bears a 4.9 / 5 stars user rating with a highly appreciative return response rate.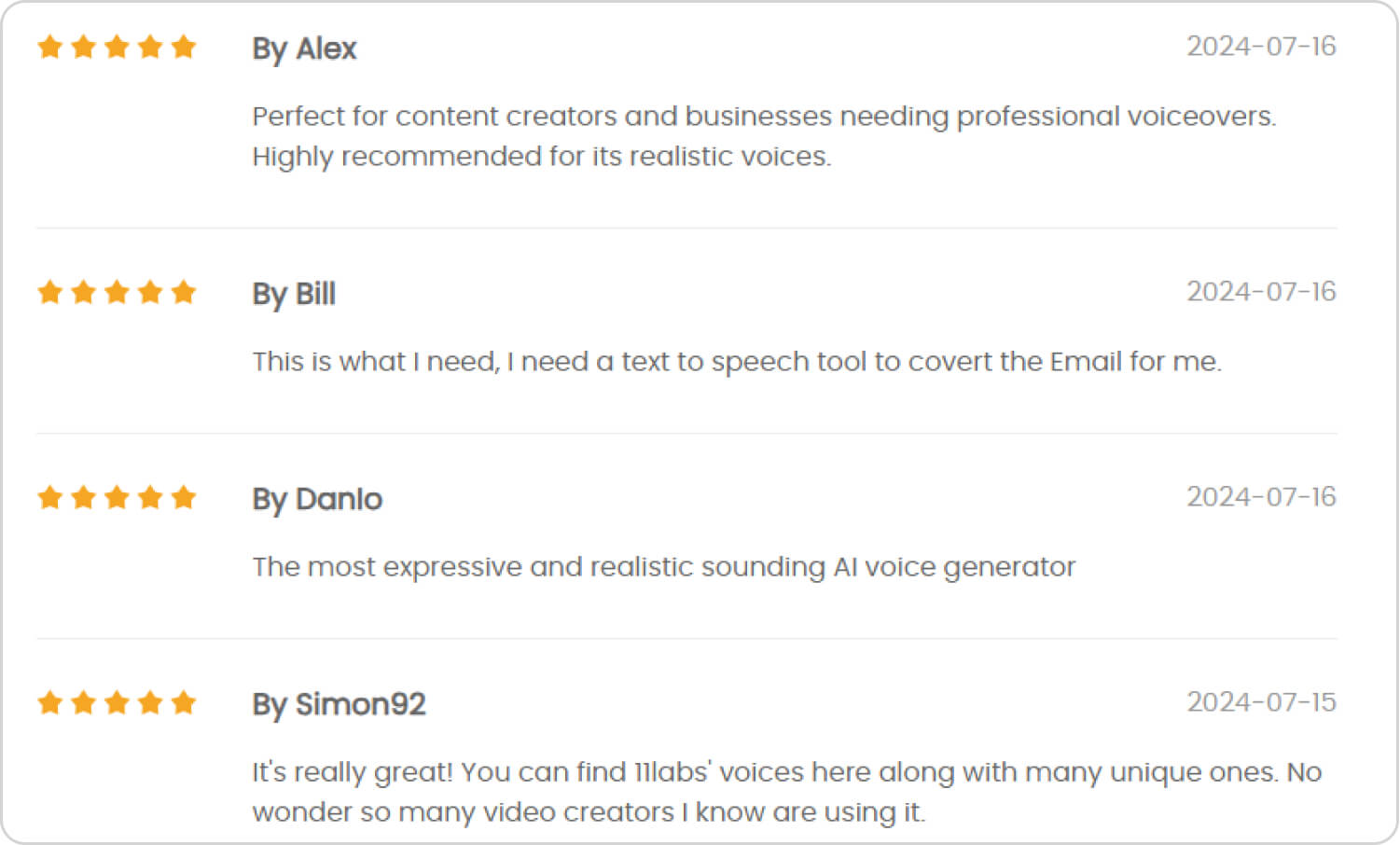 Conclusion
Adding funny parts to the speech is a good way of catching the audience's attention and engagement for smooth sessions. But again, it requires some tips and tricks to make the address enjoyable and helpful.
Due to these reasons, we recommend that you can choose the TTS generator like VoxBox to accomplish a goal of hilarious speech to text without any cost. So don't hesitate to download and try it.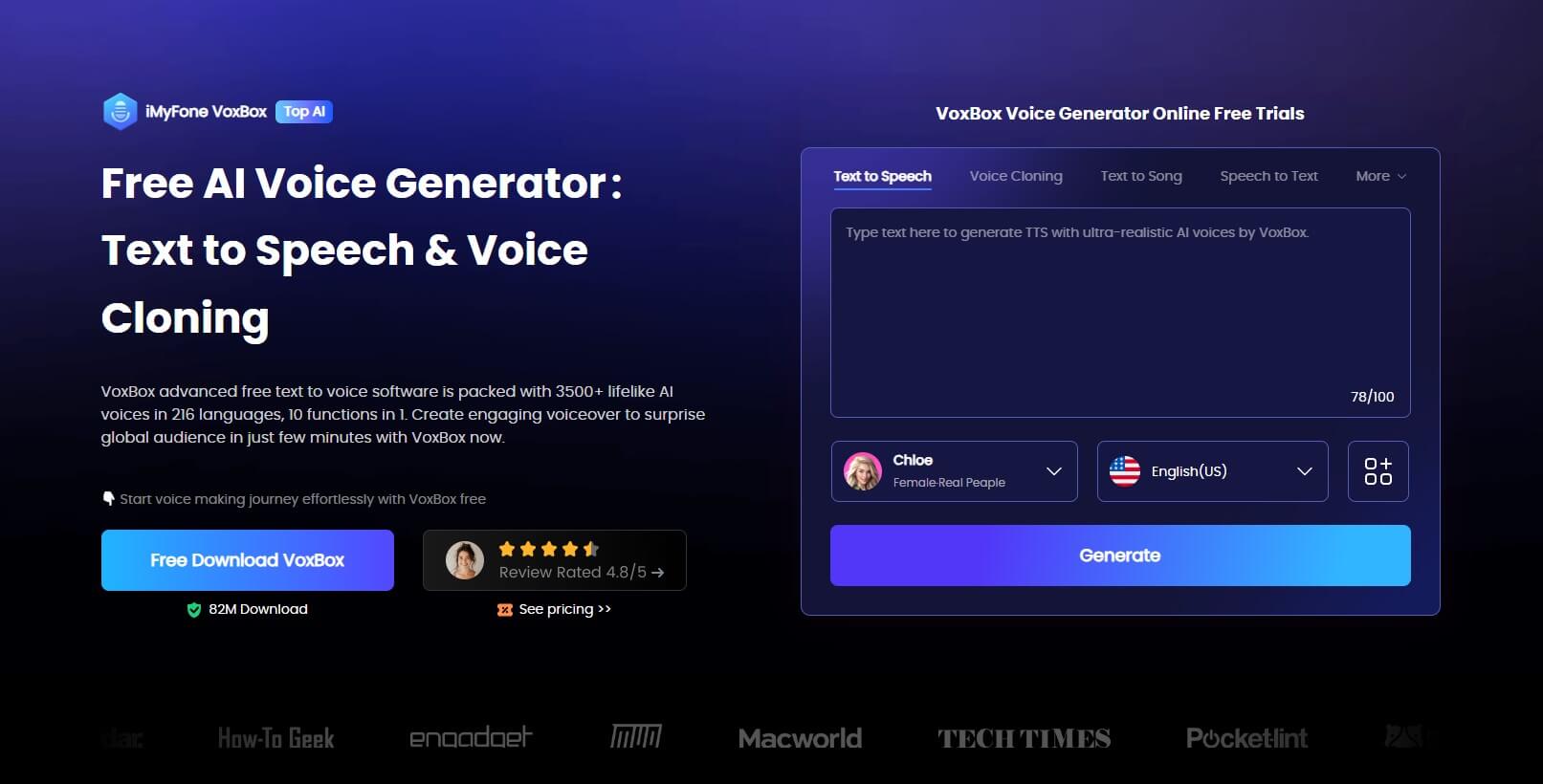 Watch this video to learn more about the Best TTS Tool iMyFone VoxBox: