Speech-to-text and voice recognition are typically part of the operating system software, on mobile or PCs, to utilize the AI assistant and many other functions. It allows you to convert your voices into Computer generated AI voices. It means you can use your speech, and the computer program will write it for you.
If you multitask and want to write long emails and quick comments, you can use speech to text on your Mac. In this article, we will guide you on how you can use speech to text Mac.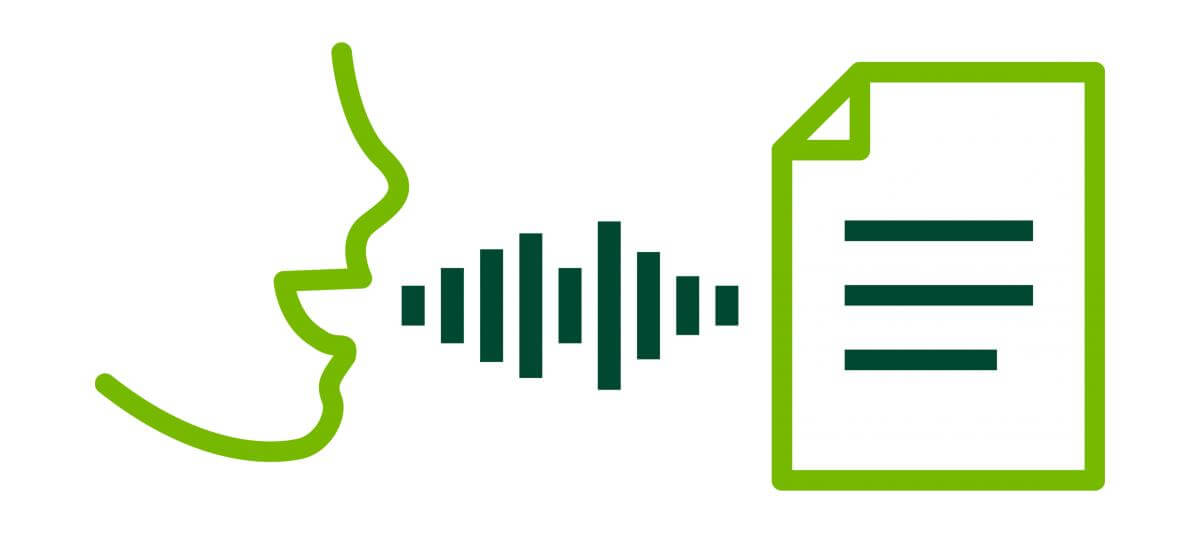 Part 1: Detailed Guide – How to Set Speech to Text for Mac
Speech to text is a valuable tool for Mac users. This tool allows Mac users to write any text or words on any page. Otherwise, you can use your keyboard. Speech commands allow you to punctuate and format anything, e.g., line breaks and symbols.
How to Steps:
Step 1. Start by going to "System Preferences." When you click on the Apple logo, you can find it right at the top left corner of your screen.
Step 2. Click on the "Keyboard" to activate STT.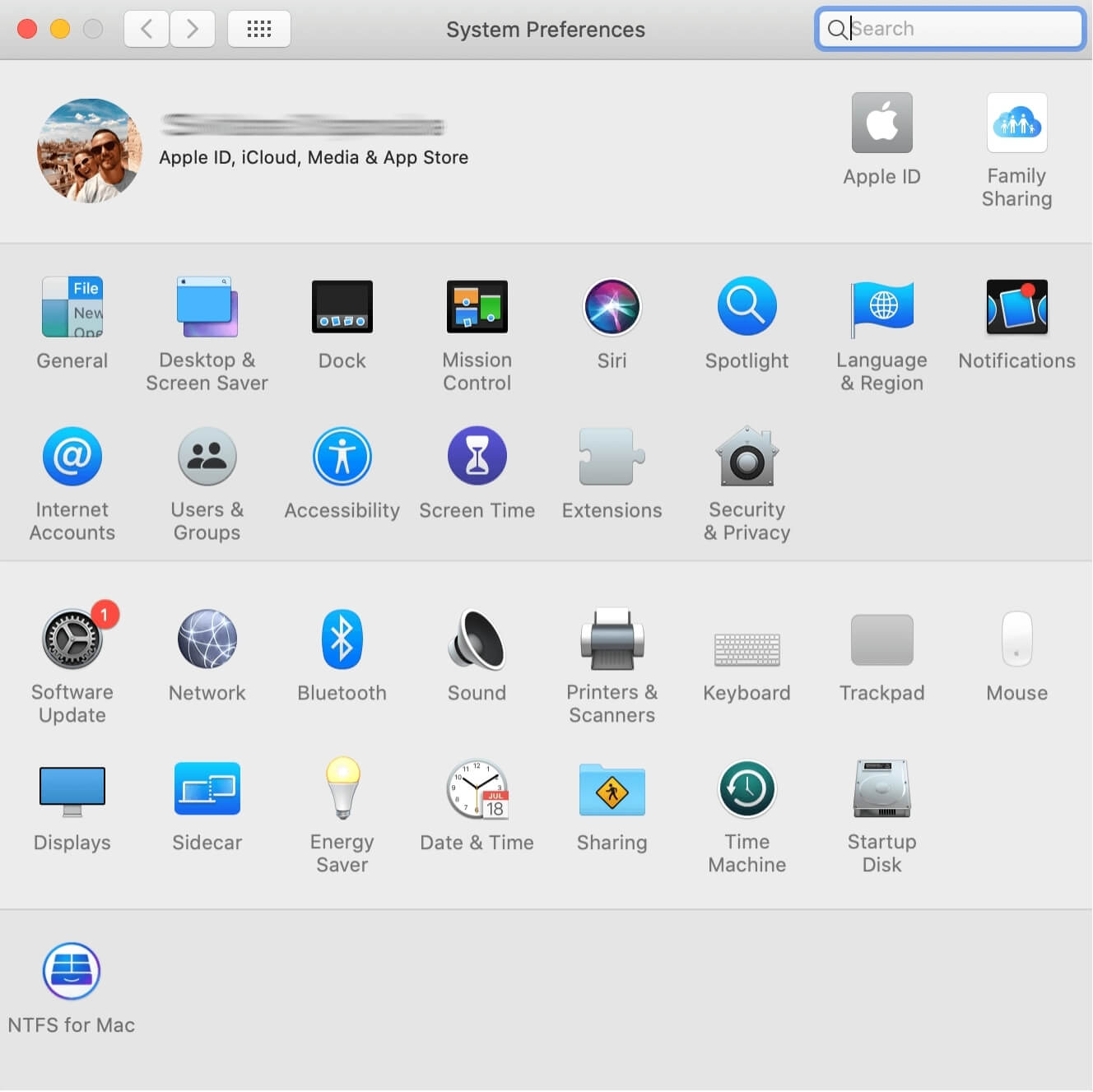 Step 3. From there, you can go to the "Dictation" menu to change settings.
Step 4. Click on "Dictation," which will turn "On" in the dictation menu.
Step 5. Here you can turn on enhanced dictation because it gives you many more options but might take processor power.
Step 6. You now have to select your native or most used language and add a specific shortcut for it.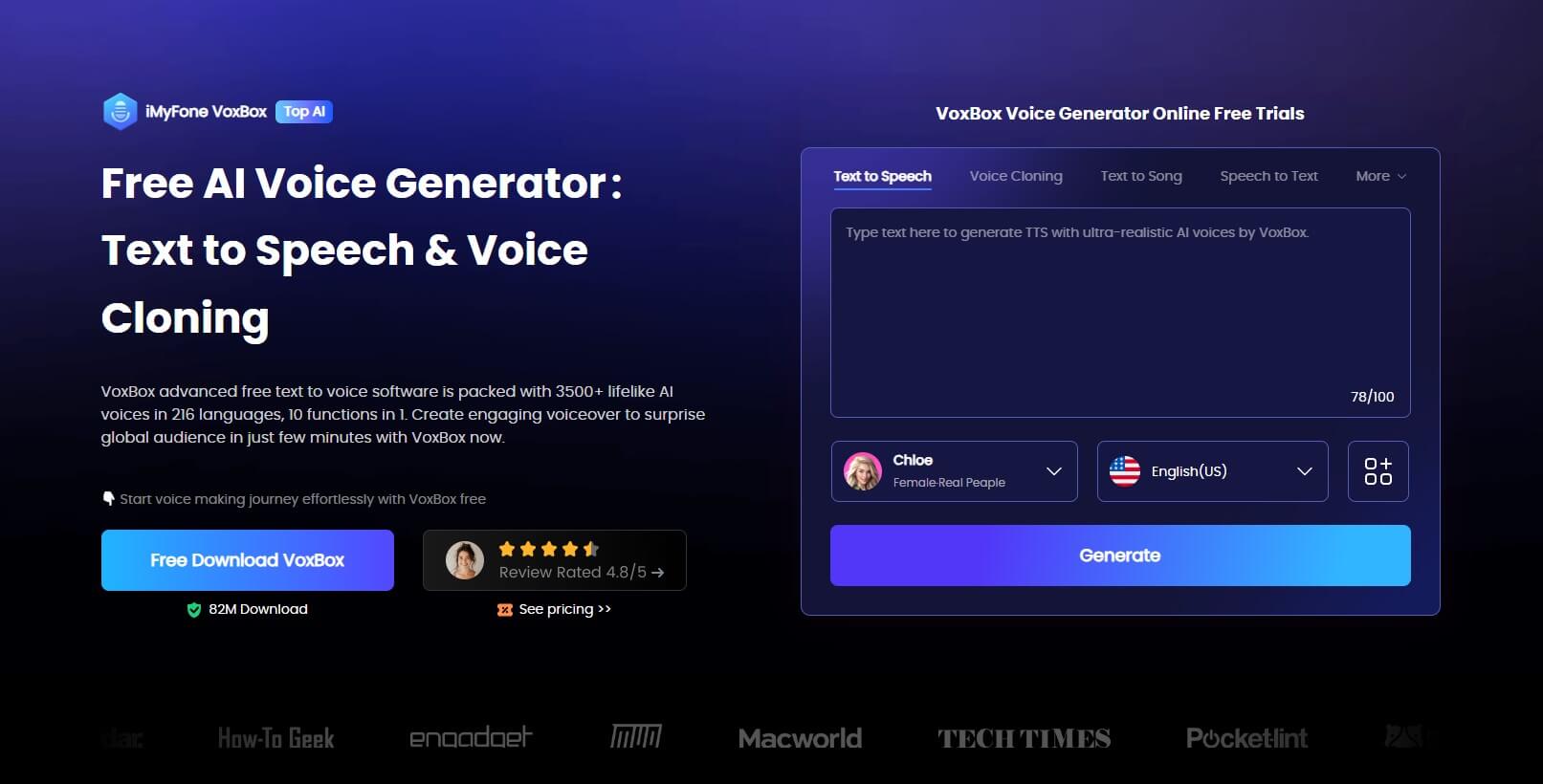 Pros:

People with physical disabilities can use speech to text.

This Mac tool is especially great for those situations where something will prevent them from using a keypad or keyboard.

You also can use your phone for speech recognition from anywhere without using the keyboard.
Cons:

It also takes too much time to learn the speech to text tool.

Sometimes it uses lots of memory to set up the program.
Part 2: Powerful AI Speech-to-Text Tool for Mac
Speech to text Mac tools is becoming more popular after the widespread of Speech recognition. Speech to text tools helps peoples to save time instead of wasting time typing. Speech to text tools allows content creators to transcribe videos and audio easily.
VoxBox is a real-time speech to text generator tool. VoxBox gives customized sound effects to all your sounds and media. You can customize voices like many actors and share them with your friends. You will enjoy these VoxBox features by customizing your voice tones and pitches.
Key Features:
You can customize your speech to text voice with multiple available voice skins.

VoxBox has been available in the market as the best voice changer tool and is well known for its multiple features and perks.

Streamers and gamers have widely used it to enhance the quality of their streams.

With the help of this, they are auto-enhancing their sounds and pitch.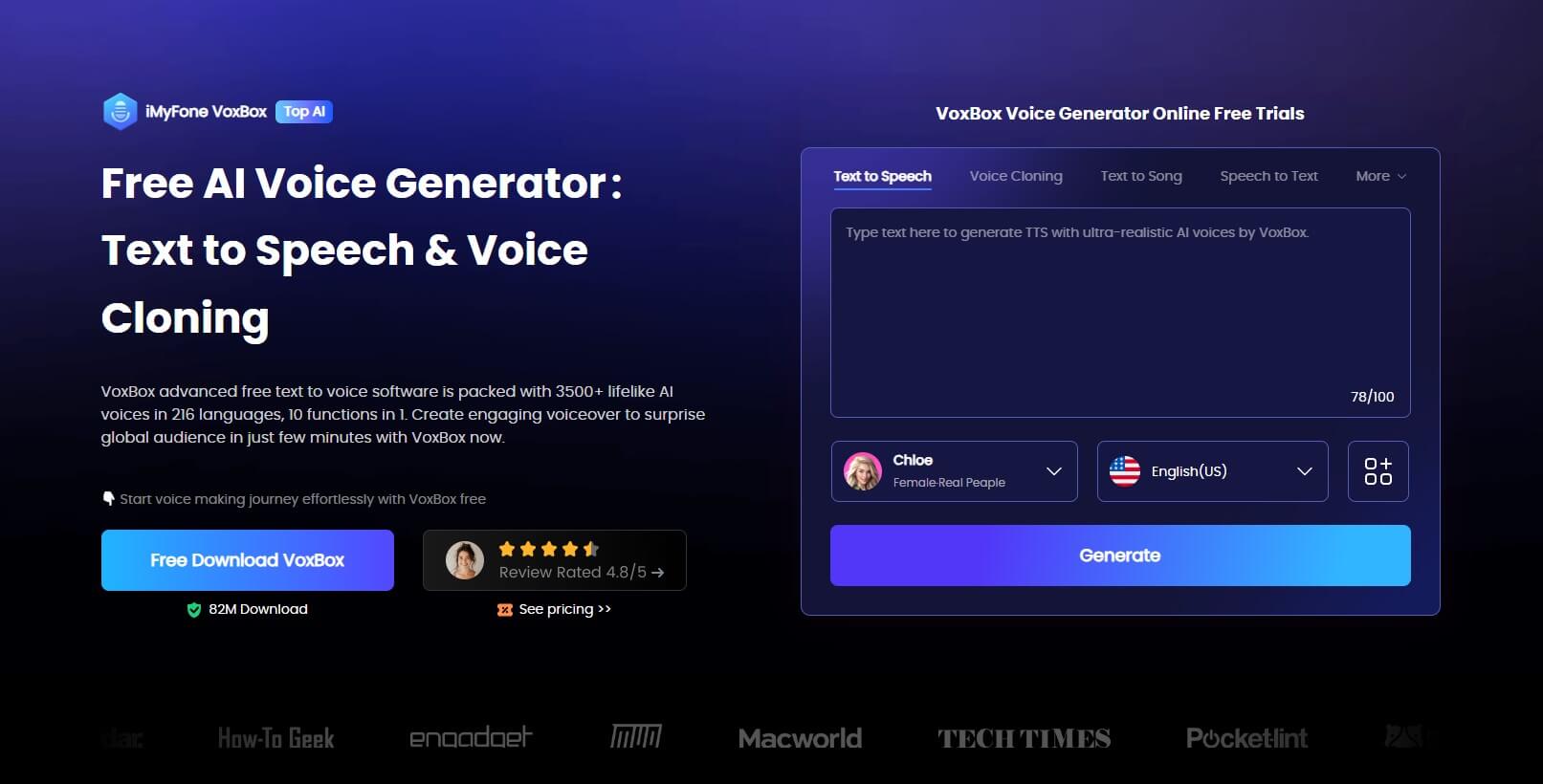 Pros:

Users can customize their audio files using large skin selection and sound effects.

VoxBox does not share any user data anywhere. It is safe and easy.

You can cut, delete, restore, and cancel your audio and video clips from VoxBox.
Cons:

Sometimes it crashes on windows.
Pricing:
VoxBox has three plans which are given below.
· Monthly – $14.95
· Yearly – $39.95
· Lifetime – $79.95
Part 3: FAQs About Speech to Text Mac
1. How to Enable Voice Dictation On Mac?
Start by going to "System Preferences." When you click on the Apple logo. You can find it right at the top left corner of your screen. Then click on the "Keyboard" to activate STT. As the article above mentions, head to the dictation options and turn it on plus. You can also turn on the Enhanced Dictation feature for more accuracy and options.
2. Is There Any Speech-to-Text Generator for Mac and Win?
Many speech-to-text generator tools are available on the internet, but if you are looking for something extraordinary, VoxBox is your great shot. VoxBox is a real-time text-to-speech generator tool.
You can create speech in many sounds and voices. VoxBox has many customizing options and sound effects. You can customize your voice and sound like Hollywood actors.
3. How to Do Text to Speech On Mac?
On your Mac, enter by clicking on the Apple menu, going to System Settings, then clicking Accessibility on the Mac sidebar. Click Spoken Content on the right. Turn on the "Speak selection."
On your Mac, press the specific key shortcut. When your text is selected, and you press the keyboard shortcut key, the AI will speak the selected text or sentence. Otherwise, AI will speak all the available text on the screen.
Conclusion
We utilized this article to teach you how to turn on the speech to text option in the Mac and which tool is best for text-to-speech, which is VoxBox. Speech to text Mac is the best and most specific feature for those who want to save time instead of typing with a keyboard, like long essays, discussions, and much more.
iMyFone VoxBox is the only tool that gives users many customization, tone, pitches, and sound effects options. One of the best features that users love is its celebrity voice effects by which users can fun their friends online.