No doubt, Skype is one of the most commonly used apps by millions of people. It is used by people worldwide to communicate with family members and friends. At the same time, many people look for the best skype voice changer to change your voice to a completely new one. Remember, not all voice changers are designed to be the same. For this reason, all you need is to choose the right voice changer for skype.
iMyFone MagicMic is a top-tier voice changer that supports a lot of programs including skype. You need to avoid low-quality voice changers that produce lag. In this article, we have come together with the best voice changer for Skype users. Read on to find out more!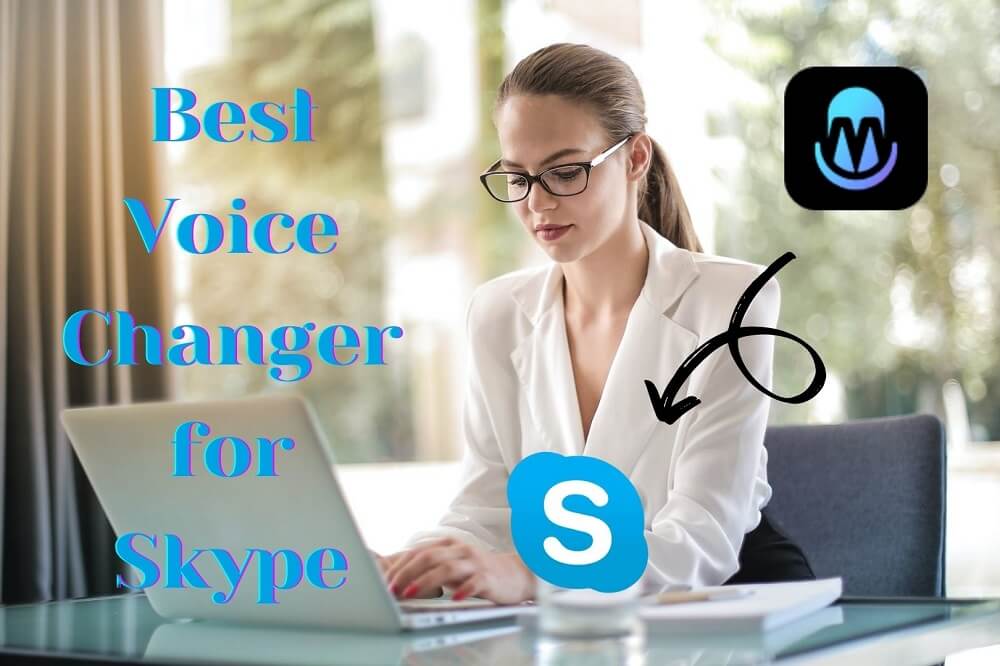 Part 1: Why Do You Change Your Voice in Skype?
Indeed, there are many occasions when you may need to change your voice on Skype. Also, changing your voice can help fool your friends or make a prank call. Furthermore, you can simply use the voice changer to add audio effects to your voice. Therefore, real-time voice changers are popular for a number of reasons such as adding voiceovers.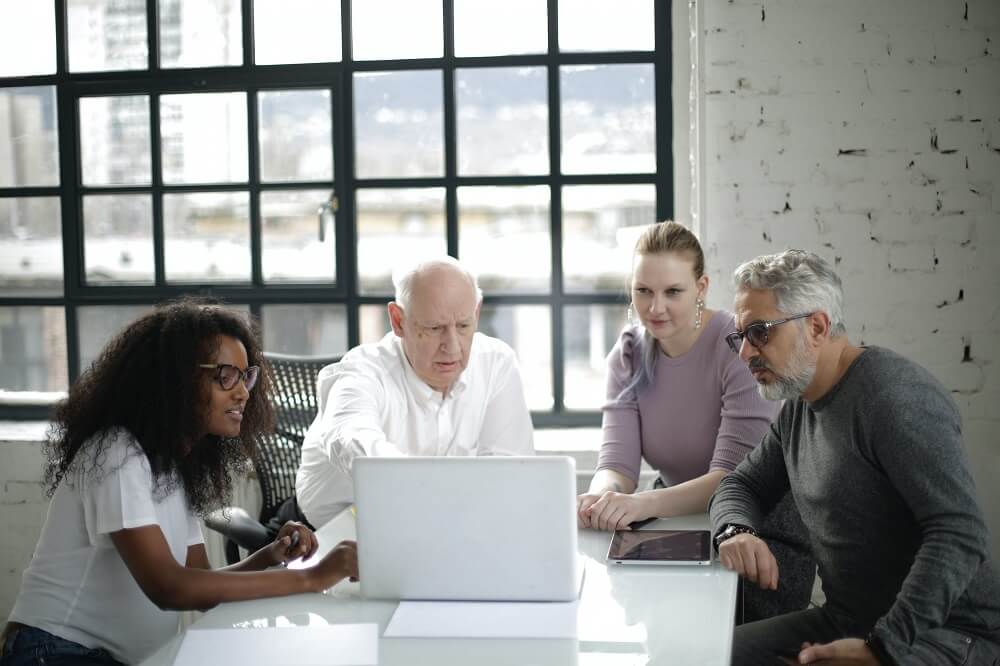 When you download a voice changer on the computer, it ensures powerful functions. iMyFone MagicMic is a perfect voice-changing tool that offers Male, Female, Monster, Robot, Alien, Transformers and many other voice effects. It allows you to choose from 48+ voice effects.
Here are a few reasons why do you need to change your voice on Skype:
Make a prank call: If you want to make a prank call on Skype, look no further than voice changing tool. Such a tool comes in handy to fool your fellows or friends.
For Fun: A voice changer is all you need to make your online class more fun. For that purpose, it is used by many students.
Be Anonymous: Want to keep your skype call more private? MagicMic can help you stay as anonymous as possible.
There are many more reasons to use live voice changer for skype. Regardless of the reasons, let's find out how to change the voice in Skype. Of course, the best voice changer lets you change your voice in easy steps.
Part 2: How to Change the Voice in Skype
Wondering how to use voice changer for Skype? iMyFone MagicMic is very simple and easy to use. It is well equipped with a range of advanced voice-changing effects to meet all your needs. Whether you want to change your voice to Female or Monster, MagicMic is an ideal choice. Most importantly, it supports several platforms such as Skype, Discord, PUBG, etc.
Here is how to change your voice on Skype.
Step 1: Install & launch MagicMic
To begin with the voice changer for Skype, you need to download and install iMyFone MagicMic on your device. After that, make sure to launch MagicMic.
Step 2: Run Skype
Once you have launched the MagicMic, run the skype and log in to your account. Go to Settings > Audio & Video.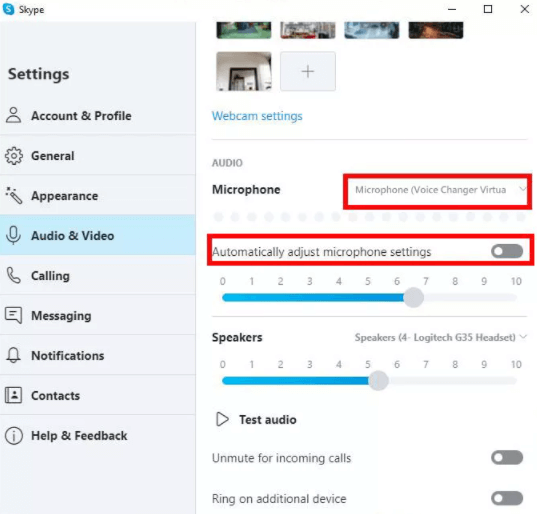 Step 3: Select Microphone & Save the Settings
Under the Audio & Video tab, you will need to choose Microphone (Voice Changer Virtual Audio Device). In the last step, all you need is to save the settings.
Learn this in video version!⬇⬇⬇
As you can see, MagicMic is straightforward to use, which makes it the best free voice changer for Skype. Want to know more about MagicMic? Keep scrolling down to learn more about its features.
Part 3: I Wanna Know More about iMyFone MagicMic!
If you want to change your voice on the go, look no further than Skype voice changer PC. With iMyFone MagicMic, you can change your voice instantly as well as add sound effects. It can make your skype meetings or online classes more engaging and real fun. MagicMic is an ideal choice for gaming, chatting, or live streaming.
Key Features
In this section, we have listed some of the popular features of iMyFone MagicMic. Let's take a look at those amazing features.
Real-time Voice Changer
MagicMic lets you change your voice in real-time. Also, it lets you set the Keybind to switch your voice with 1 click.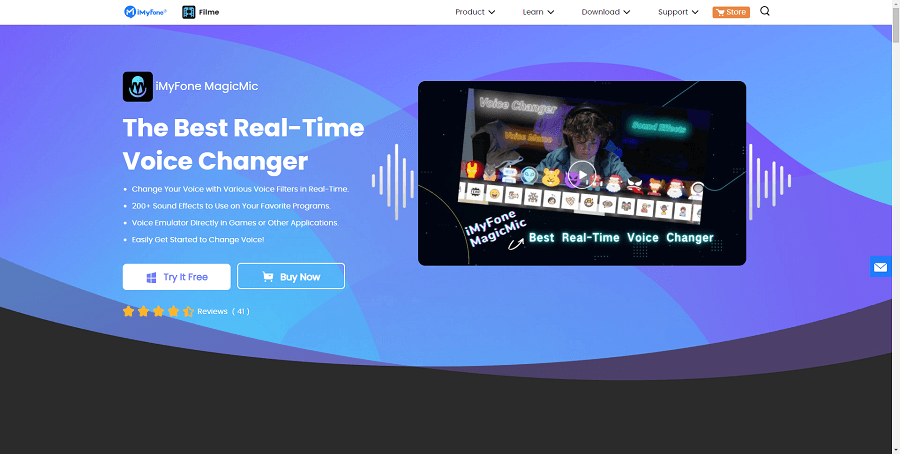 Support Various Platforms
iMyFone MagicMic works for various programs such as PUBG, Zoom, Skype, Discord, Fortnite, Skype, and many other platforms.
Huge Collection of Voice Effects
Are you looking for the best auto tune voice changer Skype? MagicMic offers a lot of voice effects including Monster, Minions, Devil, Alien, etc. As a result, you can opt for something that suits your needs. Apart from 48+ voice effects, it comes up with 300+ sound effects.
Learn more about the gorgeous soundboards!⬇⬇⬇
Affordable Price
What makes MagicMic so special? It is an affordable way to change your voice in real-time. Most importantly, it offers a free trial version. Also, you can purchase a pro version for $9.95 per quarter, and there's a large discount for the yearly pro version. Don't miss it!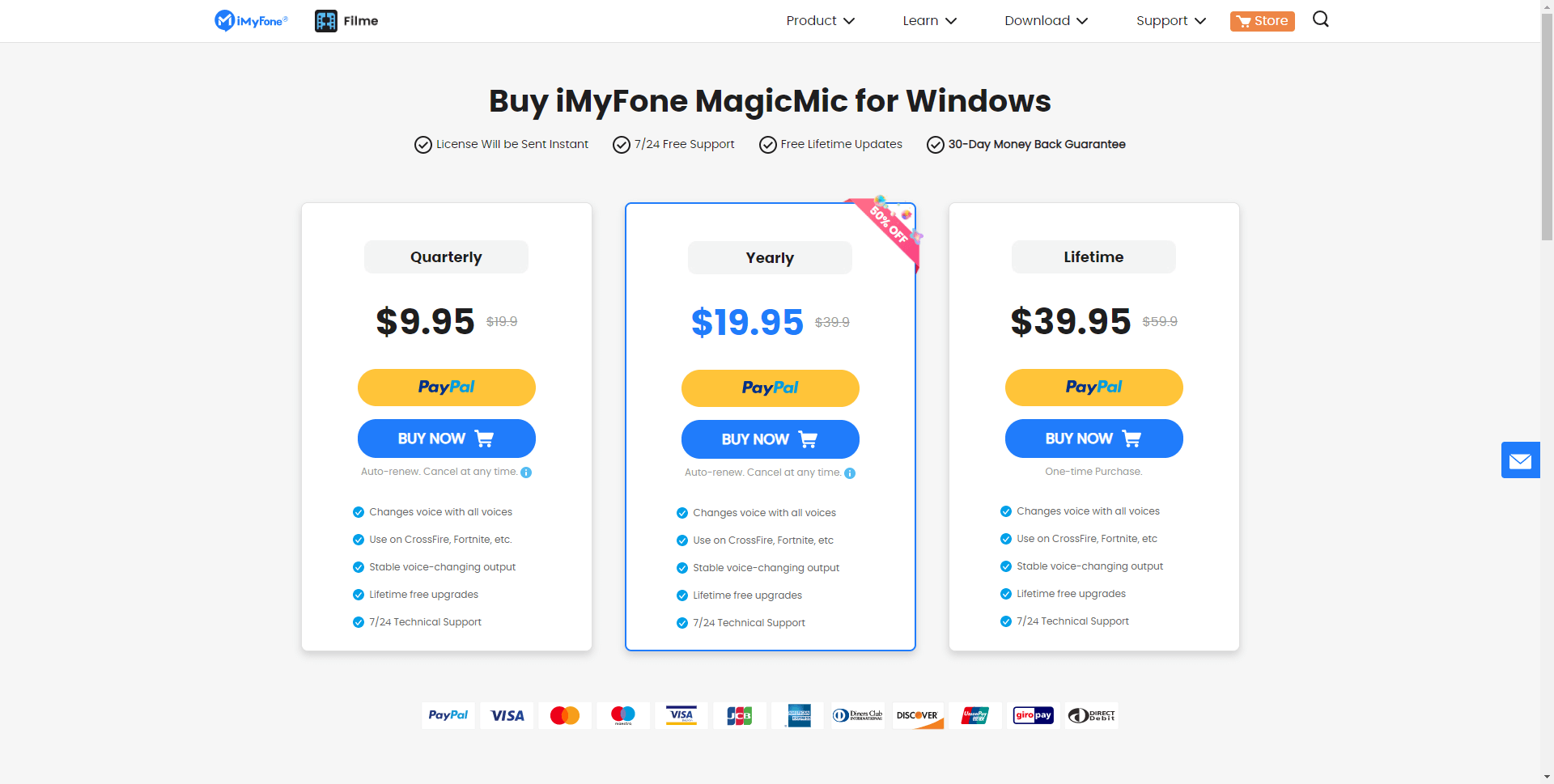 Pros

Simple and easy integration.

It lets you add sound effects on both an existing audio file or live recording.

Compelling and friendly interface.
These features and pros make MagicMic the best Skype voice changer. All you need is to download MagicMic from the official website and install it on your device. If you are a Windows user, it is a perfect choice for you.
Also Read
How Can I Change My Voice in Steam
How to Change Your Voice while Live Streaming
Are You Ready Kids? | SpongeBob Voice Changer in MagicMic
Learn How to Get a Mario Sound Effects with You
Conclusion
This article shows that you can easily change your voice on Skype. Whether you want to change your voice during a Skype call or an online class, you need to select the right Skype voice changer. As said before, there are many voice changers that offer low-quality voice effects. For this reason, make sure to opt for iMyFone MagicMic because it is a premium voice changer tool.
MagicMic is the recommended voice changer tool to change your voice on Skype. As the most professional tool, it offers a ton of features to make your communication fun and better.