Sound engages audiences, helps deliver information, evokes emotional responses, boosts the production value, helps indicate the mood, and emphasizes the information on a screen. When used properly, music, sound effects, and silence can improve your videos dramatically.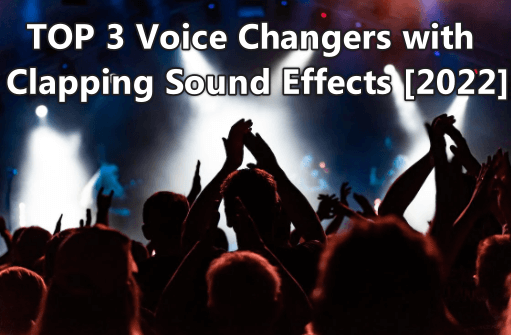 Unfortunately, bad sounds can ruin your videos or animations. It is for that reason you need the best voice changers for a clapping sound effect when creating videos, games, and animations. Below we have a list of the best three tools you can use.
Part 1: Top 3 Voice Changers to Add Clapping Sound Effects
Both Android and iOS app stores offer voice changer apps that you can use to make prank calls or fool your friends. However, you would want to download voice changers on your personal computer for the best results.
Below are the three software tools to try when searching for the best clapping sound effect.
This is the best voice changer to try when there is a need to add crowd clapping sound effects in your video, animation, or games.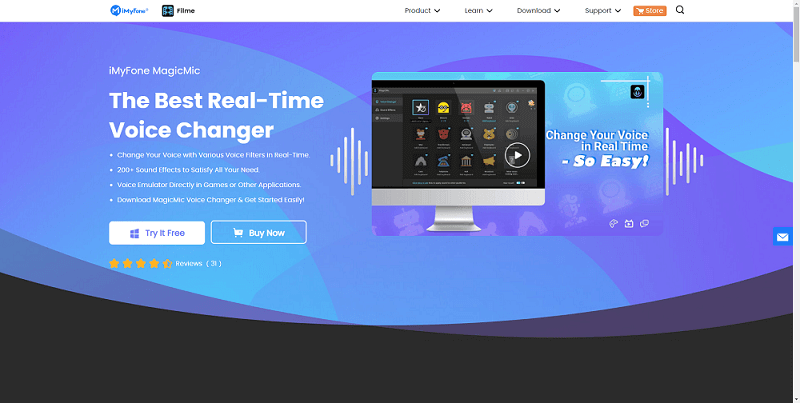 iMyFone MagicMic is a simple voice changer tool that works perfectly and it is available for Windows computer users. The software tool is also compatible with various platforms such as Twitch, Zoom and Xsplit.
The users of this tool have the option of using various game streaming services like WOW,
PUBG
, CS:GO, Second Life, Overwatch and so on.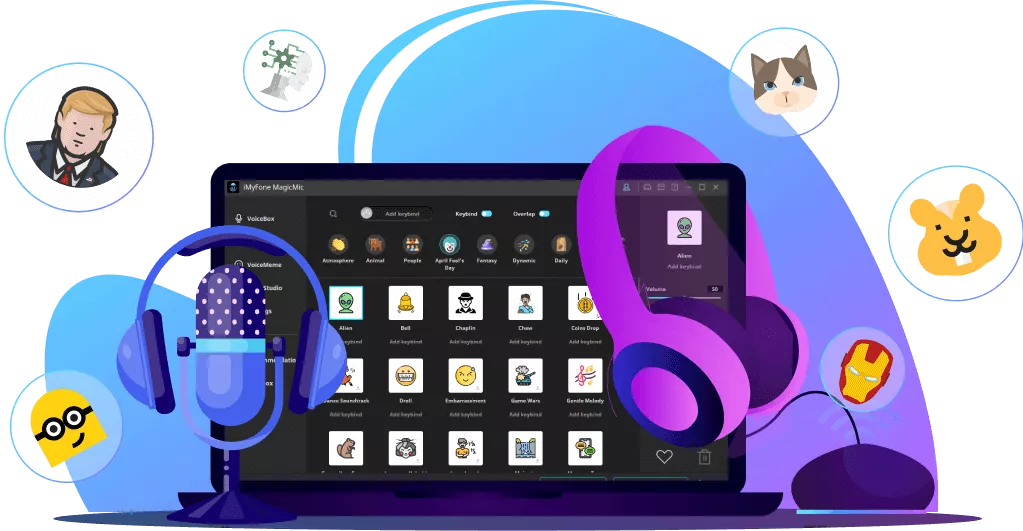 Offers high-quality and innumerable sound effects.
Offers keybinds for faster dispatch of sound effects.
Offers ultra-quiet background cancellation feature.
Compatible with most of modern games and apps.
Users can optimize the tool for live streams and online game streaming.
Pros

Fast startup and easy operation.

User-friendly interface.

Numerous voice and sound effects.

The voice effects are updated weekly.
Watch this video to learn more about Sound Effet in MagicMic! ⬇⬇⬇
Guide: How to Add Clapping Sound Effects with iMyFone Magicmic
Here are the steps to use when adding clapping sound effects with iMyFone Magicmic.
Step 1: Download and Launch
Download the software tool to your computer device. One great thing about this tool is that it is 100% compatible with Windows devices.
Step 2: Choose Your Input and Output Devices
Choose your devices and test them, insure they are performing well.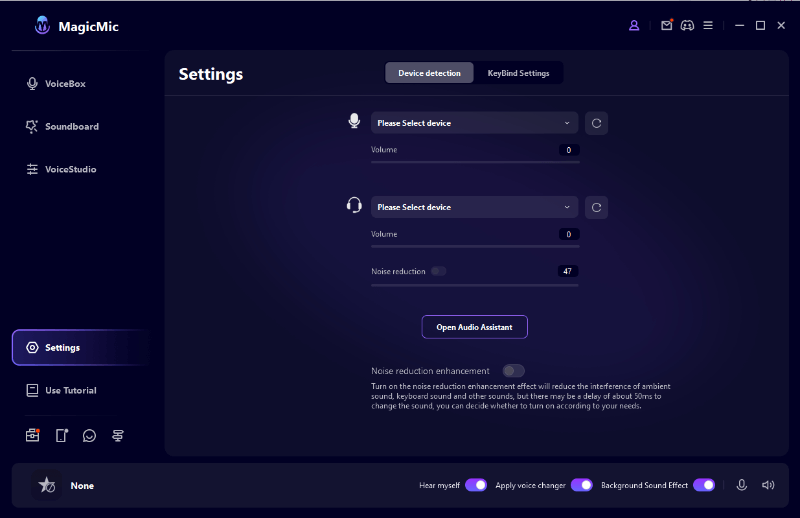 Step 3: Select the Sound Effects You Need
After all the settings, move to the sound effects option. iMyFone MagicMic offers over 300 sound effects that you can use on gaming and chatting platforms.
Choose the clapping sound effect you need and enjoy.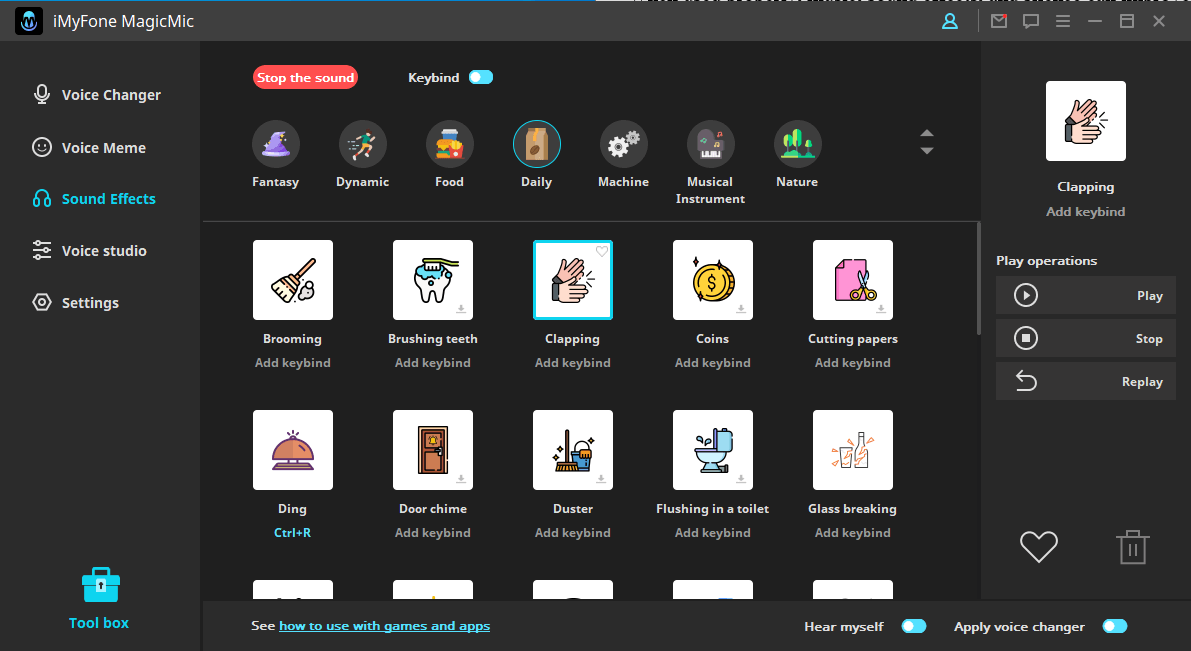 Voicemod is another great voice-changing tool that allows users to alter sounds during recording and add various sound effects to their recordings. It has been a choice for content creators, gamers, and vtubers.
In addition to clapping sound effects, you can add voice modifiers like a demon, robot, man, woman, or anything else that you can imagine.
The voice changer works perfectly with all games. It also integrates perfectly with Streamlabs OBS software, Elgato Stream Deck, TikTok Live Studio, Twitch, Omegle, Gamecaster, and Audacity.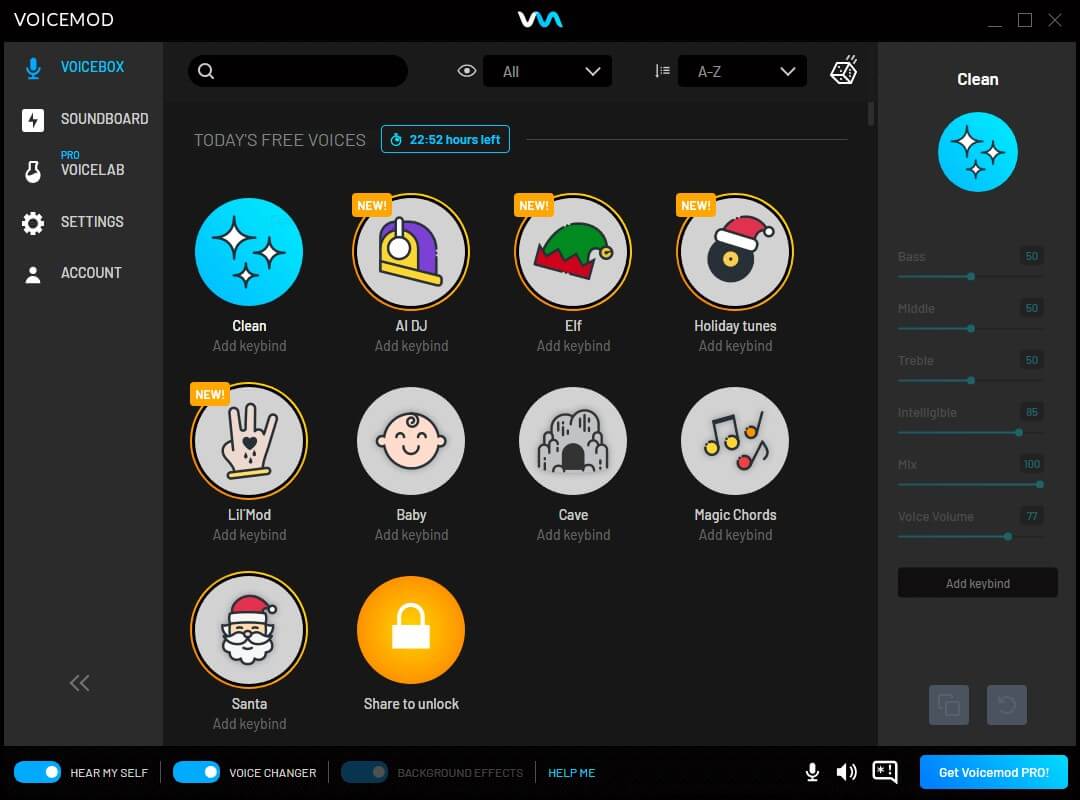 Features
Offers over 25 voice effects.

Comes with a short user manual to help you use it.

Discussion mode to allow playing of recorded voices to your colleagues.

Constant voice changer that changes the voice constantly asyou speak.
Pros

Offers a wide range of voices.

The offered effects sound natural.

Works with voice chat services like PUBG, Skype, Google Chat, Fortnite, and Mumble.

Provides free voices to try.
Cons

Some effects might not work properly.
Clownfish Voice Changer is another great software tool that allows users to change their voice on their computers at no cost. Unlike many other tools, you can download Clownfish Voice Changer and use it on either a Windows PC or Mac computer.
Even though Clownfish Voice Changer cannot match the voice mods offered by Voicemod and iMyFone MagicMic, it brings nice effects. The effects include Robot, Atari, Alien, Male, Female, Baby, and Radio. Many people choose it because of its easy and simple interface.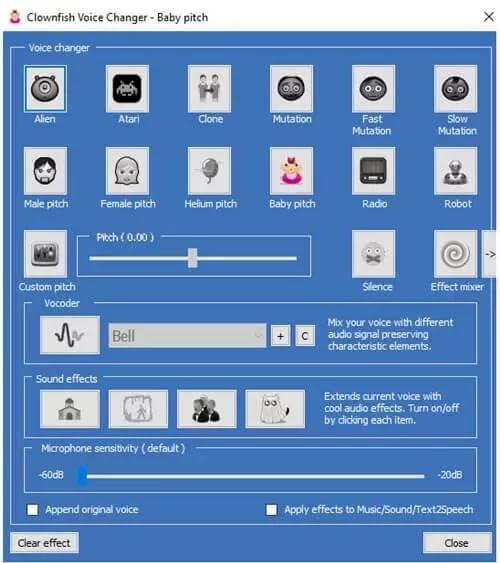 Features
Offers a user manual to help you experience every level and feature.

Usable on Mac OS and Windows Computer.

Offers a wide range of voices including male, female, child, and animal sounds.

Allows recording of the voice and playing it back at low, medium, or high tone range.

Supports text-to-speech.
Pros

It offers an in-built sound player for effective audio management.

Offers a text-to-speech feature.

Has an audio control and sound player feature.

Supports VST plug-in.
Cons

The user interface is old-fashioned.
Part 2: Different Occasions for the Clapping Sound Effects
One of the vital things about sound effects is that they can accomplish various things. Still, a clapping sound effect used in one context can have a different meaning when applied in another setting.
That is true from informative, emotional, and clarity standpoints.
Here are some of the occasions that may necessitate the use of clapping sound effects.
1. Use It as the Applause for the Perfect Operation in a Game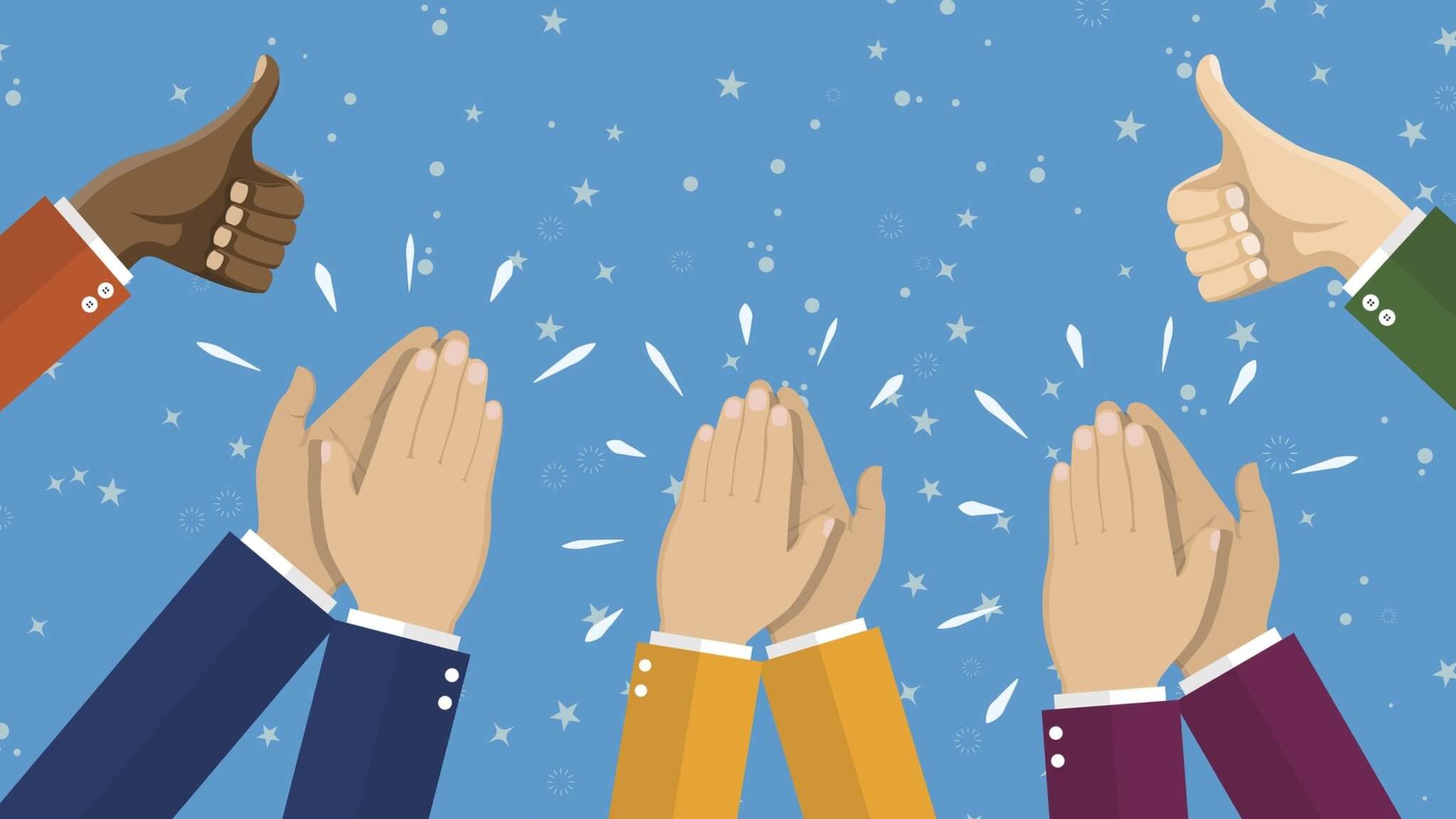 You can use cheering clapping sound effects as applause for better operation in games. The clapping sound will evoke emotions when someone is playing the game. Studies have shown that the use of sound in games makes them more interactive.
Sound sets the ambiance of a scene and gives the player more information about the scene. iMyFone MagicMic has the clapping sound effect you need to achieve that.
2. Add It to a Funny Video to Simulate Slapping Someone on the Face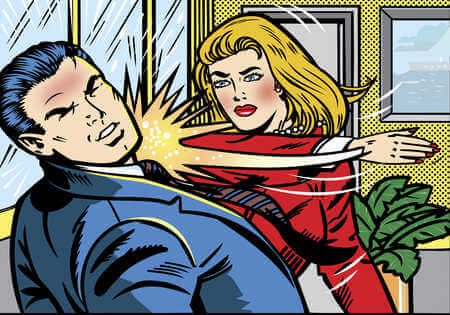 Slapping someone in the face is among the dramatic things you may ever do on stage or include in a video. However, you must do it right to leave your target audience. Using the clapping sound to simulate a slap to the face is a great idea.
3. Add It between 2 Scenes as the Transitions
In addition to using a clapping sound to simulate the slapping of someone in the face and as applause in a game, you can use it as a transition between presentation slides and video scenes. You can set the sound effects to start and stop when necessary.
Conclusion
The internet offers a wide range of voice-changing tools that people can use to remain anonymous on chatting platforms like Skype and Discord.
When looking for a tool to add
clapping sound
to your
videos or games
, iMyFone MagicMic might be a good choice. The tool has many benefits over the others and it is applicable with Windows computers.