Zoom is among the popular web-based video conferencing tools. Here is the basic knowledge you need to start recording videos on Zoom.
After learning how to set up and host a Zoom meeting, the next thing you should learn is how to create the recording on Zoom with or without permission.
Part 1: Ways to Create the Recording for Newcomer
There are two main ways of recording zoom meetings – using the Zoom built-in recording feature or a third-party screen-recording tool. Here is a brief introduction to each of the two methods.
1. Use a Recording Tool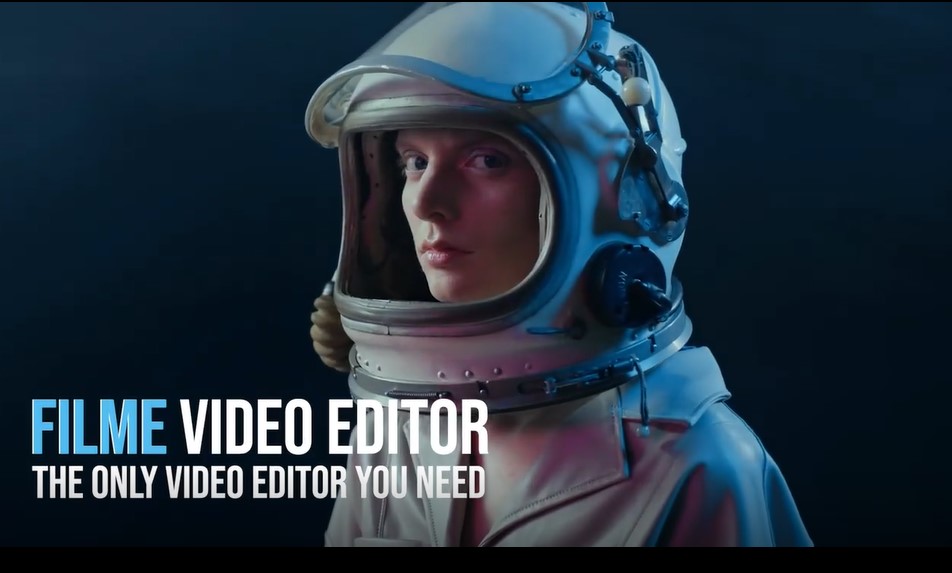 If you are not the host of a meeting or the host does not allow you to record, you will have rot use a separate recording tool such as iMyFone Filme, Filmora, Bandicam, and Camtasia, available for Mac, Linux, and Windows PC. Still, you can use Android or iOS apps, such as DU, AZ, and Mobizen to do the recording. Simply, choose a recording app that suits your needs and start recording the meeting.
Bonus Tips:
Record the Zoom Meeting with Faster Tools-iMyFone Filme.
Special offer that can free try the resoureces for paid. Download it for trying it out!
2. Use the Zoom Built-in Recording Feature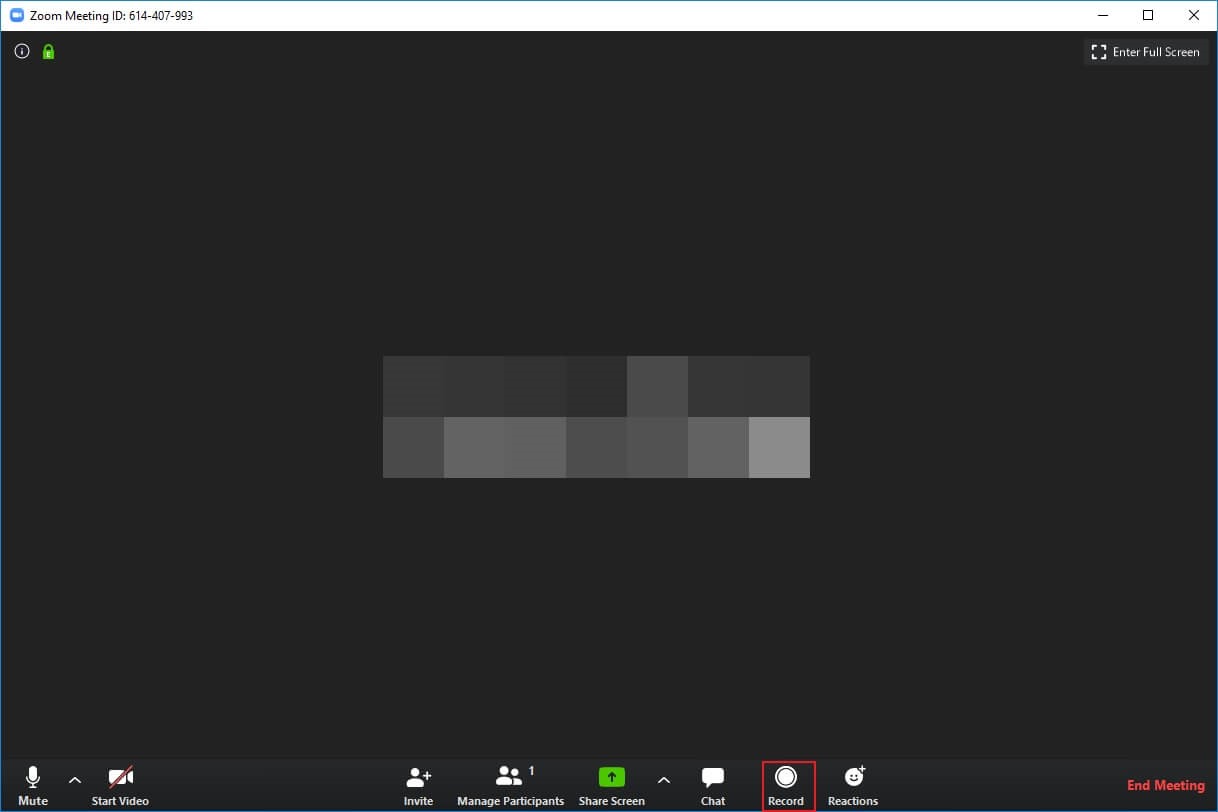 For the Host of the Meeting
The host of a meeting can use the built-in Zoom recording feature to record the session or grant permission to other participants so that they can do so.
If you are the host of a meeting, you can go to "Settings" and choose "Recordings." Enable "Cloud Recordings" or "Local Recordings."
If you are a PC user, you can record the meeting by clicking on the "record button" at any time. Mobile device users have to click on the three dots button and then on the "Record to the cloud" button.
For Zoom Meeting Participants
Zoom meeting participants can record Zoom meetings in two ways – they can choose the Local Recording or Cloud Recording.
The Local Recording is available for both the free and paid Zoom subscribers and it allows the recording of meetings to the computer storage. Unfortunately, it is only available for desktop users. Mobile phone users can only record to the cloud.
When recording the Zoom meeting session to your computer's local storage, the file will take several minutes to process after the meeting ends. So, if you have more than two back-to-back recording sessions, you will have to allow Zoom to complete the processing before starting another recording. To avoid that, you will have to use the Record to the Cloud option.
Part 2: Method to Find Recorded Zoom Meetings File
As we have already stated, Zoom recordings are either stored in Zoom Cloud or locally on your device. The local recording option is available for both paid subscribers and free users but it is not supported on Android and iOS. Still, cloud storage comes with limitations, based on the plan you choose. Here is how to locate your recordings on both the local storage and Zoom cloud storage.
1. Finding the Zoom Recordings in Zoom Cloud
Here is how to find the Zoom meeting recording stored in the cloud:
Step 1: Log into your Zoom account
Step 2: Choose "Recordings" on your left-hand sidebar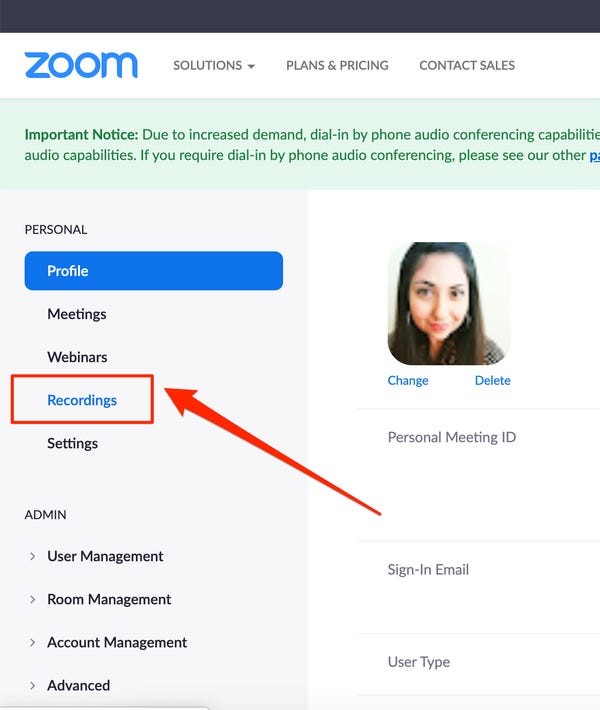 Step 3: If you have any Zoom recordings in the cloud, they will appear under the Zoom "Cloud Recordings" tab. If you save it locally too, you will have a copy in the "Local Recordings" tab.
2. Finding the Recordings Saved Locally
Here are the steps to follow when searching for a Zoom meeting recording saved locally.
Step 1: Go to your device's documents folder. You can also open Finder if you are a Mac user.
Step 2: Search for "Zoom"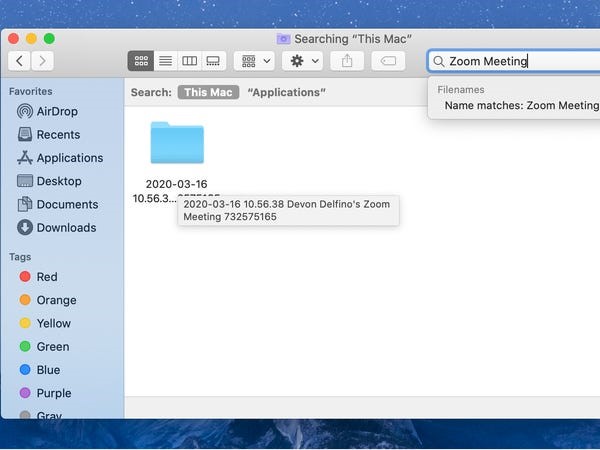 Step 3: A folder named "Zoom Meeting" should appear in the title and other identifying information. Click to open a recording. It should be in the form of MP4 for video and audio meetings, or VTT for meeting transcripts.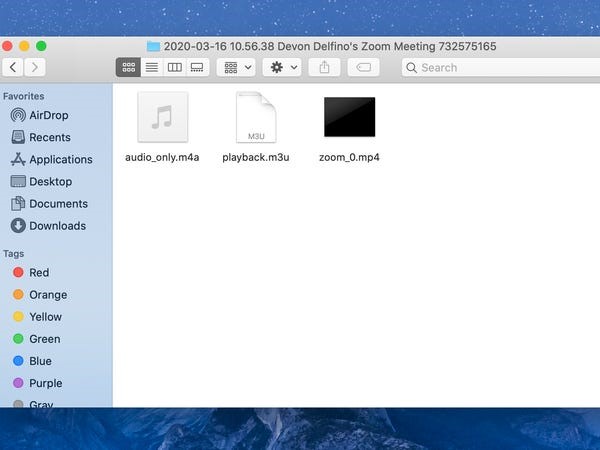 Step 4: Choose a playback program, such as Quick time, to view or listen to it.
People Who Liked this Content Also Liked
The Definitive Solution for Where to Find Zoom Recording >>
How to Record Yourself and Screen on Zoom-Don't Need to Be the Host >>
How to Convert Zoom Recording to MP4 Quickly >>
Part 3:Common FAQs about Zoom Video Recording
1. Can I record a meeting on the Zoom mobile app?
Even if you are the host, you cannot record a zoom meeting on your mobile. It can only be done via the Zoom Desktop Client or the web app.
2. Where are Zoom recordings locally stored?
The recordings are locally stored in a separate folder. You can find the folder in the default Documents folder of your computer.
3. Where do the delete Zoom cloud recordings go?
The deleted recordings go to the Zoom recording trash. The files stay there for 30 days, and you can recover them from there.
Conclusion
For the new comer of the zoom meeting, we need to know how to create and find our recording file first, and then we can know how to record a video on Zoom properly. For the free tools to allow recording of meetings, internet offers many, but when you are denied by recording permission, you can choose the iMyFone Filme that can record any meeting.