4K is arguably the best video quality currently. Most short video makers and professional content creators opt to select the 4K video quality to create content for their audience.
But, editing a 4K resolution video has always been a problem for content creators. The majority of the computer systems can't bear the load of 4K video.
It is why you'll need to maintain the system with a maximum of RAM and processor. Apart from system requirements, you'll also need to look for a video editor to help you edit a 4K video. Luckily, Premiere Pro is a well-known video editor to edit 4K videos in quick time.
In this article, we'll tell you how to edit and export 4K video in Premiere.
Part 1. How to Edit 4k Video in Premiere Pro
Editing 4K videos on your PC can prove to be a bit of a test for your system. In most cases, the computer slows down when someone tries to edit 4K videos.
Even far superior computers struggle to make changes to the 4K video file. However, Premiere Pro has the massive ability to help you edit 4K videos with minimal effort. Here is the guide to editing 4K videos in Adobe Premiere Pro.
Step By Step Guide with
Premiere Pro
Step 1: Update your importer plugin
First of all, you need to update your Red importer plugin after opening the Adobe Premiere Pro. You'll probably find it on the internet or by visiting the website of Adobe.
It will only take a few seconds to download due to the small size of the file. After downloading the file, you'll need to install it on your system.
Step 2: Start a new project
In this phase, you'll only need to launch the new project by tapping '' Start a New Project'' on Premiere Pro.
When you launch a new project, a window will appear with many other options on your screen's left side. From there, you need to select RED R3D.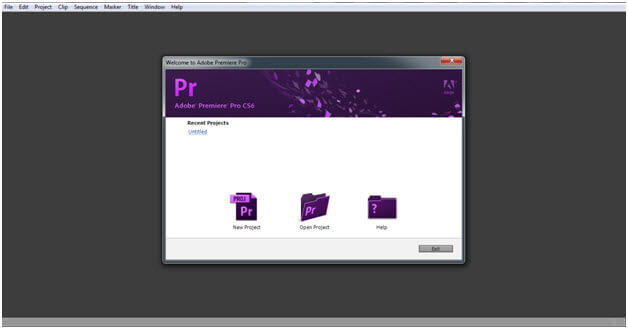 Step 3: Select the settings
After selecting the RED R3D option, you'll see some other options there. Now, you need to select 1080p. The main reason behind choosing 1080p is that it makes the editing process speedy.
After editing the video, you can easily set it to a 4K version. Changing the video output is necessary because it is impossible to edit a 4K video resolution video unless you've got a superior PC.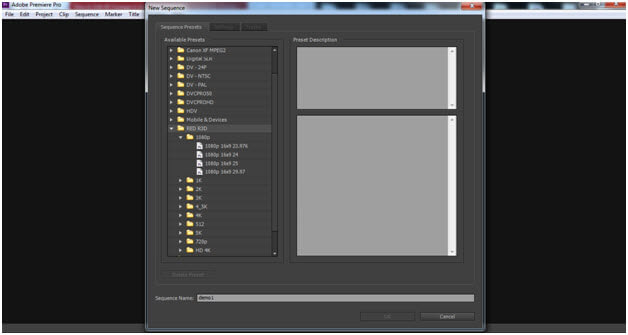 Step 4: Import a video
Now, you need to import the 4K video to start the proceedings. Remember, you need to scale down your video to fit it into the 1080p editing window. You can fit it by navigating to the General settings and selecting the '' Default Scale to frame size''.
Next, you need to delete the clip and try to bring the clip back again. Now, the video will fit into the editing screen.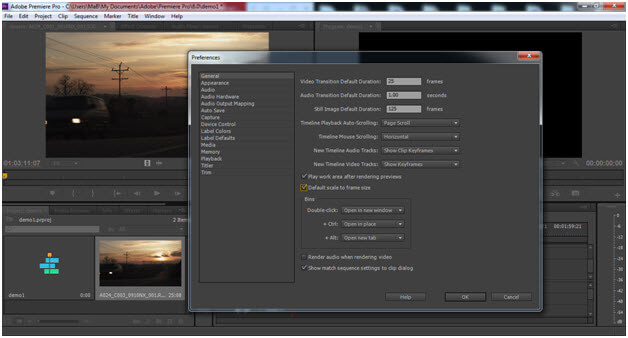 Step 5: Edit 4K videos
Now, you need to select '' Source settings'' after right-clicking the video. This process will take you to a stage where you can apply any effect to your video.
Apply the effect and edit the video in any manner you want. After editing the video, you can save the project there.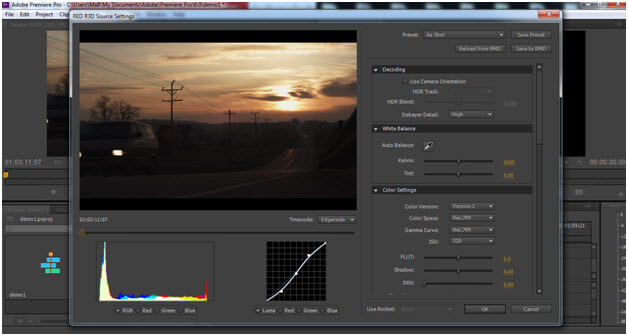 Part 2. How to Export 4k Video in Premiere Pro
Adobe Premiere is a fascinating video editor that possesses the ability to export the video to any resolution quality you want. It can easily export the 4K resolution video in no time. Here's the simple to export 4K videos for you.
Step By Step Guide
Step 1: Lock your edit
In the first gig, you'd probably need to lock the edits, and you've saved the project to export. After applying every editing feature, you need to hit LUT after navigating to Lumetri Color. Next, you need to make sure the video you're going to export is fixed to the high dynamic range.
Step 2: Export the file
After finishing with your grading and color settings, you need to export the file. Open the file and then Export>Media after entering the timeline.
Now, you can see an export window option on the screen. Now, you need to set your format to H.264 and select the YouTube 2160p preset for 4K. In addition, you also make sure the source and output are the same.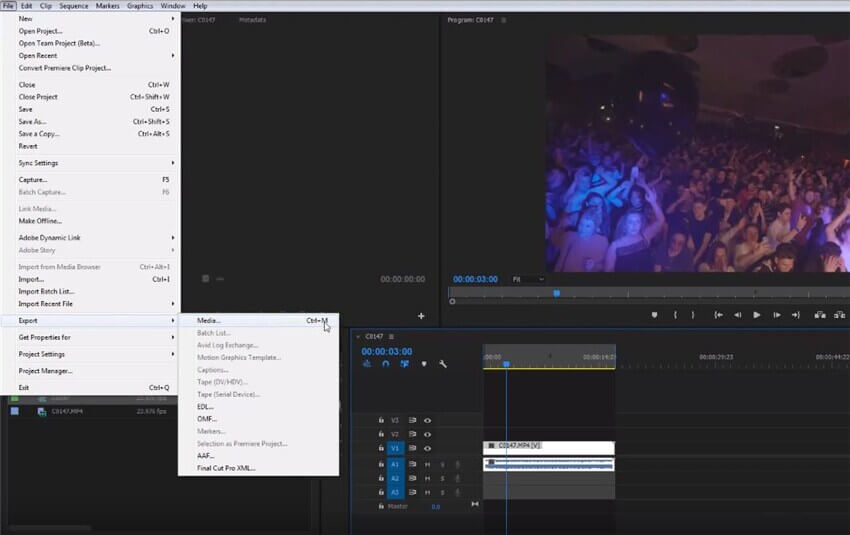 Step 3: Set the final settings
Now, everything is fine, and the file is ready to be exported. But you still need some changes to the bitrates, resolutions, frames, and other essential things.
After, it would help if you made the label as high dynamic ranger render, maximum depth, Rec.2020 color primaries, and Maximum Render Quality.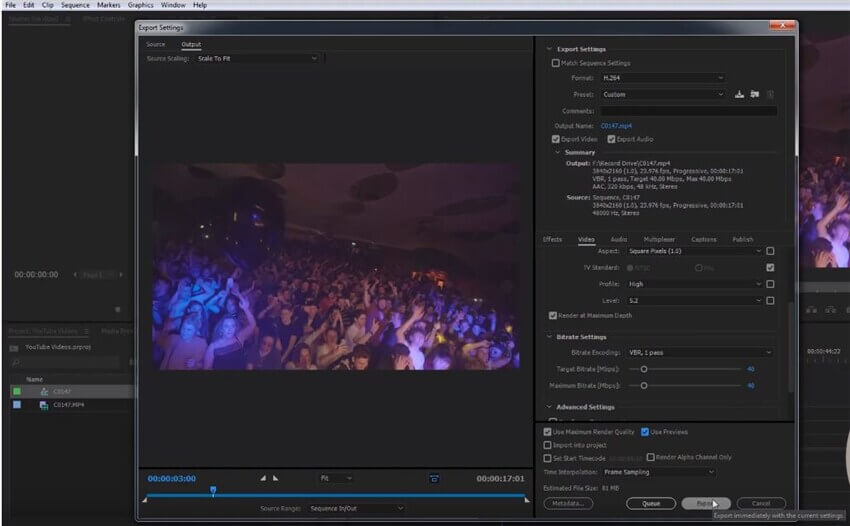 Part 3. Best Alternative Video Editor to Export 4k Video - iMyFone Filme
iMyFone Filme can be an appropriate alternative to Premiere even when editing and exporting 4K quality videos. It offers a free trial version that might help you edit 4K videos. You can easily download this tool from its official site, and you don't need to have got his prior knowledge to get used to it.
If you like the free trial version, you can go for its premium version and explore its advanced and professional features in a more befitting manner.
Features
Apart from editing and exporting 4K videos, iMyFone Filme offers countless more prestigious features for its users.
Let explore them
Using iMyFone Filme, you can create attractive and prolific videos courtesy of Fast video mode. This particular feature adds another flavor and dimension to your video.
If you don't like the particular part of a video and want to remove it, trimming the video will be an appropriate option. Fortunately, iMyFone Filme offers sensational trimming features that make things pretty simple for you.
Another feature of Filme that might fascinate you is its transition effect. To make your content look relevant, you'd need to add a befitting transition to it. And guess what? Filme offers one of the best transition features for you.
Steps with iMyFone Filme
Step 1: Launch iMyFone Filme
Download iMyFone after finding it from the official website and install it afterward. Next, you need to launch the iMyFone and import a file you want to edit.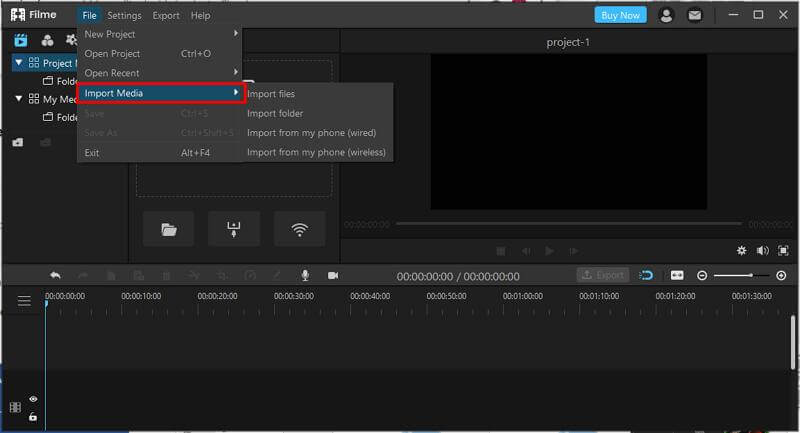 Step 2: Edit the file
After dragging the file to the timeline, you need to edit it in any manner you want. You can apply a transition, Picture-in-Picture, or any effect you want.
Step 3: Select your output
After making the necessary changes, you need to select the output of your video. Since you want to download it in 4K format, you need to select the 4K file format.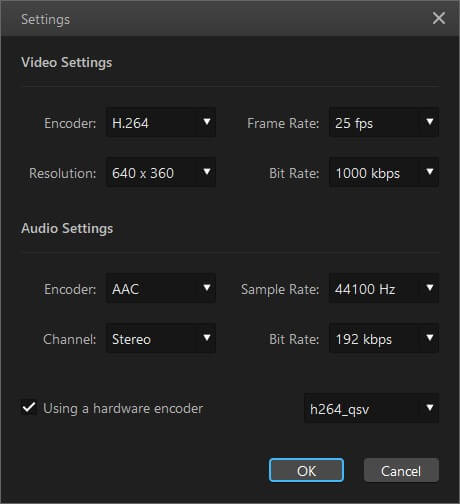 Step 4: Export the file
After selecting the 4K format, you can download the file now. For this purpose, you need to hit the '' Export button option of iMyFone Filme''.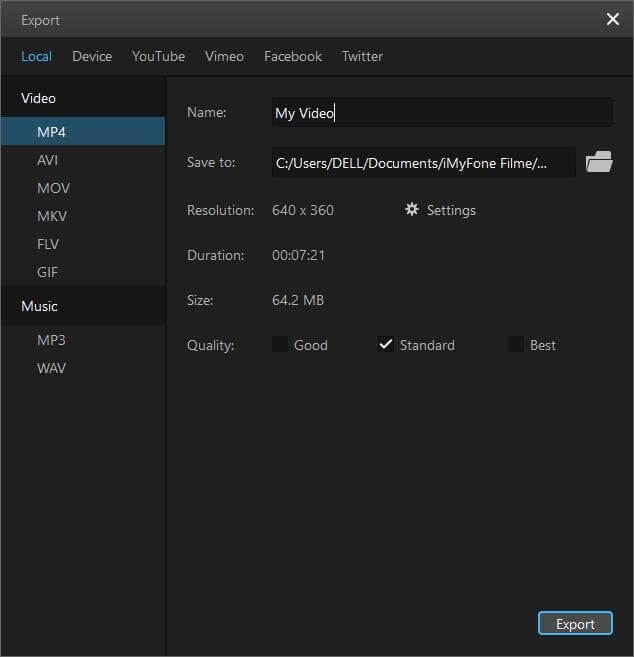 Part 4. FAQs about Edit/Export 4K Video on Premiere Pro
1. Can you edit 4k video in Premiere Pro?
4K is pretty high-resolution quality, and it is not easy to import a file with that much resolution quality. Let alone the average computer system, even the superior and advanced systems struggle with 4K videos.
However, technology has evolved pretty courageously and makes everything possible. Using Premiere Pro, you can import the video to its timeline and perform any operation you want. For this purpose, you only need to fit your video file to the 1080p editing window with the help of RED files. After this, you can easily edit the 4K resolution video file.
2. What is the best 4K video editing software?
Since it is pretty hard to edit 4K videos, you only find a few video editors that possess the credibility to edit the 4K videos for you. Of all those tools, Premiere Pro and iMyFone Filme seem to be the best options.
Premiere Pro is a pretty popular and fascinating tool that has been editing the 4K videos for some time now. However, iMyFone Filme is still new in the market and has been making progress pretty swiftly.
3. How much RAM required to edit 4K video in Premiere Pro?
Since 4K resolution is pretty high standard video quality, you'll need to maintain 16 GB or 32 GB RAM to import the file into your PC and edit it. And if you don't possess the required RAM, the video can make your system run pretty slow.
Conclusion
4K is the prettiest and highest video quality that many people prefer to create videos in. It can make your video pleasing to the eyes and exceptional.
Since everyone nowadays wants to watch the videos in high visuals, creating a video of 4K quality is a pretty good idea.
If you want to edit 4K videos, Premiere Pro can be a lethal option for you. It offers a lot of good features that can make your job easier. However, if you can't afford to buy the premium version of Premiere Pro, you can opt to use iMyFone Filme.
You can easily afford its premium version with massive quality. Apart from its ability to edit 4K videos, Filme also offers some other valuable features for its users.