Many people in the summers go on vacation and capture their lively moments. Once the vacation ends, you sit down to join the clips and make them into a proper video to keep it as your good memory. But then you realize, it is not as simple as it seems. In fact, with the more advanced computer program packages, it can be unusual to begin as they are so complicated.
The first and foremost step in editing a video is to choose the right software for your work that provides you with both ease and high quality. Add text animation to video will make your video get more views, learn how to animate text in Adobe Premiere Pro now.
Part 1. How to Animate Text Using Premiere Pro
Animation premiere pro is pretty constrained and it's not made for video altering but you'll take the advantage of animation without making them from scratch, utilizing these activity presets, so, let's hop into premiere professional and let's see what this pack offers. Here we can see how to animate text in Premiere pro.
Step 1: Select the text on which you want to work. For this, go to windows and from there to graphic essentials and create the title using the Text Tool. To enter the text use the tools given in the Align and Transform section to change the font and color of the text.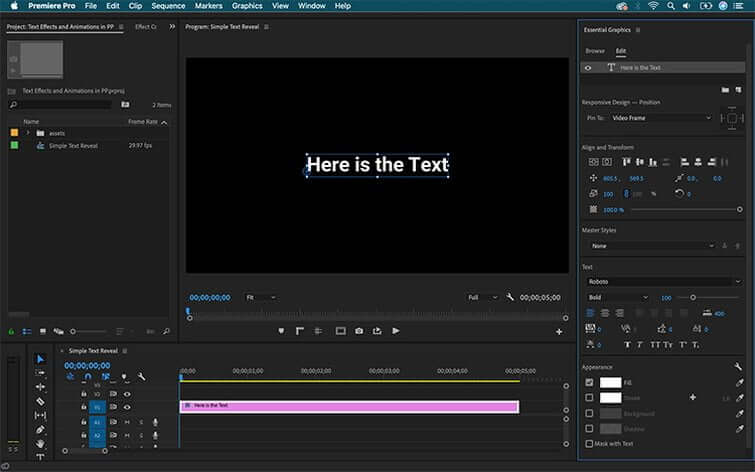 Step 2: Create a background and for that, you need to create two rectangular layers. The new layer button is positioned at the top of the panel next to the existing layers. You can change the colour of shapes by the Fill in the Appearance section.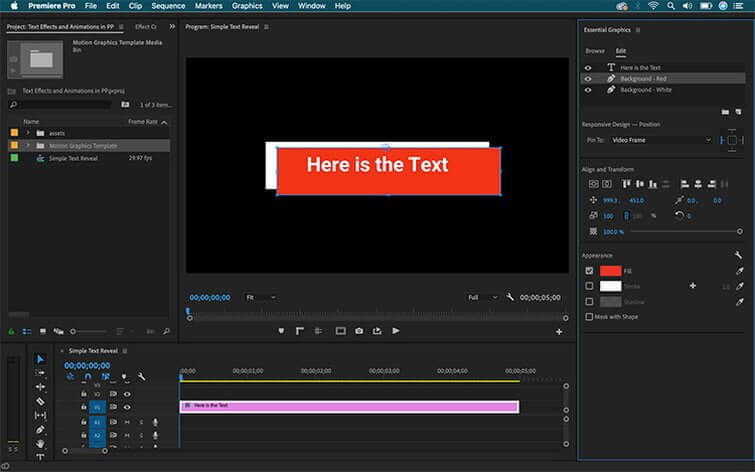 Step 3: If you want to use the latest essential graphics feature of masking, then you need to add a mask. First, you need to add a rectangle shape layer and adjust the size and position. Select the mask with the Shape option, the mask will apply to the layers beneath it and you'll need to arrange the layers respectively.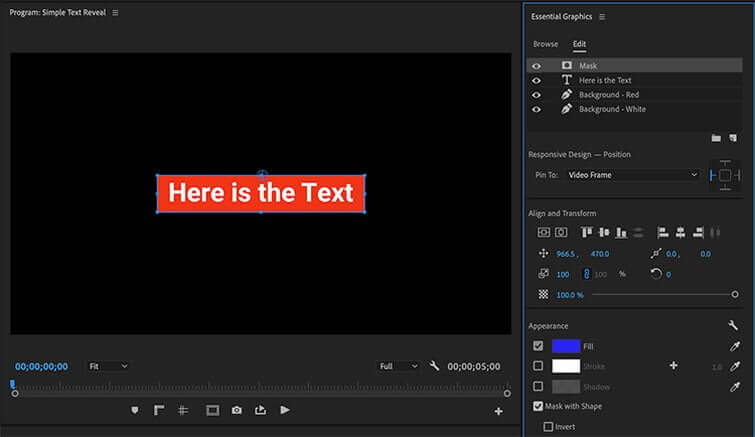 Step 4: The next step is to animate the text and background. Now having all the things in place we are ready to bring the title to life. To animate the Y Position, you need to begin with moving my Play head to the two-second check, where you need the movement to a conclusion. Following, you need to select the Content layer, at that point press the Position image within the Adjust and Change segment. This will flip animation on for the trait, including a key frame at the current time indicator's area. You can tell movement is flipped on since the image will turn blue.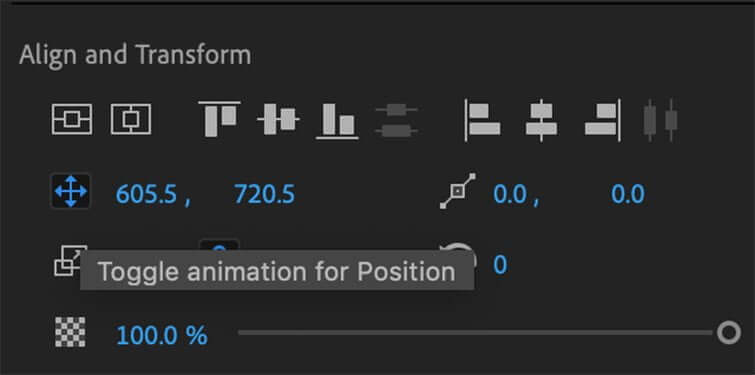 Step 5: Then drag the play head to the second one-second mark and modify the Y property to put the content in its beginning position. As you modify the trait, a key frame will consequently include the area. Following, you'll invigorate both foundation rectangles utilizing the same steps, offsetting the time of each asset.
Part 2. Free Premiere Pro Text Animation Download
If you want to download the premiere pro text animation presets then you need to follow the steps given below:
Step 1: Jump into the effects section and if you didn't find it then go into the windows tab and there you will see the effects section.

Step 2: The second step you need to follow is to select the preset section by doing the right click on it and import preset now. After doing this you need to locate the animation presets folder which you can find under the project file.

Step 3: Now you can select the motion preset and click on open now. Once you are done, you can jump into the preset section and there you can find the motion presets file, envelopes all the in and out animations.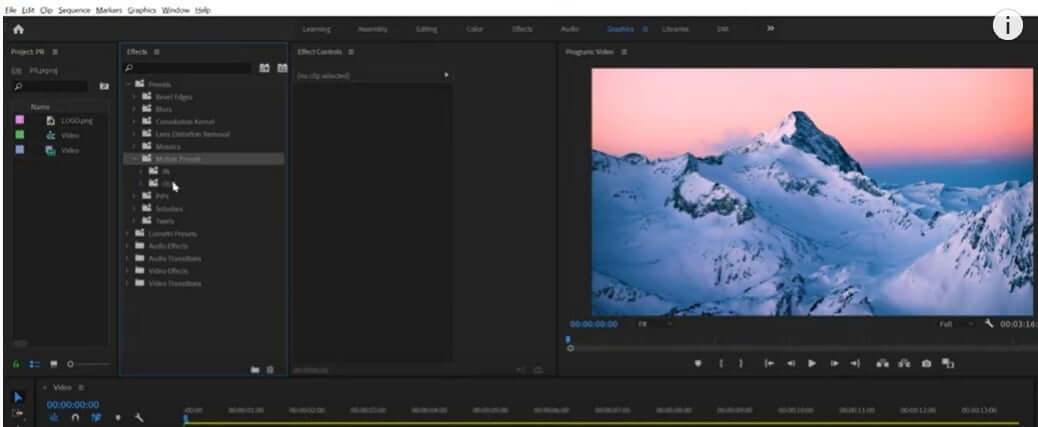 If you hop into this category, you'll be able to see, there are several diverse animations presets that you can select from, and presently these are the most points that typically blur position and interior. You'll be able to include a diverse kind of liveliness utilizing this and can get the thought of what that liveliness looks like.
Part 3. Best Alternative Video Editor to Do Text Animation - iMyFone Filme
Having an alternative in your mind encompasses a positive effect on your performance amid an arrangement. It builds certainty and self-esteem and can provide you with the audacity to thrust harder into a negotiation. The same is the case when you are using video editing software, you need to have alternatives of that software in your mind or already download and install on your PC. So, when your software become faulty you can use the alternative one.
But here comes the point which is of utmost importance that you can choose the alternative of that high-quality software as you are using now. iMyFone Filme is the best alternative to any video editing software as it allows its users a free and premium version to check their services. Users can download the Filme software for free and check its functionalities. If the user wishes, he can switch to the paid premium version of Filme.
Why Choose Filme
Many people are sceptical about using new software despite hearing good reviews and reflections. Their worry and anxiety are valid as most of the video editing software is not free and costs much and those who are free can be vulnerable or of low quality not providing many services. But now all your worries can be vanished by the launch of iMyFone Filme. iMyFone Filme offers its users several services that make people opt for them. Let's have a look at that:
It offers nearly all the fundamental altering capacities you'd need to make your subsequent Vlog stand out.

Screen and sound recorder to record instructional exercises, gameplay, or voiceovers.

Packed with highlights, counting astonishing moves, and titles to jazz up your resulting video and make it professional.

Videos can be effortlessly shared on social media platforms.

It can be supported by both Mac and Windows users.
Here we can see how we can do text animation in iMyFone Filme
Step 1: Open up the iMyFone Filme software and go to text to video option.
Step 2: To edit a text you first need to add text and for that click on the T tab to go to text style page. There, you can see a number of options which are stated and you need to opt one in which you want your text to be.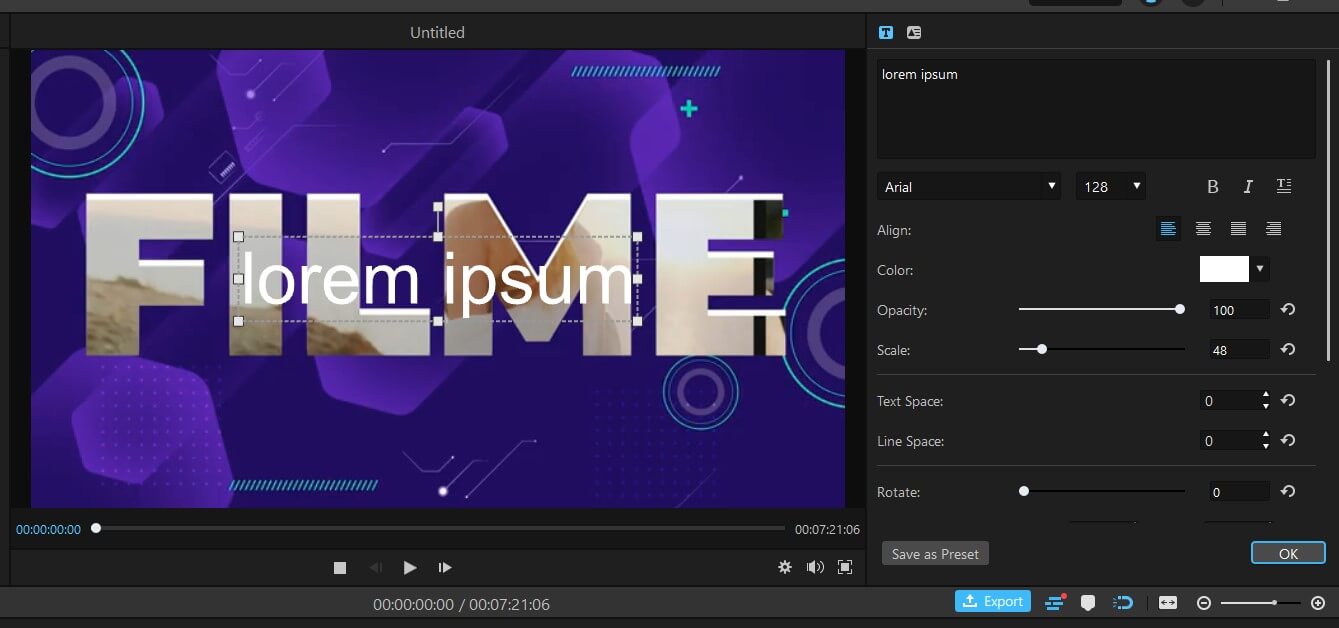 Step 3: Click on the + icon or you can add by right clicking on the tab and select the apply option and there you are ready to add text in whatever form you requires.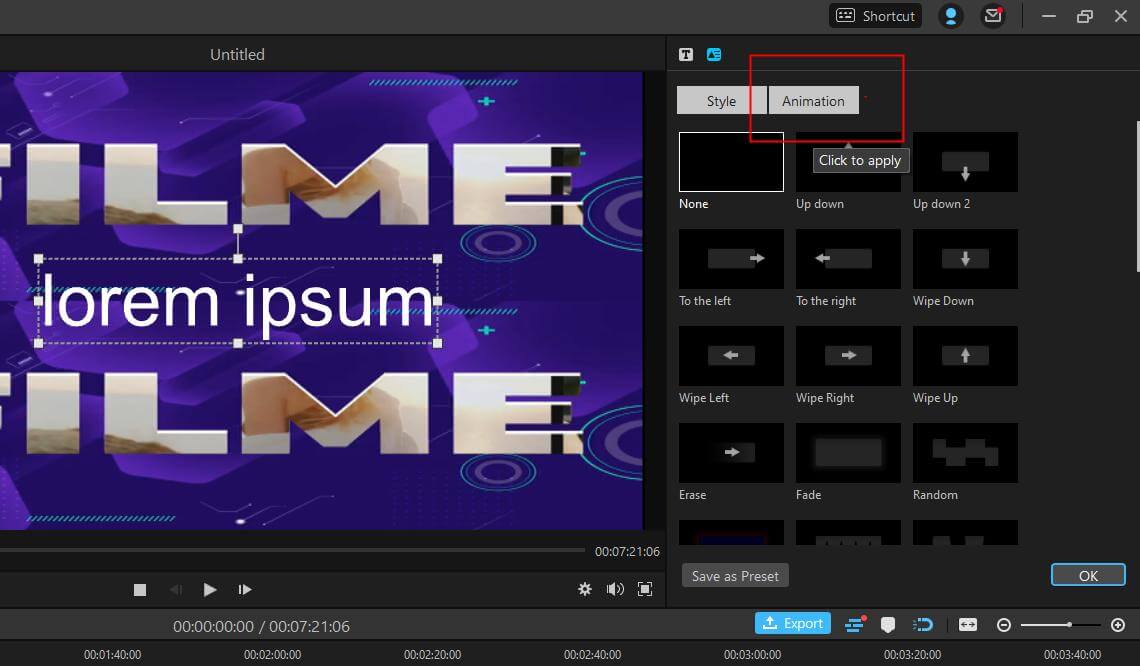 Step 4: After this you can see your video compositing and then you will enter into the new window and see a number of options there. This editing tab provides you with a number of features which makes you animate your text in the way you want. Either it is font, style, colour, alignment or anything else, Filme helps you with this and make your text animation video prepossessing. In the right portion of the tab you can see animation open and from there you can add animation to your text.
Part 4. FAQs about Make Text Animation in Premiere Pro
FAQs It gives speedy data to assist clients to make an obtaining choice and saves the time your representatives got to reply to basic questions.
1. Is text animation in Premiere Pro free?
Yes, it is free in premiere pro and if you do not know the procedure then there are certain steps to follow which led you to use the iMyFone Filme Premiere Pro text animation for free.
2. What benefits Premiere Pro's text animation feature provides and why it is useful?
When you apply text animation to your video, it increases interest level of the audience and may also help them recall information which you want them to understand and remember.
3. Is it just a mere feature or is it useful?
If you run a business and promote it by making videos then you need to make your video resplendent as it is a vital feature which helps you in getting increased sales and conversions.
Conclusion
iMyFone Filme is a powerful video editing software that offers its users, free premiere pro text animation, which means you can download and use the premium version of the iMyFone Filme and not only that you can download it but can also perform your job. It allows you to use text animation in premiere pro costless and many more services under one roof. iMyFone Filme is one of the legitimate video editing software that protects its users' data and personal information and saves users' devices from malware. Concluding the article, iMyFone Filme provides a free version of the premiere pro to animate text and produce high-quality videos in a safe atmosphere.
For this purpose iMyFone Filme is a highly profound video editing software that allows its users to perform several functions and give their desired results. iMyFone Filme provides professional and new features especially it adds a text animation in the video. The animated text can be further faded in or out or highlighted by various shortcut keys available. But if you are a beginner and don't know how to use premiere pro text animation presets then iMyFone Filme provides video tutorials for its users. Their video tutorials will help users perform the task in which they are facing problems.