Are you interested in using Adobe editing software for video editing? Here's what you need to know. When it comes to editing, both Adobe Premiere Pro and Adobe After Effects are two powerful programs. However, they're not the same. This article aims to explain the key differences between these 2 video editing software programs in terms of what you can expect when you use them. You'll find out how each application is designed, what strengths and weaknesses they share, when they're appropriate for creating videos, etc. We will also introduce the readers to another famous video editing tool called iMyFone Filme.
Part 1. Adobe Premiere Pro vs Adobe After Effects Comparison
Premiere Pro is an excellent video editor, but i would recommend iMyFone Filme, Filme is more cheaper than Premiere Pro. Filme is a much more comprehensive video editing tool. It supports a wide range of file types and offers all common editing tools, along with filters, transitions, animation, text, fast video mode, and much more, you can upload edited video to facebook,vimeo,youtube with single click. Filme has the best 4k HD support. Download iMyFone Filme below.
It's a common video editing software misconception that Premiere Pro and After Effects are the same. Let's discuss each of them in detail.
1. Adobe Premiere Pro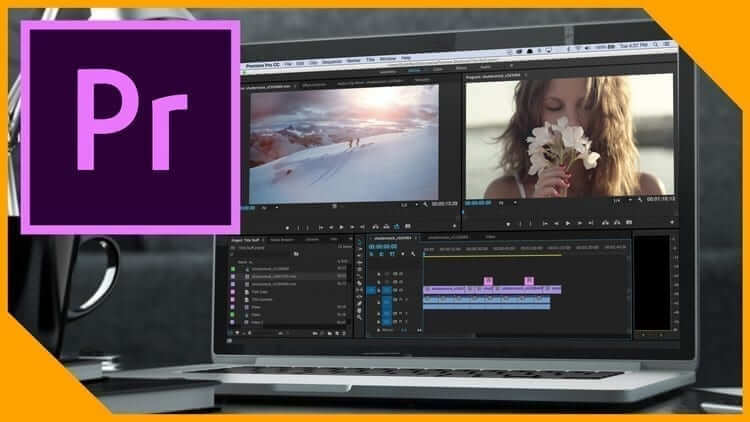 Adobe Premiere Pro is a powerful video editing software that is designed to offer filmmakers the most advanced tools to create videos with precision. Adobe Premiere Pro helps you edit, mix audio tracks, combine footage from different sources, apply color effects, and more. It's popular among professional filmmakers due to the quality of its output videos.
As for beginners, it can be used as an intermediate step between shooting your footage and uploading your content on YouTube or Vimeo. The program has evolved over time with new features being added in each upgrade. Adobe Premiere Pro can be used to edit videos from DSLR cameras. Its new titles, Adobe Premiere Pro CC 2017 and Adobe Premiere Pro CC 2018, are extremely similar to each other.
Features of Adobe Premiere Pro
Adobe Premiere Pro offers the following great features:
1. Edit 4K videos
It is one of the only video editing software programs that enables you to edit 4K videos without a hitch. It handles these videos with ease and does not slow down in the process. Thanks to its powerful rendering engine, not only does it enable you to edit your videos but it also rapidly exports them for use on other media sharing platforms, such as YouTube or Vimeo.
2. Intuitive user interface
Adobe Premiere Pro is a very intuitive video editing software program loaded with easy-to-use functions and tools that have been carefully designed by experts in the industry. You can create your own custom shortcuts for tasks you need to perform regularly. The program also features editable workspaces that allow you to customize your workspace according to your needs.
3. Keep track of your projects
You can easily keep track of all of your project assets by using the Adobe Premiere Pro Assets panel. This allows you to view all of the assets used in a project and lets you easily search for them by name, source, date modified, and location.
4. Live production lifts
You can use the live production lift feature to capture events as they happen to live on camera using Adobe Premiere Pro CC 2017 or later version without interrupting the workflow process at any time.
2. Adobe After Effects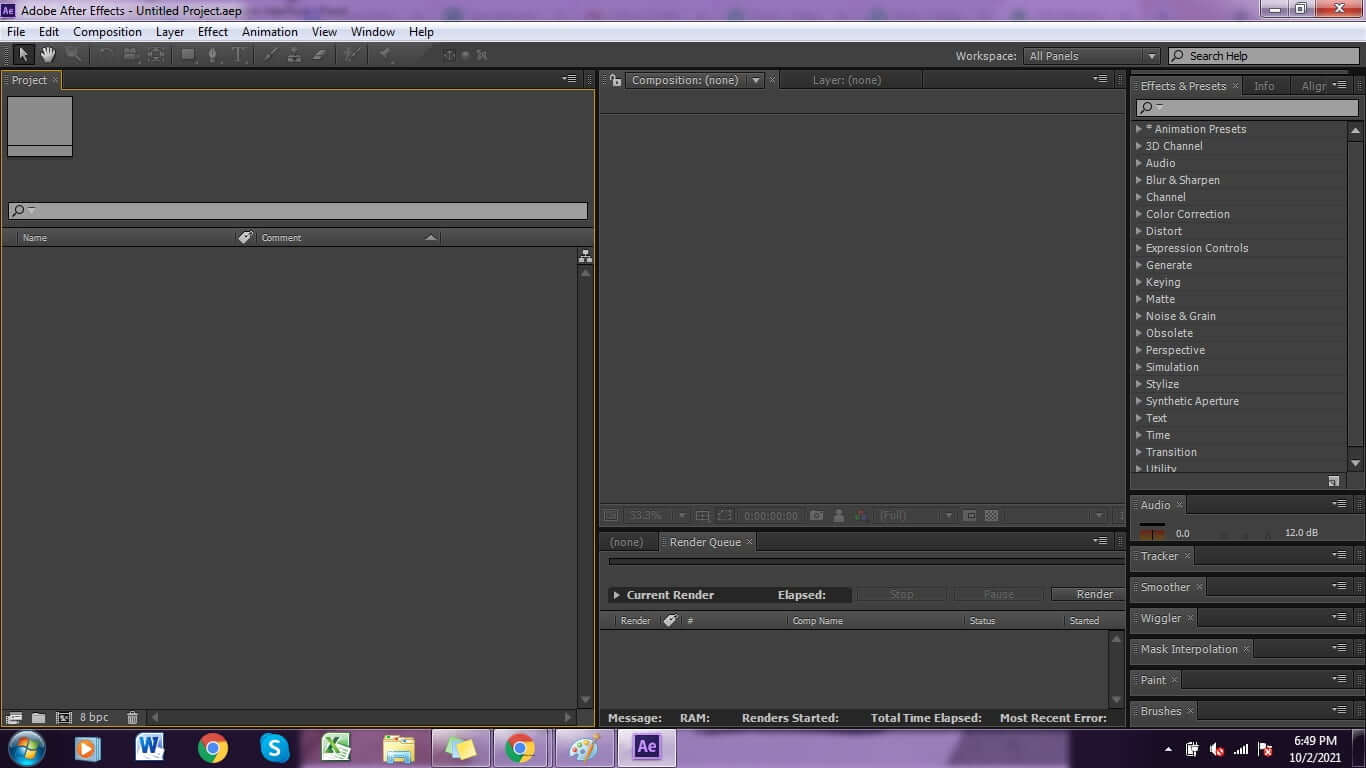 Adobe After Effects is a professional-grade software program that offers a wide range of tools and features to create stunning, complex animations. Adobe After Effects is a video effects toolbox. It lets you tweak the visuals in your videos and tweak them to perfection. If you're into special effects, then Adobe After Effects is the right choice for you. You can add 3D models, shape layers, type layers, particle systems, and lights in your videos to add some pizzazz. Although many people use it also for editing footage from DSLR cameras, it's not as powerful as Adobe Premiere Pro in terms of handling 4K videos.
Features of Adobe After Effects
The great software has the following best features:
1. 3D tracking
This is an incredibly powerful tool that lets you track and paste moving objects in your video so that the rendered 3D object matches the live-action shot.
2. Color grading
The color grading feature is designed to optimize the colors of your videos so that they appear as vibrant as possible. It can be applied during the editing process to your footage, such as video clips and still images, or added to complete videos after editing.
3. Advanced keying tools
Advanced keying tools include shape-based transparency and intersection-style blending effects that offer filmmakers more parameters to adjust for a better end result.
Both programs feature a long list of video editing features and even have a telecine function. One notable difference between the two is the way they handle audio tracks. While After Effects can handle audio without any problem, it can't do so if there are multiple audio tracks involved in your project. In that case, you'll need to use Adobe Premiere Pro instead.
Part 2. Best Alternative Video Editor - iMyFone Filme
Love video editing but don't know how to do it? iMyFone Filme is an alternative video editor that is easy to use and has the best features. With the help of this app, you can create stunning videos in no time. It comes with amazing filters, easy-to-use tools, support for multiple formats, and much more. This app is perfect for beginners who are struggling with quality videos or professionals looking for a new tool to make their work look better.
This app has an easy-to-use interface so you don't need to be an expert in video editing to use it. The best part about this app is that if you are looking for a free solution then there are lots of options for you. IMyFone Filme offers many options in a free version which other softwares are offering in their paid versions. The video editing, using iMyFone Filme, is convenient, quick and can be done on a single effects. It offers to add videos effects, edit, remove or add noise in the current video. Also, in the latest version of iMyFone Filme, it also offers split screen options.
Watch video to know why to choose iMyFone Filme for best video editor
Why We Recommend iMyFone Filme
1. Easy to Use Interface
The interface of this app is easy to use and has loads of features. The best part of the interface is that the interface is very simple and doesn't require too much of your time. It makes it easier for you to focus on other things, like editing videos.
2. Create Amazing Videos
With the help of this app, you can create all types of videos with amazing effects and effects, like video collages. You can even make your photos come alive using the wonderful features of this app. Moreover, you can edit videos using different titles or themes as well as music if you want to include some background music in your video.
3. Powerful Features
If you are looking for some powerful features, then you need to upgrade this app so that you get more features on your device. You can even cut videos, trim videos, or use filters to make your video look more professional.
Part 3. FAQ about Adobe Premiere Pro vs Adobe After Effects
Here are some frequently asked questions that editors usually ask:
1. Is Learning Adobe Premiere Pro Difficult?
No, learning Adobe Premiere Pro is not difficult if you know how to use it properly. Usually, you can learn all the features in a few days once you get some basic knowledge of video editing.
2. Is it Easy to Shoot and Edit Videos with Adobe Premiere Pro?
Yes, it is very easy to edit videos with this video editing software. It offers an intuitive interface that you can easily use to create amazing work in no time. You can even create your own custom shortcuts for tasks that you need to perform regularly or editable workspaces so that you can customize your workspace according to your needs.
4. Is Adobe After Effects Better?
Adobe After Effects is far more superior in some ways. It has many features that are not available in Adobe Premiere Pro. It also handles 4K videos better than Adobe Premiere Pro. However, experts still often prefer Premiere Pro for some reason.
5. Is Adobe After Effects Free?
Yes, it is completely free to use although you will have to pay if you want some features that are exclusive to this app. However, there are lots of options for you if you are looking for a free option for your device.
Conclusion
If you need video editing software that can help you to optimize the visual quality of your videos, then you need to go for Adobe Premiere Pro or Adobe After Effects. If you want an alternative video editor that uses powerful features and is easy to use as well as has an interface that makes it easier for users to edit their files then you need to download iMyFone Filme now. It works fine on both Windows and Mac computers. You can use iMyFone Filme to edit videos with ease and create all types of videos with amazing effects and effects. If you're willing to learn how to use this software, you can also search on their website. They offer free tutorials as well.