If you want to establish appropriate editing skills while creating stunning videos, you'll need to acquire the services of some good video editing tools.

Adobe Premiere Pro has been a massive hit as a video editor offering the best possible services to its users. Besides Adobe Premiere Pro, there is another great video named DaVinci Resolve, also a lovely video editor. Both are terrific video editors and provide excellent video editing skills.
But which one is best?
It is the question people most often ask. In this article, we're going to make a comparison between Adobe Premiere Pro and DaVinci Resolve.
Let us begin it.
Part 1: Adobe Premiere Pro vs DaVinci Resolve
Nowadays, many people compare Adobe Premiere Pro and DaVinci Resolve. However, both are prolific video editors that offer reliable services. But still, they both have some differences, which we're going to take a look at.
Let us have a close look at both of the video editors one by one.
1. Adobe Premiere Pro
Adobe Premiere Pro is a prolific timeline-powered video editor developed by Adobe Systems. Using this tool, you can add prolific features to your video. Many design and production companies have been using Adobe Premiere to create mesmerizing content.
It offers some unbelievable features to explore with. Above all credentials, you'll get a free version of Adobe Premiere Pro, which provides an excellent opportunity to check the working of Adobe Premiere and buy its premium version if you like it.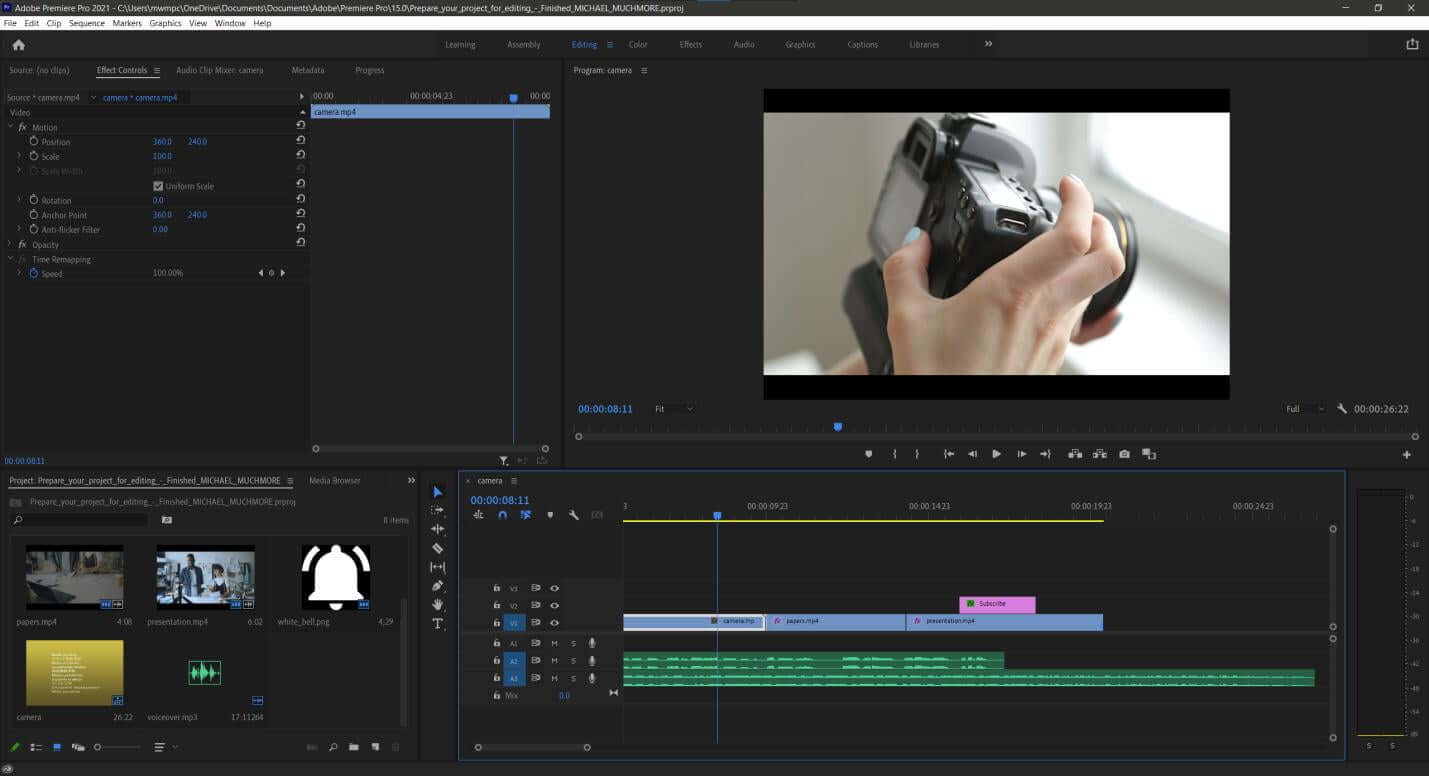 Pros
1. Creative Cloud integration
Adobe Premiere Pro is a flexible video editor. It is closely linked with Adobe programs. You can edit a video in Premiere and then use Adobe Audition, After Effects, Speed Grade, and Photoshop to edit the same video.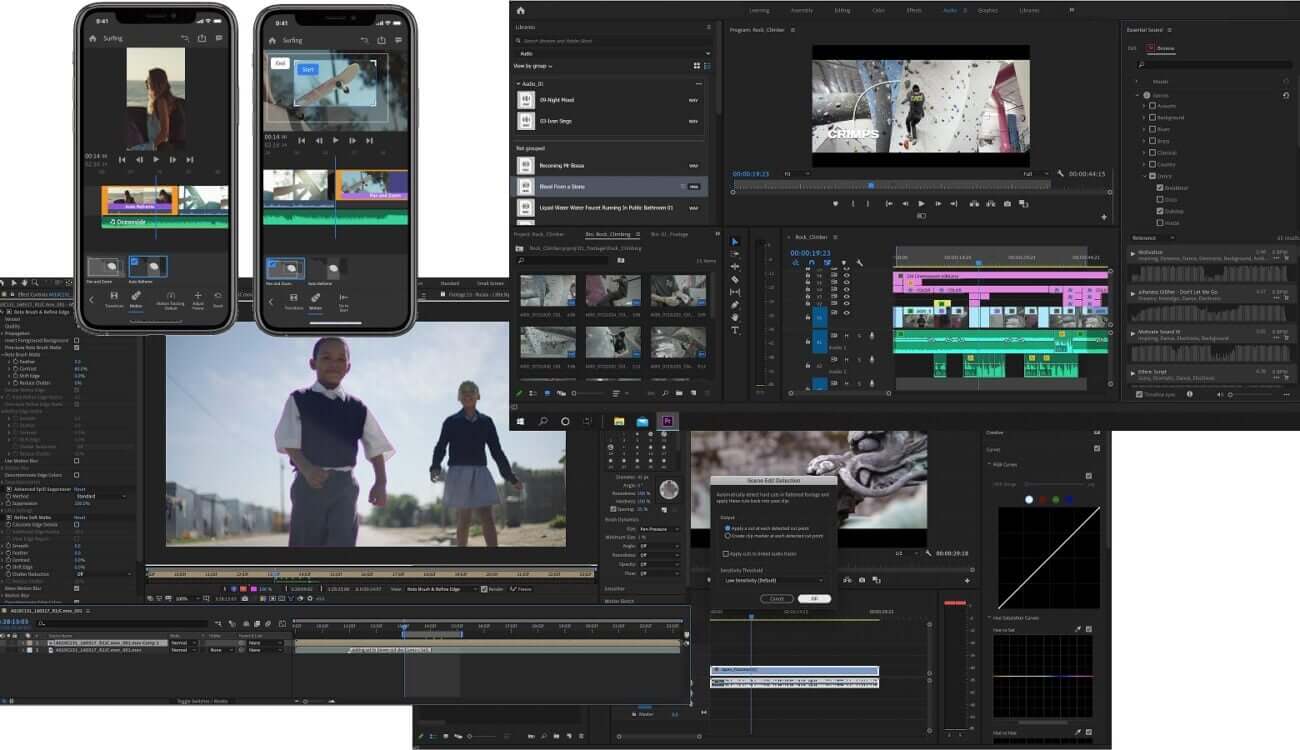 2. Simultaneous editing
Using Premiere Pro, you can import multiple projects simultaneously. In this way, you can switch between clips and scenes from one video to another. Moreover, it also allows you to edit more than one video at the same time.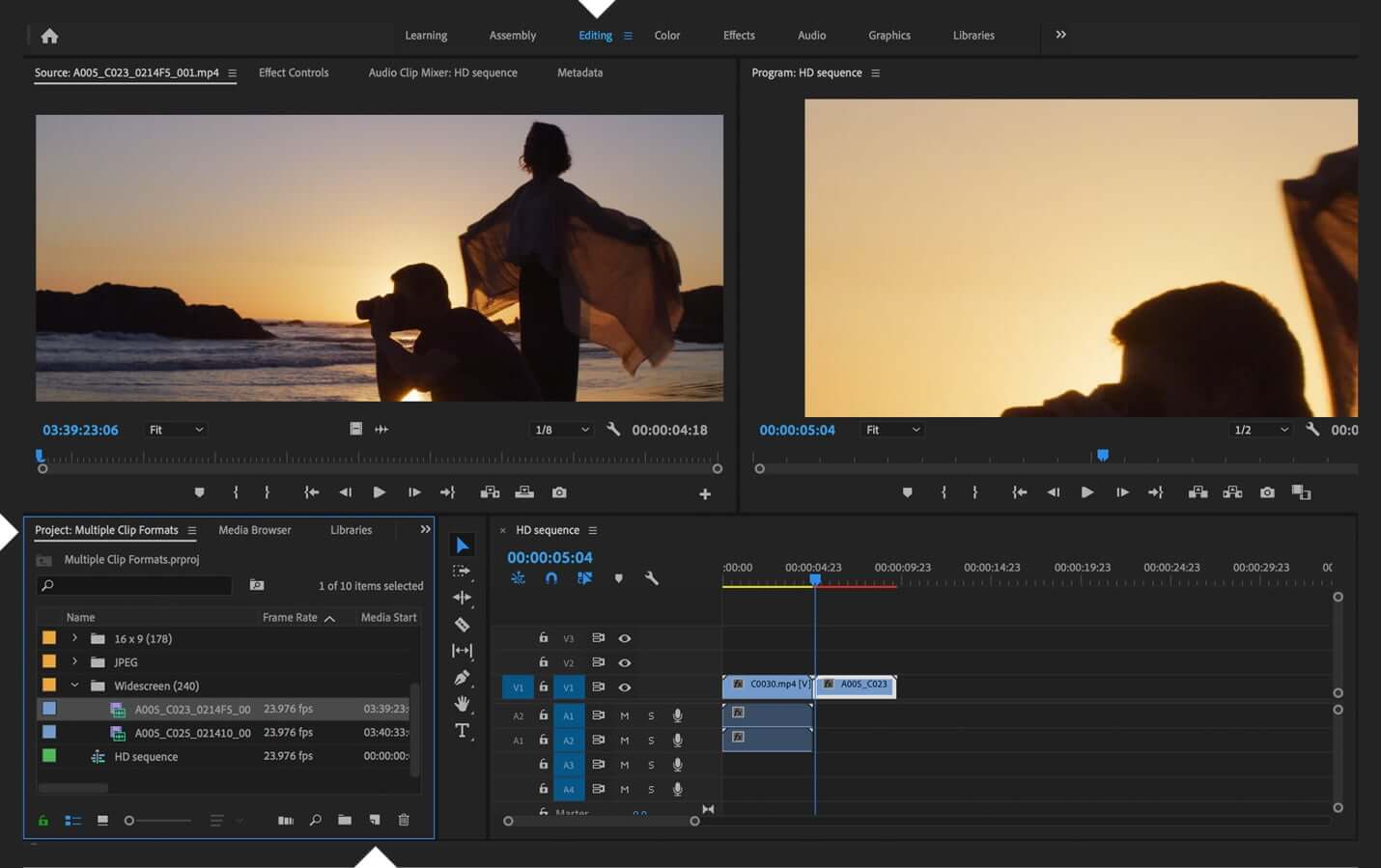 3. Support multiple formats
Due to the Adobe Media Encoder program, Adobe Premiere supports multiple formats. It is compatible with JPEG, MP4, HD, and many more advanced file formats.
4. 1000+ free tutorial
To understand the user interface, Adobe Premiere provides its users with 1000+ free tutorials. Users can take notes from these tutorials and apply them while editing the videos.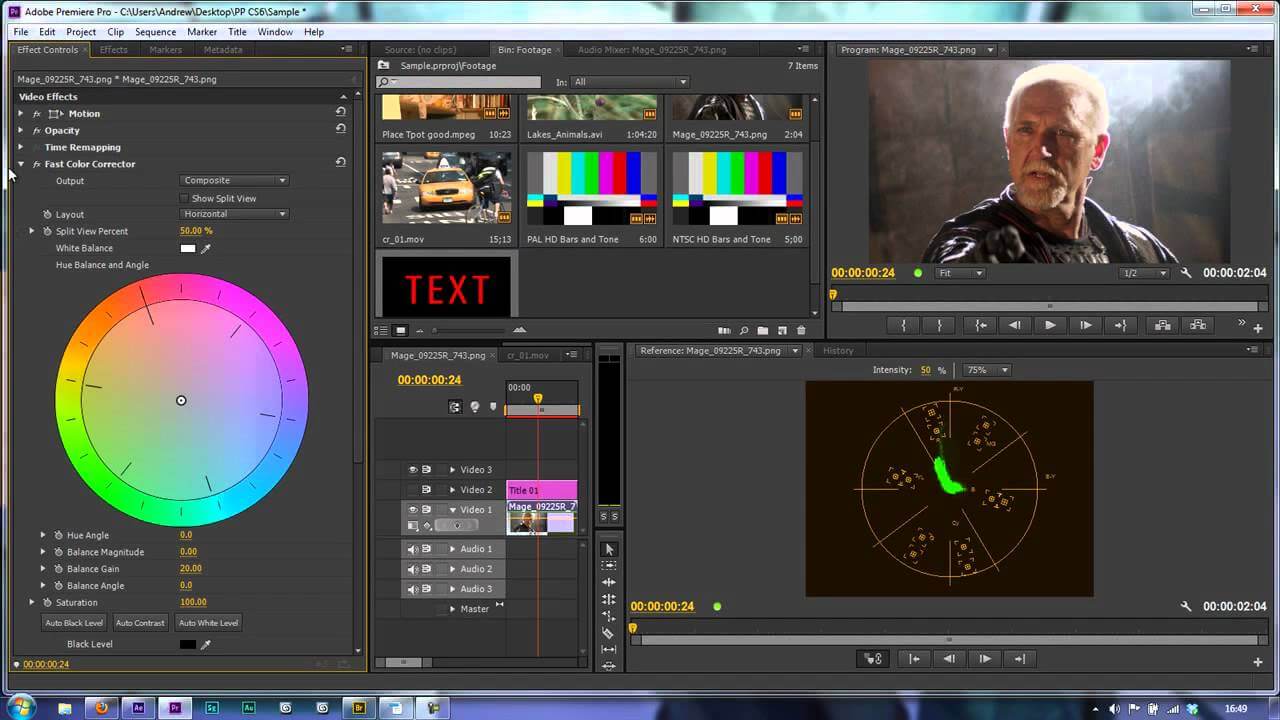 Cons
1. Steep learning curve
Although Adobe Premiere offers ample resources for content creators and ordinary users to edit videos, it provides a pretty hectic user interface. You'd need to watch tutorials videos to know about the interface of Adobe Premiere Pro.
2. High system requirement
Since Adobe Premiere is powerful and advanced software, you have to maintain an efficient computer.
2. DaVinci Resolve
DaVinci Resolve is a non-linear video and color correction program. It is compatible with macOS, Linux, and Windows. You'd also get a free version with some extra features to play with. Using the tool, you can correct the colors, add visual effects, and mix audio tracks of your videos.
Furthermore, you can also explore some of its advanced features in the free version, making it a perfect gig for newbies.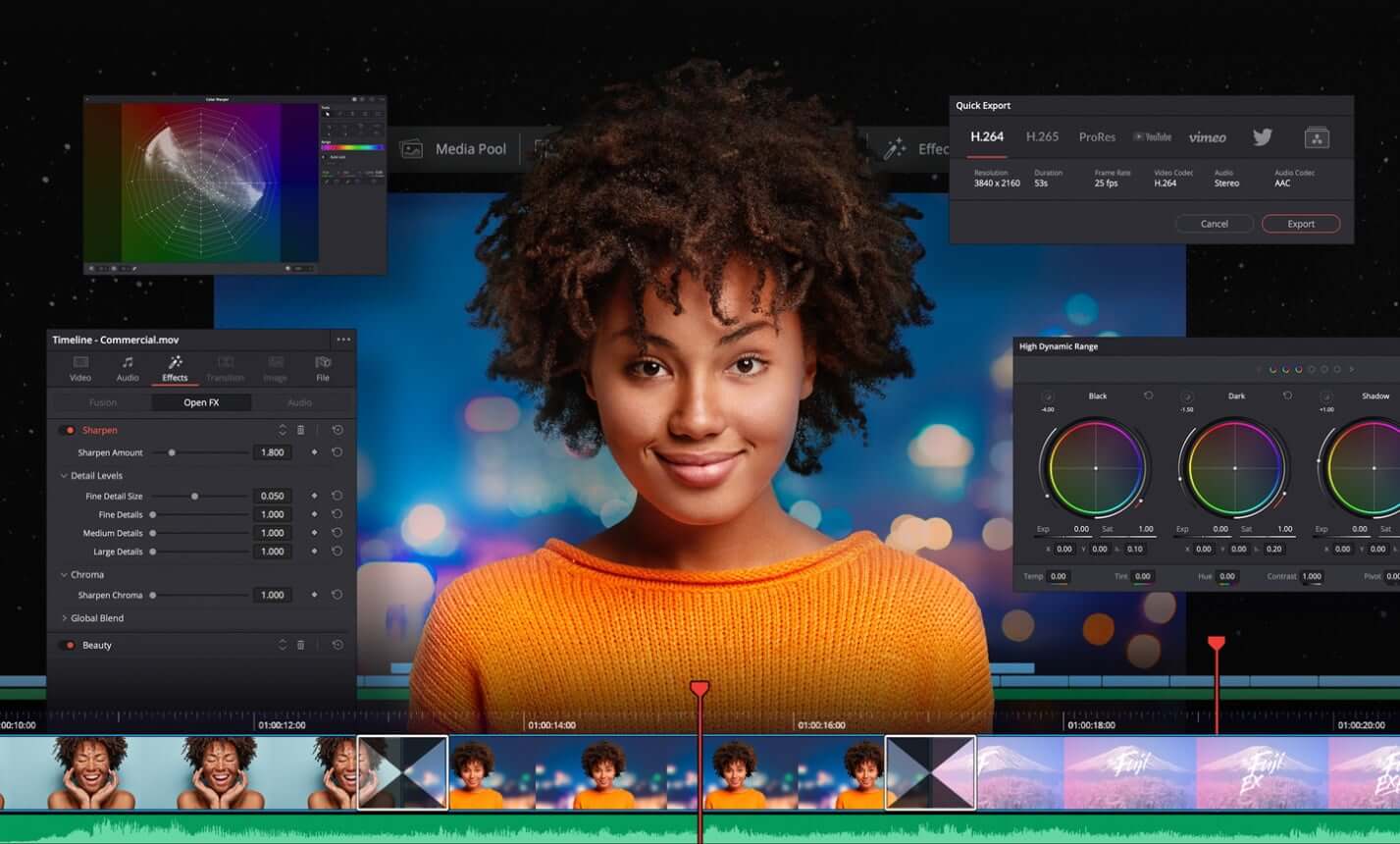 Pros
1. Free Version
DaVinci provides an appropriate free version for those who can't afford to spend money on premium video editors. The free version offers some fascinating features which you find in the premium version of some other video editors.
2. Deep color grading
DaVinci Resolve was initially designed for color correction purposes. It allows you to grade the colors of videos, making your content look out of the ordinary.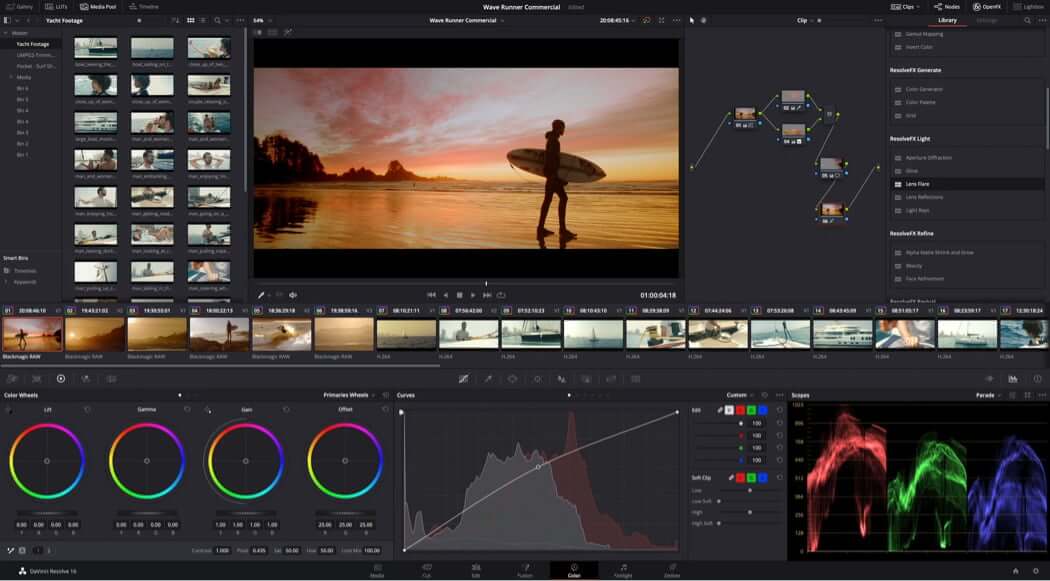 3. Quick Export
With DaVinci, you'll get uploading, rendering, and sharing your videos to platforms like YouTube and Facebook.
4. Facial Recognition
Another advantage you carry with DaVinci Resolve is that it can detect your face in your footage, making it a reliable program for you.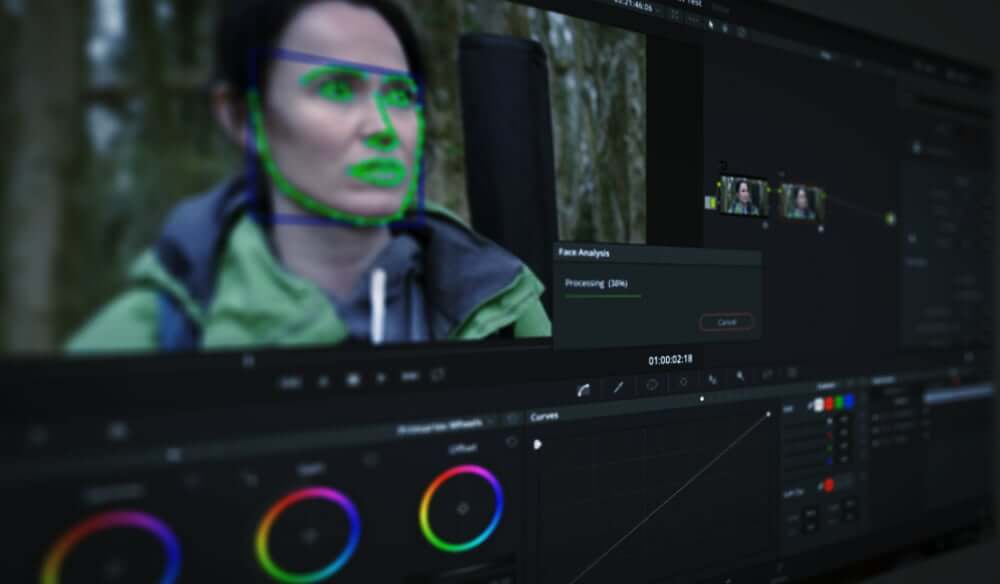 5. Hardware control panels
It offers a prolific hardware control panel, meaning you can manage the various parameters pretty smoothly.
Cons
1. Complicated interface
It may be a bit tricky for a newbie to understand the interface of DaVinci. If you want to master the program, you need to invest some time to understand the tool's working.
2. No cloud storage
There's no cloud storage available in DaVinci Resolve.
Who is better: DaVinci Resolve or Adobe Premiere?
Adobe Premiere is a credible video editor that gives you complete control over your editing. It is pretty popular, and many well-known production companies have notably used Adobe Premiere.
However, DaVinci beats Adobe Premiere most of the time and remains our preferred choice. It offers industry-standard color, audio panels, and effects in one collaborative workspace. In addition, you also have the opportunity to utilize its stand version for free.
If we are to select one option from these two, we'll surely go for DaVinci without undermining the ability of Adobe Premiere Pro.
Part 2: Best Alternative Video Editor - iMyFone Filme
If you're looking for Premiere Pro and DaVinci Resolve alternative, no better choice comes to mind than iMyFone Filme. It is a fabulous video editor capable of making your videos mesmerizing.
Using this tool, you can add any features or effects to your video, making it a pretty flexible editor. Importantly, like Premiere Pro DaVinci Resolve, it offers extraordinary advanced features and tremendous professionalism to impress users worldwide.
Using iMyFone Filme, you can change the voice of audio, extract audio, blur a video, and explore many more features with one click.
Features
1. Easy to Use Interface
When it comes to the user interface, Filme sets apart all other video editing tools. It offers a straightforward and negotiable user interface, making it easier for content creators and newbies to explore its features efficiently.
2. Quick Slide Show Maker
Slide show videos are pretty in demand of late. People love making slide show videos for birthdays, weddings, and parties.
You'd surely need to acquire the services of a worthy video editor that can create slide show videos according to your expectations.
For this purpose, you have to look for iMyFone Filme because it offers a scintillating ability to create breathtaking slide show videos. You only need to import some pictures and select music you want to play in the back, and iMyFone Filme will do the rest.
3. Adjust Speed
Sometimes, you'd want to make the changes to the actual pace of your video. Slowing down or fastening a video can make a lot of sense, especially when you look to convey a solid message to your audience.
One particular video editor that can help you to adjust your video's speed appropriately is iMyFone Filme.
Using Filme, you can slow down or fast-track your video with one click. You can make the scenes of your videos more entertaining by slowing them down. And if you want to convey a larger message in a short time, fast-tracking your video would be the ideal gig for you.
Part 3: FAQs about Adobe Premiere Pro vs
DaVinci Resolve

Comparison
1. Which is Faster,
DaVinci Resolve

or Premiere Pro?

You'll see many video editors competing with each other. The same is the case with Premiere Pro and DaVinci Resolve. They both are versatile tools capable of making your content look.

DaVinci Resolve is suitable for adding visual effects to video. At the same time, Adobe Premiere Pro is a proper video editing tool that offers more advanced and creative features than DaVinci Resolve.

Using DaVinci Resolve, you can add text effects, special effects, and graphics to your videos. At the same time, Premiere Pro allows you to perform any task you want on a video.

It covers all the basics, whether you crop a video, adds a transition, or trim a video. It is why you can say that Adobe Premiere Pro is far better than DaVinci Resolve when it comes to video editing.
2. Why is Preview in
DaVinci Resolve

So Slow Compared to Premiere Pro?

The playback engine in DaVinci Resolve is complete. In this tool, you have to render everything before playback. While Premiere Pro has been using modified media players, most things will be in real-time.

Even it has to drop some frame to catch real-time audio; it possesses the ability to do effortlessly. While you can't get these kinds of features with DaVinci Resolve. It is why the preview in Premiere Pro is much faster than DaVinci Resolve.
Conclusion
Both DaVinci Resolve and Adobe Premiere are competent to video editors that live up to your expectations big time.You'd get some fascinating features with both of them that will help you create engaging content.
However, if you ask for an alternative video editor that can match the superiority of both editors, iMyFone Filme is here to stay. It offers all the things Adobe Premiere Pro and DaVinci combine to provide global content creators and users.With iMyFone Filme, you'd get magnificent transition features to play with. You can add a scintillating transition to your to make it look relevant. On the other side, you can also add some extraordinary filters, text, themes, and stickers to your video. Above all aspects, iMyFone Filme makes sure your content look unique by offering picture - in-Picture effect.