Are you looking for a quick and easy way to create captivating comics? Discover the potential of AI comic generator! These advanced tools empower people from all walks of life to tell stories and express themselves artistically in just minutes.
Whether you're a budding philosopher or a rising artist, these tools offer a wide range of features that make comic creation a breeze.
In this article, we'll dive into the best AI comic book generators, exploring how they turn ideas into vibrant, living comics.
Let's get started!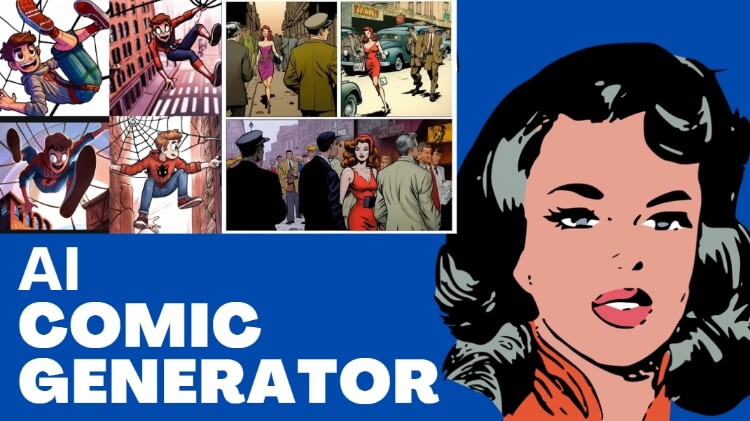 Part 1. What is AI Comic Generator?
An AI comic generator is a software program powered by artificial intelligence that produces comic strips or panels. By analyzing input images or text, it creates suitable illustrations and dialogues.
This tool is designed to enable individuals without artistic skills to effortlessly craft professional-quality comics. These comics serve diverse purposes, including education, entertainment, marketing, and advertising. Some AI comic generators also offer customization options, allowing users to tweak styles, tones, and characters.
Overall, an AI comic generator is an innovative solution that enhances creativity, saves time, and offers valuable resources across various domains.
Part 2. 9 Best AI Comic Generator to Create Comic Books/Strips
ComicsMaker.AI offers a versatile platform for creating comics with AI, whether you're aiming for a classic superhero aesthetic or a distinctive style. The Page Designer tool simplifies the process, allowing you to easily transform a simple pencil sketch into a dynamic and colorful comic panel. With intuitive controls, you can bring your vision to life with just a few clicks.
Additionally, ComicsMaker.AI supports customization by enabling you to upload your own images. Its AI technology can then reference your image to generate artwork that maintains the essence of the original, providing a seamless and creative comic-making experience.
Steps of Using ComicsMaker.AI to Make Comic Strip:
Step #1: Head to ComicsMaker.ai website, and log in.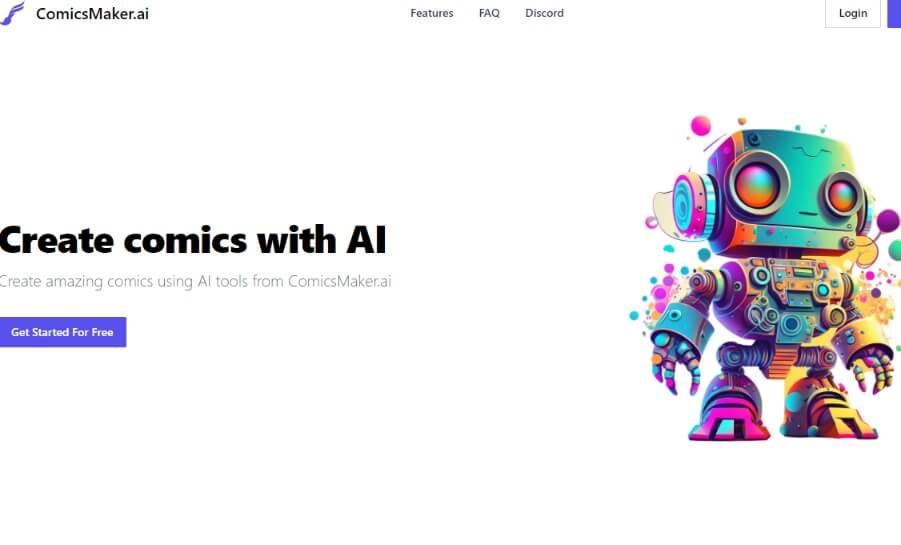 Step #2: Tap on "Create" to enter your comic name, select page size and fonts, and then click "create".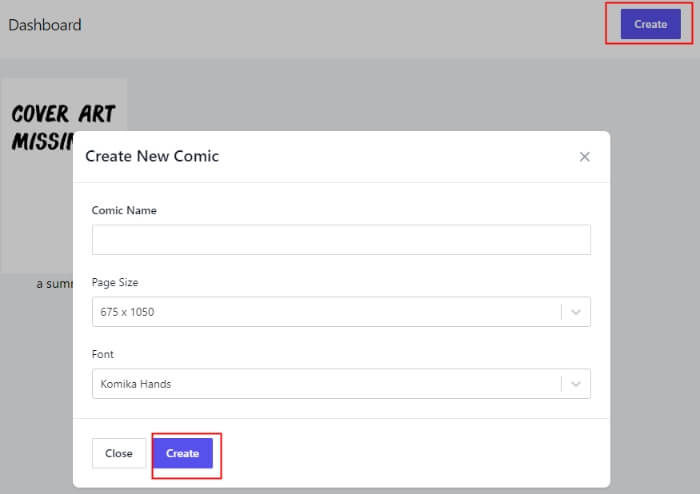 Step #3: Create your own characters by entering text prompt.You are allowed to choose the style and the artists you prefer.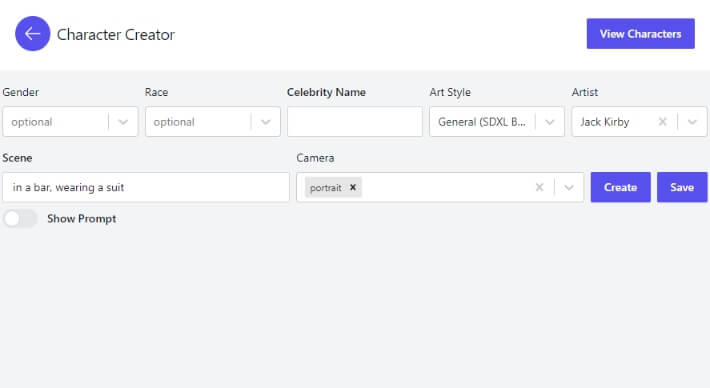 Step #4: After creating characters, click "Create Page" to start creating AI comic strips using prompt or source images. Note that you can always choose the style you prefer.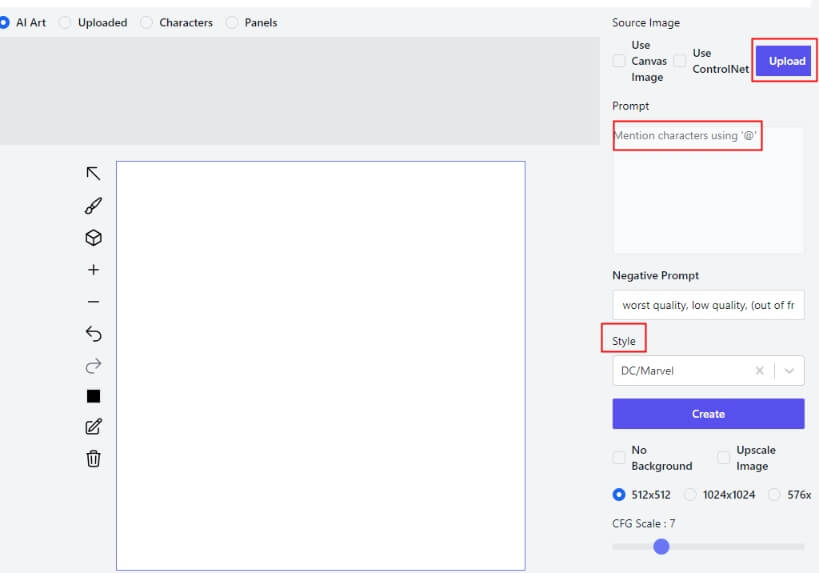 Key Features:
Page Designer: Create captivating comic panels effortlessly, whether you're after classic or unique styles.

Quick Transformation: Turn basic pencil sketches into vibrant, colorful comic book panels with just a few clicks.

Image Upload: Easily incorporate your own images, allowing the AI to generate artwork that captures the original essence.

Customization: Tailor characters, scenes, and elements to match your creative vision and storytelling needs.
Neural Canvas offers 25 AI-generated illustrations, 1 AI comic book, and a library of 100+ styles and characters for creating stunning visuals.
With an intuitive interface and an abundant library of characters and styles, it can make your projects stand out without any hassle, regardless of your design background.
It needs a one time payment of $2.99, and you own the commercial rights of the AI generated comic book.
Generate AI Comics Using Neural Canvas:
Step #1: Enter the interface of the website.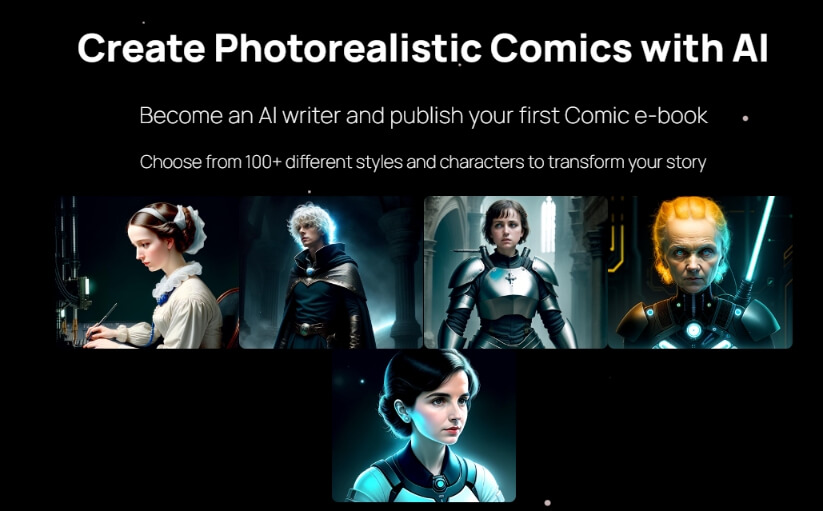 Step #2: Input your story ideas, select mood, style and main character, enter your email, and wait for 10 min to get the results.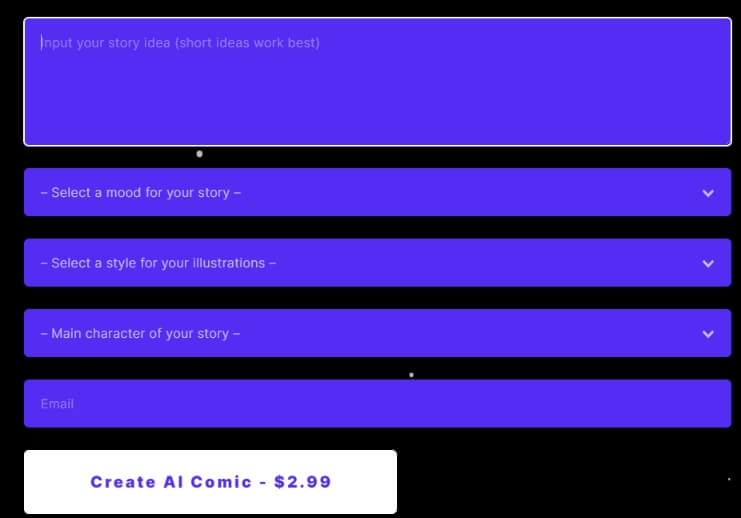 Key Features:
Versatile Illustrations: Access up to 25 AI-generated illustrations and 1 comic book, tailored to your creative needs.

Diverse Styles and Characters: Choose from over 100 unique styles and characters to bring your artistic vision to life.

High-Quality Visuals: Generate professional-grade comic books and visuals that stand out, enhancing the impact of your projects.

User-Friendly Interface: Effortlessly create captivating designs, logos, presentations, posters, and even websites, regardless of your design expertise.

Intuitive Editing: Utilize the drag-and-drop editor to seamlessly modify and personalize your comic books and visuals as you desire.
Canva, a renowned creative hub, goes beyond the expected by offering versatile design tools, including an often-overlooked AI comic strip generator.
You can choose from a diverse range of templates or expedite the process by directly accessing Canva's Comic Strip Maker.
For a unique touch, you are allowed to craft your comic strip from scratch. Just begin a blank project, explore Elements, and experiment with various text styles.
Create Comic Strips in Canva:
Step #1:Head to the text-to-image feature of canva website.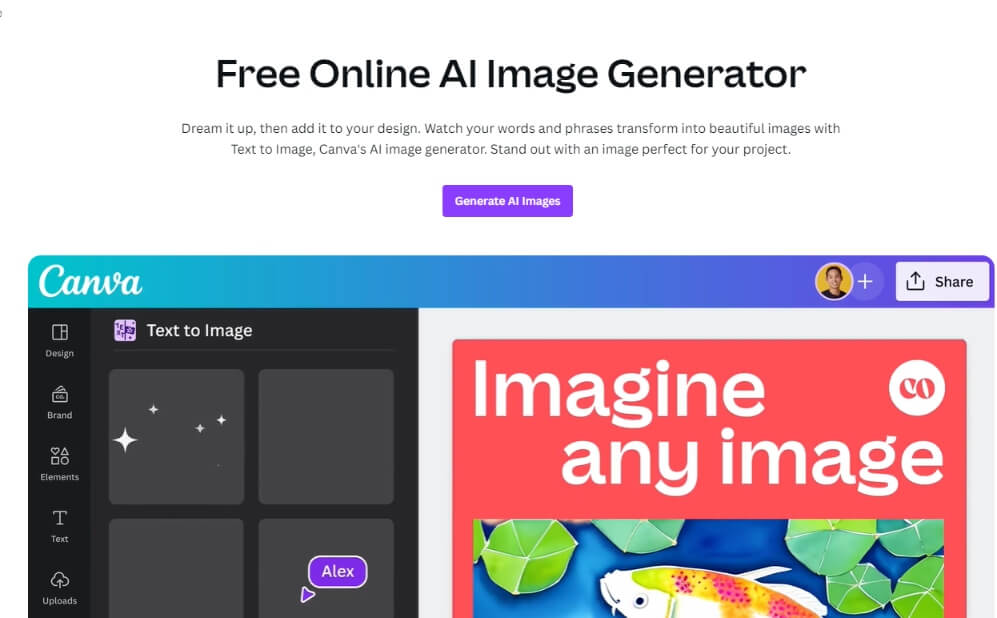 Step #2: Create a new project "comic strip".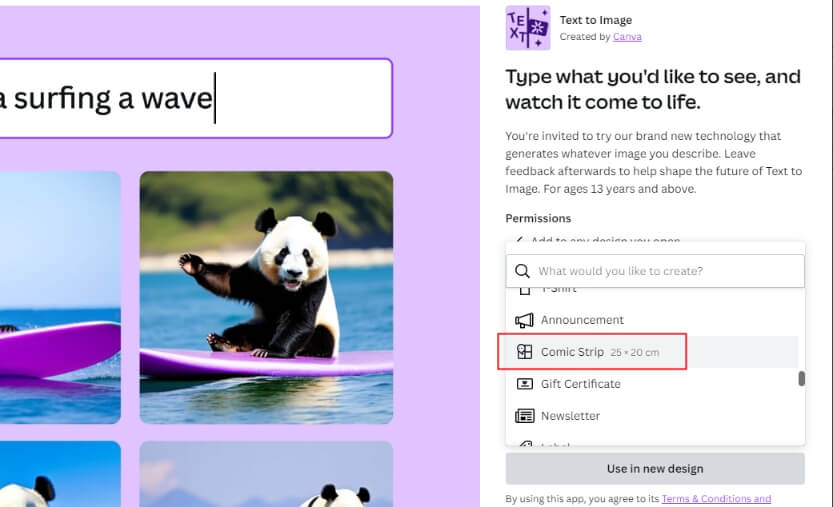 Step #3: Start your creation by entering your prompt and choosing styles.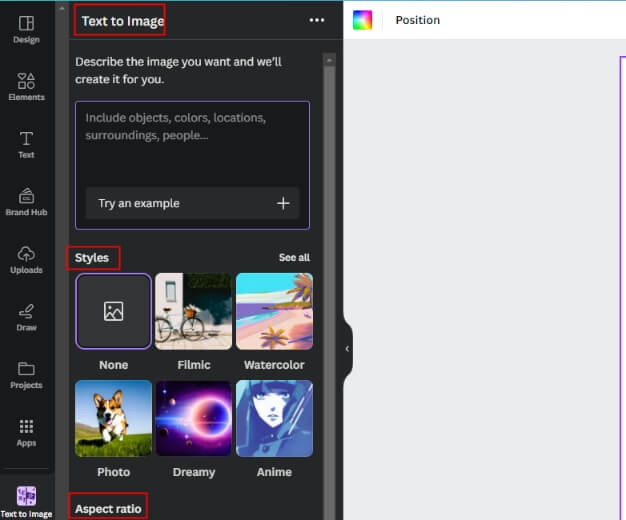 Key Features:
Diverse Design Capabilities: Canva offers a versatile platform with an array of design tools, including the lesser-known comic strip creation feature.

Style Variety: Access a wide selection of styles tailored for comic strip creation, providing ample options to choose from, like filmic, watercolor, dreamy, anime, etc.

Customization Freedom: If templates aren't your preference, design a comic strip from scratch by launching a blank project.

Element Exploration: Discover creative possibilities with the Elements section, enabling you to enhance your comic strip with various visual elements.

Text Style Variety: Experiment with an array of text styles, further enriching your comic strip's visual and narrative appeal.
NightCafe Creator is an AI image creation powerhouse, with which you can craft diverse AI generated comic strips effortlessly with text prompts. You can choose from a range of styles to amplify your creations.
Whether fashioning AI characters or comic series, NightCafe Creator knows no bounds. All you need to do is to enter your ideas to let AI do its magic.
But the limitation is that it have no option to add captions on AI generated comic strips.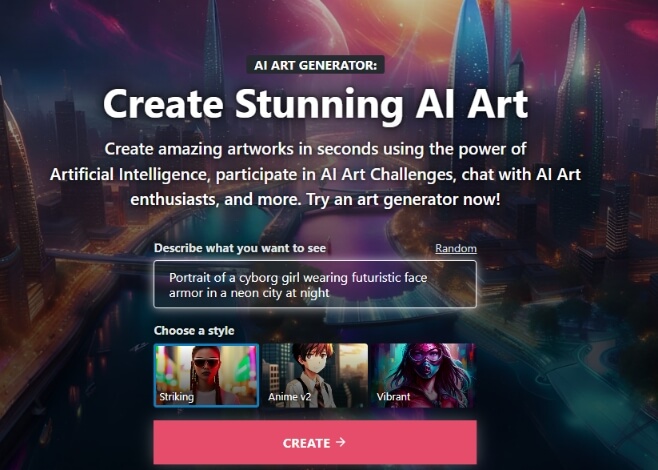 Key Features:
NightCafe Creator offers diverse applications, catering to various creative needs.

Craft a variety of comic images effortlessly using text prompts and the platform's AI prowess.

Choose from an extensive range of styles to bring your vision to life, complete with logo generation and style transfer features.
You can easily create stunning comic e-books or strips with Starry AI, since it offers over sixteen styles for high-quality results even for beginners.
You can craft flawless comic characters by describing your vision and refining until perfect. With an easy-to-use single panel and AI technology, selecting styles and ratios is a breeze, catering to both novices and pros.
How to create stunning comic books in Starry AI:
Step #1: Visit its webiste and click "Start creating".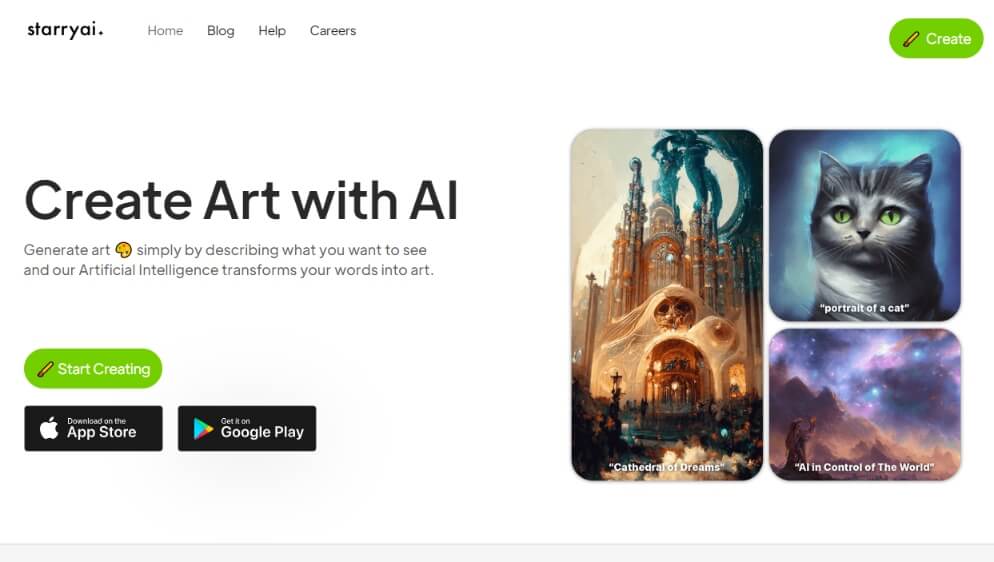 Step #2: Choose one mode based on your needs.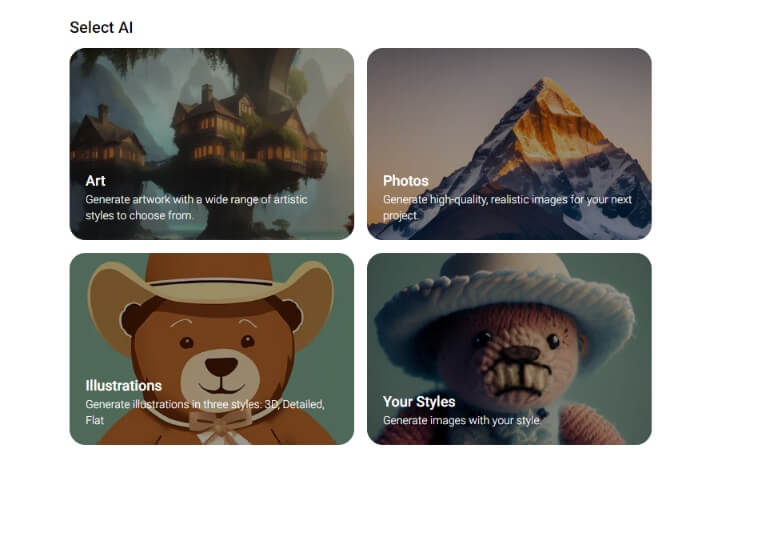 Step #3: Enter prompt to get AI generated comic strips or upload your own images to generate comic book from images.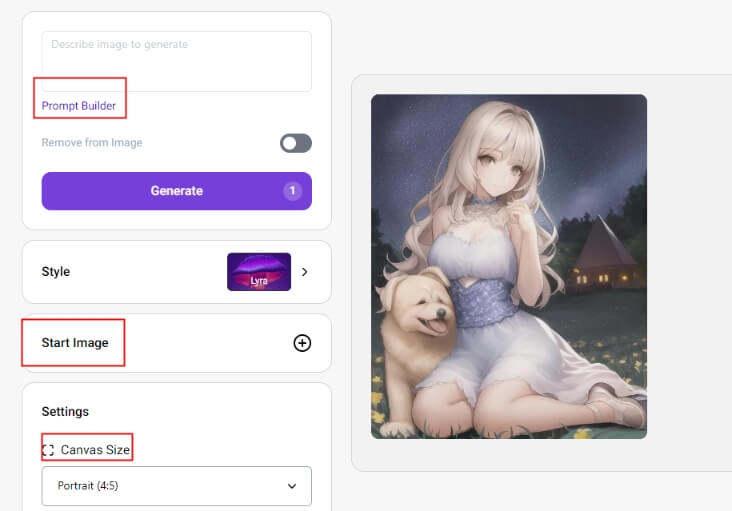 Key Features:
Access to over sixteen styles to create high-quality artwork suitable for various themes and genres.

Benefit from a single-panel layout that simplifies the creation process.

Retain complete ownership of your artwork generated with Starry AI.
Craiyon is an essential AI comic book/strip generator tailored for comic artists, illustrators, and animators seeking inventive solutions. You can effortlessly produce a variety of images within a single session, no registration required.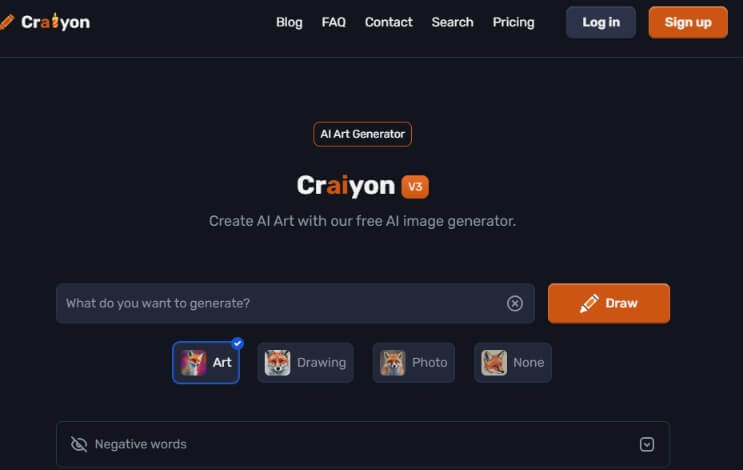 Key Features:
Rapid generation of multiple images in the same session without registration.

Copyright-free usage of characters worldwide, even with the free version.

User-friendly interface for quick creation of intricate and stunning images.

Perfect AI tool for comic artists, illustrators, and animators.
With Stable Diffusion, you can use prompts to get stunning AI generated comic strips. You have the total control of the comics you created, since it processess based on your text prompts and parameters.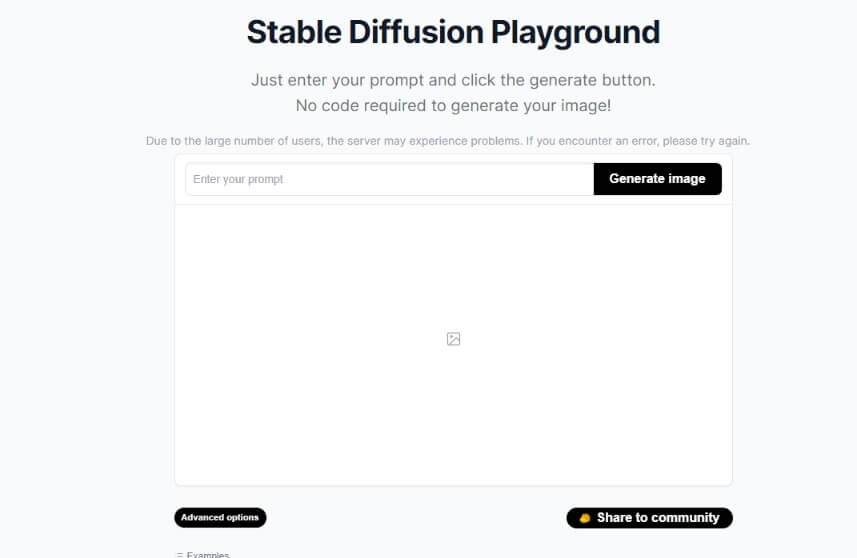 Key Features:
Enjoy unrestricted prompts and a parameter-rich library, granting you complete artistic control.

Stable Diffusion's mostly free model sets it apart, offering cost-effective access to its advanced tools.

Photo-realistic imaging that ensures high-quality artwork without compromise.

Whether you're a professional illustrator, aspiring artist, or seeking to boost creativity, Stable Diffusion delivers stellar performance across various genres.
Dall-E is a famous AI art generator you can use for AI generated comic strip. It doesn't create an complete comic strip for you, and you can use it to streamline your work flow.
It can easily turn your imagination into reality by analyzing your text prompts that describe what you want to create.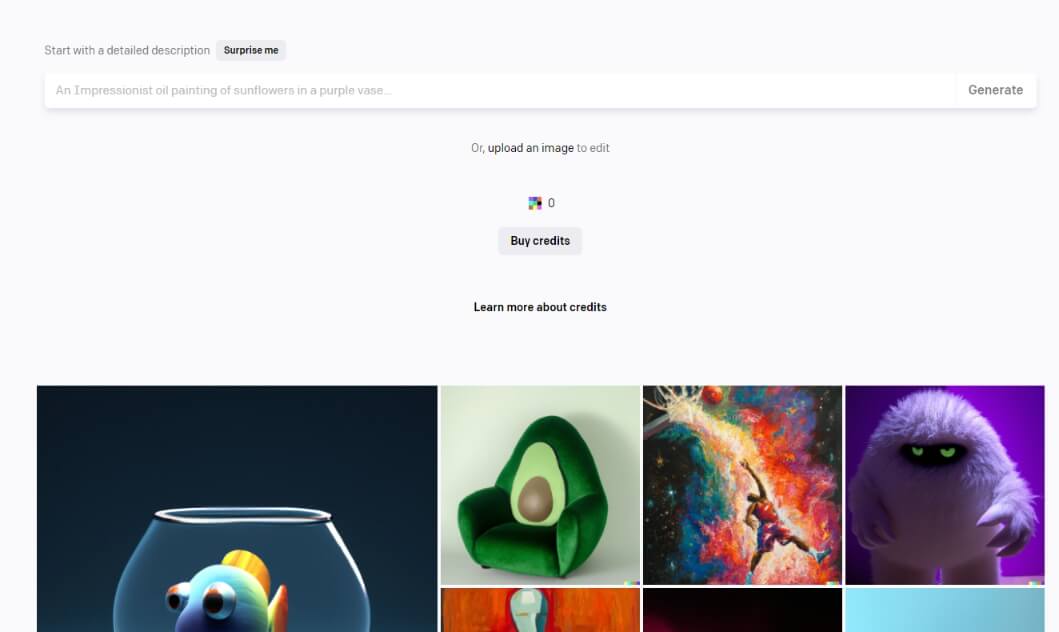 Key Features:
Benefit from rapid results through an automated system, facilitating idea realization.

Suited for novices exploring AI tools and experienced comic creators alike.

Craft comic books by utilizing AI-generated art as characters, simplifying the comic book creation process.

Unlike other AI tools, it offers a minimal learning curve and eliminates extensive research.
GetIMG empowers you to craft high-quality comic images that leave a lasting impact. Regardless of your design expertise, this platform streamlines visual creation with remarkable efficiency.

It has a library of royalty-free stock photos that you can use when creating comics, so that you can use them as you wish with no worries about copyrights.

Apart from text to image creation, it also allows you to create comic strips from images.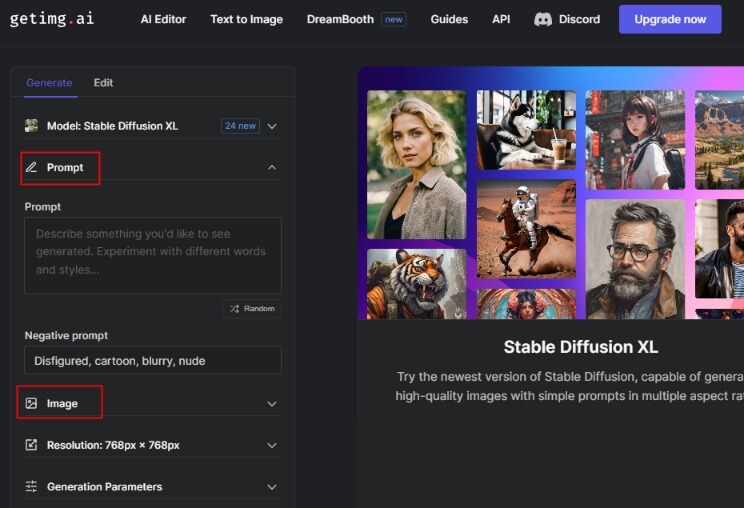 Key Features:
GetIMG's online comic creator transforms your concepts into reality without requiring coding or design skills.

Utilize a vast collection of royalty-free stock photos and videos, eradicating copyright concerns.

Seamlessly search for relevant images and seamlessly integrate them into your comic book within moments.

GetIMG's friendly customer service team is readily available to address any queries or assistance you may need.

Embrace an all-in-one AI-art tool that offers a free trial, facilitates high-quality comic book generation, and presents a range of versatile tools for your convenience.
Part 3: Another AI Comic Generator to Make Stunning Comic Strips
In addition to the previously mentioned AI comic book generators, there is another exceptional option worth exploring: iMyFone MagicPic.
iMyFone MagicPic isn't just an AI-powered photo editing tool, it's a creative powerhouse. The upcoming version introduces text-to-image, image-to-image, and sketch-to-image functions, making comic strip creation a breeze.
The groundbreaking features enable users to effortlessly craft unique and original comic strips for diverse applications, from education to marketing and entertainment.
Get ready to be amazed by the incredible capabilities of iMyFone MagicPic as it takes your comic strip creation to new heights.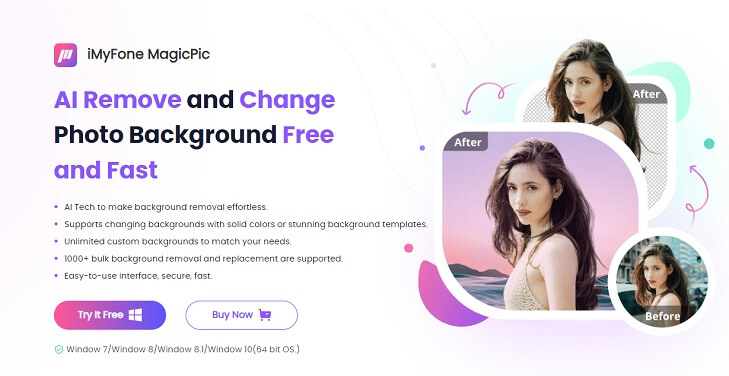 Part 4: Hot FAQS About AI Comic Generator
Is there an AI that can create comics?
Yes, combining user-friendly features and cutting-edge technology, AI art generators like Dell-E, Craiyon, ComicsMaker.ai, etc. proves to be an exceptional tool for those seeking to craft captivating AI comics.
How can I make a digital comic?
You can use AI comic book generators to transform your ideas into stunning digital comics, and you only need to enter your text prompt, and choose certain styles to make your own comic strips.
What is the best app for making comics free?
Canva is a great app to free make comics, and it has premium features for you to use, like text-to-image, design elements, drag-and-drop editing features, and more. But if you want more premium features, you need to upgrade to pro.
Is AI comic ineligible for copyright?
A recent letter from the U.S. Copyright Office states that illustrations in a newly produced comic book, generated using the AI program Midjourney, do not qualify for protection under copyright law.
But for the AI comic books generated by Neural Canvas, you have the commercial rights for it. Therefore, it depends when it comes to copyright of AI comic books.
What is an AI comic generator?
An AI comic generator is a software program that uses artificial intelligence to create comic strips or panels by analyzing input images or text and generating corresponding illustrations and dialogue.
What are some popular AI comic generator tools?
Some popular AI comic generator tools include GetIMG, Neural Canvas, Dall-E, Stable Diffusion, Craiyon, Starry AI, NightCafe Creator, ComicsMaker.AI, Canva, and MagicPic.
Final Thoughts
The world of comic creation has witnessed a transformative shift with the introduction of AI Comic Generators.
These ingenious tools, such as GetIMG, Neural Canvas, etc. and the upcoming MagicPic, usher in a new era of accessibility, innovation, and boundless creativity.
If you're eager to elevate the visual allure of your AI comic book, using AI tools is undoubtedly the path to tread. To embark on this transformative journey, don't miss the opportunity to enhance your artistic endeavors by downloading MagicPic today.