This article aims to provide an honest review of Sony Vegas vs After Effects. Read it till the end to find out the better video editing option.
In the world of video editing, Sony Vegas and After Effects need no introduction. Both are equally good and stable editing tools and come preloaded with tons of stellar editing filters. But there's always a better option that suits your requirements.
Here in this Sony Vegas vs After Effects guide, we will explore the key features and pros and cons of each software as well as discuss their specifications, easy-of-use, and usability to help you form an opinion. On top of that, we will also walk you through a perfect alternative to Adobe After Effects Sony Vegas pro.
Let's deep dive.
Sony Vegas Pro
Easy to use and flexible, Sony Vegas Pro is used for making professional-level video editing. Its interface offers a range of workflows and tools to speed up video editing and movies creation.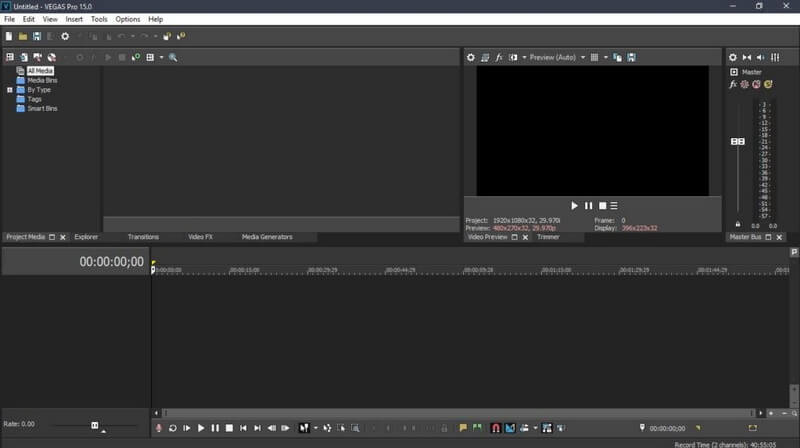 1. Key Features
Vegas Pro provides powerful video and audio editing tools. Here are its key features:
Instant Freeze Frame automatically adjusts the playback speed of a certain frame within a timeline clip event is automatically decreased to produce a dramatic effect. Just place the cursor on a specific frame to apply this feature.

It provides intelligent up-scaling to enhance your 3-D footage into 4k.

Real-time multi-track video and audio editing.

Offers 3D titling & compositing, advanced visual effects, and filters.

Advanced picture-in-picture editing

Automatic crossfades

Hardware acceleration

DVD and Blue-ray disc authoring

Preview window controls
2. Pros:
Here is an overview of highlighted benefits of using Sony Vegas Pro.

It allows users to access a variety of plug-ins created by third-party developers. Using them, you can add special video effects and filters to your videos to make them more captivating to your audience.

Thanks to its timeline editing capabilities, Vegas Pro speeds up arranging video clips and applying effects on them. Automation settings are present in the drop-down menu.

It has a customizable and innovative interface. Users can manage all the panels easily. With just one click, you can create a new window layout for editing while all the editing options are available at the other part of the application window.

Built-in "how to" tutorials to learn the tool.
3. Cons:

Its interface is very complicated for new users.

Slows down the computer while rendering the videos – often crashes

Not suitable for motion graphics

Limited video transitions

Quite expensive
Also Read:
Best Render Setting for Sony Vegas >>
Abode After Effects
Adobe After Effects is one of the biggest names in professional video editing. It is considered the industry standard for developing motion graphics and visual effects. You can create high-quality videos, movies, music, and much more without any hassles.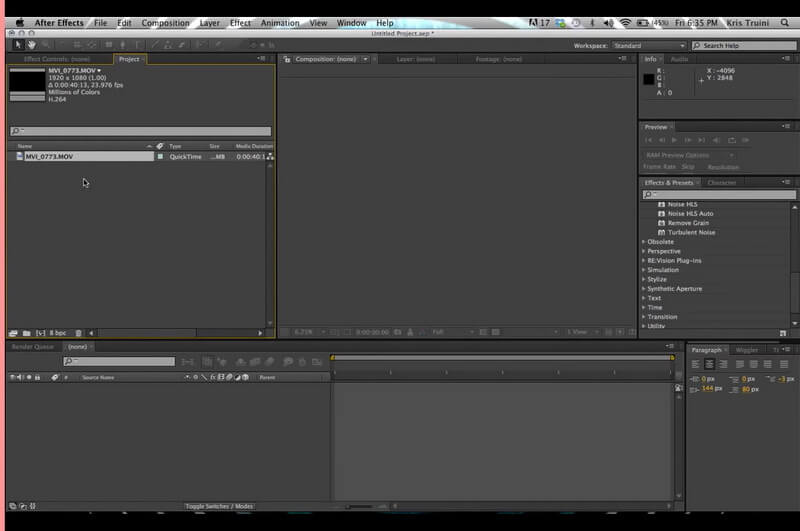 1. Key Features
After Effects is used by beginners, hobbyists as well as professional designers. Its premium version offers:
Offers impeccable motion graphic templates

Virtual reality titling and graphics

Users can edit 360 or virtual reality videos using compositing tools

Data-driven animation to create interactive motion graphics with data files. With just one click, you can import JSON files to After Effects and add animations to your videos.

It has a "Create VR Environment" feature to create virtual reality environments.

Remove distortions from a video and apply special effects and dynamic transition.

Users can easily manage objects like shapes and masks using "Expressions."

Enhanced 3D pipeline

Extract cube map easily

Built-in VR rotate sphere and VR converter as well as VR comp editor

Advanced GPU accelerated effects

Its auto-save feature allows you to update the previously-saved works to the latest one as well as start a new project.
2. Pros:

Its online portal includes a plethora of tutorials and answers to FAQs. Additionally, you can get in touch with a specialist easily.

Users can easily create their own keyboard shortcuts to speed up the editing process. You can edit the shortcuts anytime you want.

Compatible with both Windows and Mac as well as iOS and Android devices.

Integrates easily with other Adobe programs such as Animate, Photoshop, and Illustrator.
3. Cons:

No one-time fee. You have to pay every month.

Hard learning curve

Limited capability to create 3D animations
Also Read:
After Effects Slideshow Templates >>
Full Comparison Between Sony Vegas vs After Effects
The two software seem very comparable when it comes to basic features, efficiency, and utilities. However, there're some major differences between Sony Vegas vs After Effects:
1. Motion Graphics
After Effects offers better and more professional motion graphics than Sony Vegas. If you're someone who loves to play with motion effects and graphics and other composite filters, then go for After Effects.
However, the rendering tools of Vegas are better than the ones present in After Effects.
2. Usability
As the name indicates After Effects is primarily used for applying advanced effects on the already edited videos. You may have to use another software for basic or professional-grade editing.
Sony Vegas, on the other hand, incorporates both editing and effects features. It is a one-stop solution to perform any type of video editing as well as use some of the best videos after effects.
3. Price
As far as price is concerned, Sony Vegas is cheaper than After Effects. Still, both tools are significantly expensive compared to other players in the market.
4. Compatibility
Sony Vegas is a Windows-only product while After Effects supports both Windows and Mac as well as Android and iOS devices. Similarly, After Effects supports more languages.
But After Effects require a high-end PC configuration to run smoothly while Vegas run properly on any standard computer without slowing it down.
Looking at the above Sony Vegas vs After Effects comparison, it's fairly easy to recommend Vegas for quick and easy video editing. But if you want to add professional-level effects after editing the raw videos, then After Effects is a preferable choice.
[Editor's Choice] Fast, Easy and Powerful Video Editor for You - iMyFone Filme
Not everyone can afford to pay $1000/year for a video editor. Why not look for an alternative that encapsulates the key features of both Vegas and After Effects but at a much-reduced price?
Look no further as iMyFone Filme becomes your perfect companion. It comes loaded with all basic video editing features such as trim, crop, adjust speed, picture-in-picture mode as well as add text to audio and videos. Filme offers multi-track video editing and users can play 8 audio tracks simultaneously.
Additionally, you get a premium screen recorder to capture everything on your desktop and external webcams in ultra-high quality. After editing the videos, you can add tons of advanced effects, transitions, and overlays in mere seconds to enhance them. Its Fast Mode helps you create stunning slideshows and presentations.
What's best is you don't need extensive tutorials to explore and apply its features. Its innovative and straightforward interface makes it easier for even first-time users to master its use.
Main Module of iMyFone Filme
Once you have launched iMyFone on your computer, you'll see its home interface showing five main modes as shown in the figure.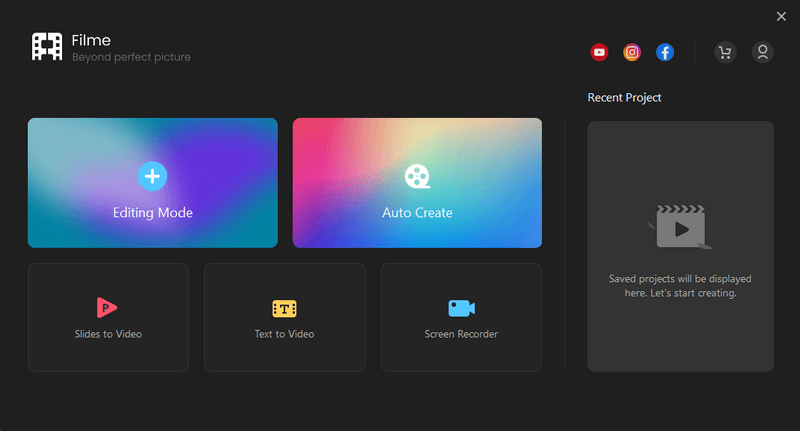 1. Editing Mode
Hit on Editing Mode to enter the main editing interface. Here, you can import audio and video clips and apply thousands of editing tools. Use the top bar to explore exciting editing options for your movies. All you need to do is drag and drop the clip into the timeline and start editing.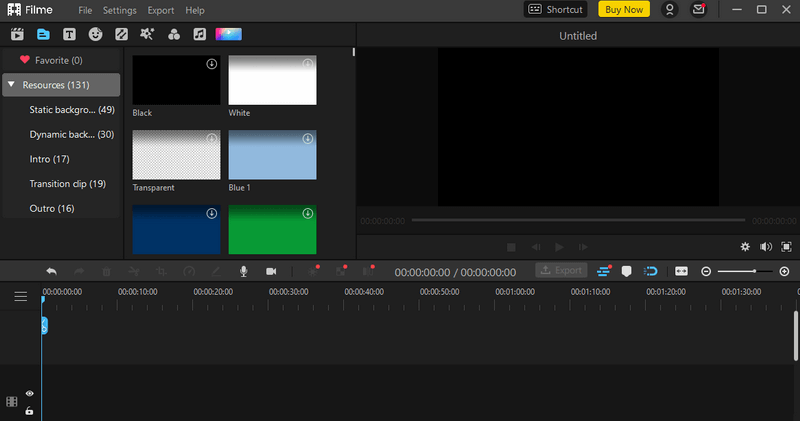 You can also record the audio or video screen if you want.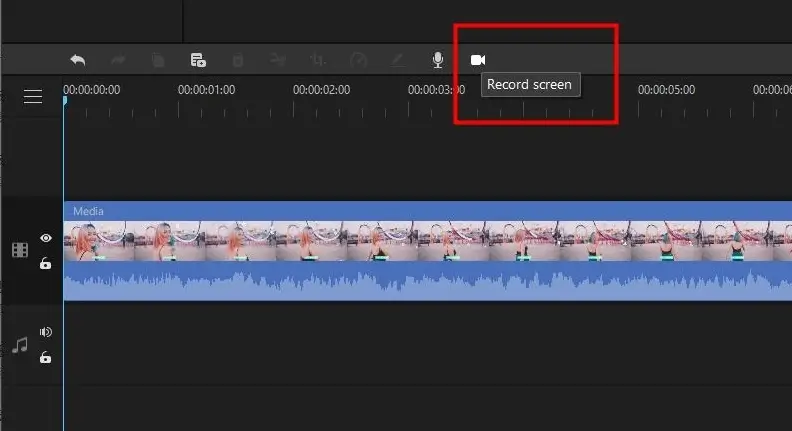 2. Auto Create
This mode lets you apply a huge number of built-in templates to your clips. Just click on "Auto Create" on its home module and drag and drop your files into the program.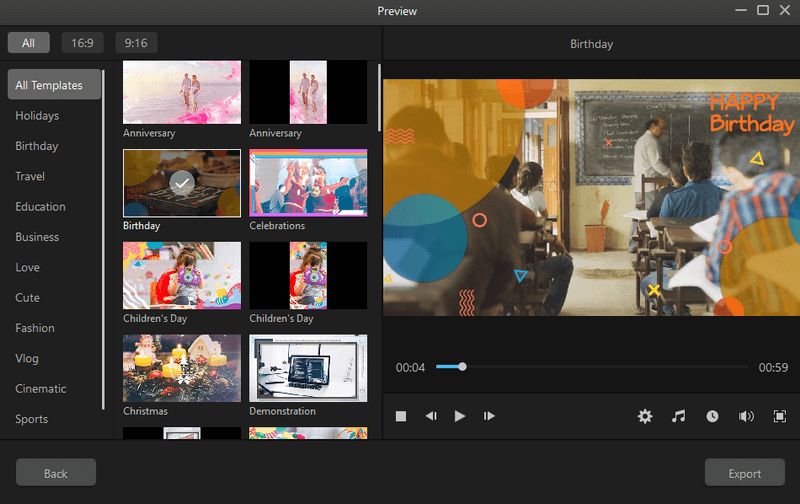 3. Slides to Video
Just as its name indicates, this mode converts your PowerPoint slides into videos with just one click. Click on the big "+" sign and import your slides. Hit Next to convert them into videos.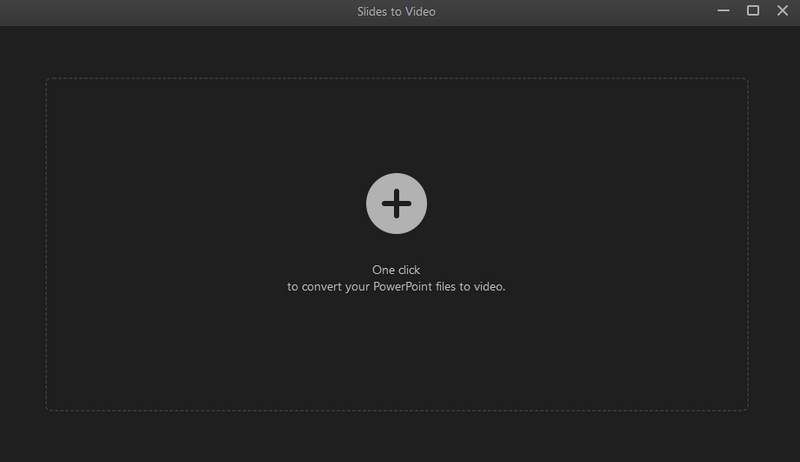 4. Text to Image
Probably the most advanced feature of iMyFone Filme. Users need to write any text in the main window, import an image that they want to use, choose an intro and outro, and the program will display the text under your image in a video format.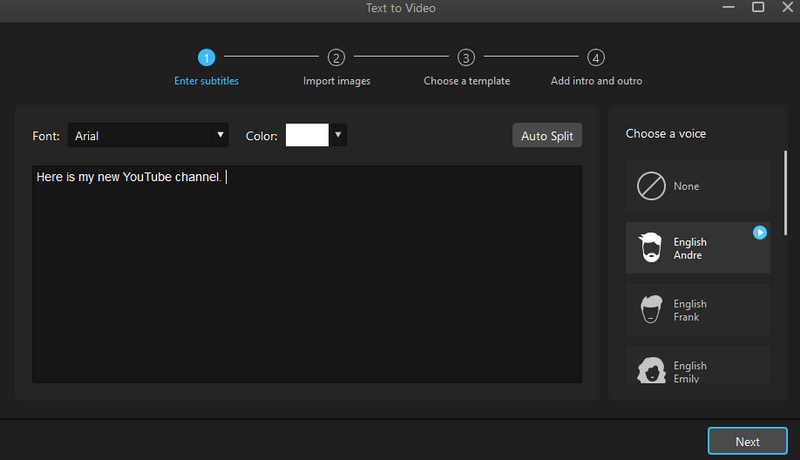 5. Screen Recorder
This is actually a shortcut to capture your desktop screen instantly. As soon as you hit on the "Screen Recorder" mode, you'll see a recording icon at the bottom-right corner. Adjust the rectangular box on your screen to select the recording area and click on the Red button to begin recording.
Final Words
To wrap it up, both Adobe After Effects Sony Vegas Pro are highly efficient tools for video editing. Vegas offers all the editing tools you expect from a premium software while After Effects is suitable for adding spectacular effects on the edited videos to produce much more advanced output. Choose the tool that meets your requirements.
If you want a relatively cheaper but equally good video editor in terms of features, workability, and output, then choose iMyFone Filme. At this price, Filme is the best option you have for both basic and professional-grade video editing.