Removing a logo, watermark, or something unnecessary from photos is quite easy, thanks to Photoshop! But when it comes to removing such unwanted texts from videos, it's no less than a nightmare for many. So, if you're looking for a quick solution to remove logos or watermarks from videos using After Effects. Let's get started with the topic.
How to Remove Logos or Watermarks in Adobe After Effects within 3 Minutes
After Effects is one of the most popular yet advanced video editing software by Adobe that takes your editing to the next level! With its smart and unique features, you can easily remove texts/logos or watermarks from your video to avoid any strike before uploading anywhere on the web.
Step # 1 – Track the Logo or Watermark
After loading the video clip into the software, it's time to hit the 'Track Motion Button' and activate this feature.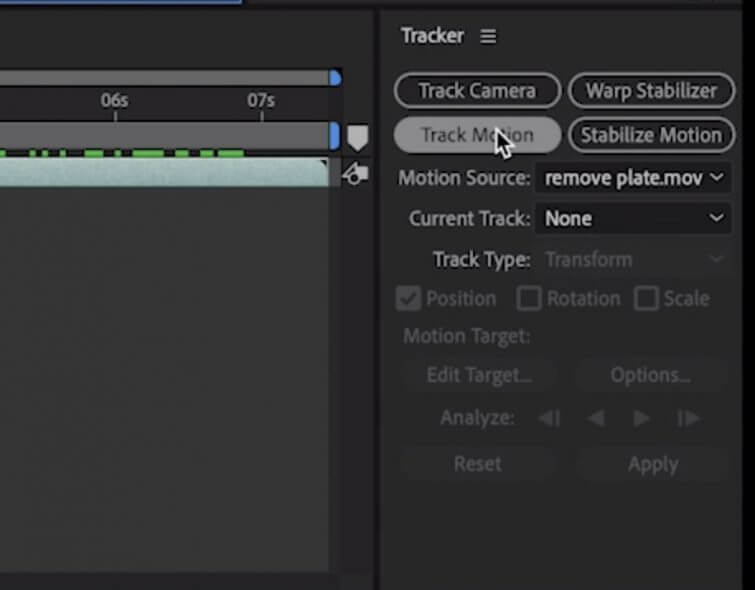 Step # 2 – Place the Tracking Box to the Logo
After activating the track motion feature, it's time to place the tracking box over a high contrast area of the logo and press 'Track Forward Arrow'.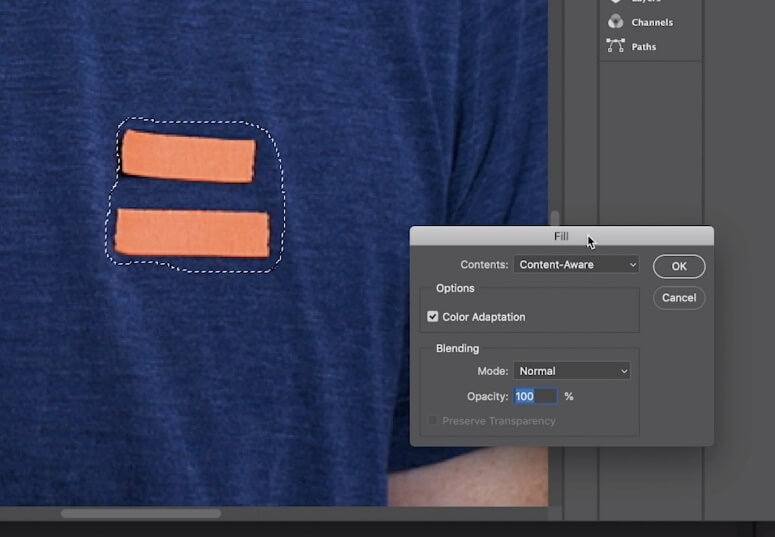 Step # 3 – Go to Layer and Create Null Object
After placing a tracking box, it's time to create a null object in a separate layer to inherit the tracking data, and click apply if you're done with creating and tracking an object.
Step # 4 – Save Frame As
After completing the process of tracking, it's time to save the frame, which you can open in Photoshop and replace the logo area with the surrounding area in a particular saved frame.
Select marquee tool – Edit – Fill – Select Content Aware – Press OK
Step # 5 - Import the edited Photoshop Image
After editing the specific frame in Photoshop, it's time to import it back into After Effects using File – Import. Place this image in a layer above the footage you just tracked and line it up with your existing image.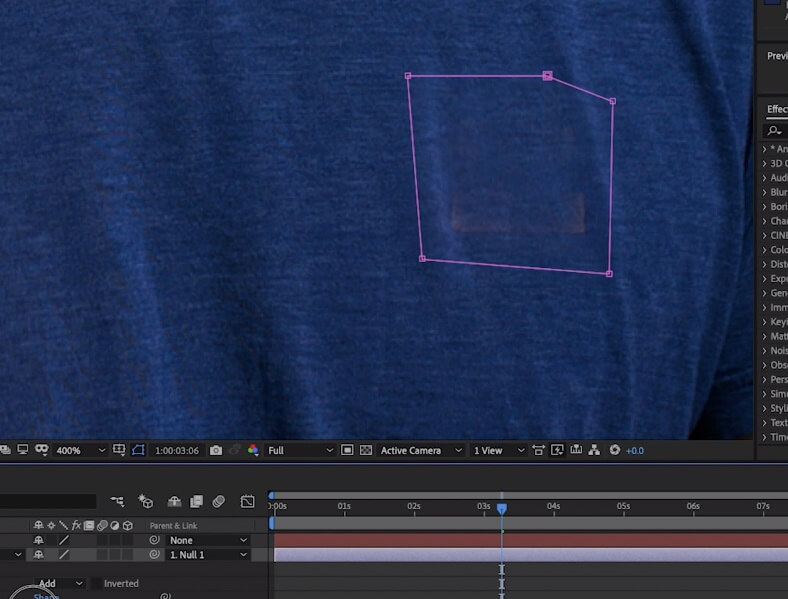 Step # 6 - Decrease the Opacity
After lining up the image, it's time to decrease the opacity of the still image, so you can track the actual position of the logo and draw a line around it with a pen tool.

Step # 7 - Use Pickup Whip to Complete the Job
Now, the final step is to use a pickup whip and link the still frame with a tracked null object, so it looks like a part of the video – You're Done and successfully removed a logo or watermark!
Why do we like it?
After Effects is one of the most popular yet advanced video editing yet post-production software and has 100+ effects that can be used to manipulate imagery, such as removal of text/logo and watermark from the existing video, making it perfect for video makers. You can also buy some After Effects watermark removal plugins to remove texts from video.
Best Adobe After Effects Alternative | Erase Watermarks from Photos & Videos for Beginners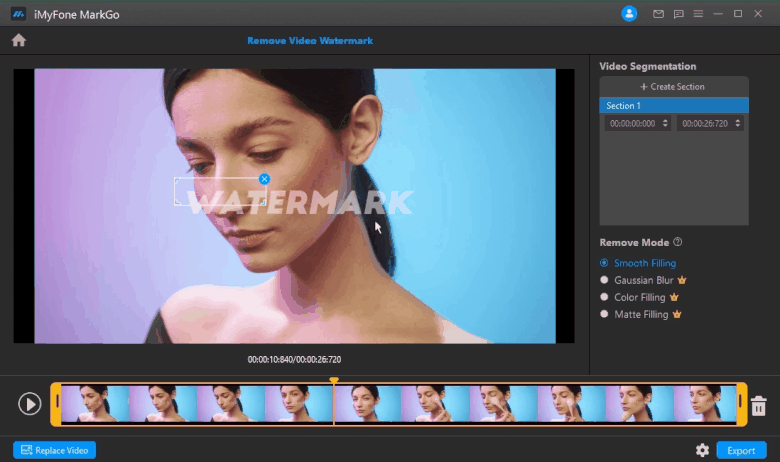 If you're just starting out and have no idea where to start or After Effects seems like a tricky software to remove logos or watermark from a video? Don't worry because there's another easy alternative available, which gives you the freedom to get your job done without needing any technical knowledge, and one such popular software is iMyFone MarkGo.
How to Remove Logos or Watermark via iMyFone MarkGo
Watch the video tutorial to learn more about MarkGo
Step # 1 – Open a software and click the feature ' Remove Video Watermark'

Step # 2 – Import your desired video into the software via File – Import option.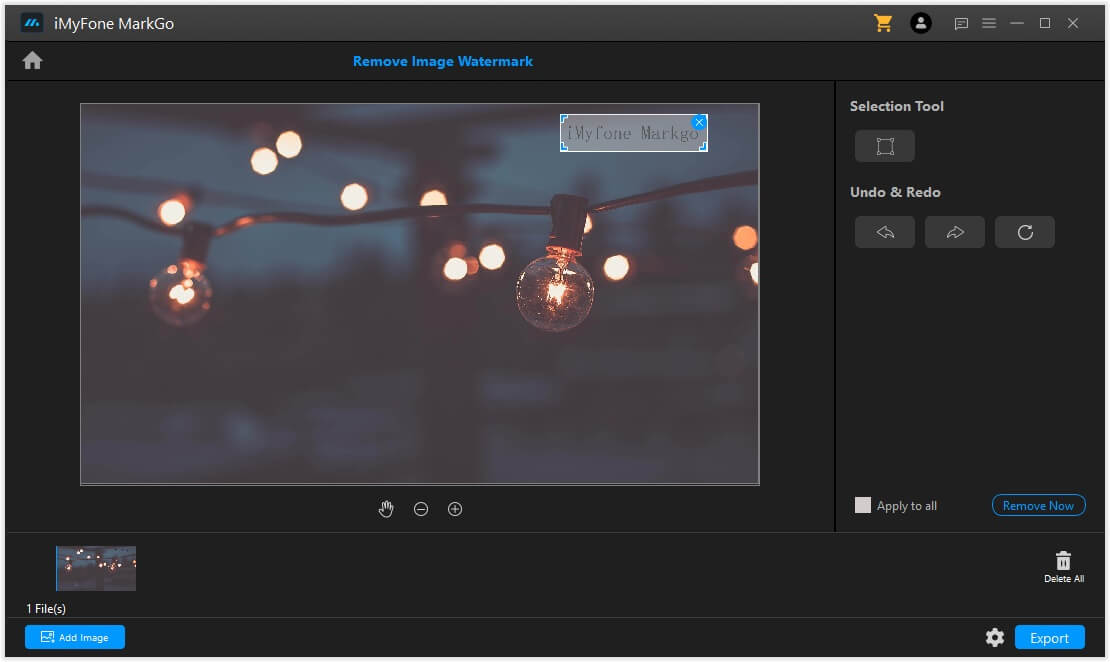 Step # 3 – After importing a video, click on erase watermark that gets the job done within seconds, you don't need any technical knowledge for that tricky job, thanks to this new upcoming software in the market that will change the game of post-production.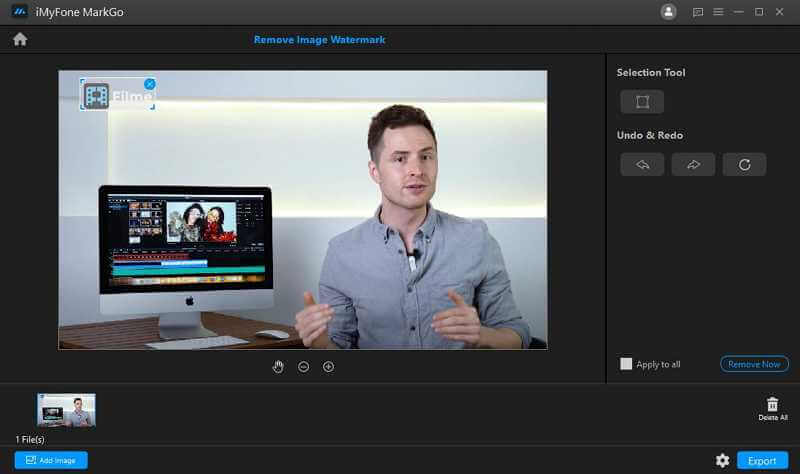 Step # 4 – After removal of watermark, you can simply add your own desired watermark or logo via this same software and give any random video the unique identity it deserve, changing the editing game.

Step # 5 – Export the video and you're done! Isn't it great?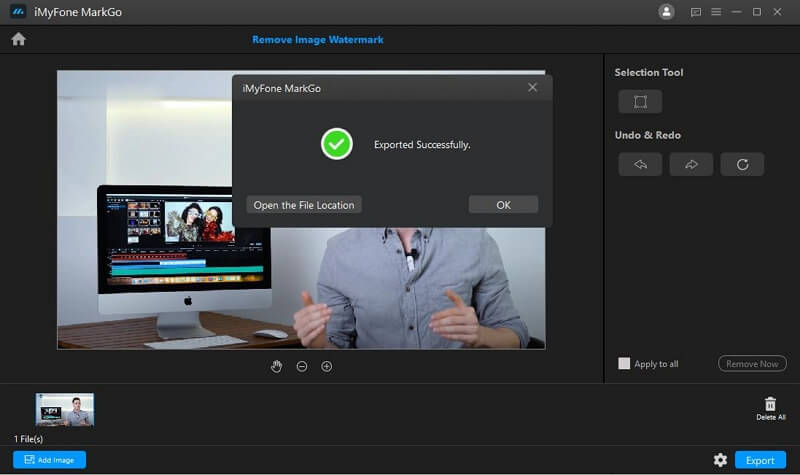 Why do we like it?
iMyFone MarkGo is another most popular, simple, yet emerging video editing software that comes with unique watermark removal and adding features via a click, making it a perfect addition to your editing world.
Even people with the least technical knowledge can operate this software easily and get the job done. You must try this fantastic software once that will surely amazed you with its precision.
People Who Liked this Content Also Liked
Best Watermark Remover Online for Photo / Video >>
Apowersoft Watermark Remover - Free Download and Detailed Guide in 2021 >>
How to Remove the TikTok Watermark: On Desktop, iPhone, and Android >>
Frequently Asked Questions: Get Rid of Watermarks in Adobe After Effects
1. How do I remove a logo from a video in After Effects?
After Effects is one of the most powerful editing software that can help you remove any text, logo, or watermark from the video and that too changed in its latest release of v16.1. The latest release comes with Content-Fill feature that lets you remove any unwanted object easily like never before.
2. Does After Effects have a watermark?
Luckily, there is no watermark in After Effects even in its trial version – Enjoy!
3. How do I remove the stock watermark from a video in Adobe?
With video editing software, such as After Effects or iMyFone Mark Go, you can remove stock photo watermarks easily and quickly with just a click. With iMyFone MarkGo, simply import video and use the remove watermark feature to get the job done in seconds.
4. Can we remove watermark from video in After Effects?
Yes! After Effects can help you remove texts/watermarks from any video, though technical knowledge is required to understand its features, like masking, content-fill, and else.
iMyFone MarkGo
Easiest Watermark Remover for Video and Image!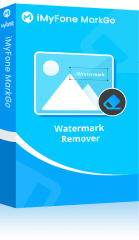 1,000+ People are Downloading iMyFone MarkGo Every Second!