2Conv is a tool website that offers you a video downloader and converter. Their online Youtube converter is straightforward and can convert your songs and videos into different video formats; MP3 and MP4 from social media sites and YouTube.
How to Convert Youtube to MP3 Using 2CONV
Top Features
It is compatible with the latest browsers like chrome, firefox, and safari.

It supports links from several video publishing websites that include Youtube, Facebook, Instagram, Vimeo, etc.

It is a web-based app

Can convert your videos in seconds

You can convert your videos without signing up to 2Conv.com.

The software comes with 20+ international languages.

There are no conversion or downloading limits. Etc.

Supported websites:Youtube, Facebook, Instagram, Flicker, TikTok, Vimeo, Tumblr and Soundcloud.
How to Convert Youtube to MP3
Converting video with 2Conv.com is very straightforward. In four simple steps, you can convert your Youtube video easily:
If you want to change the video format to other video formats, download iMyFone Filme on PC to resize your twitter video now. You can use it to resize video and upload to TikTok, YouTube, and at different size.
Watch how to resize video and upload to different social media
Step 1: Copy a video link - To convert your video, you have to copy the video link from Youtube or other sites lists.
Step 2: Paste the link into the input filed on the 2Conv.com site- Open the 2conv website and paste your video copy link into the filed on the website. See the image below.
Step 3: Choose the format of your choice- pick the video format you want for your video.
Step 4: Click On Convert- After choosing your video format, hit on the convert button to get your video converted. Wait for a few seconds, and your video will be ready for download. Click download to save the video to your device.
Frequently Asked Questions about 2Conv.com
1. Is 2conv.com legal?
At the time, I'm writing this article. There are fewer websites that have information on 2conv.com. Also, from 2Conv.com, there is no much information. However, Sypware.com suspects that 2conv.com is a shady site that collects various details about its user's browsing habits. Stressing forward, Spyware calls 2Conv.com a cyber intruder that claims to offer a useful you converting service but instead delivers commercial content, tracks user data, and promotes questionable pages. Regardless, it is not legal, and all the contents advertised by 2conv.com are questionably said spyware.
2. Is 2Conv Free?
2Conv.com is a free Youtube video converter and downloader that supports several video platforms on the internet.
3. Can I convert to Mp3 and MP4 from Topsites?
The answer is yes! 2Conv.com is a free video converter and downloader tool that works with over 20 internet video platforms. It can convert video from any of these sites Facebook, Instagram, Vimeo, etc. Into any format of your choices like Mp4 and Mp3.
4. How do I get rid of 2Conv.com?
One impediment of 2conv.com is the irritating ads displayed on their website. The best way is to use a VPN when using this website for your video conversion and downloading. Outside of the ads, 2Conv.com also contains PUPs that can harm your computer with dubious malware.
5. What is a 2Conv.com browser Hijacker?
2conv.com is the adware-type cyber intruder that performs activities that can destroy your computer. The virus is known as PUP, and the background process can affect a system's general performance. 2Conv.com PUP symptoms include:
Continuous redirects to commercial pages
Popup ads on your computer screen
System crashes and browser freezes
Web content or tool installed out of nowhere;
6. How your system can get infected by the 2conv.com redirect virus.
2Conv.com redirect virus destroys a computer. With its malicious ads or popup messages that are displayed on your computer by the hacked websites. This dubious can come in through bundles of free software packages, fake software that promise false just like 2Conv.com.
How to Edit your Video Most Easily and Efficiently?
Using Filme editor to edit your MP4 and MP3 video has been this easy. After downloading your video, launch the iMyfone filme editor. Use this link to download the editor. In simple steps, let us edit our video. Access the step-by-staep video tutorial here.
Step 1: Launch your Filme editor
Step 2: Upload your downloaded MPs videos from 2Conv.com into Filme editor timeline
Step 3: Crop, Trim, or split your video inside the editor timeline
Step 4: Add text to your video.
Step 5: Add transitions, stickers and sound effects to your video.
Step 6: Adjust your video speed to your taste.
Step 7: Add filters to your video.
Step 8: Download your edited video from Filme editor. hit the export button and choose the format you want to download the video.
iMyFone Filme Video Editor features
Effects: You can add various filters and animations to your videos or slideshows. It helps you make defined digital slideshows.

Transitions: Keep your audience engaged on social media by creating videos or slideshows using the transition feature. Filme offers a wide range of transition arrays that you can use while making videos for social media.

Adjust Speed: Do you want to keep your friends entertained by slowing down the playback speed? Filme features to adjust your video speed, contrast, etc.

Text options: with the help of text options, you can add text, colors, and fonts to your video.

Audio: to make your videos more appealing to viewers.
Why should I use Filme video editor for my video editing?
Filme editor is the new power giving to video editors to bring their imagination into existence. This startling tool comes with features that make video editing easy for total beginners. Choose from pre-made templates available, image library, audio to make your video entertaining, transitions, filters, and text all for free.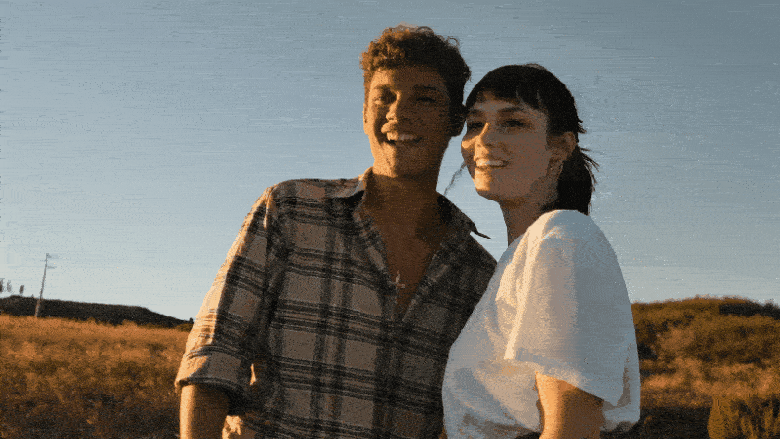 Is iMyFone Filme Video Editor free?
You can download the iMyFone Filme video editor for free on your Windows PC or Mac.
How to download it to my computer?
Click on this link to download. This link will take you to the iMyFone official website, where you will be prompt with three system versions to select the type that matches your computer and hit the download button after selecting your device option.
Final word
Not all that glitters are gold. Be careful with some free software sites since most of them can be a trap. Also, always make provision for investment as an online business owner. Remember is business and should be treated as one. Investing a few into your business will boost your it at the same you are safe from harmful malware online.