Music has the power to transport us to different worlds and evoke a range of emotions. For those who admire Shakira voice, there is now an exciting opportunity to create cover songs in her style, AI-powered platforms make it possible to generate realistic and personalized vocal performances that closely resemble Shakira's mesmerizing voice.
Let's explore how this innovative technology is revolutionizing the world of cover songs and providing new avenues for musical expression.
Part 1: Info of Shakira (Shakira Isabel Mebarak Ripoll)
Shakira is a Colombian singer, songwriter, and dancer who rose to fame with her unique blend of Latin pop, rock, and dance music. Born on February 2, 1977, in Barranquilla, Colombia, Shakira began her musical career at a young age and achieved international success with her breakthrough album "Dónde Están los Ladrones?" in 1998. She gained further popularity with her English-language albums, including "Laundry Service" and "Hips Don't Lie," which became global hits.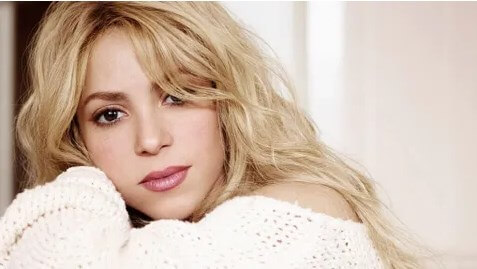 Known for her distinctive voice and energetic performances, Shakira has won numerous awards, including multiple Grammy Awards and Latin Grammy Awards. She is also known for her philanthropic work and advocacy for education and children's rights.
Part 2: How to Make Cover Songs with Shakira AI Voice?
1. MusicAI - Top AI Song Generator
MusicAI is a revolutionary platform that allows you to cover songs with the iconic voice of Shakira. With advanced AI technology, MusicAI captures the essence and unique vocal qualities of Shakira, enabling you to create captivating and authentic renditions of her popular tracks.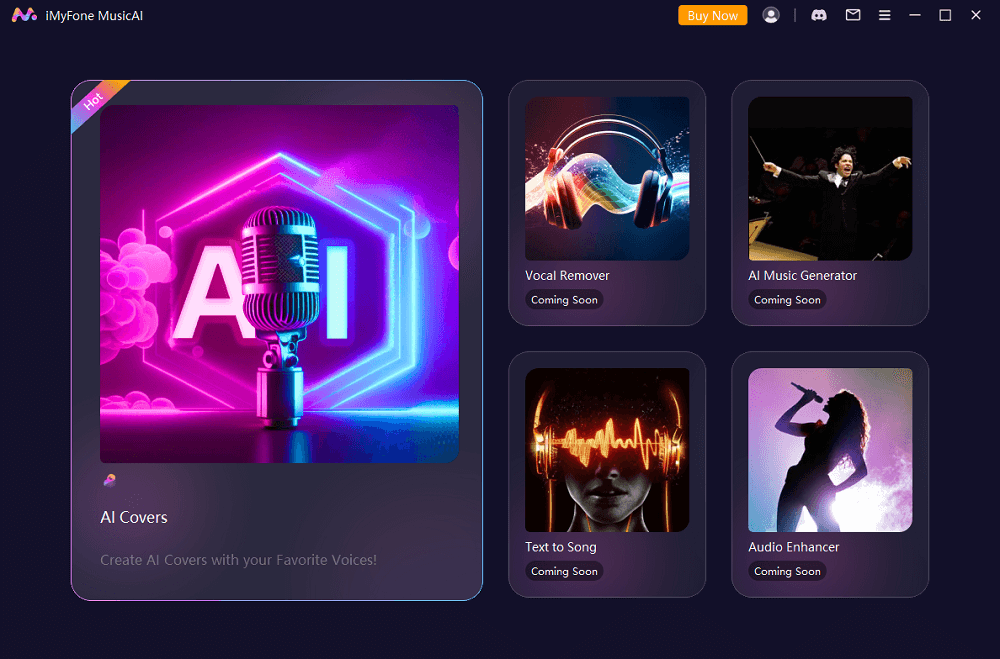 Key Features:
Create captivating cover songs with the help of MusicAI's AI voice technology.

Wide range of singer and rapper voice models to choose from.

Easily export your finished Shakira cover songs in a variety of formats.

Internationally famous artist voices like SZA, Troye Sivan, Kanye West.

Support to use the AI-generated Shakira covers for entertainment, educational, or social media purposes.

All-in-one software includes features also including vocal removal, text to song, AI composition and audio enhancement.
Pros:

One opportunity to use and download the songs.

Separate vocals from music and videos.

Different genres like jazz, hip-hop, R&B and more.
Cons:

The uploaded music files are not more than 10mb.
Part 3: The Instruction for Generating Shakira Text to Speech Voice
VoxBox offers a seamless and user-friendly platform for generating the voice of Shakira through its advanced text-to-speech technology. Whether you're looking to create voiceovers, dubbing, or unique performances, VoxBox provides the tools and flexibility for you.

Steps to Create Shakira AI Voice:
Step 1: Download and Install VoxBox on your device to begin the process.
Step 2: Select the desired singer voice close to Shakira, input your text and let VoxBox work.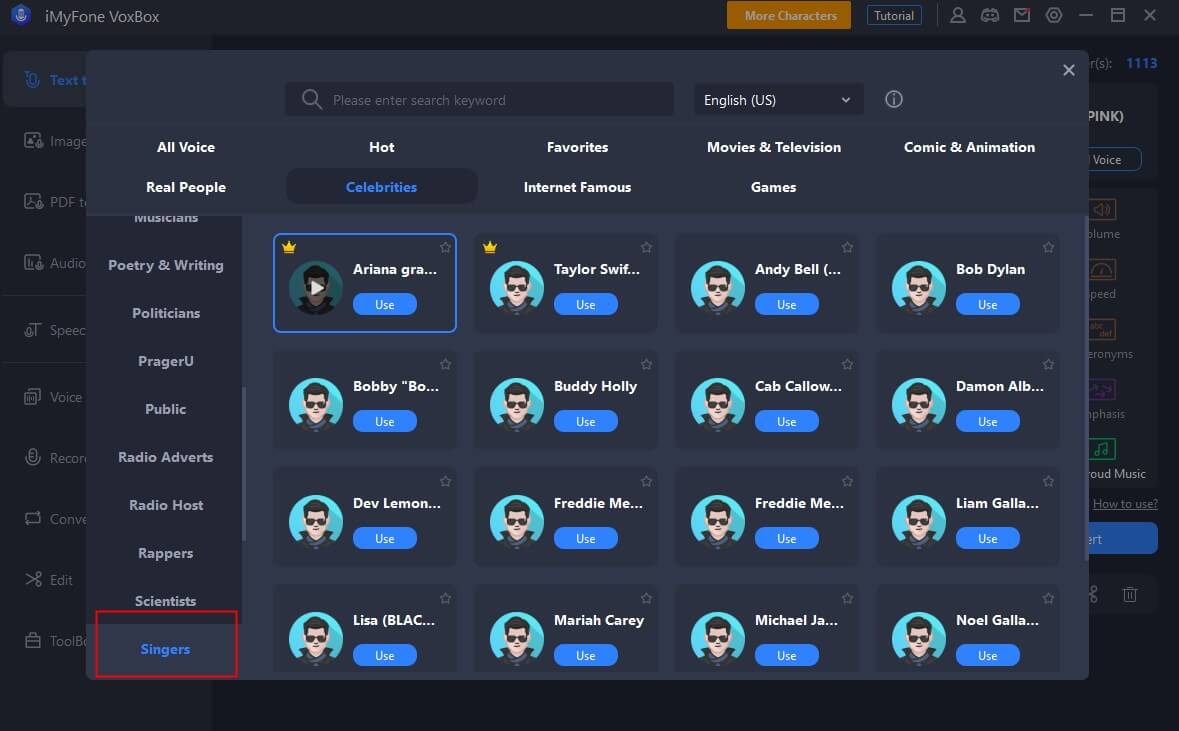 Step 3: Export the voiceover and save it.
Key Features:
A diverse range of 3200+ voices and 46+ languages.

You can customize the dubbing by adjusting parameters like speed, pitch, and emphasis.

2000 letters for free.

Numerous rapper voices allow you to make ai raps.

A powerful AI voice cloning function.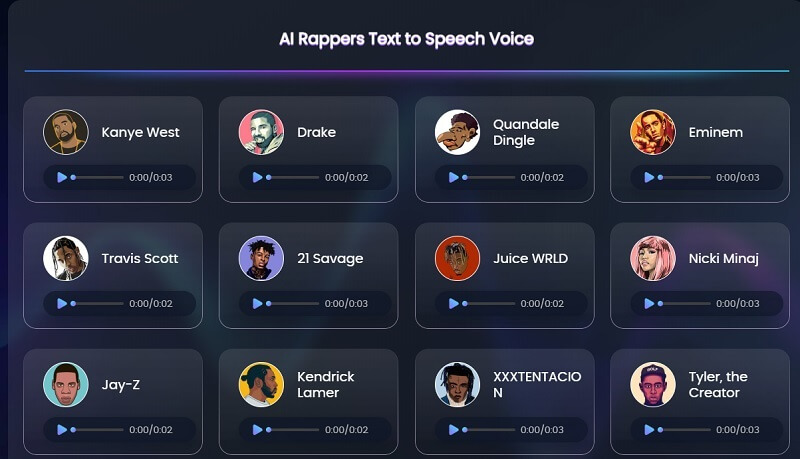 Bonus Tips: Shakira New Songs in 2023
Here are four Shakira newly released songs from 2023 that you shouldn't miss: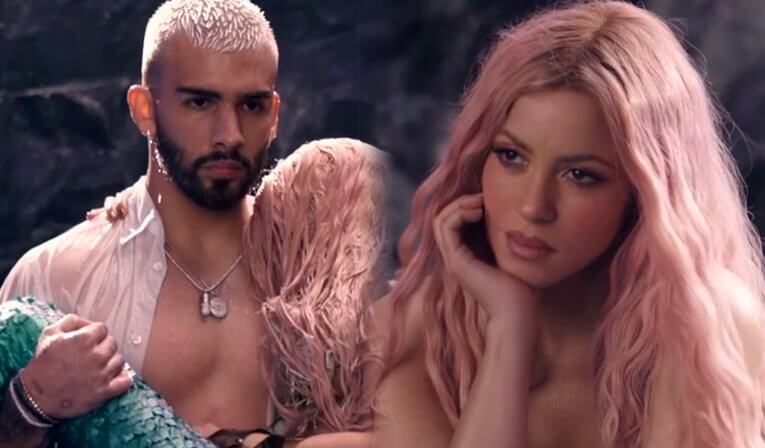 Copa Vacía - Shakira, Manuel Turizo (Latin Urbano)
Shakira: Bzrp Music Sessions, Vol. 53 - Shakira, Bizarrap (Latin Urbano)
TQG - Shakira, Karol G (Latin Urbano)
Acróstico - Shakira (Pop)
Conclusion
In conclusion, the ability to generate cover songs in Shakira's voice using AI technology opens up a world of possibilities for musicians, artists, and fans. Platforms like MusicAI provide the resources needed to create realistic and captivating vocal performances that capture the essence of Shakira's voice type. So, why not embark on a journey of musical expression with MusicAI and experience the thrill of generating cover songs in Shakira's natural voice?