Peso Pluma has undeniably captivate a massive global audience with his signature blend of traditional Mexican melodies and modern pop and R&B elements. However, his immense popularity raises an intriguing possibility: can you cover songs or make voiceover with Peso Pluma AI voice?
In this article, you will know the answer and learn how to use tools to generate natural Peso Pluma voice.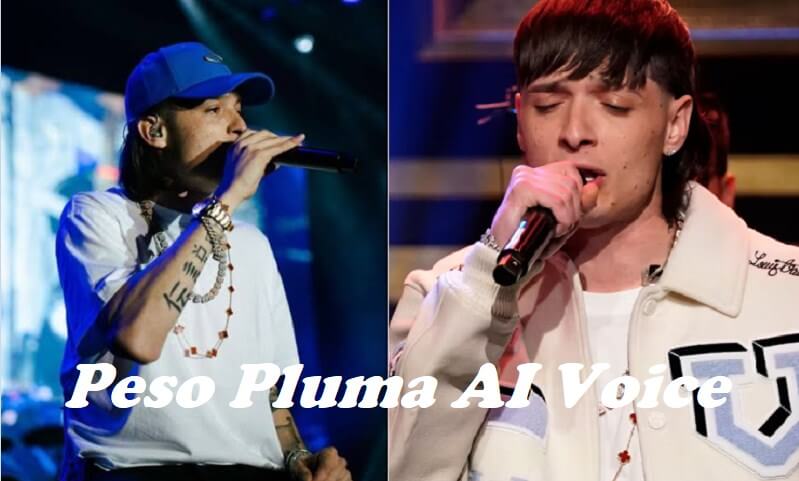 Part 1: Personal Intro of Peso Pluma
Hassan Emilio Kabande Laija, or Peso Pluma, is a Mexican rapper and musician. He gained prominence with hits like "El Belicón" and "Siempre Pendientes." Collaborations with Natanael Cano also made waves, including Billboard Hot 100 appearances. Peso Pluma's unique fusion of corridos tumbados and crossover success has established him as a leading figure in modern music.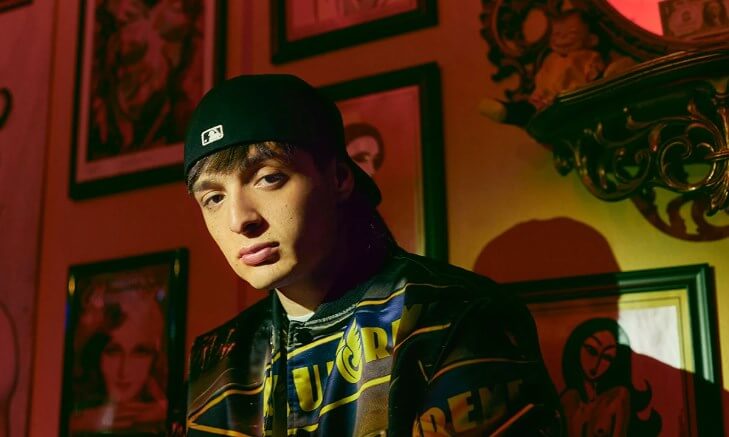 His albums "Ah y Qué?" and "Efectos Secundarios" marked his initial success, but it was collaborations like "AMG" and "PRC" with Natanael Cano that propelled him to global fame, thanks in part to TikTok trends.
Part 2: How About Peso Pluma Voice Type?
Peso Pluma's voice type is characterized by its unique blend of raspy, melodic, and emotive qualities. His vocal style seamlessly fuses elements of traditional Mexican music with the contemporary sounds of rap, trap, and reggaeton. Peso Pluma's voice type can be described as versatile, capable of conveying both the grit and vulnerability that his music often embodies.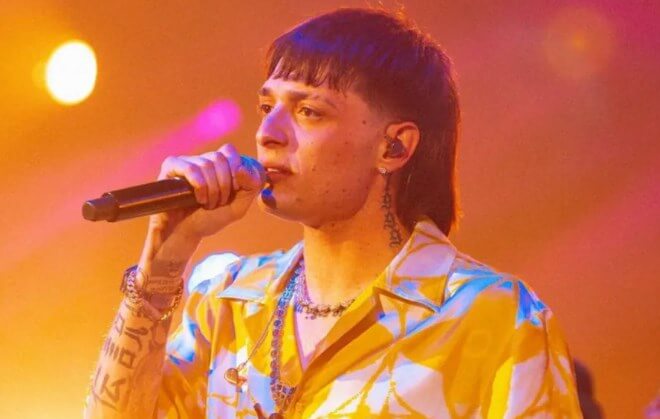 Part 3: Useful Tip - Make Song Cover with Peso Pluma AI Voice
If you want to hear different types of songs but sung with Peso Pluma's voice, then you should pay attention to the excellent cover software introduced next.
MusicAI is an AI music generator with AI cover feature, allowing you to effortlessly create captivating song covers infused with the distinct voice of Peso Pluma. You can transform the vocals into the unique raspy and emotive qualities that define his style, and bring a fresh feeling to your song.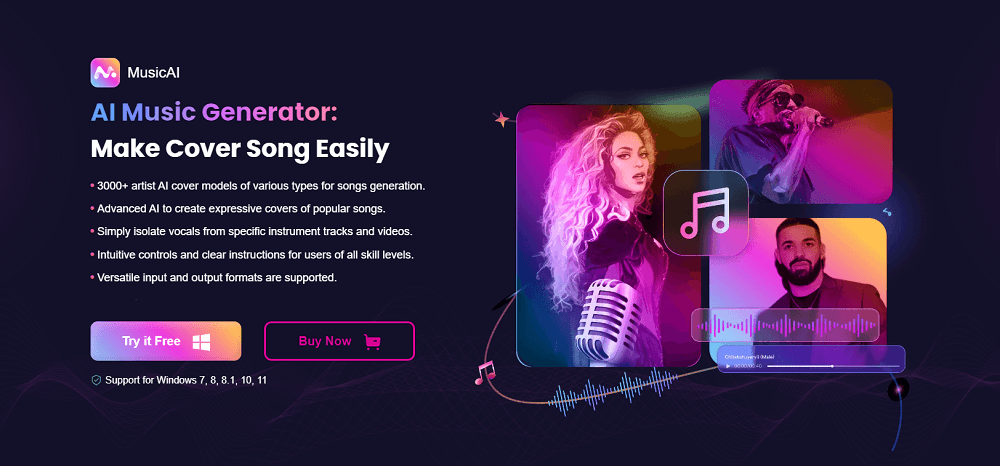 How To Create Peso Pluma AI Cover:
Step 1: Download and install MusicAI
Step 2: Navigate to "AI Covers", choose a rapper voice similar to Peso and import.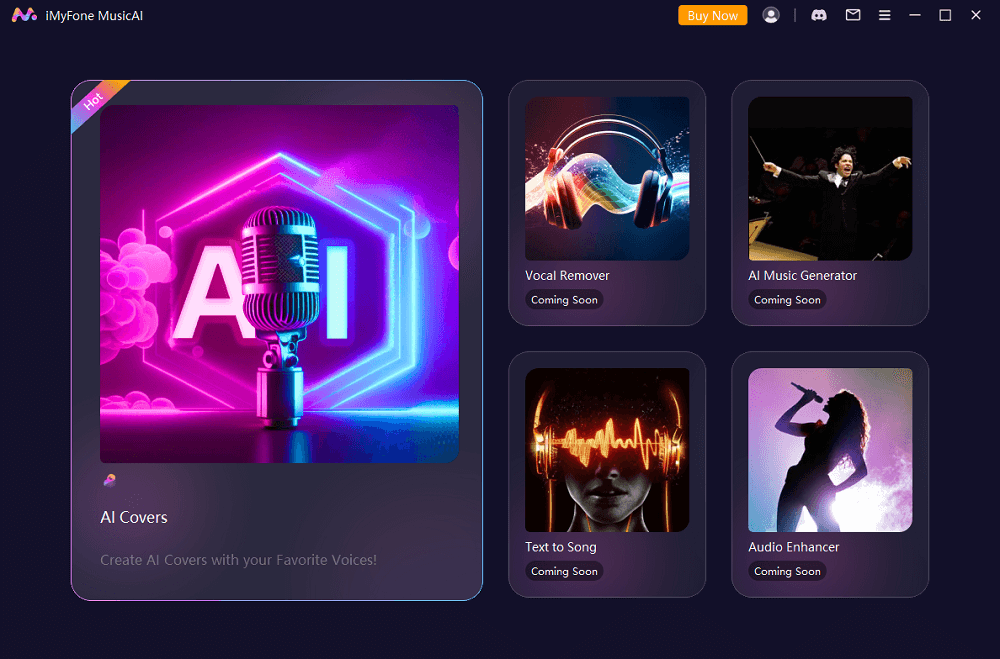 Step 3: Click on "Start", log in with your account, finally you can preview the cover and save it.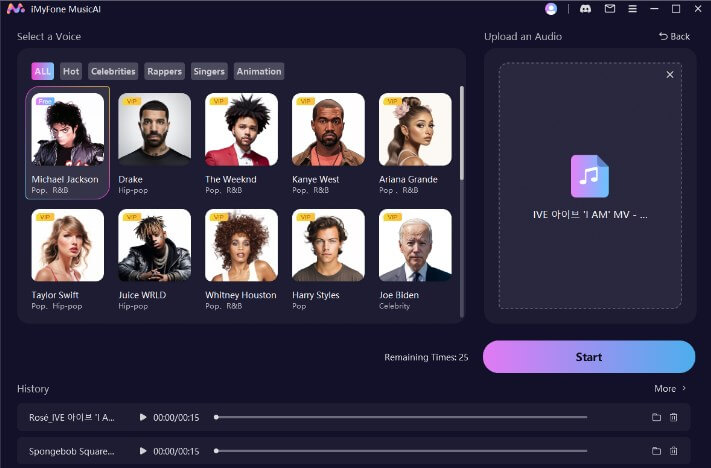 Key Features:
Multiple singer AI voices like Drake, Juice Wrld, The Weeknd for covering songs with ease.

The futuristic software with upcoming capabilities: vocal removal, AI composition, text to song, and audio enhancements.

Free trial and download for you.

Most famous voices will keep updating, ranging from professional singers to funny characters.

Flexibly export the covers into various formats.

The AI-generated vocals are also full of emotion.
Bonus: Get Peso Pluma AI Voice Using TTS Voice Generator
VoxBox is a popular Peso Pluma voice generator that offers you the ability to generate the distinctive Peso Pluma rapping voice easily. You are able to make use of his voice applying to different projects.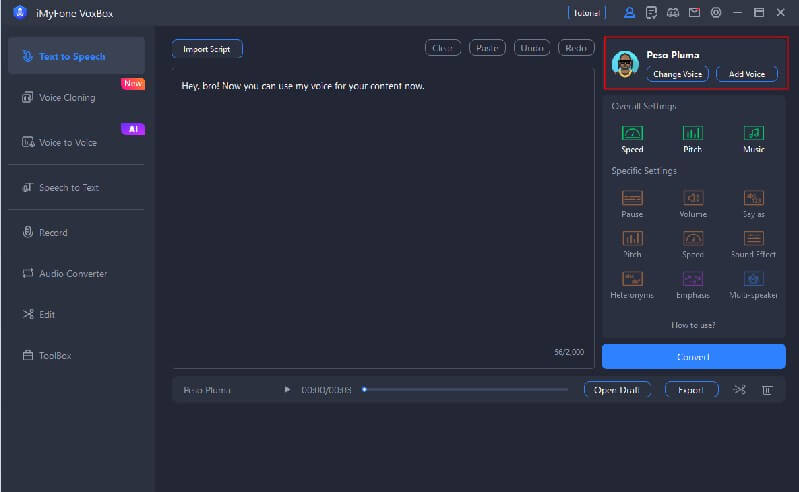 Steps to Get Peso Pluma Voice:
Step 1: Download and install VoxBox.
Step 2: Access "Text to Speech", search for Peso Pluma voice and choose it.
Step 3: Enter text, then you can convert it.
Listen to Peso Pluma AI Voice Generated by VoxBox

Key Features:
Generates 3,200+ voices in 77+ languages with 100+ accents for users.

All-in-one software including TTS, STT, voice cloning, editing, recording and conversion.

It usually supported AI raps.
Part 4: FAQs about Peso Pluma Voice
1. What is Peso Pluma singing style?
Peso Pluma's singing style is characterized by a blend of corridos tumbados, which are a fusion of traditional corridos with elements of urban music, trap, and reggaeton, often conveying raw emotions and storytelling.
2. Can I gain Peso Pluma realistic voice?
Yes, you can achieve a realistic Peso Pluma voice using advanced AI technology, enabling you to replicate Peso Pluma's vocal style, allowing you to generate voiceovers, songs, and other audio content with a voice similar to his.
Conclusion
Peso Pluma's magnetic influence in the Latin music realm is undeniable. Additionally, if you prefer Peso Pluma voice, you will have access to Peso Pluma AI voice to cover hit songs. MusicAI is the leading option among lots of choices. With its an abundent and expanding voice library and mind-blowing capabilities, MusicAI offers an opportunity for fans to create AI covers with Peso Pluma voice, so don't hesitate to try the software!