Do you enjoy and yearn for pure vocal music without instruments more? If you are, then you should know that AI Acapella Extractor will meet your needs.
The AI Acapella Extractor's potency lies in its adeptness at addressing a common nemesis of audio production—disruptive background noise. Whether it's the hustle and bustle of a live performance or the subtler hums of a studio recording, background noise can dilute the p urity of sound. The AI Acapella Extractor deftly navigates this challenge, separating vocals from instrumentals with surgical precision.
In this article, we will introduce top 10 acapella extractor AI tools and the detailed steps to make vocal removal for you.
Part 1: What is AI Acapella Extractor?
AI Acapella Extractor is a technology that uses artificial intelligence to separate vocals (singing) from the instrumental parts of a music track. It allows you to isolate the vocals from a song, creating an acapella version where only the singing voice is audible. This can be incredibly useful for remixing, music production, and creating new versions of songs. AI Acapella Extractor uses advanced algorithms to analyze the audio and distinguish between different elements of the track, providing users with the ability to access vocals in a clean and clear manner.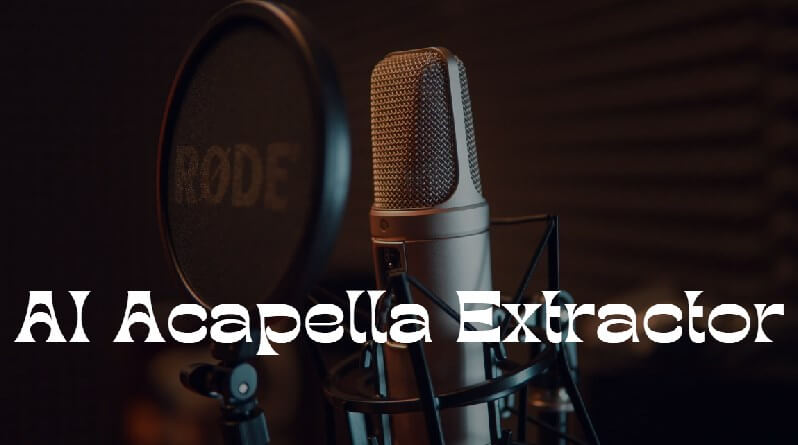 Part 2: Why You Need AI Acapella Extractor?
AI Acapella Extractor offers a range of benefits that can greatly enhance your music-related endeavors:
Remixing and Mashups: If you're a music producer or DJ, AI Acapella Extractor allows you to isolate vocals from existing songs, making it easier to create remixes, mashups, and unique versions of popular tracks.
Karaoke and Cover Songs: AI Acapella Extractor can help you create high-quality instrumental tracks for karaoke or cover performances. Singers can use these tracks as accompaniments to showcase their vocal skills.
Learning and Analysis: Musicians can use isolated vocal tracks to study and analyze singing techniques, vocal harmonies, and song structures.
Content Creation: Content creators can use AI Acapella Extractor to incorporate vocals into videos, podcasts, and multimedia projects without worrying about copyright issues.
Part 3: Best 10 AI Acapella Extractor Reviews 2023
Are you looking for AI acapella extractor that meets your needs? Here we present a carefully curated compilation of the top 10 AI acapella extractors, each accompanied by its unique features.
Vocal Remover & Isolation is a free online AI acapella extractor designed to swiftly and effortlessly separate vocals and instrumentals, enabling you to craft acapella songs. Supported by a variety of audio formats, including MP4, this tool scans your uploaded file and expertly mutes vocals or instrumentals.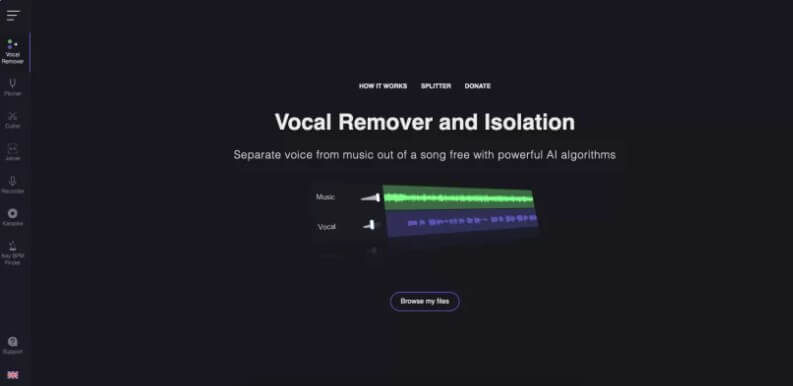 #Step 1: Open the website and upload the song file.
#Step 2: Wait for a min, the music and vocal file will appear and you can listen to them.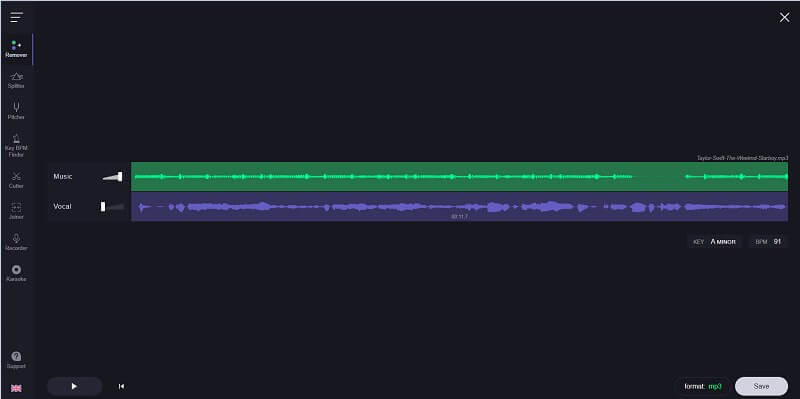 Key Features:
It's a free application.

No ads.

High efficiency.
Another top AI acapella extractor available for your convenience is Acapella Extractor. This online application empowers you to effortlessly isolate vocals from songs presented in WAV or MP3 formats.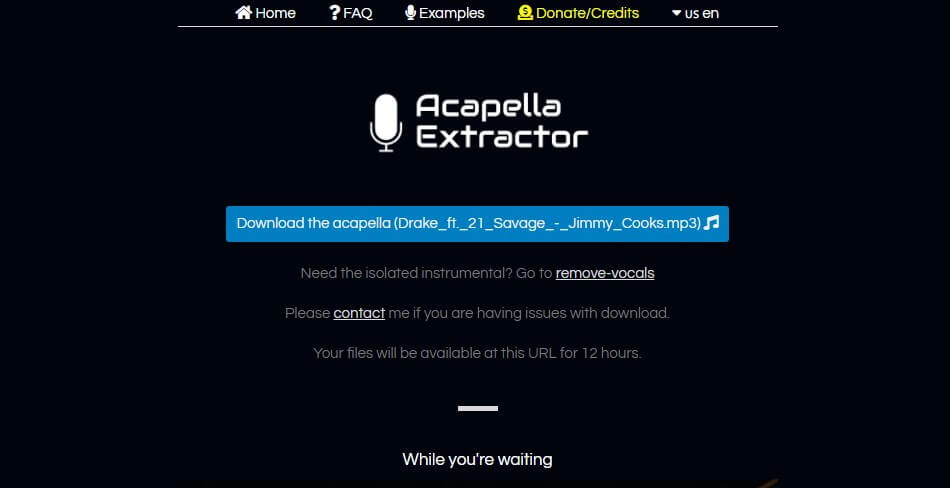 Key Features:
Easy to use.

Doesn't need installation.

Support YouTube video vocal seperation.
Next one of the best AI acapella extractors is MusicAI which is a software on desktop. software employs advanced AI technology to meticulously analyze audio, effectively isolating vocals and instrumentals. It also give multiple functions for making music except acapella seperation, now let's learn its highlights.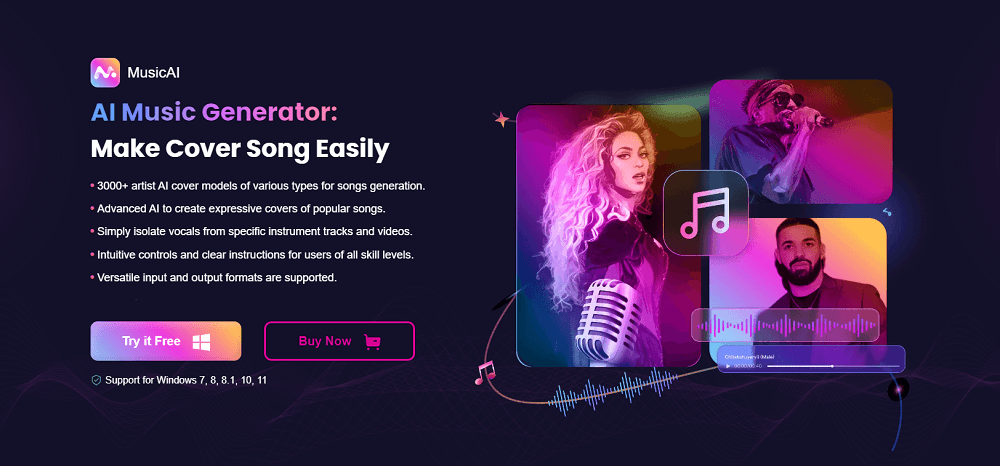 Key Features:
Multiple capabilities: AI Covers, Vocal Remover, Text to Song, Audio Enhancer and AI composition.

You can also isolate the vocal from videos.

Enjoy an intuitive user interface with clear instructions.

Export the extracted music and vocal in different formats like MP3, WAV, OGG.

A quick process to make vocal removal.

Free trial for beginners.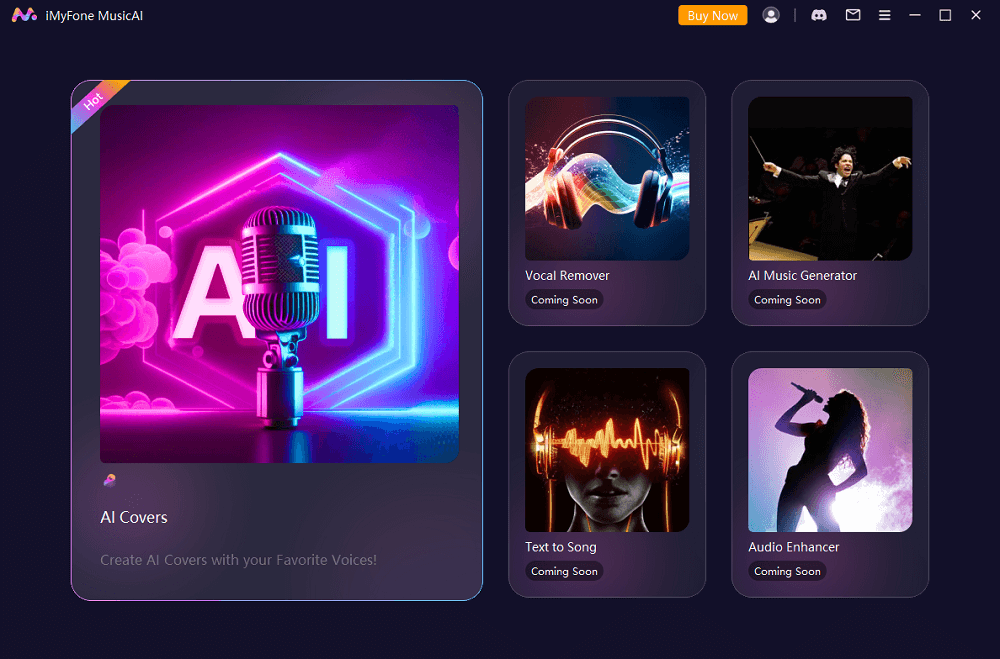 Media.io is our premier choice because because the application also helps you to isolate vocals from any musical piece. With the ability to extract acapella from your preferred songs in a matter of seconds, it guarantees uncompromised audio quality.

#Step 1: Click on "Get Started Now".

#Step 2: Next click "Upload" and select the file saved on your computer.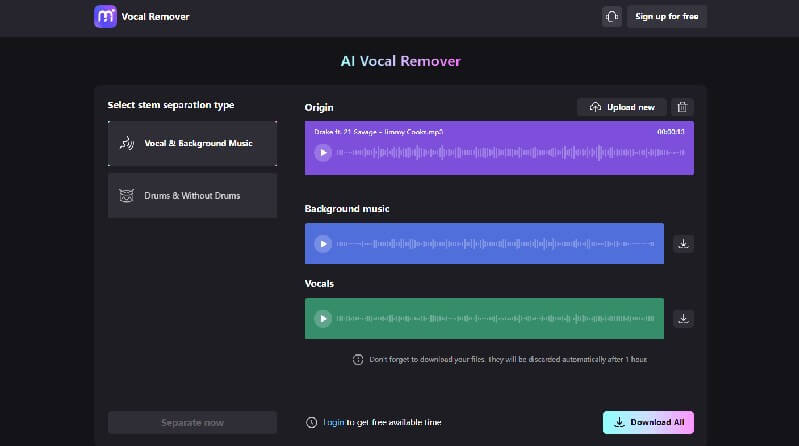 #Step 3: After the complete upload of your file, proceed to download the vocals-only file to preserve the acapella.
Key Features:
Comprehensive features you can use.

Allows for 44KHz of output.
AI Vocal Remover is an additional online acapella extractor that offers the convenience of no bothersome file size restrictions. It enables the creation of vocals and instrumentals from MP3 and WAV formats, which can then be downloaded as MP3 files.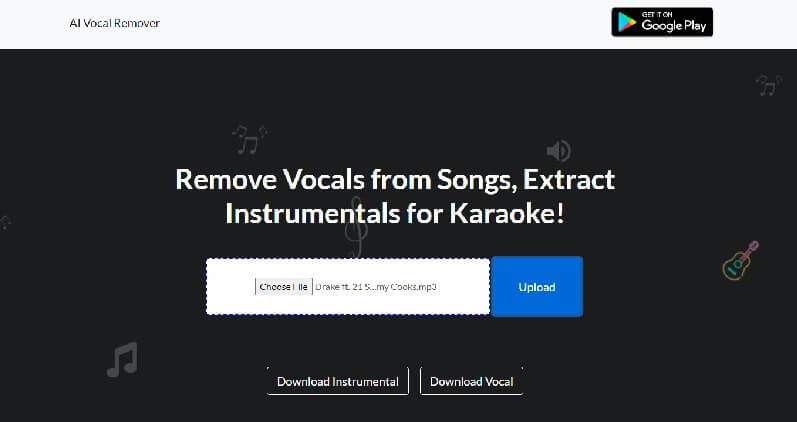 Key Features:
No limit of the uploaded file size.

Only has two formats.

There are interspersed advertisements.
LALAL.AI is the sixth online AI acapella isolator we introduced for music separation service, available across all leading web browsers, enabling you to effortlessly extract acapella right from the confines of your home.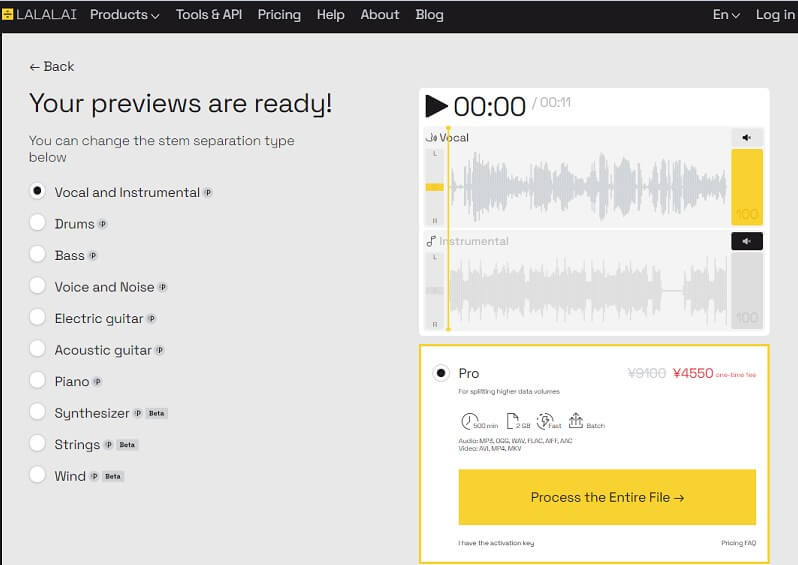 Key Features:
Removes background music, mic rumble, and more noises.

It can isolate instrumentals such as bass, drums, guitar, synth, string, wind instruments, etc.

No ads.
Moises stands as a rapid and free online AI stem generator that enables users to craft acapella songs from audio and video content. Impressively, Moises provides track separation options such as vocals, strings, bass, piano, guitar, and more.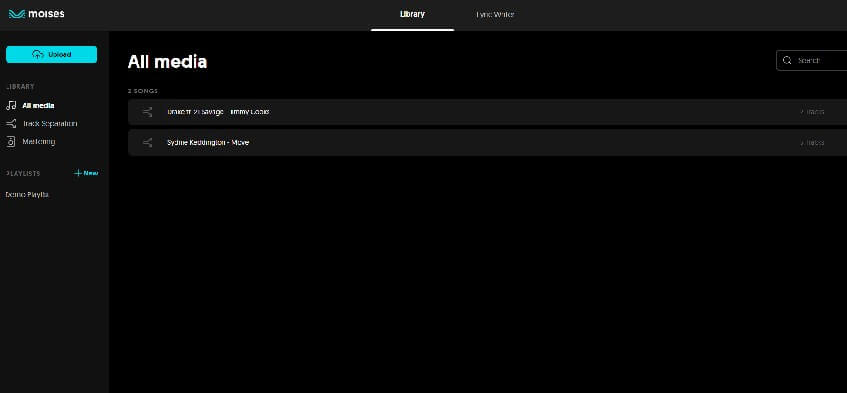 Key Features:
Extends its functionality to Android and iPhone applications.

Supports pitch alteration and audio speed adjustment.
Splitter.ai adeptly divides audio content into distinct vocals and instrumentals. This user-friendly 5-stem separation solution comes at no cost, and it harmonizes seamlessly with a variety of audio formats. Whether it's vocals, bass, drums, piano, or other elements, Splitter caters to your extraction needs.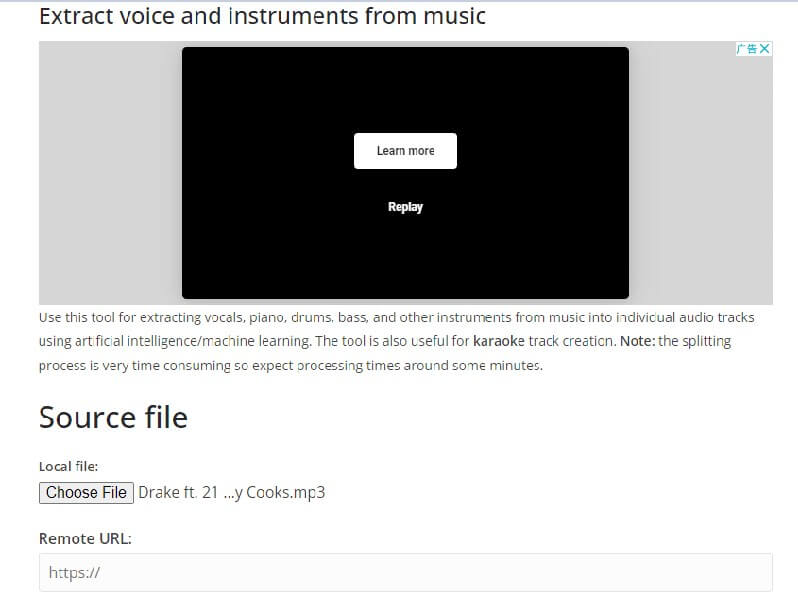 Key Features:
It will automatically delete all processed audio after one hour.

The AI acapella extractor is convenient to use.

High data privacy guaranteed.
The song separation feature of the Melody ML acapella maker allows effortless extraction of distinct audio tracks. Melody.ml presents two choices for users: the separation of four audio tracks including vocals, drums, instruments, and bass) or the isolation of vocals and instruments.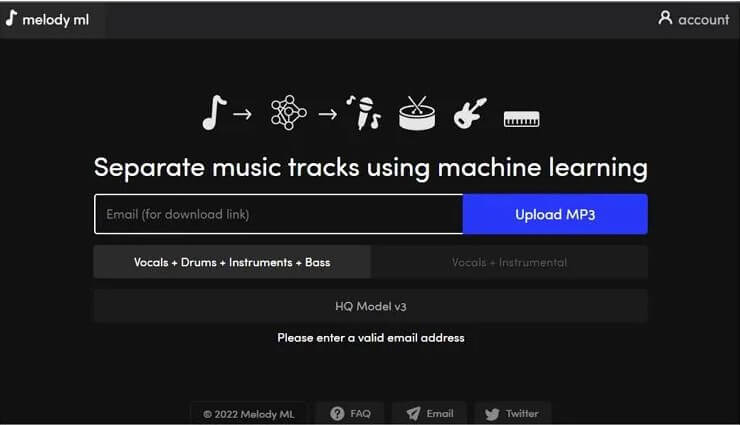 Key Features:
A limited free version.

Directly send the extracted acapella to your email.

Allows to preview the AI seperated vocal version.
Voice Separator is a free online acapella extractor AI tool designed to for separating vocals and various instruments into distinct audio tracks. Besides removing voice and instruments, Voice Separator can also extract other instruments.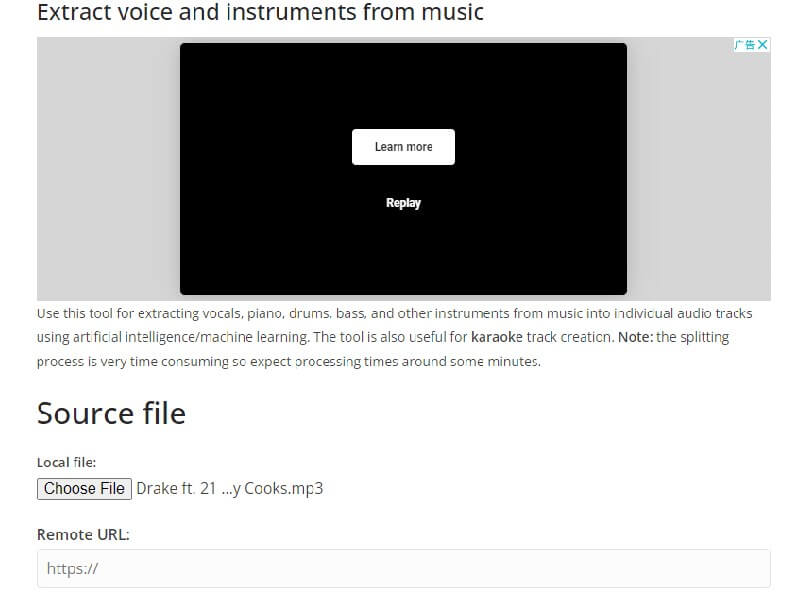 Key Features:
Free online web.

The ads are bothersome.

The operating process is a little slow.
Part 4: Hot FAQs about AI Acapella Extractor
1. Can I use AI acapella extractors for any type of music?
Yes, most AI acapella extractors work with various genres of music, including pop, rock, hip-hop, and electronic, as long as the original audio quality is good.
2. What audio formats are supported by acapella extractor AI tools?
Different extractors support various formats like MP3, WAV, M4A, and more. It's important to check the supported formats of the specific extractor you're using.
3. Are AI acapella extractors free to use?
Many AI acapella extractors offer both free and premium versions. Free versions may have limitations on file size, processing speed, or output quality.
4. Are there any offline AI acapella extractor options?
Yes, some desktop software options like MusicAI offer upcoming offline AI-powered acapella extraction along with other audio and video editing features.
Conclusion
With the abundance of AI acapella extractors saturating the current market, finding the perfect fit for your needs can indeed be a daunting task. However, we have recommended acapella extractor apps detailed above which generally requiring no advanced technical expertise for who first use the tool to remove vocals.
Among these options, MusicAI becomes our premier recommendation for acapella extraction. Fully powered by AI, this tool ensures instantaneous outcomes without compromising the quality of the resulting acapella.