Many digital and iPhone cameras automatically add date stamps to the photographs they take. While date stamps are a valuable tool for sorting photographs, there are instances when you do not want to see the date or ruin the shot with superfluous labels. So, how do you get to Remove Date Stamps or Time Stamps from canon digital Photos? Thinking about using Adobe After Effects. Wait!
Video or Image Editing Software is not limited to Adobe After Effects Tool. Look at different possibilities and competing options. Maybe you will find better alternatives to Adobe After Effects, i.e., iMyFone MarkGo, the most voted photo stamp remover among the best overall alternatives and competitors to Adobe After Effects. Let us see how it works,
Part 1: Easiest Way to Remove Stamp from Photos and Videos for Beginners
With best photo stamp remover iMyFone MarkGo, you can easily erase or add watermarks to videos and photographs. It also can delete or add signatures, logos, and text to videos and images as well. For the time being, it is most compatible with Windows 7, 8, and 10, and it is suitable for both beginners and specialists.
iMyfone MarkGo is part of the iMyFone family. It is a rapidly growing software that is a favorite of millennials and generation Zs. They opt for it when editing images and videos to remove unwanted text, objects, and date stamp from canon digital photos.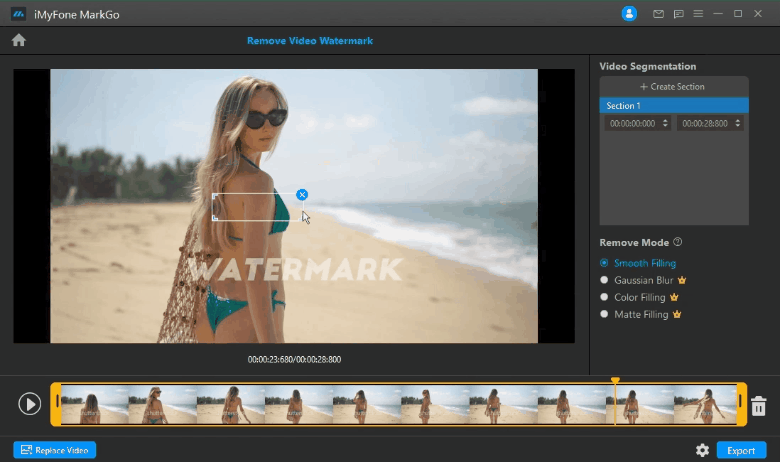 Watch this video to see how to use MarkGo to remove date stamp
Step 1: Download the iMyFone MarkGo Program on Your Computer
Installing and launching the program on your computer are the initial steps.
Step 2: Select Remove Date Stamp From An Image Or Video
Select the "Remove Image Watermark" option and upload the image to remove the text from an image. While eradicating the watermark from a video, press the "Remove Video Watermark" tab and add the video to the timeline.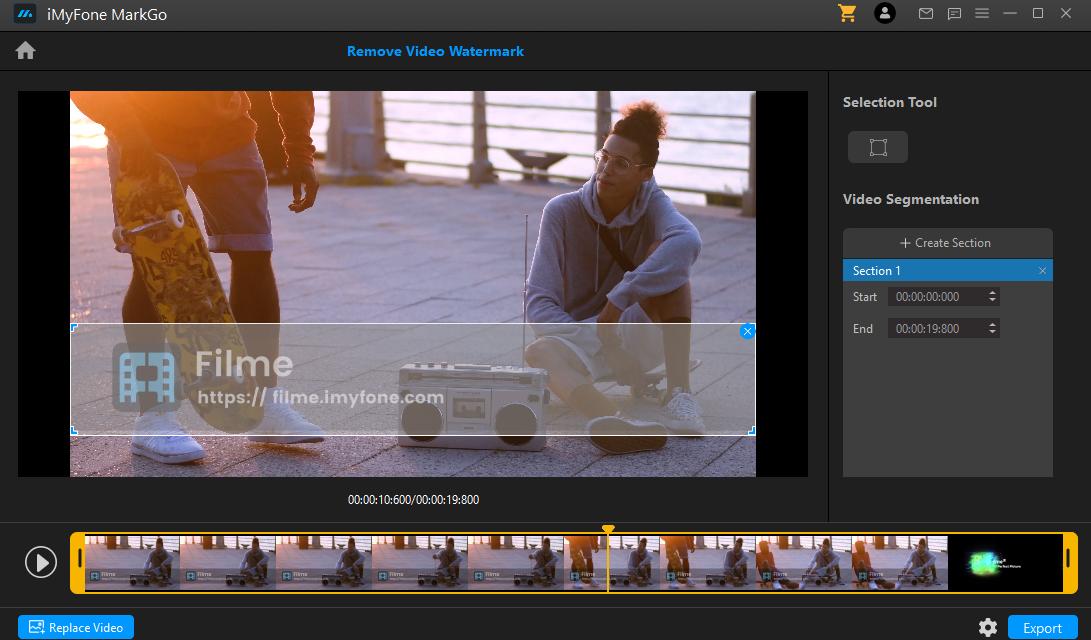 Step 3: Choose The Date Stamp Area By Clicking On The Selection Tool
A pop-up frame will appear on the image/video. Drag and drop the box onto the date stamp area to delete it. You can also make the box larger to accommodate the text.
Step 4: To See A Preview Of The Result, Select The "Remove Now" Option
After choosing the time stamp area, click on the "Remove Now" option to remove the undesired part. The date stamp will be removed entirely from the image/ video.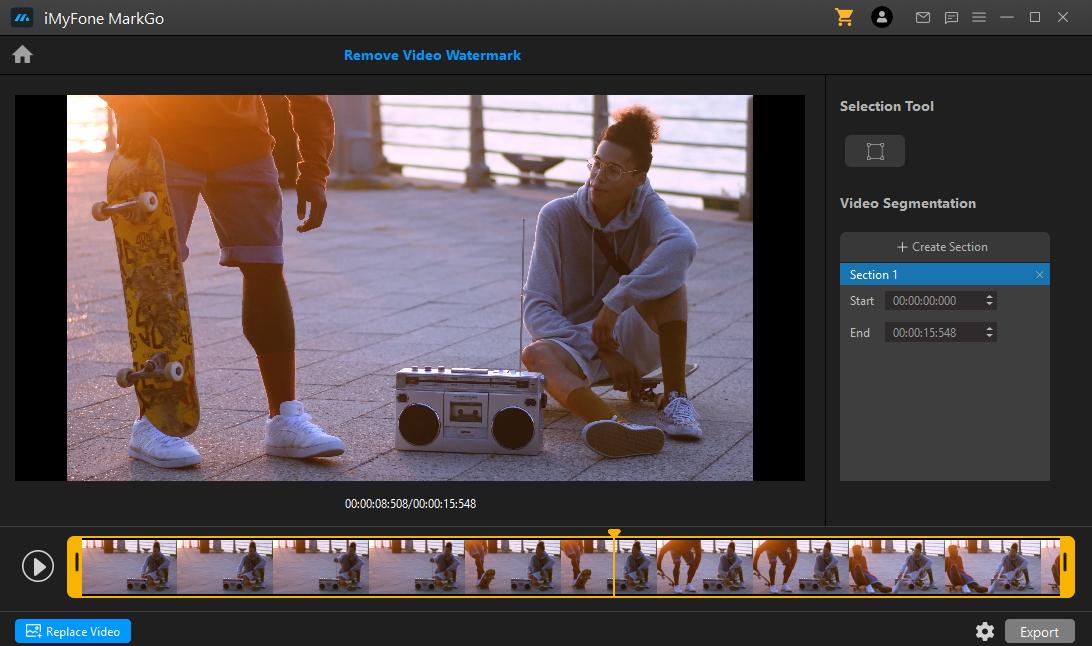 Step 5: Export And Save The File To Your Hard Disc:
After you've finished editing, click on the Export button to save the file after you've filled out the necessary information.
Why Do We Like It?

iMyFone MarkGo quickly and effectively removes watermarks, inscriptions, and logos from pictures and videos.

It also allows you to apply custom watermarks, phrases, and logos to images and videos.

It allows you to load multiple files at once and remove watermarks or words with a single click.

It allows you to select different video sections and erase the watermarks from all of them at once.

This software offers a straightforward and easy-to-use interface.

It is for friendly tool and is entirely free.

It comes with a 30-day money-back guarantee.
People Who Liked this Content Also Liked
Best 5 Photo Apps to Remove Unwanted Objects from Your Photos >>
How to Remove the TikTok Watermark: On Desktop, iPhone, and Android >>
Part 2: FAQs about Remove Time Stamps from Photos and Videos
1. Can you remove the date stamp from a photo?
Yes, you can easily remove date and time stamps from canon digital photos. You will need perfect software to make the task hustle accessible. You can choose Photoshop for editing photos or go for the better option, which is iMyFone MarkGo - best photo stamp remover. It makes date stamp removal quick and simple.
2. How do I get rid of the date on my iPhone photos?
Currently, there is no such feature in iPhone to turn off the date or timestamp. However, you can edit the photos manually through image-editing softwares to eliminate unwanted stuff from your images. Try iMyFone MarkGo online and remove the date stamp from your digital pictures conveniently in just 3 minutes:
Step#1: Install and open iMyFone MarkGo software.
Step#2: Click on the "Remove Watermark" tab.
Step#3: Upload Photo.
Step#4: Click on "Selection Tool."
Step#5: Select the Date Stamp.
Step#6: Click on the "Remove Now" tab.
Step#7: Save edited photo.
3. How do I get rid of the date stamp from a photo for free?
Many softwares and applications allow users to edit their photos free of cost. The wise thing is to find the right software to do the task. We recommend you use webinpaint software. Visit the tool online and follow these steps:
Step#1: Upload the image.
Step#2: Highlight the date stamp.
Step#3: Click Erase.
Step#4: Download the processed image.
4. How do I remove metadata from a photo?
Android users can utilize the Photo Exif Editor to delete metadata from their photos. Navigate to the photo you wish to share in the app. Press the crossed-out 'Exif' icon in the top-right corner to delete the metadata.
While iPhone and iPad users can quickly delete the metadata from their images using the EXIF GPS TIFF app. On your device, download the Metadata Remover EXIF GPS TIFF app from the App Store. Select your photos in the app, and then hit the settings icon in the bottom-left corner to delete all metadata.
Conclusion
You may create highly fascinating videos only to discover that the video editor has applied a watermark to them. On the other hand, you may click a canon digital photo to find a date stamp on it. When utilizing the accessible version of most softwares, it happens. Watermarks tend to lower the professional appearance of your work, no matter how innovative it is.
Fortunately, there are several methods for removing watermarks using online video editors. You might want to try photo stamp remover - iMyFone MarkGo, the wise option to remove watermarks or texts from images or videos. We recommend it because this tool does not compromise the quality of edited images or videos. Moreover, the tool automatically processes the image/video and restores the pixels based on what's around the date stamp label. Hence, you can always be sure that your edited image or video does not look blurry.
iMyFone MarkGo
Easiest Watermark Remover for Video and Image!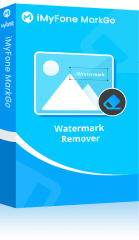 1,000+ People are Downloading iMyFone MarkGo Every Second!