Remove Unwanted Objects
Step 1. Launch iMyFone MarkGo
Install and launch iMyFone MarkGo, click on Remove Unwanted Objects button and upload the media.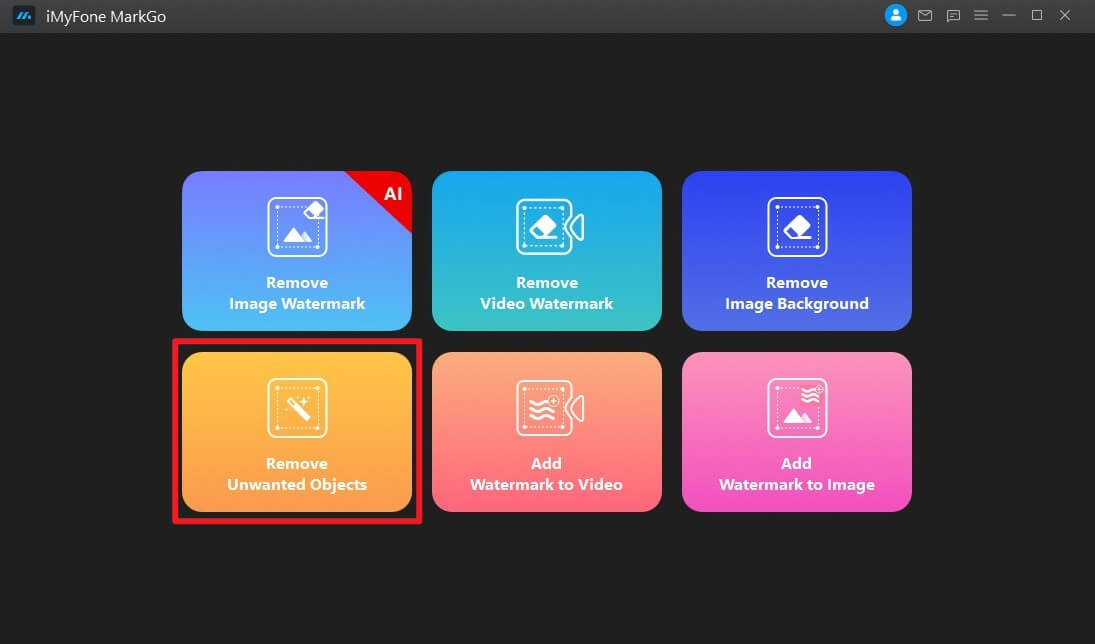 Step 2. Import Image
Click on Add Image to import images to MarkGo, you can simply drag the images to the software interface.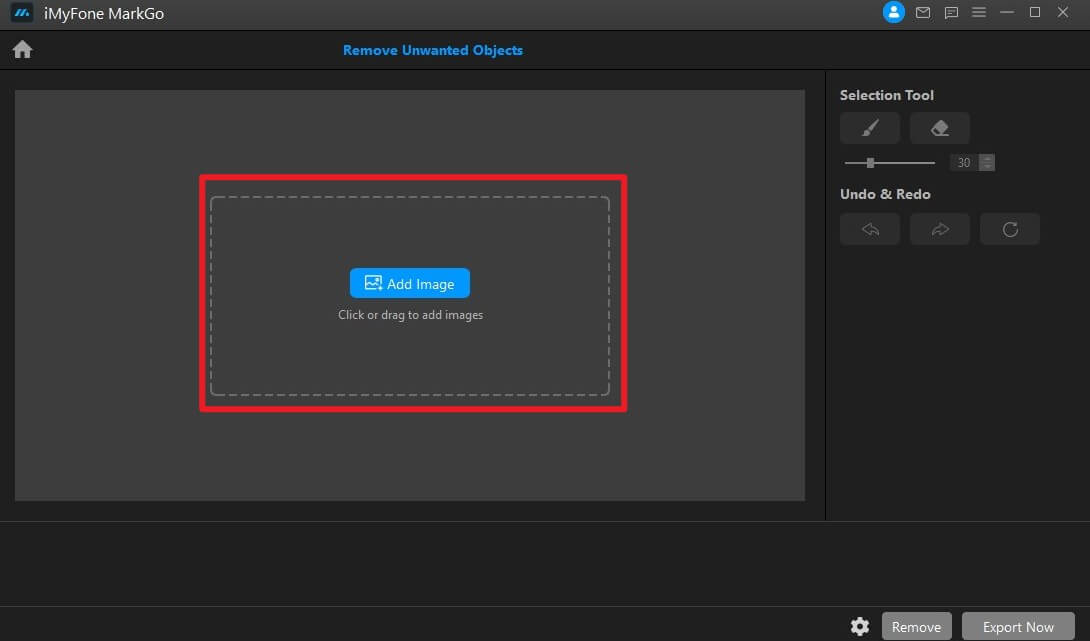 Step 3. Select Unwanted Objects for Removing
After you have imported the image with unwanted objects, you can see the Selection Tool button on the right panel, click on the brush button, cover and paint unwanted objects.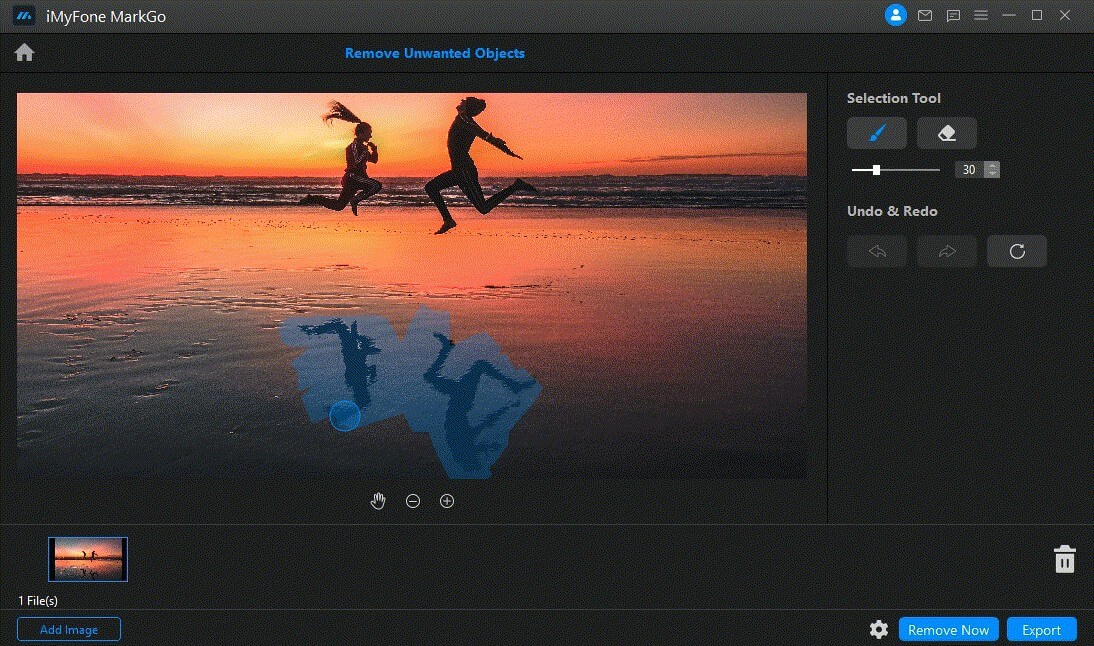 Step 4. Click on Remove Now
Then click Remove Now button to remove any unwanted objects. You can paint for objects as many times as you like. You can also undo or redo the steps.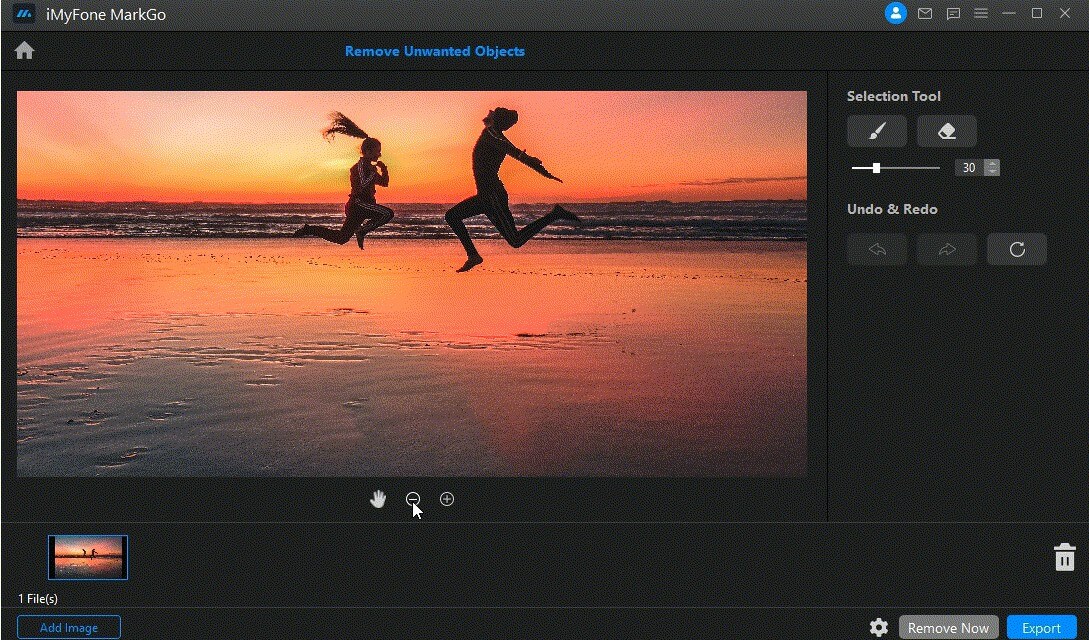 Step 5. Export Image
Once you are satisfied with your adjustment, click Export button to save all the images after the unwanted objects are removing.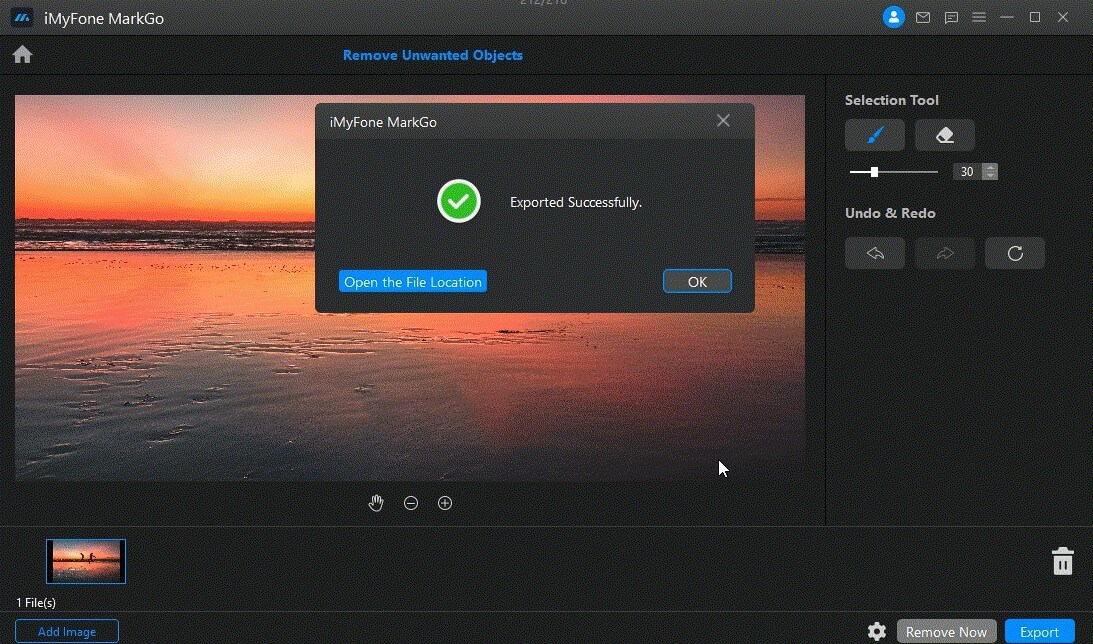 Thanks for your kind feedback!
OK