Remove Watermark from Image
Step 1. Launch iMyFone MarkGo
Install and launch iMyFone MarkGo, click on Remove Image Watermark button and upload the image where you would like to remove watermark.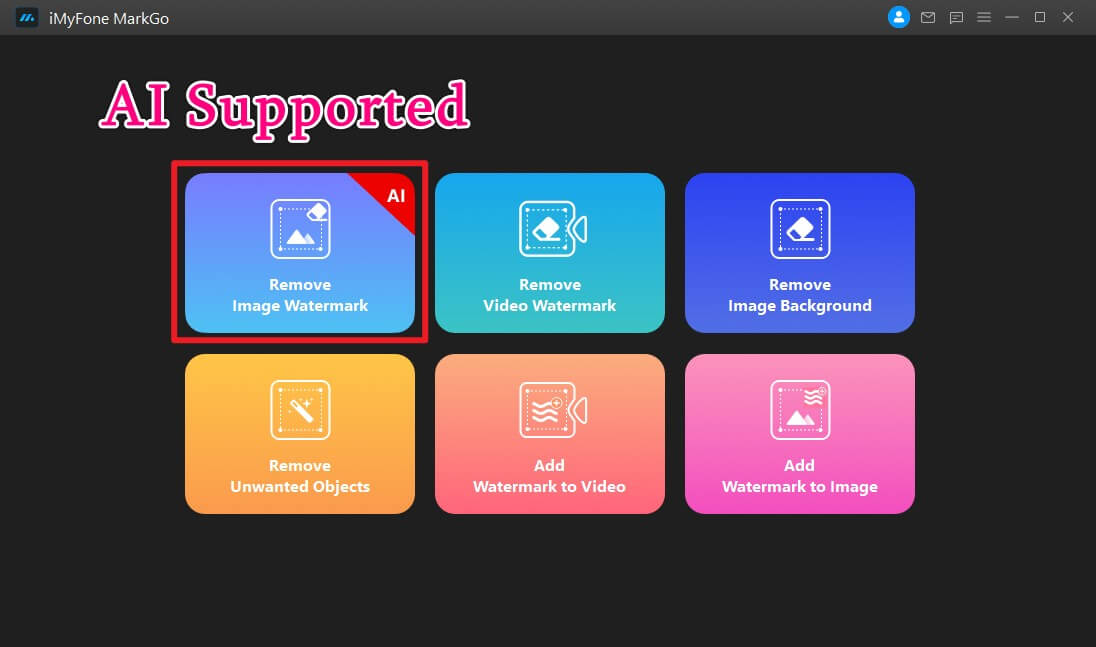 Step 2. Import Image
Click on Add Image to import images to MarkGo, you can simply drag the images to the software interface.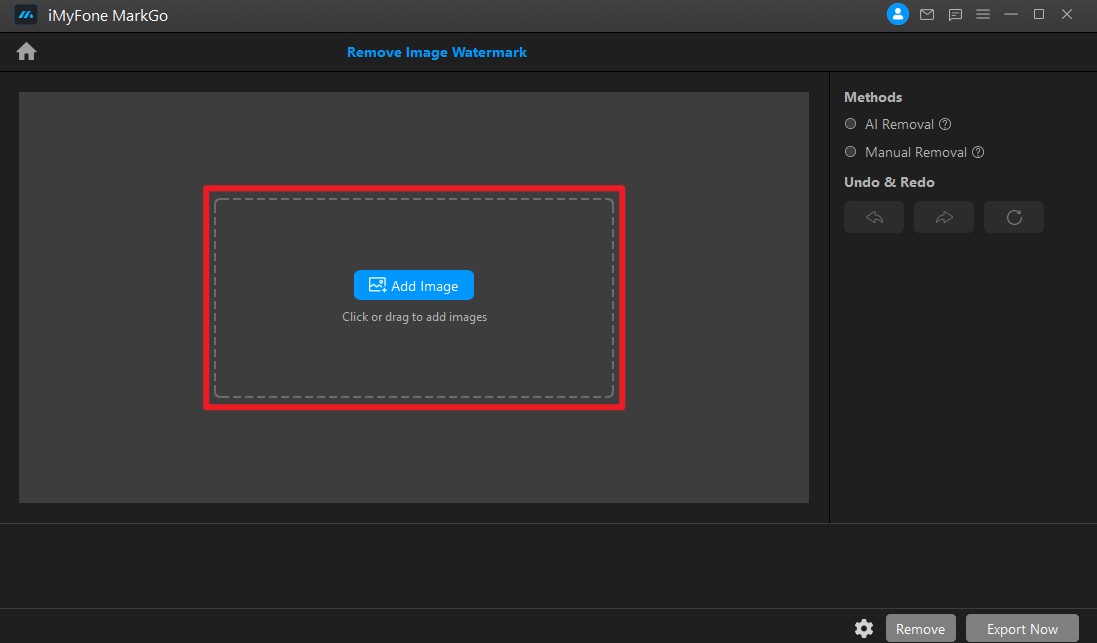 Method 1. AI Removal
Click on AI Removal Method on the right panel of the screen.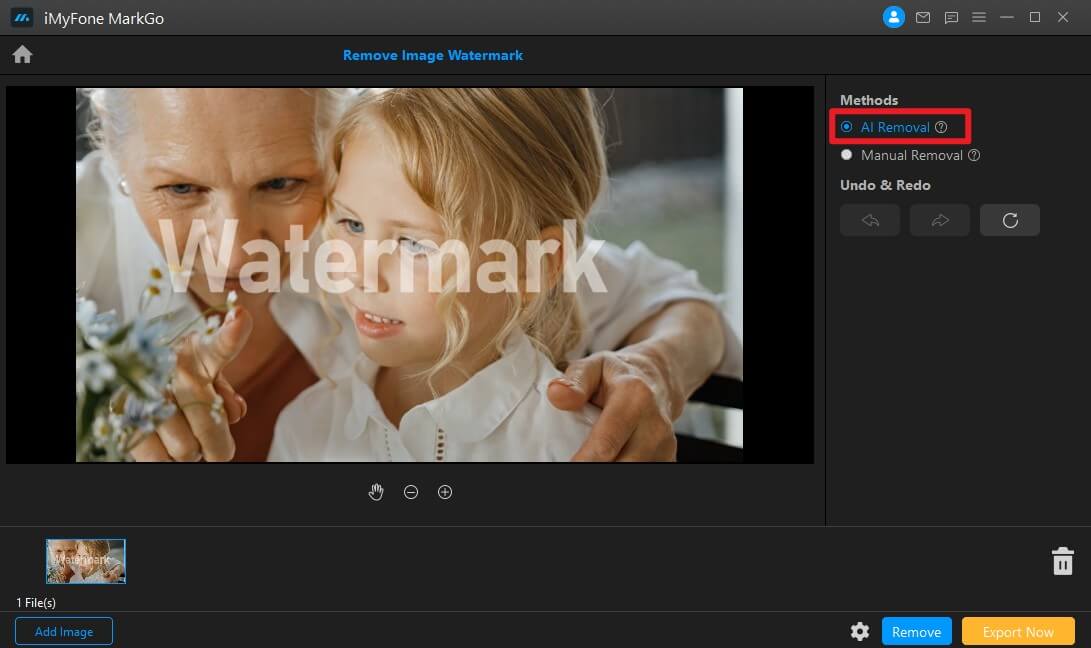 Click on Remove button to preview the result.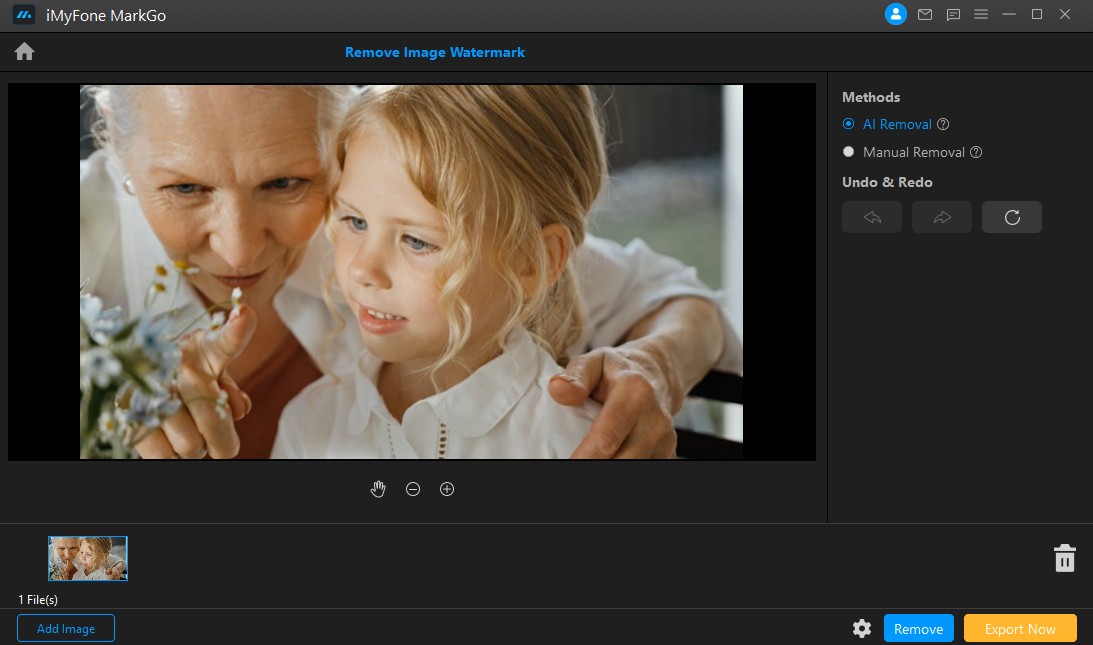 Method 2. Manual Removal
After you have imported the image with watermark, choose Manual Removal, click on Selection Tool button and a box for watermark removing will appear. Drag it to where the watermark is that you would like to remove.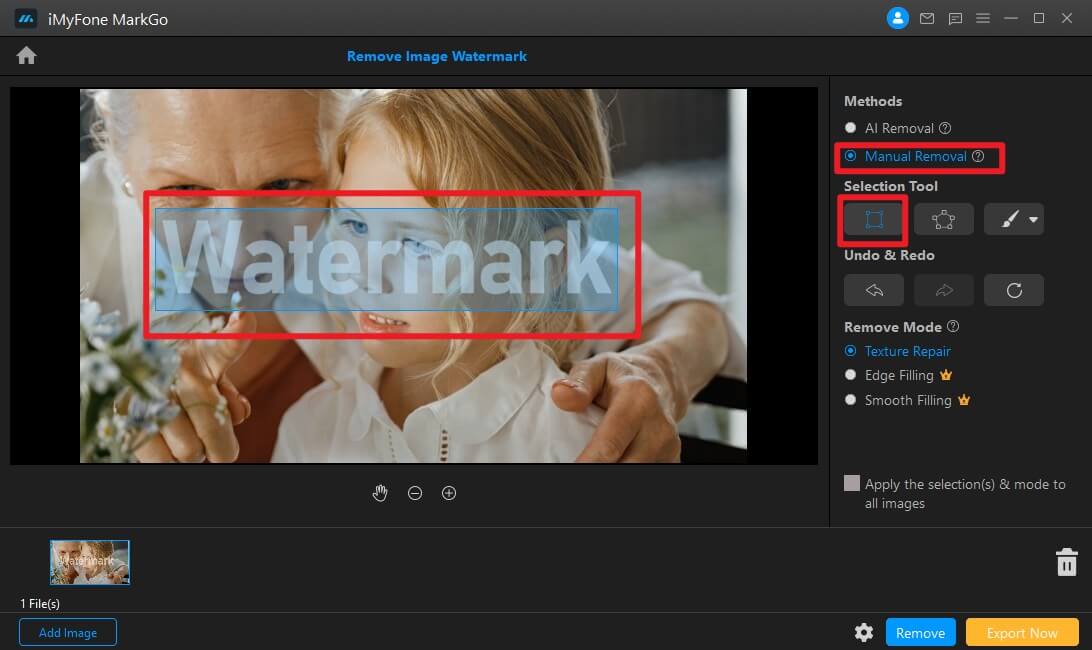 Besides, you can use Lasso Tool and Brush in the Selection Tool to remove watermark.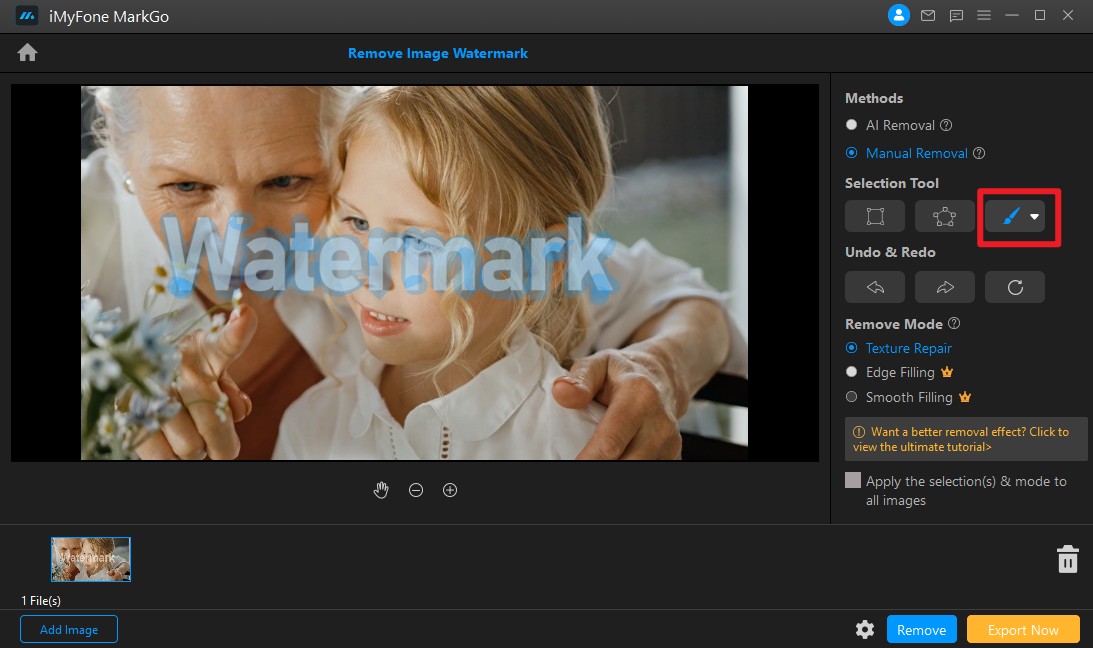 Choose a suitable remove mode. The remove modes include Texture Repair, Edge Filling and Smooth Filling to best ensure the texture of the marking area is restored as smooth and delicate as the original image.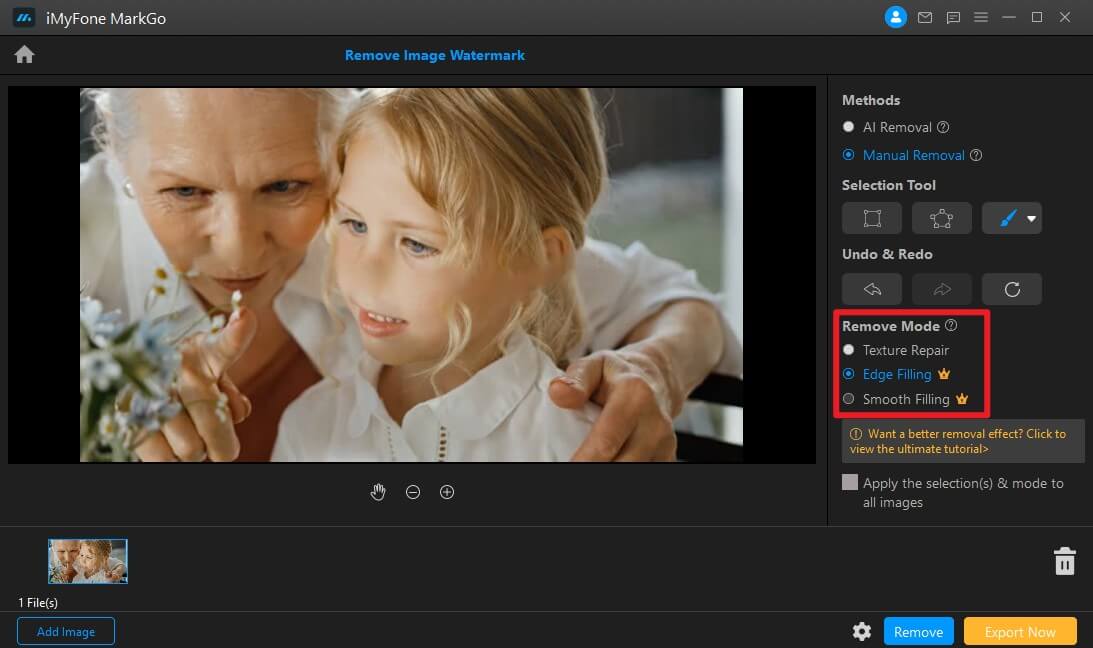 Then click Remove button to remove the watermark. You can add more selection tool box as you like. You can also undo or redo the watermark removing.
If you would like to remove watermarks from more than 1 image the watermark in the same place for each image, click on Apply to all button.
Step 4. Export Image
Once you are satisfied with your adjustment, click Export button to save all the images after the watermark is removing.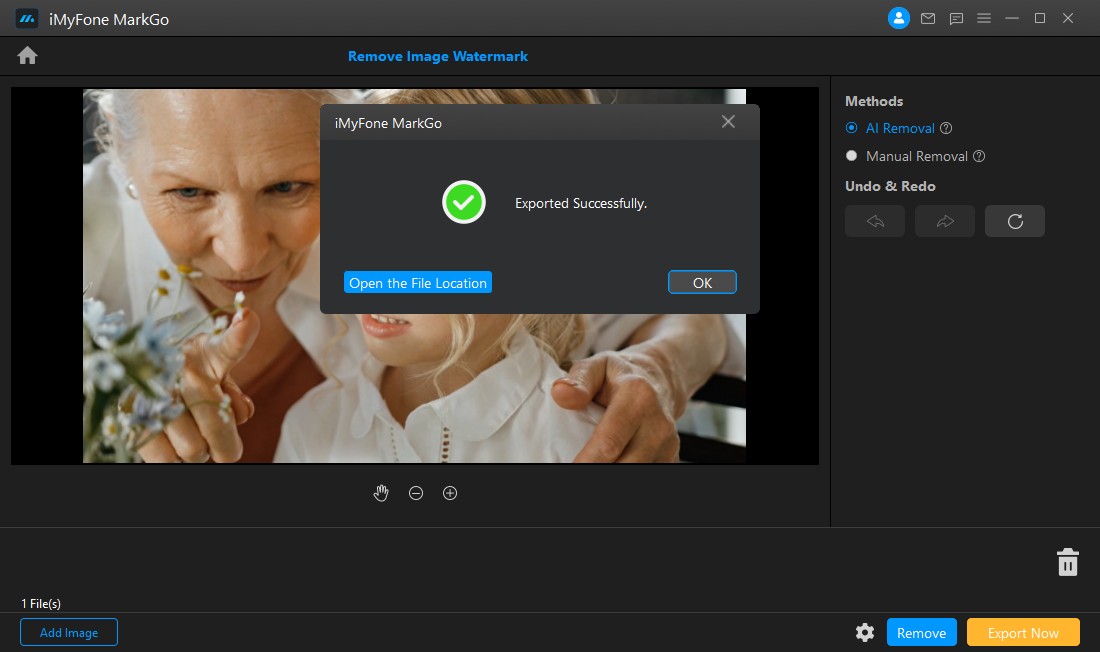 Thanks for your kind feedback!
OK