Online Remove Image Watermark
Step 1. Upload the Image
Click on Upload Image button to import the image in which you want to remove the watermark.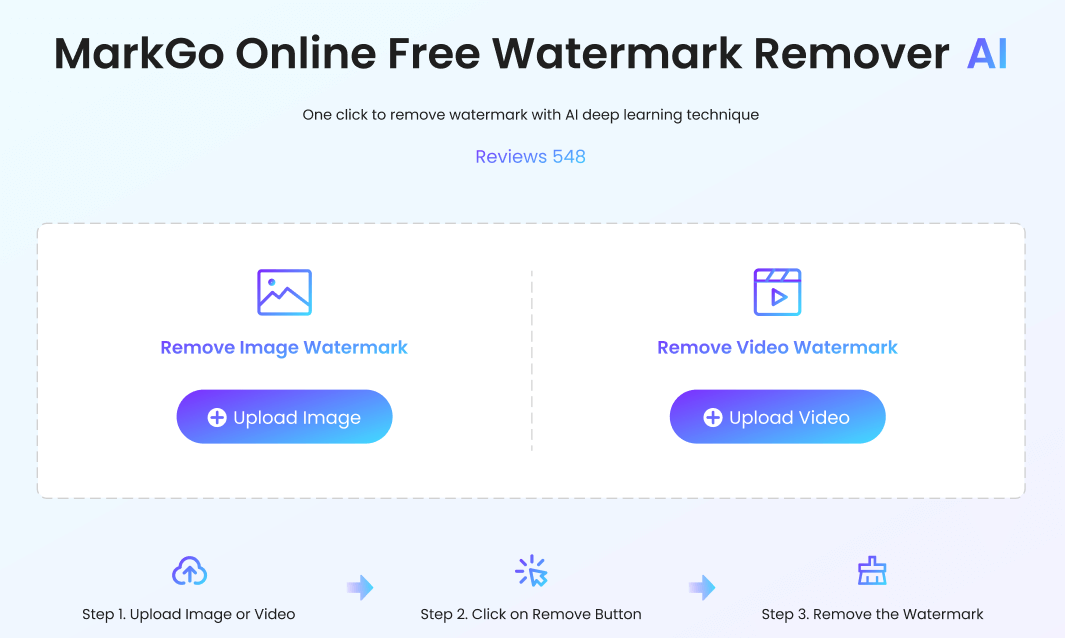 Step 2. Enter Your Watermark Name
After successfully uploading the image, enter your watermark name first in the box down below the image. Then the AI deep learning technique will detect your watermark precisely.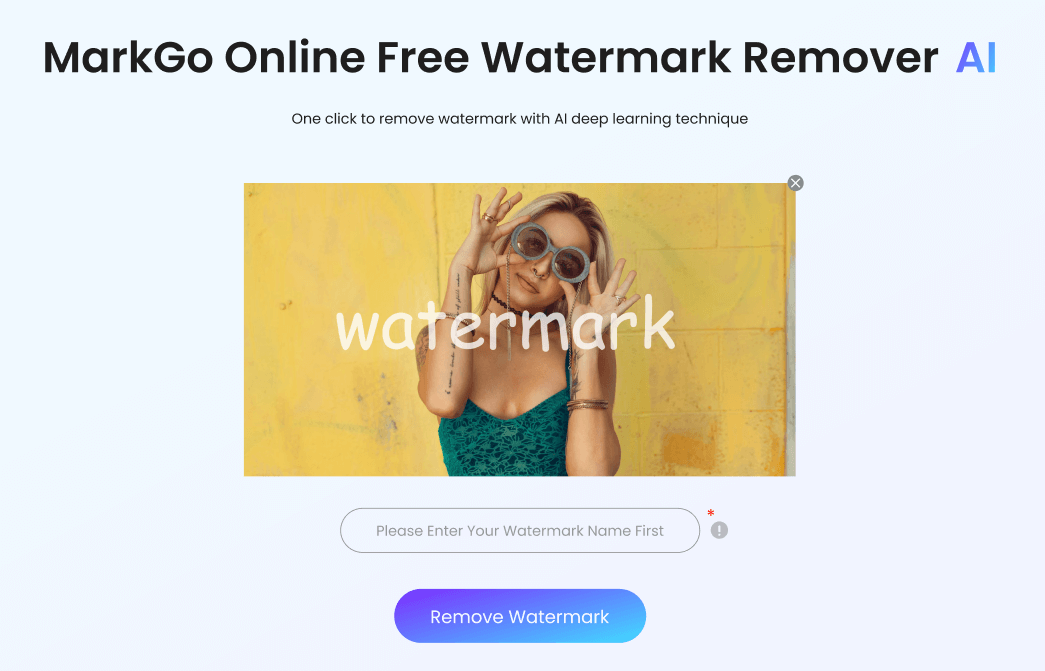 Step 3. Remove Watermark
Now, click on Remove Watermark Button. Your watermark will be removed automatically in a few seconds.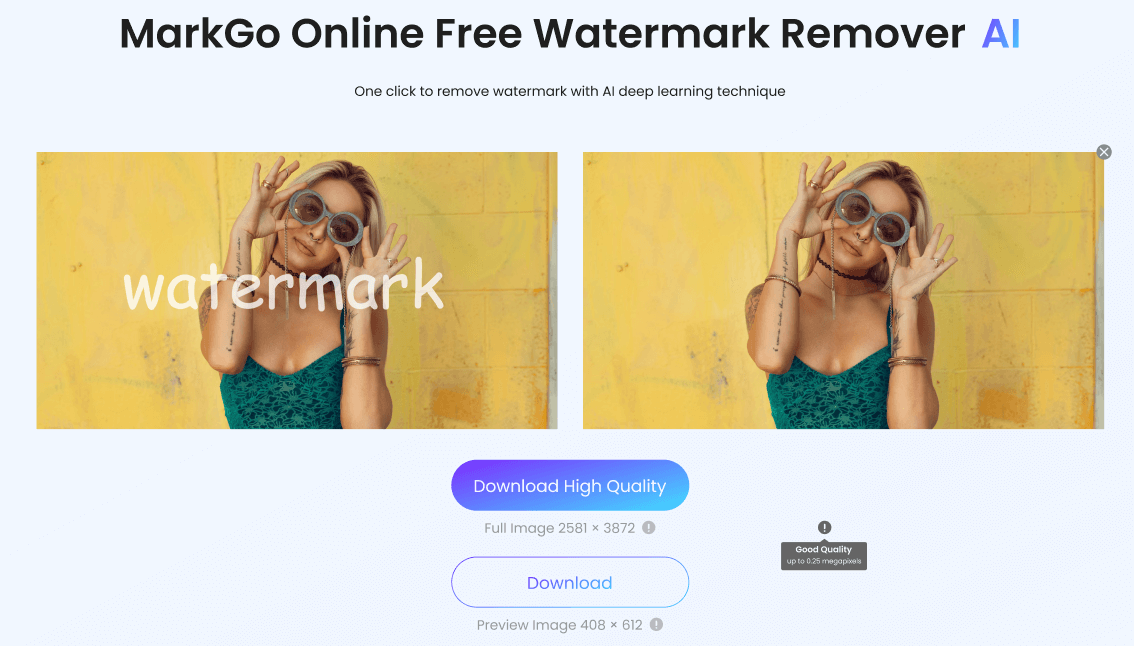 Step 4. Download the Image
With just one click, your watermark will be erased instantly. Now, click on Download button to download your file without watermark.
Step 5. Unlock High Quality
If you want to enjoy the high-quality image, click on Download High Quality and unlock it. Then you can have access to images of high resolution.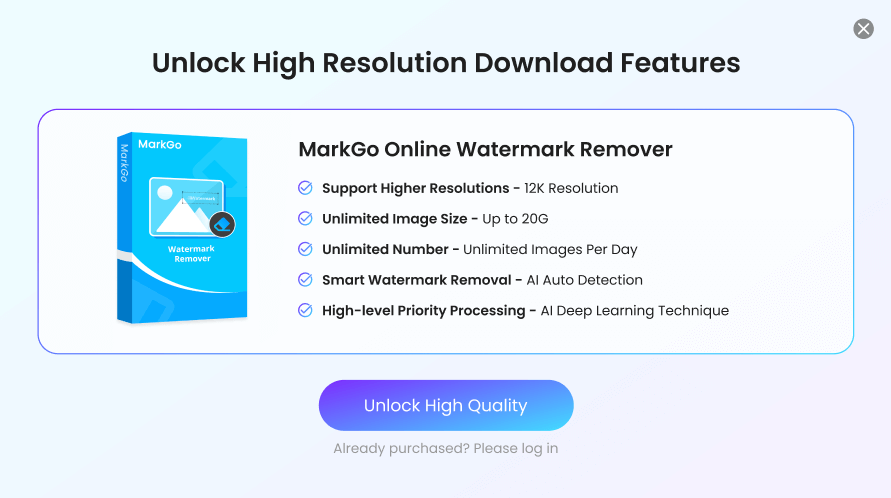 Thanks for your kind feedback!
OK