Are you familiar with Bonzi Buddy? Have you ever used it? Do you think it is a virus? This article is going to revolve around all issues related to the Bonzi Buddy voice generator and text-to-speech tool. We will see whether it is really the cause of the virus or not. Moreover, we will also share Bonzi Buddy alternative for using the Text-to-Speech feature. So, let's start!
Part 1: Info of Bonzi Buddy Text-to-Speech
Bonzi Buddy is freeware software used to manage different tasks for desktop users through its VA software agents. The software was designed by Joe and Jay Bozzy and released in 1999 for Microsoft Windows operating system. As a desktop VA, this software manages emails, downloads, searches, browsing, and other tasks like singing, laughing, and scheduling.
Besides all the above-mentioned functions, Bonzi Buddy also has a Text-to-Speech feature through which its character interacts with the users. The voice used for the Text-to-Speech feature is taken from an old Microsoft Speech package which is also known as Adult Male
Firstly, this software used Microsoft Agent technology to showcase an animated character of a green parrot. This character was designed with high text-to-speech and speech recognition software that made easy and fast interaction between users and characters. In 2000, later versions were updated with a new character of Bonzi-a purple gorilla.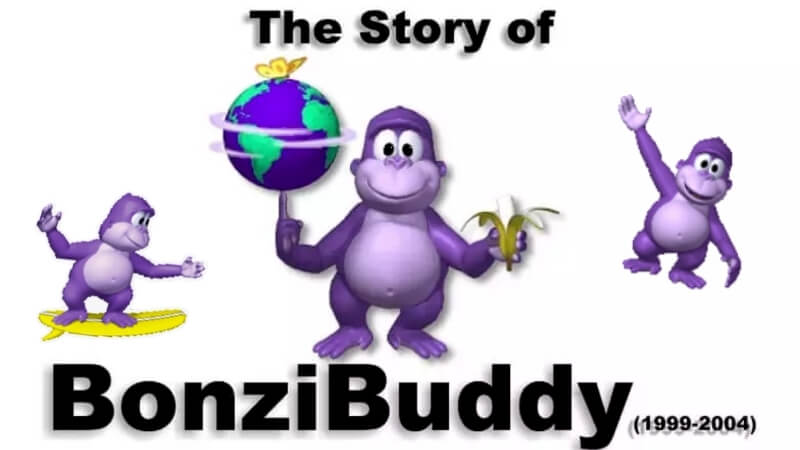 Part 2: Is Bonzi Buddy Text-to-Speech Voice Generator a Virus?
There are some reasons why people think it is a virus. Actually, it is not a virus, but it is an adware and spyware technology-based VA. Through adware, this software runs advertisements on someone's computer without their permission. As spyware, it collects information and data from computers in an unauthorized way.
Due to spyware technology, Bonzi Buddy extracts information from computers and shows different unwanted ads and notifications on the screen. This irritated users and they started considering it a virus. Bonzi Buddy also faced a lot of criticism because of these two spyware and adware technologies. In 2007, Bonzi Buddy was on the 6th number in the list named "The 20 Most Annoying Tech Products". In 2006, Bonzi Buddy was also called a Trojan with the words "the unbelievably annoying spyware Trojan horse."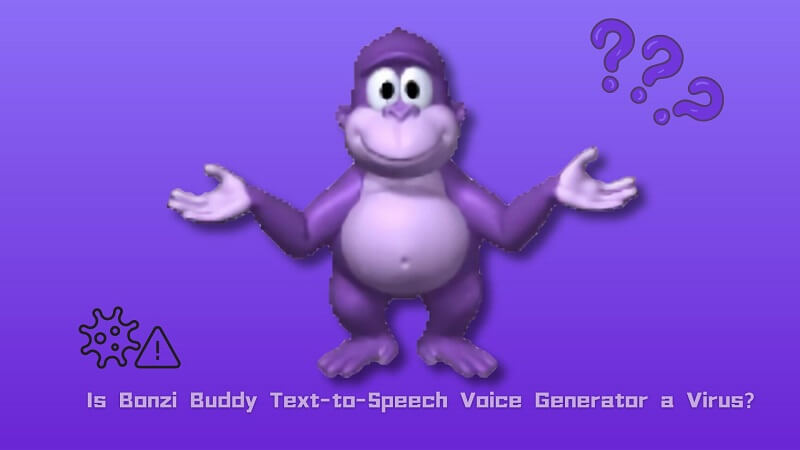 Part 3. Get Bonzi Buddy Text-to-Speech Safe Alternative-VoxBox
Bonzi Buddy is not the only Text-to-Speech software. There are many other tools that can be used as the best alternative to Bonzi Buddy. In this section, we will see the most effective and best alternative to Bonzi Buddy with its features, pros & cons, and pricing details.
iMyFone Voxbox is one of the best TTS voice generators, recorders, and editors available on the internet. This software is designed with a simple and clear user interface that shows all the editing and recording options.
iMyFone VoxBox besides recording and editing, you can also import any of your previously recorded audio files for editing or voice-changing effects. Through its high-end software, VoxBox assists users in meetings, personal notes, business tasks, and speeches & lectures.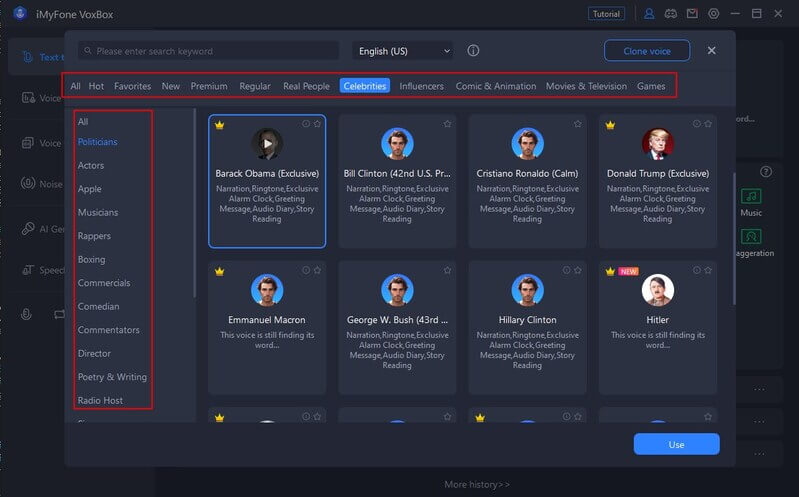 Features:
Supported 9 languages and 3000+ voices like celebrities, cartoon characters, languages, etc.

Cut, trim, select, and delete audio files accurately.

Best audio recorder and editor for PC

Require zero technical knowledge.

Export audios in high quality.

Privacy and security are guaranteed.
Pros:

Simple and safe.

Fast software.

Huge voice library.

Import and export different formats.
Cons:

Only for Windows users.

Require downloading and installation.

The free version has limited features.
Conclusion
Bonzi Buddy is considered a virus due to the spyware and adware technology through which it extracts users' information and data without their permission. As a desktop VA, Bonzi Buddy helps users to manage their digital tasks and schedules. Moreover, this software also sings, makes jokes, creates files, manages emails, downloads things, and converts text into speech. Due to the criticism, many people want to know the best alternative to Bonzi Buddy.
In this article, we have shared iMyFone VoxBox as a better alternative to BonziBuddy. Compared to BonziBuddy, VoxBox is very safe, secure, easy-to-use, simple, versatile, and reputed software. It offers better services than the Bonzi Buddy Text-to-speech tool.