Are you a Steven Universe fan? Have you ever wondered what it would be like to have the Steven Universe AI voice at your disposal, either for text to speech conversion and voice change?
In this article, we will delve into the best Steven Universe text to speech voice generator to get characters' realistic voice. Whether you're a content creator, gamer, or just a fan of the show, we've got you covered.
Let's get started!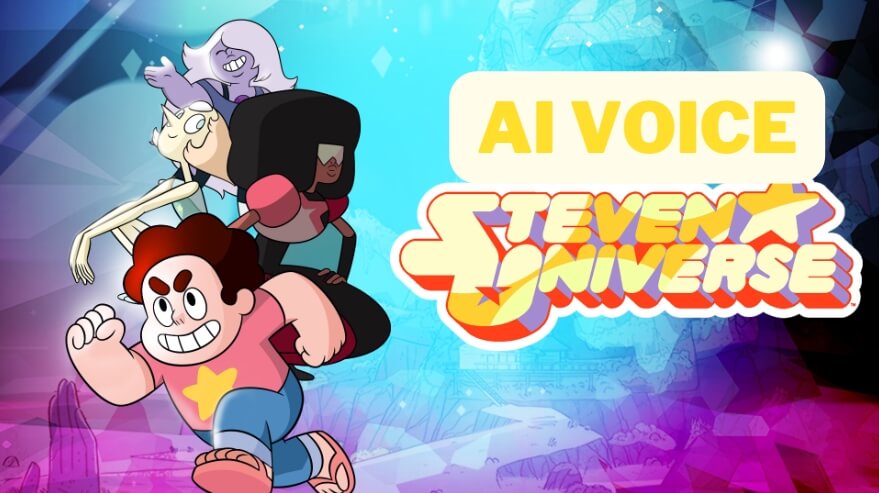 Tips
Listen to Steven Universe AI Voice free Generated using MagicMic.

Part 1: Basic Info about Steven Universe
Steven Universe is an American animated television series created by Rebecca Sugar for Cartoon Network. The show follows the coming-of-age journey of Steven Universe, a young boy who lives with the Crystal Gems—a group of magical, mineral-based aliens. Together, they protect the world from various threats.
The show is known for its themes of love, family, and healthy relationships, and it has garnered critical acclaim for its design, music, and voice acting.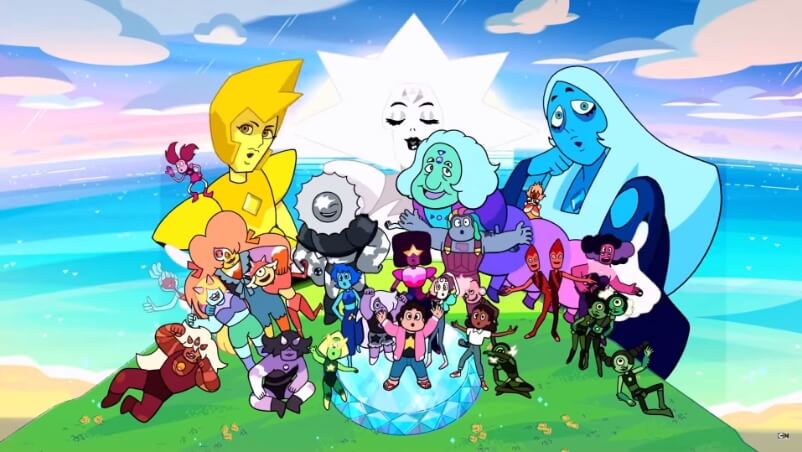 Part 2: Voice Actor of Steven Universe
Zachry Dean Callison, an American actor and singer born on October 23, 1997, is renowned as the voice actor of the titular character in the Steven Universe franchise.
His career includes various television roles and voice acting gigs, including Prince James in Sofia the First and significant roles in other animated productions like Mr. Peabody & Sherman and Superman/Shazam!: The Return of Black Adam.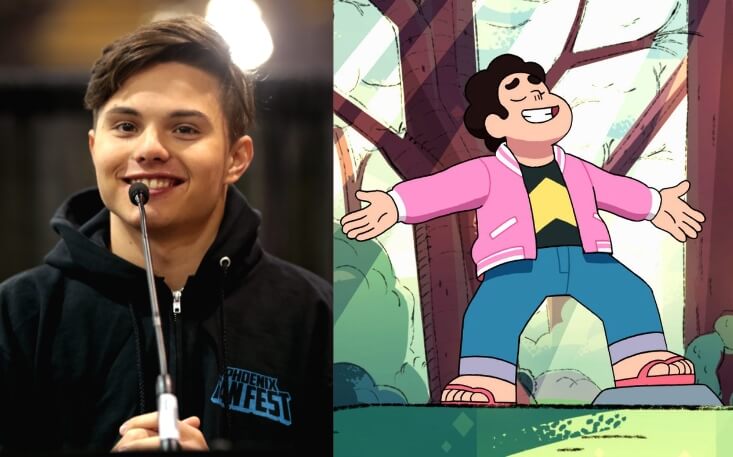 Additionally, he has ventured into music, releasing his debut EP, "A Picture Perfect Hollywood Heartbreak," which delves into themes of celebrity life and mental health.
Part 3: Get Steven Universe AI Voice for Text to Speech and Voice Change
1. MagicMic - Steven Universe Voice Generator
MagicMic is your best gateway to a realistic Steven Universe AI voice for real-time interactions, streaming, or gaming. This versatile tool provides access to a wide array of voices, including game characters, celebrities, and more.
Featuring over 225 AI voice filters, 600 voice effects, and 200 voice memes, MagicMic ensures a smooth voice transformation experience. Enhance your online gaming, streaming sessions, and communication across platforms like Discord, Zoom, and Twitch with the power of MagicMic.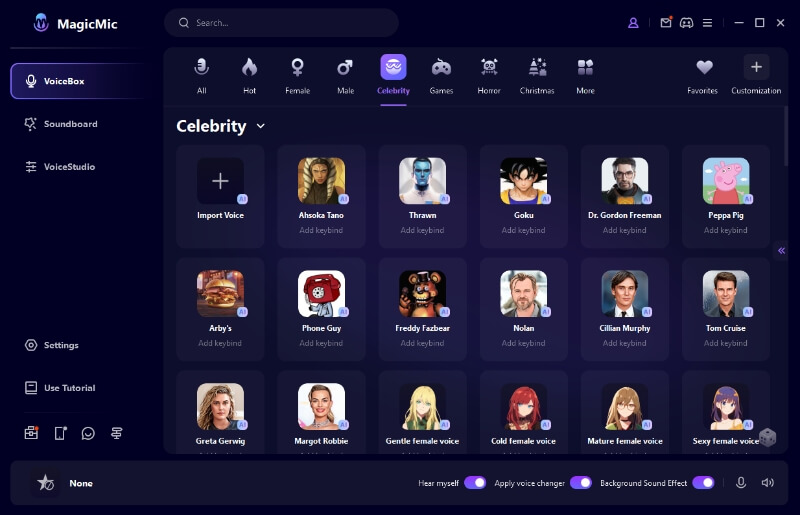 Key Features:
Allows to generate any voices as you wish, including Steven Universe AI voice.

Swiftly switch between 225+ voices for live chats and gaming.

Utilize 600+ voice effects and 200+ voice memes for creative content.

Capture and enhance audio files effortlessly.

Personalize your voice with adjustable parameters for uniqueness.

Seamlessly integrate with Discord, Fortnite, Valorant, Zoom, Twitch, and more.
Free Get Steven Universe AI Voice in MagicMic:
Step 1: Download and Launch this Application
Step 2: Configuration
Enable "Apply Voice Changer" for immediate voice modification, and activate "Hear myself"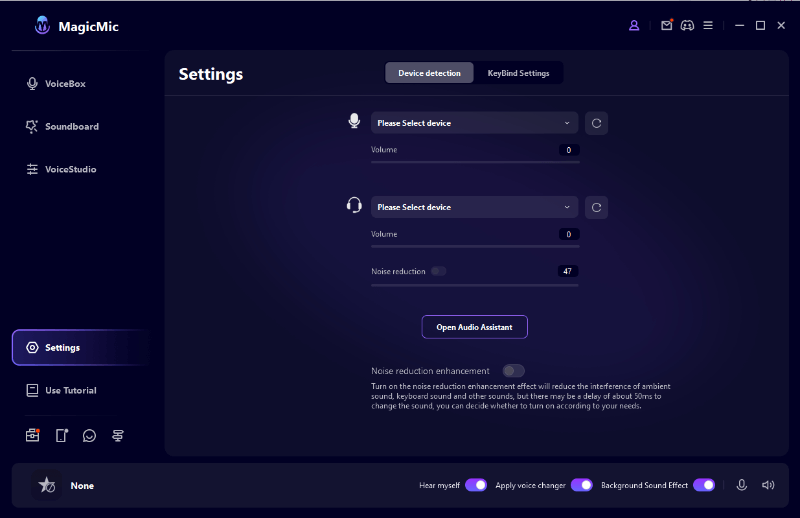 Step 3: Audio Device Selection
Opt for the Voice Changer Virtual Audio Device as your app's input.
Step 4: Voice and Effects
Select your desired voice (e.g. Steven Universe) and set up keybinds for seamless effect transitions.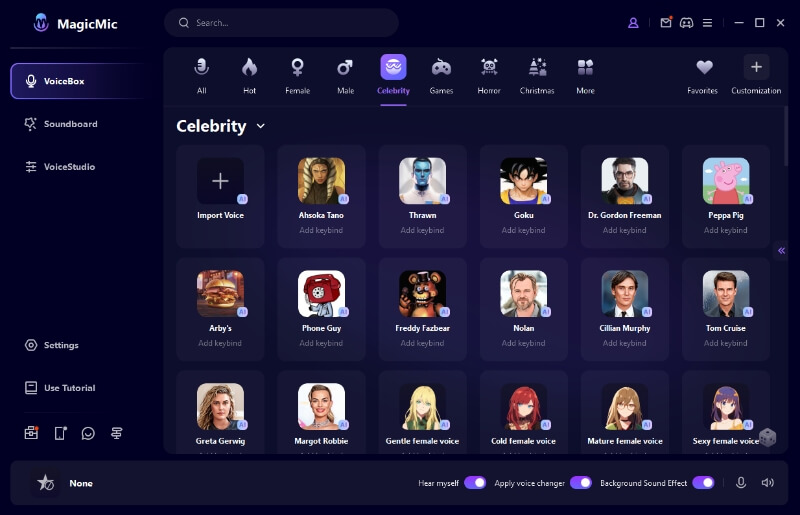 2. VoxBox - Steven Universe Text to Speech Generator
VoxBox, a potent Steven Universe text-to-speech voice generator, breathes life into the Steven Universe AI voice and enables voice replication of characters from different fictional universes and anime series.
It's your ideal tool for text-to-speech conversion and elevating your video content creation. With VoxBox, you can effortlessly clone voices, whether they belong to characters or celebrities, with just a click of the "generate" button.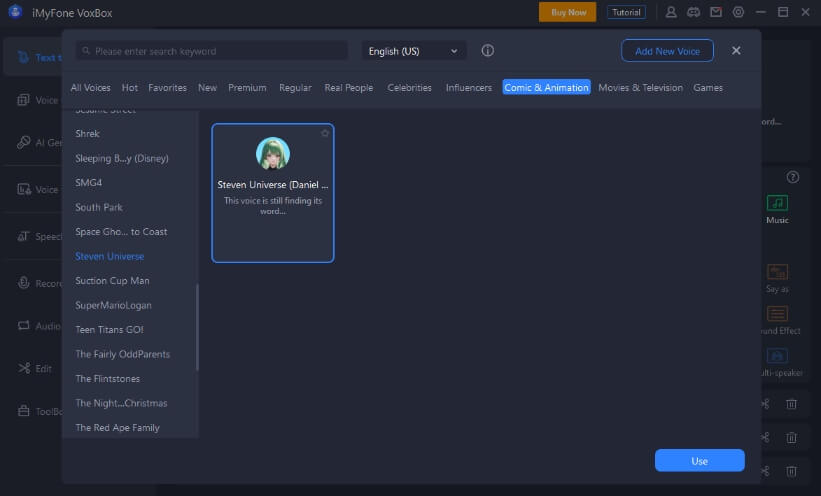 Key Features:
Access 2000+ free characters for text-to-speech, including Steven Universe AI voice.

Attain top-notch voice cloning.

Ideal for audiobooks, podcasts, content creation, and gaming.

You can choose from 3200+ voices in 77+ languages.

Text-to-speech, speech-to-text, recording, editing, and audio conversion, all-in-one.

Save voiceovers in MP3, WAV, Ogg, and other formats for convenience.
Part 4: Popular Steven Universe Characters You Should Know
With a diverse cast of characters, including immortal alien veterans and hardworking human teenagers, coupled with exceptional voice acting and unique character designs, the show has cultivated enduring fan favorites even beyond its conclusion.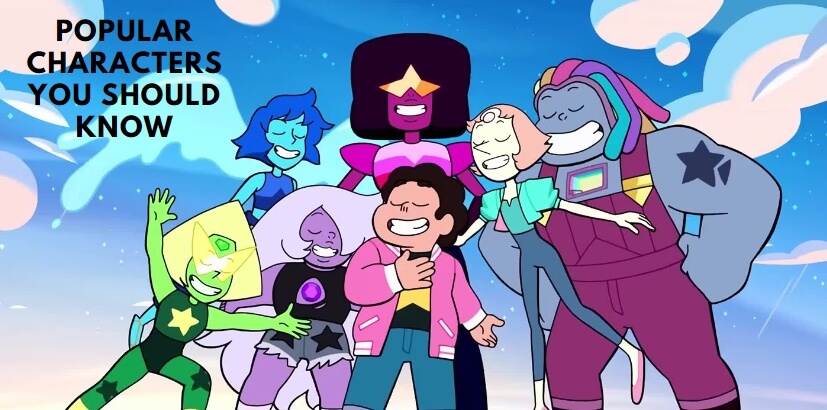 Steven Quartz Universe: The series' cheerful protagonist voiced by Zach Callison, known for his eternal optimism and his role as the heart of the Crystal Gems.
Greg Universe: Voiced by Tom Scharpling, Greg is Steven's father figure, a loving parent despite his imperfections.
Garnet: Estelle lends her voice to Garnet, the fusion of Ruby and Sapphire, and the level-headed leader of the Crystal Gems.
Peridot: Shelby Rabara voices Peridot, who undergoes significant character development from a misunderstood antagonist to a valued member of the team.
Pearl: Deedee Magno Hall provides the voice for Pearl, the group's skilled fighter with a complex personality marked by unrequited love for Rose Quartz.
Part 5: FAQs About Steven Universe AI Voice 2023
1. What is Steven Universe AI Voice?
Steven Universe AI Voice refers to artificial intelligence-generated voices that mimic the voices of characters from the popular animated series, Steven Universe. It allows users to replicate these voices for various applications.
2. How can I get a Steven Universe AI Voice?
You can get a Steven Universe AI Voice through specialized software tools like MagicMic and VoxBox, which offer voice cloning and text-to-speech capabilities.
3. What are the applications of Steven Universe AI Voice?
Steven Universe AI Voice can be used for a wide range of applications, including content creation, dubbing, audio recording, voiceovers for videos, podcasts, gaming, and more.
Conclusion
In conclusion, Steven Universe AI voice is at your fingertips. With MagicMic and VoxBox, you can bring the magic of Steven Universe to your content, gaming, and real-time interactions.
Whether you're a fan, content creator, or gamer, these tools offer endless possibilities.
So, why wait? Dive in, have fun, and unleash the power of Steven Universe voices today. Download MagicMic now to experience the magic firsthand.