Looking for a top-quality moaning soundboard app that you can use on both PC devices and mobile phones? Well, you are at the right place, as we are discussing not one but three high-quality moaning apps for you.
That's not it.
To help you make a decision, we'll also let you know which is the best one out of these three moaning sound apps. So, keep reading till the end.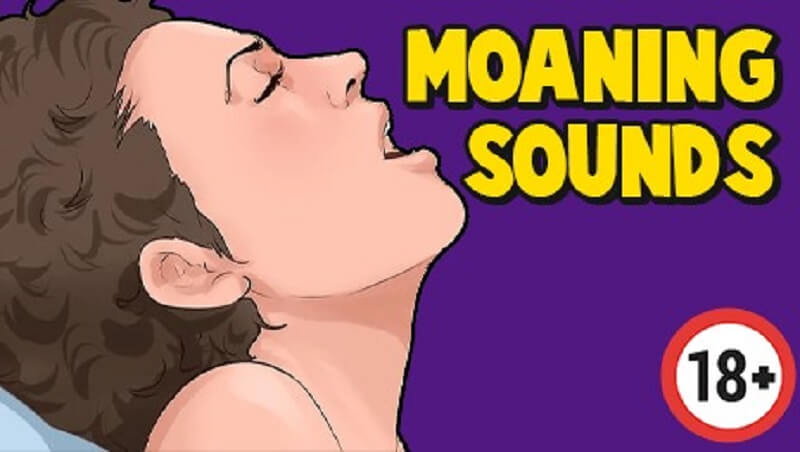 Part 1:Top 4 Moaning Soundboards with Real Ranking
Out of all, there are three best moaning soundboard apps you should use because they provide the best user experience along with top-notch features.
1. Best Moaning Soundboard -MagicMic[Mac&Win&Android&IOS]
MagicMic is the best soundboard app you can use because of its really impressive AI moaning soundboard. In total, it has more than 600+ soundboard effects, which you can add to your audio files and have fun with. But there's much more to it.
MagicMic is also a voice changer that can change your voice to any other person or character you want to. On top of this, you can use it both in real-time or edit the already recorded audio files.
That is why thousands of people download MagicMic every day, and the number of downloads has exceeded one million already.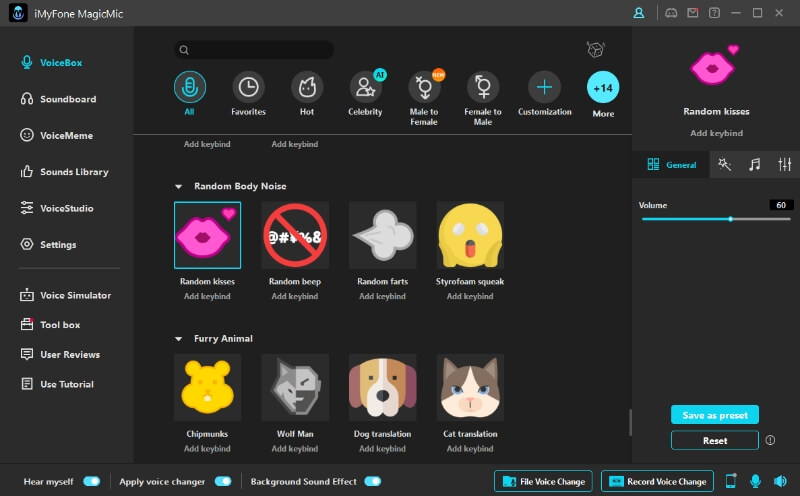 Key Features of MagicMic
This app includes 600+ soundboard effects and memes, including moaning soundboard, fart soundboard,Joe Biden soundboard and more.

There are more than 250 voice filters also included, which you can use in live conversation.

You can also adjust sound parameters in MagicMic easily.

This voice-changing app uses noise reduction technology, so you can also record your voice there without any hassle or interruption.

You can also connect it with lots of online games and chat applications as well.

It is super easy to use because of its user-friendly settings.

You can use MagicMic for free.

Personalized hotkeys for quickily access to preferred voice effects.
Pros:

Easy to use.

Interface is user-friendly

The sound effects of the moaning soundboard are very realistic

Compatible with Win/Mac/Android/iOS devices.

Has lots of voice filters, effects, and memes

Perfect for doing voice-overs, singing songs, and live streaming

Can download for free
Cons:

The paid version has more soundboard features than the free one.

It is new so it is not very famous as others.
Video Guide About MagicMic Moaning app:
2.Myinstants Moan Soundboard
Another soundboard moan that you can use to add moaning effects to your audio is Myinstants Soundboard.It is a popular choice among people who create memes because they can get a wide collection of funny memes on this platform.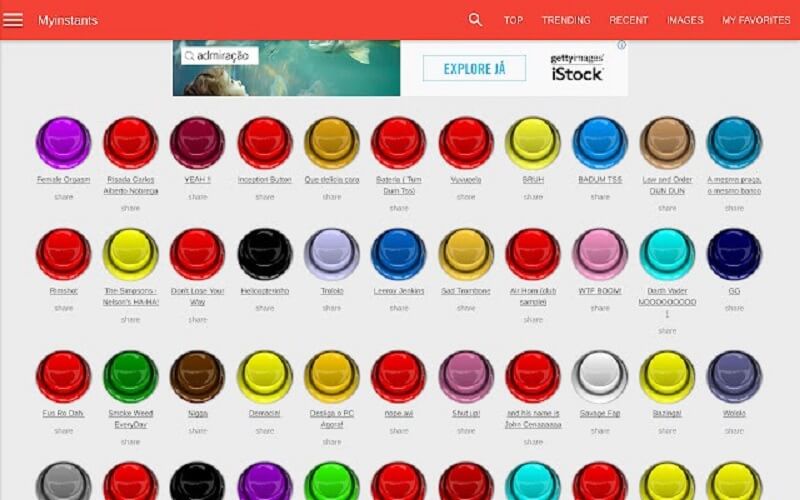 Key Features of Myinstants Soundboard
It has lots of soundboard buttons.

You can simply go to the category section and choose the type of sound effect you like to add

It also lets you share the moaning effect with other platforms with just one click

If you like a sound effect, you can also add it to your favorite list too.

You can also check which effect is in trend nowadays.
Pros:

Easy to use.

Can demo the sounds

The app is also available

Can copy links or share effects with others
Cons:

Has a bit bland interface

Ads can be annoying

Must have stable internet to use it
3.Voicy
Voicy is another program we have for you that can try to generate top-notch moaning sounds.
It has a beautiful interface, and all the things you need are right on the screen when you open the official website.
On the left side, you can also check out which is the latest effect you viewed or used. Furthermore, you can also find out which effects are trending on Voicy.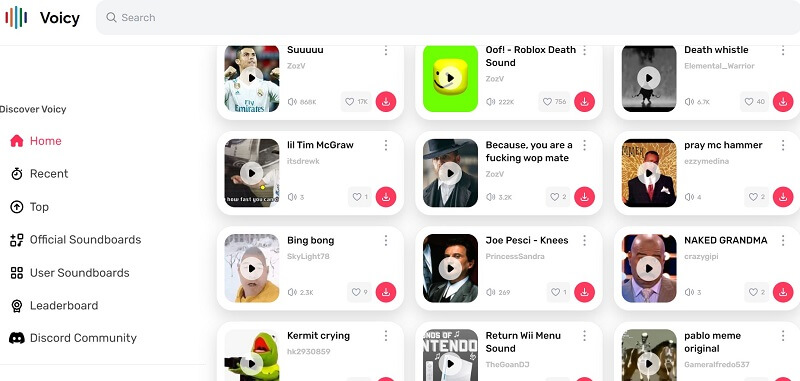 Key Features of Voicy
The effects are categorized into different categories so that you can easily find the effect you want.

There is also a search bar to search for the sound effect.

You can even upload your own file by clicking on the "Upload" option on the top right.

It also includes famous memes fromTV sitcoms

Voicy also allows you to join the Discord community, where you can share memes and download the effects
Pros:

Excellent soundboard moaning

Easy to use

Lots of effects available

Bots let you discover the sounds you want
Cons:

Have to sign up to use any feature

Fluctuations on the internet can stop everything

Can cause copyright issues if you are not careful
After reading about the details of the above three moan soundboards, it is clear that MagicMic is superior to the rest. It lets you use all the features without any trouble with copyright, slow internet, or any other issue.
4.Speechify
Speechify is the AI moaning text to speech voice generator that is available on multiple platforms. It's readily downloadable on both Android and iOS devices. Additionally, developers have the option to create an API through this tool. One of the standout features of Speechify is its capability to audibly read aloud any book or page when you capture an image of it. This negates the need for manual reading on your part.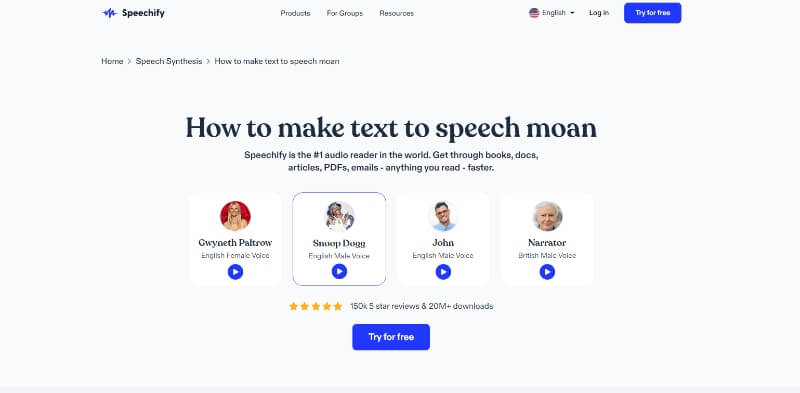 Key Features of Speechify
Speechify offers a selection of over 15 languages for your preferred output text.

With a range of over 30 natural human voices, you can pick the one that suits your preference.

This versatile tool is compatible with various devices including Android, iOS, and Chrome.

You have the ability to control the speed of the generated audio content to your liking.

Utilizing its scanning feature, Speechify can read printed text aloud, eliminating the need for manual reading.
Part 2: What Apps Support Using Moaning Soundboards to Prank Your Friends?
If you have decided to go for MagicMic, the next step is to find out which apps you can use with it.
Well, there are dozens of them, but the most popular ones are: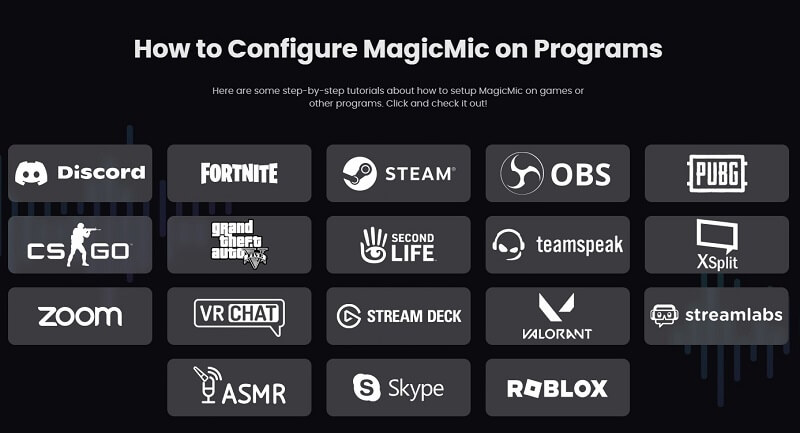 In addition, you can also use moaning soundboards in the chats of many online games. You will only have to go to the audio settings of that app and change the input settings. That's it. You can then use the MagicMic soundboard and have fun pranking your friends.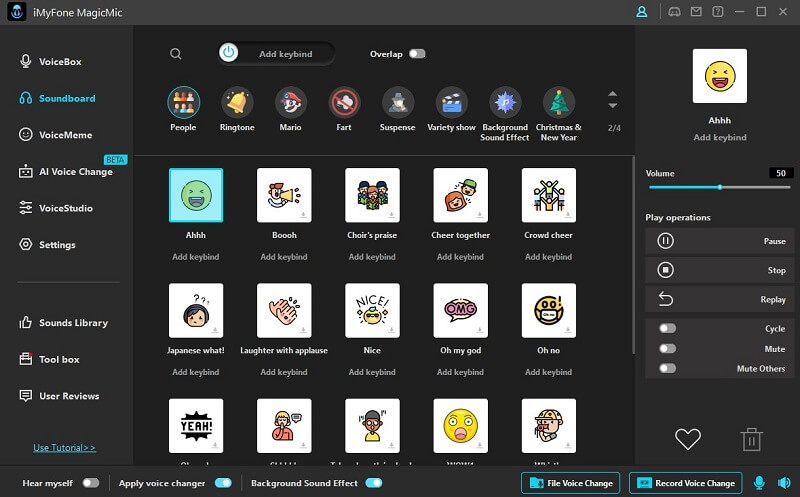 Final Words
If you want to use the best moaning soundboard app, then don't look any further than MagicMic moaning soundboard . It is a top-quality app that can let you do lots of things when it comes to pranking others.
As discussed above, it lets you add real-sounding moaning effects with just one click only.
In addition to this, you can also change your voice to any other popular one in real-time easily with MagicMic.
The best part? Anyone can use this moaning app because of its easy-to-understand interface. So, download MagicMic right now!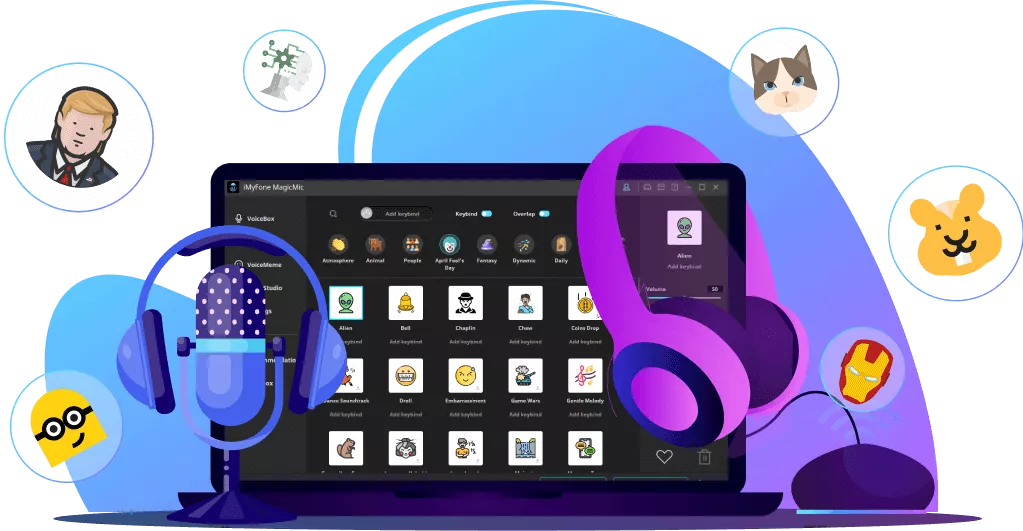 250+ Voice effects for one-click voice changing in real-time.
Huge library with 600+ Voice Effects and 200+ Voice Memes.
Sound emulator in games, live, chatting, online classes, and more.
Voice recording and audio voice changing is supported.
Voice studio lets you create any voice you like.