Voicemeeter is a console that allows you to virtually mix as well as run sounds on the operating systems of Windows devices. It can process any audio signal, it does no matter whether the source is virtual or physical, and then transmits the sound to other applications or physical audio devices.
Getting the right console that would fit your needs can be challenging as there are so many in the market today.
This article details everything you need to know about voicemeeter, the guide on how to use it, the customer reviews, and other alternatives in the market.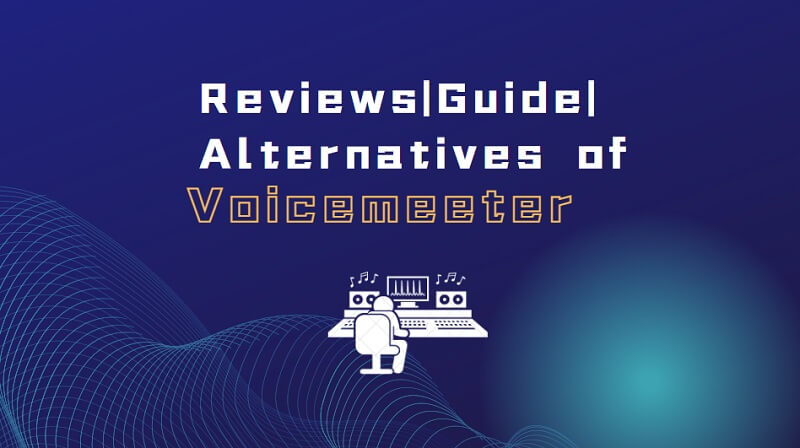 [Real Reviews] How is Voicemeeter?
As said above, voicemeeter can be said to be an application for audio mixing that can be used to mix as well as manage audio from any source and to any application or audio device of your choice. Voicemeeeter comes in three variations: the voicemeeter standard which only allows one input and output, the voicemeeter banana which allows two virtual inputs and outputs, and voicemeeter potato which allows five virtual inputs and outputs.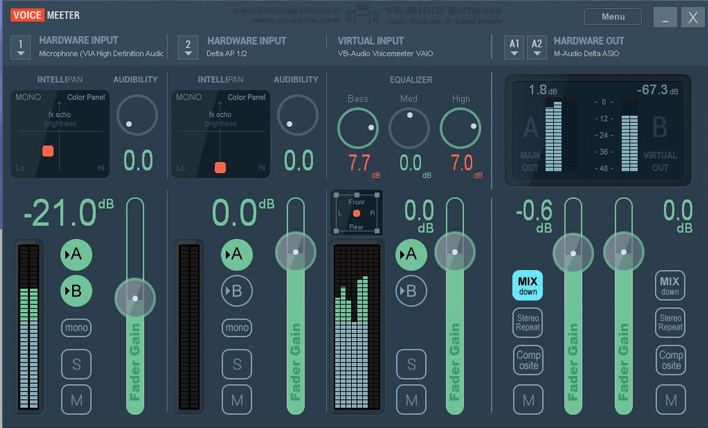 Pros:

Voicemeeter gives you the ability to mix your voice and music on either Google or Skype Voice and then make your radio program or live podcast.

Voicemeeter allows you to control the kind of sounds you want with no limitations.

Voicemeeter gives you the chance of using two USB headsets on your computer, for online education or even for VOIP applications.
Cons:

There may be some mystical sound problems that result on your PC as a result of voicemeeter.

It introduces complexity when it comes to the configuration as well as new problem sources.
How to use Voicemeeter?
You can go through the following steps to use Voicemeeter voice changer.
Step 1: You will first download and set up the software. You will then set up your default playback devices.
Step 2: You will then proceed to set up your recording devices.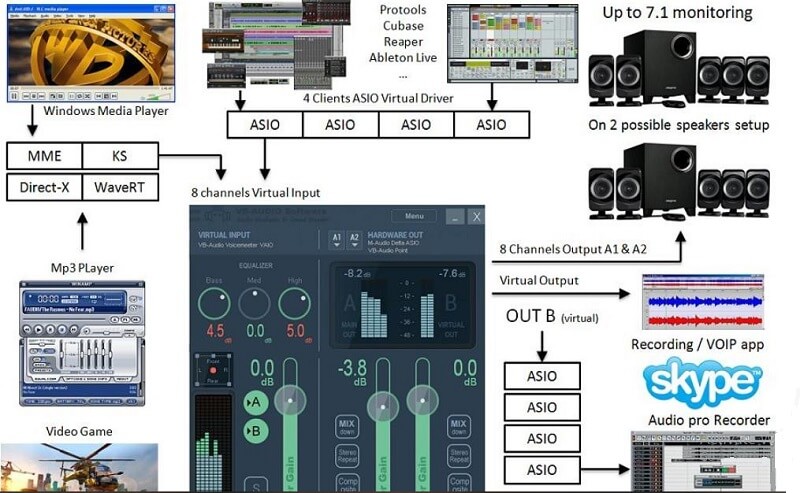 Step 3: Next will be assigning of hardware inputs.
Step 4: Finally, you will assign virtual inputs and hardware outputs. Once this is done, you will now need to route application audio to the appropriate input.
3 Powerful Voicemeeter Alternatives You Can't Miss
There are quite several voicemeeter alternatives in the market. The top three are:
MagicMic, as the name, suggests works in deed in real time as a voice changer. This application doubles up by the fact that it is also a voice editor and gives you an array of selections to choose from. Whether you want to pull a prank on your friends while playing video games or even on zoom calls, MagicMic has got you covered.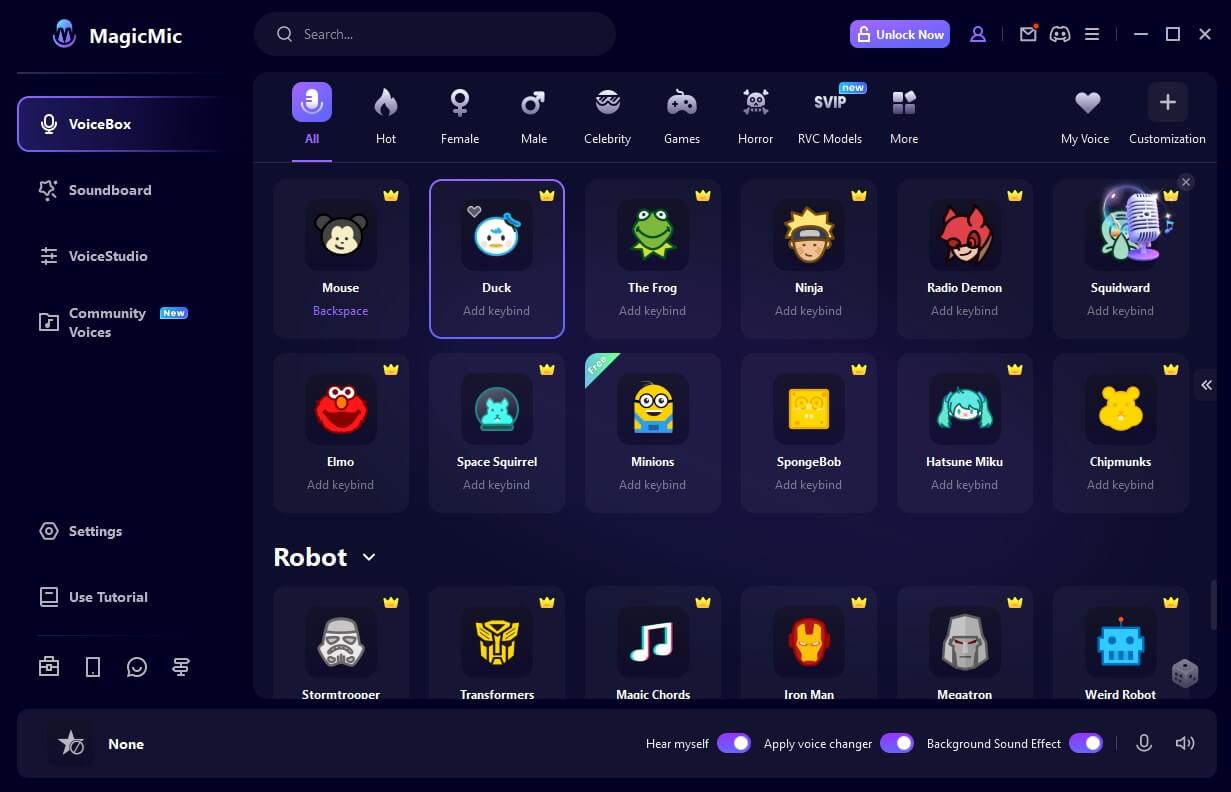 Operate System:
MagicMic operates both on Windows 7, 8, and 8.1 as well as on macOS.
Pros:

It is easy to use with huge in-build voice-changing effects and soundboards.

It works in real-time. You, therefore, do not need any kind of pre-recording.

You can use it on various other applications and sites such as Fortnite, Skype, Twitch, Zoom, and many more.

The collection of voice effects is very vast, reach to 100+.
Cons:

It is not yet widely known.
User Reviews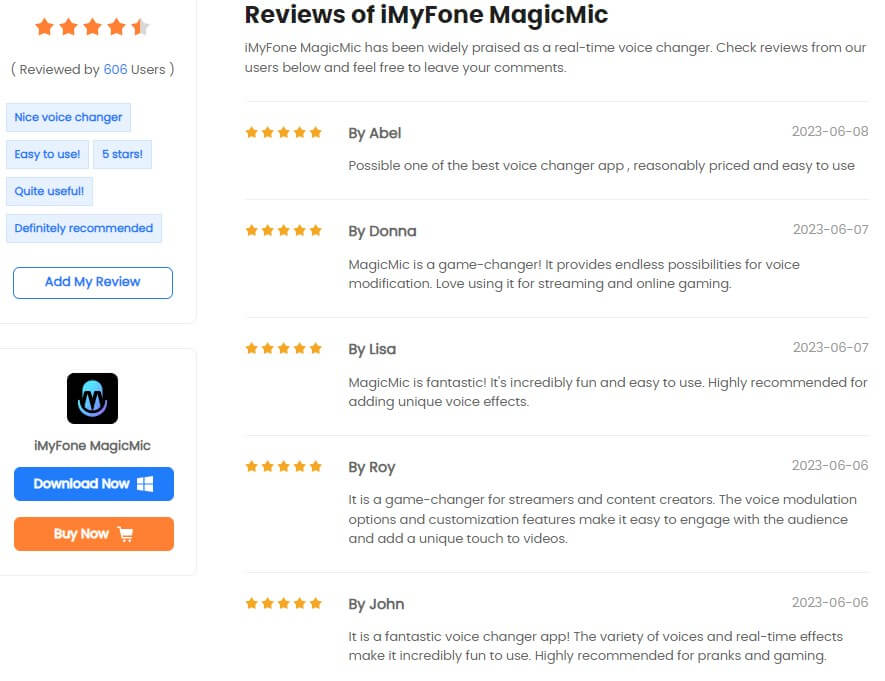 Audacity is an audio editing software that allows you to import, play, export as well as record audio in various file formats that include MP3, AIFF, and WAV.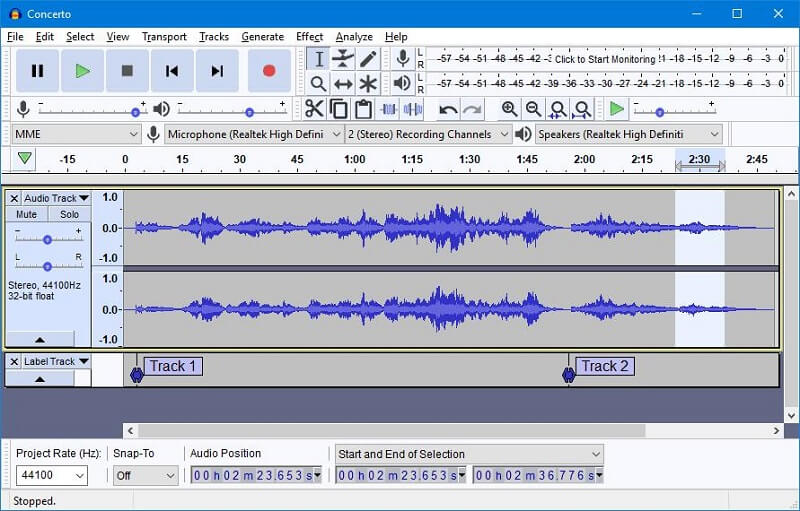 Operate System:
Audacity is compatible with Windows.
Pros:

It is lightweight on your computer's operating system.

It supports various file formats.

You can edit audio with various edition.
Cons:

It is not compatible with Mac Operating system.

It has occasional bugs.

It is difficult for beginners and it can't be used on real-time voice change.
User Reviews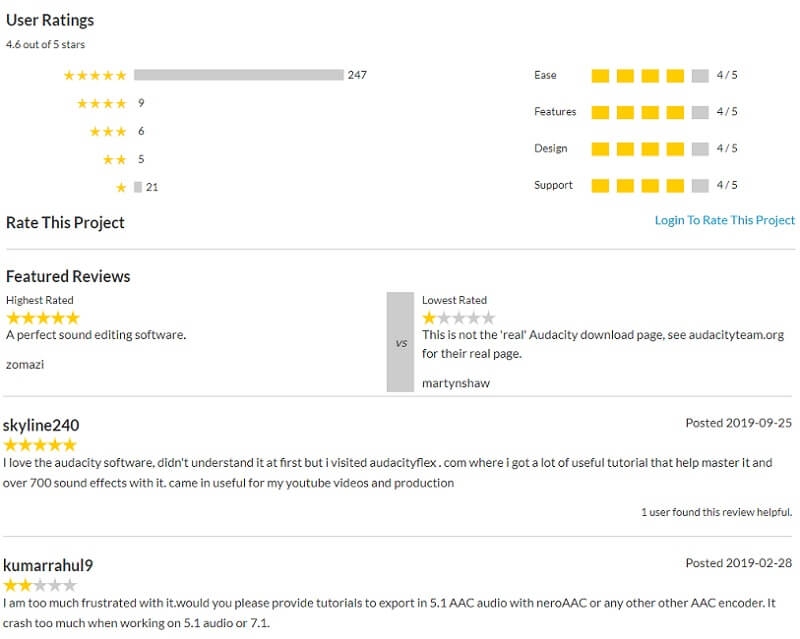 Adobe audition is a toolset that is comprehensive in nature and includes waveform, multitrack as well as a spectral display that allows you to create, mix, and edit your audio content. It is compatible with both Windows and macOS.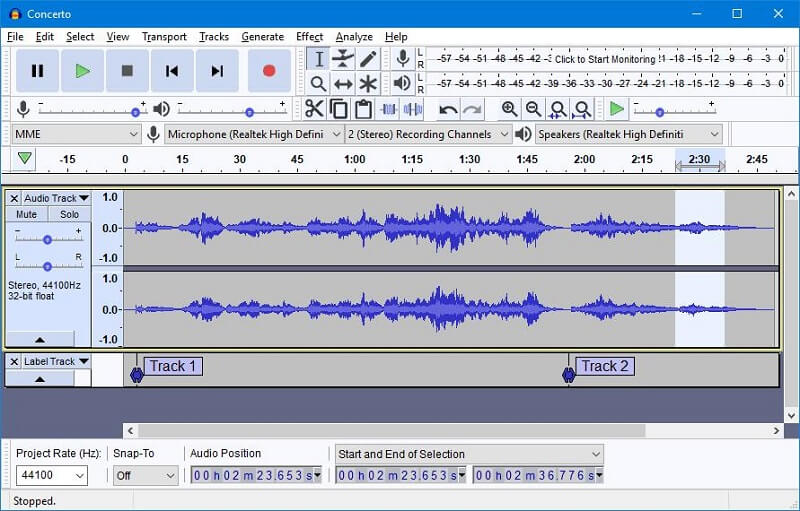 Operate System:
Audacity is compatible with Windows and Mac os.
Pros:

Allows you to easily as well as automatically rearrange songs to fit any of your chosen duration.

It has learning spaces where you get to learn step by step on how to record, export, and mix audio content for any audio project or even for a podcast.

It has a sound panel that allows you to get your audio sounding professional and of top-notch quality.
Cons:

The software is quite expensive and therefore not accessible to all.

Is not new user friendly as it is quite complex.

Quite expensive.
User Reviews
There is no public reviews of Adobe Audion
Conclusion
Getting the best software that allows you the freedom to create your soundboards, and also gives you all the tools you need to change your voice and add effects no longer has to be such a hustle.
While voicemeeter is known to be free, you can now make your informed decision on all the alternatives above and you will see that MagicMic is the best voice changer in the market!
Watch Video Guide About MagicMic Soundboard